In my travels I've often met Airbnb hosts that recommend places to eat or places to visit that are more suitable for tourists.  So it was refreshing to meet Susie and Alfonso who seemed to appreciate the local experience, and know the less common side of Cancun.
First stop in our Cancun experience was Parque De Las Palapas.
Parque De Las Palapas
The park is a huge public square in downtown Cancun that seems to come alive at night.  Also the fact that it was so close to Christmas added an extra element of entertainment. There were some crazy Christmas dancers on the main stage.
There were rides for children.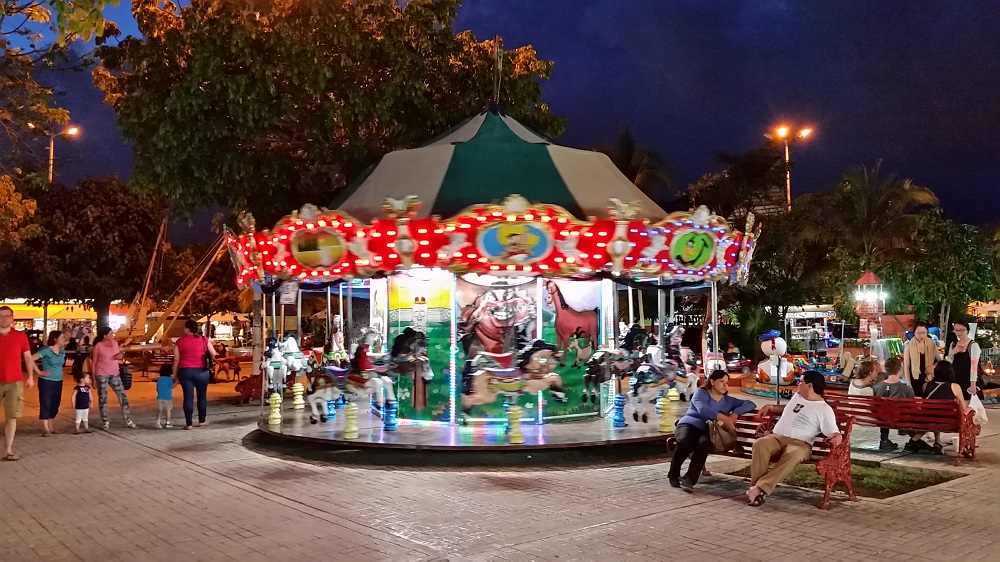 Great live music.
Local junk food for dessert
I opted for banana and peanut butter and it was delicious!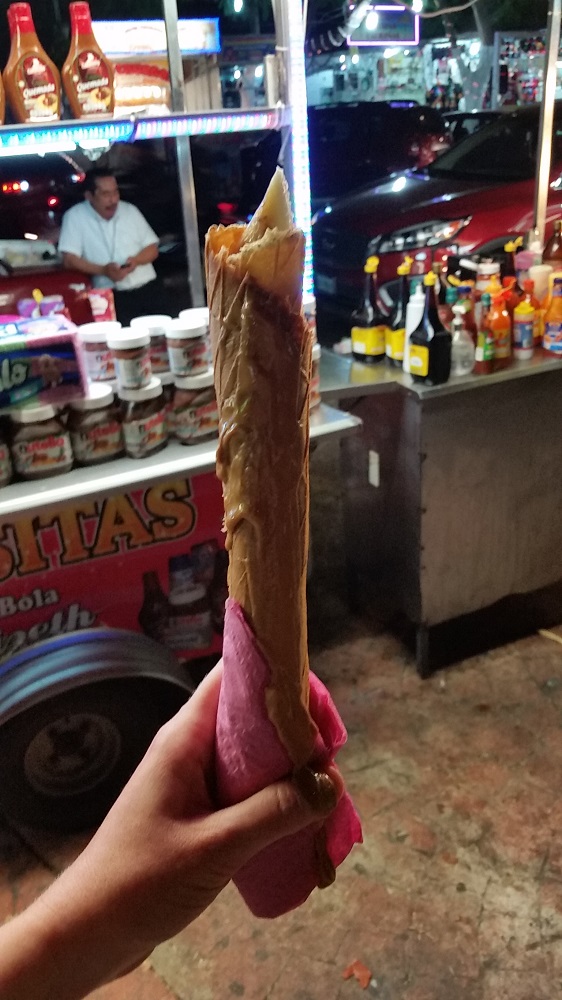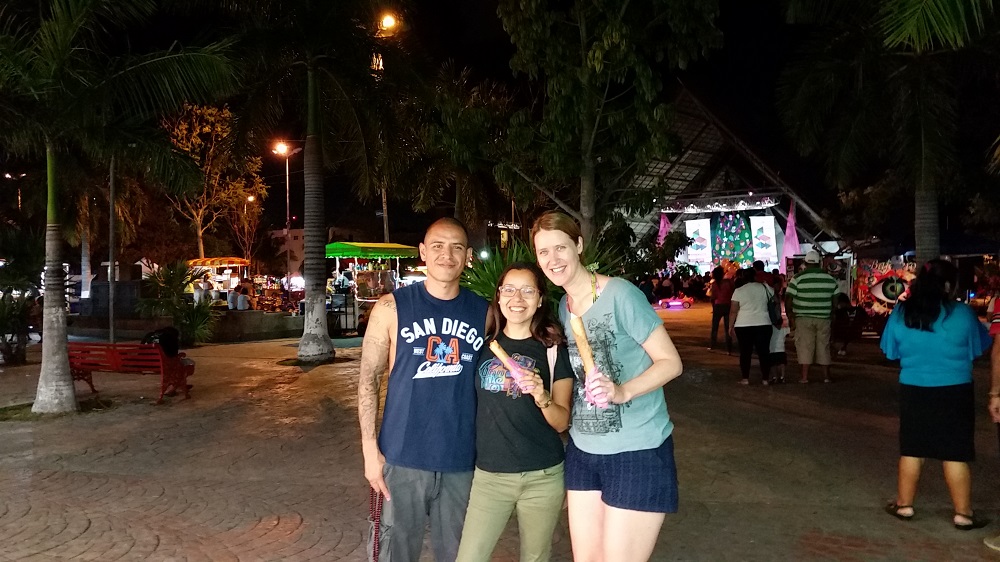 Then it was time to get a taxi home. Most taxis in Cancun were MXN$30 a ride, so this was the easiest way to get around.
What a great night.