One thing I noticed after arriving in a place like Kata Beach: I felt completely "burned out". Not sure if it was working 3 years without stopping, or the stress of the pandemic, but I felt ineffective in my daily activities. Therefore, I decided that my primary objective at Kata Beach was to relax and let my senses unwind. At it turns out, Kata Beach is pretty good for doing this.
Kata Beach
Only accessible from each end, thanks to Club Med Phuket blocking off the entire middle section for kilometres. Other than that, the beach is amazing. The water is clean and clear, with lots of little fish around. I swam first thing every morning, while the beach was quiet, and avoided the busy afternoon crowd.
Coffee at Kata Beach
Luckily, there are now good coffee options at Kata Beach.
Each morning I got my coffee from CoffeeBAR789. It was the most affordable coffee in the area, so I also got 2 slices of toast and ham. It was THB89 in total.
Happyman Botantics Cafe
This was my second favourite in Kata Beach. It was delicious both hot or cold.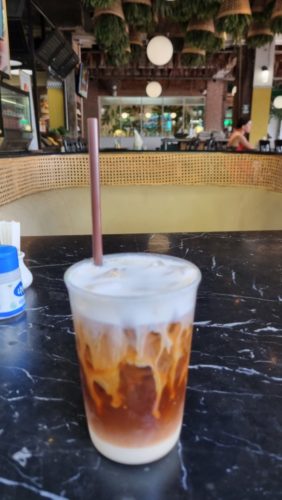 The Italian Job
I tried the coffee once at The Italian Job and I really wanted to like it, because the location was great and the staff were friendly. However, it was not good, so I didn't go back.
Food at Kata Beach
I set myself a pretty tight food budget. And I mostly wanted to eat as healthy as I could, and I found some delicious food. I was a big fan of stir-fried veggies in oyster sauce, like this one from Happyman Botanics Cafe.
I also splurged once on this bowl, but it looked better than it tasted.
I then tried picked up some tasty food from the stalls. It was 40THB a serving.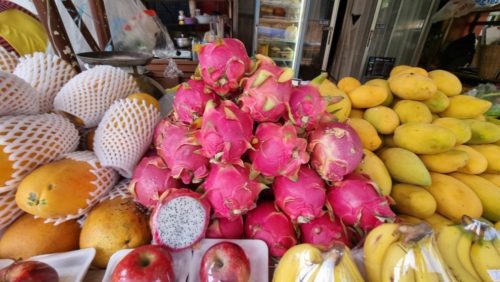 The food from street stalls, like shrimp pad thai, was affordable too. THB100.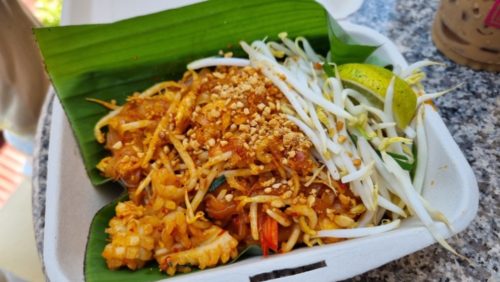 Chai Thaifood
I quickly settled into getting my dinner at this lovely place every night. Outdoor airy seating and basic but pretty good food.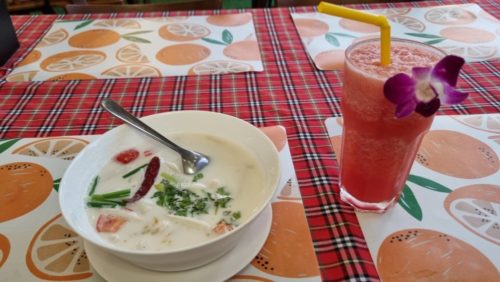 Massage at Kata Beach
I had 2 massages at Sabai Massage, one foot massage for THB300 and one body massage for THB400. Both massages were okay, not the best.
Kataview Guesthouse
This guesthouse was perfect for what I needed. I upgraded to a Deluxe room and I think it was about AUD400 for a week.
Kata Beach area
I noticed they were re-tarmacking the road while I was visiting. The "town" itself is not particularly pretty, but for the beach, it is worth staying.
Another thing I noticed was that 99% of the tourists were Russian. Russians everywhere. It was crazy.
It is also handy that Kata Beach is on this bus line that goes to the airport, and only costs THB100. If you are on a tight budget, you can now get around Phuket pretty cheap. There was also a local old bus to Phuket Old Town that was THB40.