I was in culture shock, from leaving the clean, organised and friendly Taipei, and arriving in the disorganised chaos that was Hanoi, Vietnam. I wasn't 100% sure what to expect, as I had never visited Vietnam before. But I was an optimist and I was keen to get what so many visitors loved about this place.
Since breakfast was included with the hotel reservation, I decided to opt in. I try not to eat breakfast, or in the morning much anymore, but being on holiday, I tend to make an exception.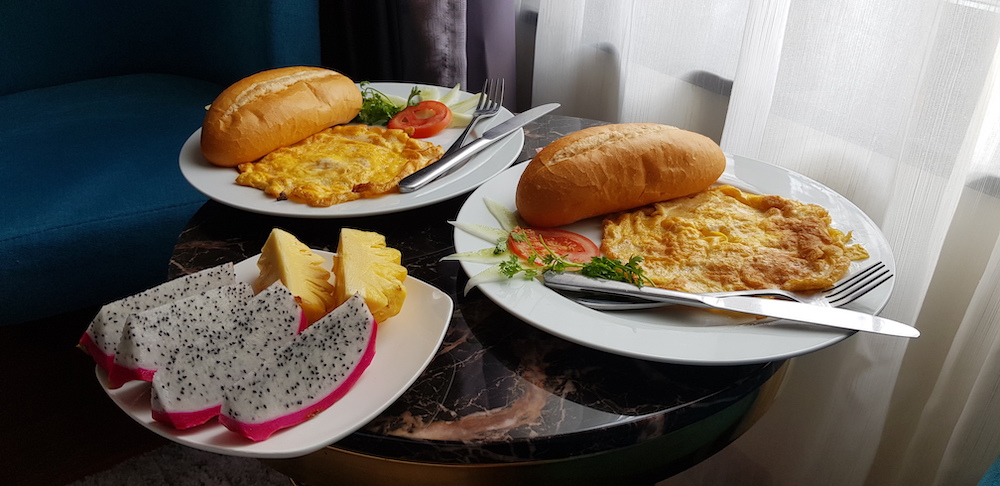 It seemed mostly healthy.
More importantly, it was time to find coffee. And luckily there were a few good options to choose from near the hotel.
Blackbird Coffee
This coffee shop was only 3 minutes walk from the hotel, and the coffee aroma was fantastic.
Luckily, the coffee tasted amazing. And the presentation and service was excellent.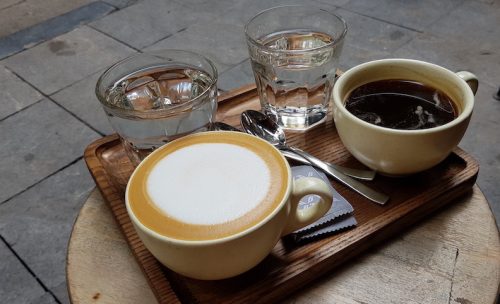 Satisfactorily caffeinated, I headed off to get my bearings in Hanoi.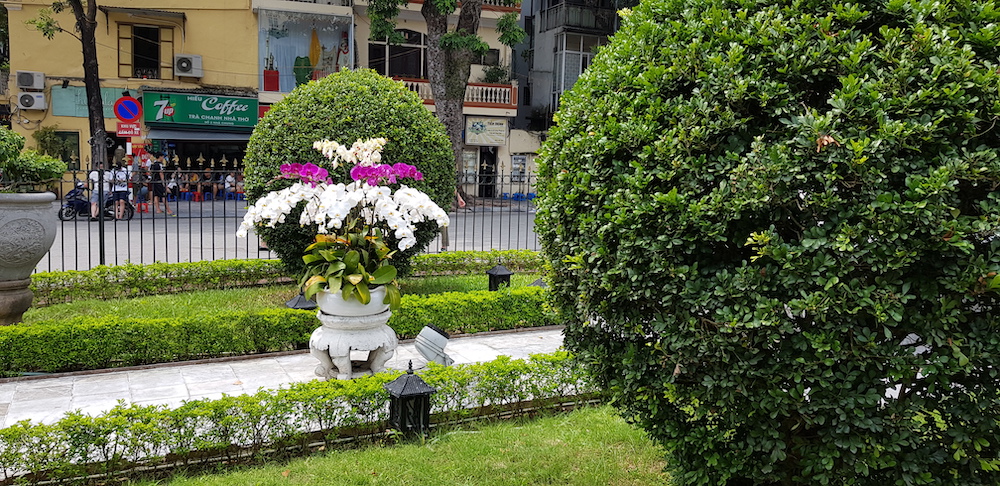 My hotel was only a few minutes walk to St Joseph's Cathedral.
I decided to walk down to Hoan Kiem Lake.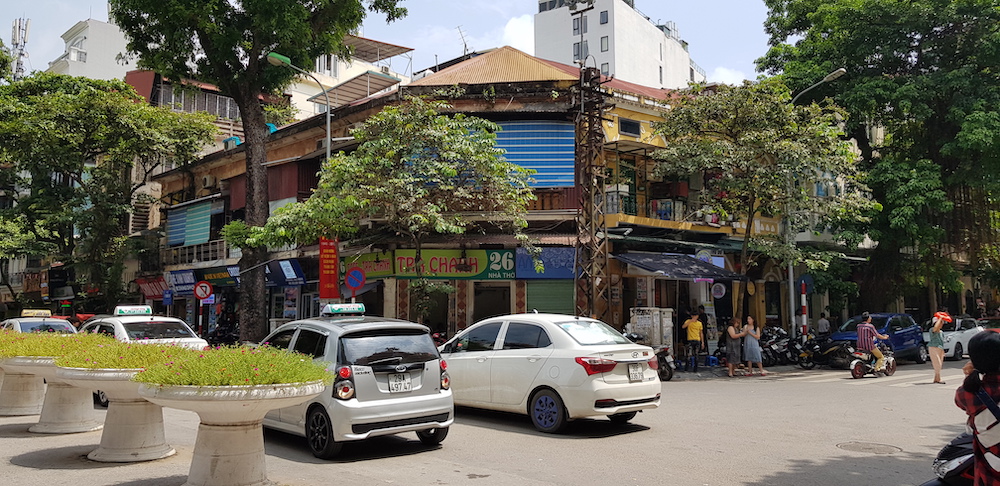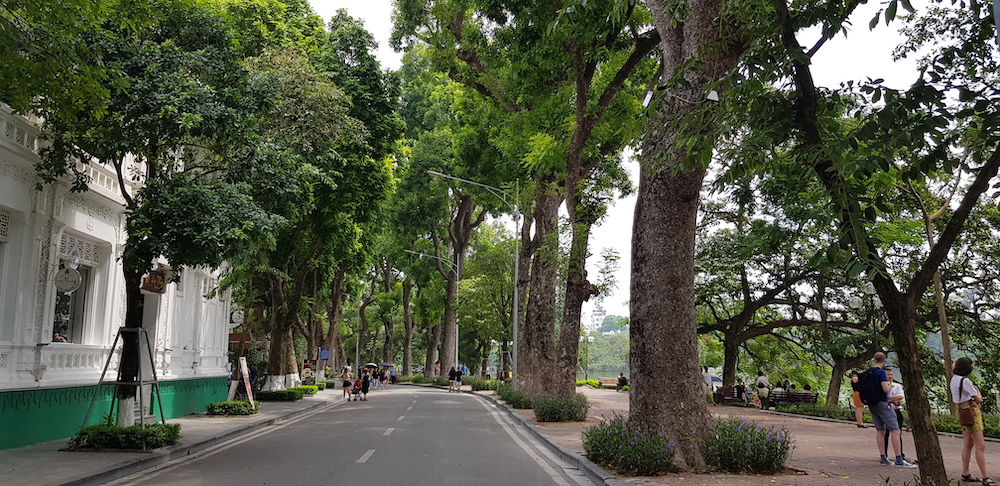 I across this beautiful, tree-lined avenue, and found the lake.
Hoan Kiem Lake
Hoan Kiem Lake, also known as Hồ Gươm, is a fresh water lake, measuring some 12 ha in the historical center of Hanoi, the capital city of Vietnam. In the past, the lake was variously named "Luc Thuy Lake" or "Thuy Quan Lake". The lake is one of the major scenic spots in the city and serves as a focal point for its public life.

Wikipedia
I followed the path/ road around the lake.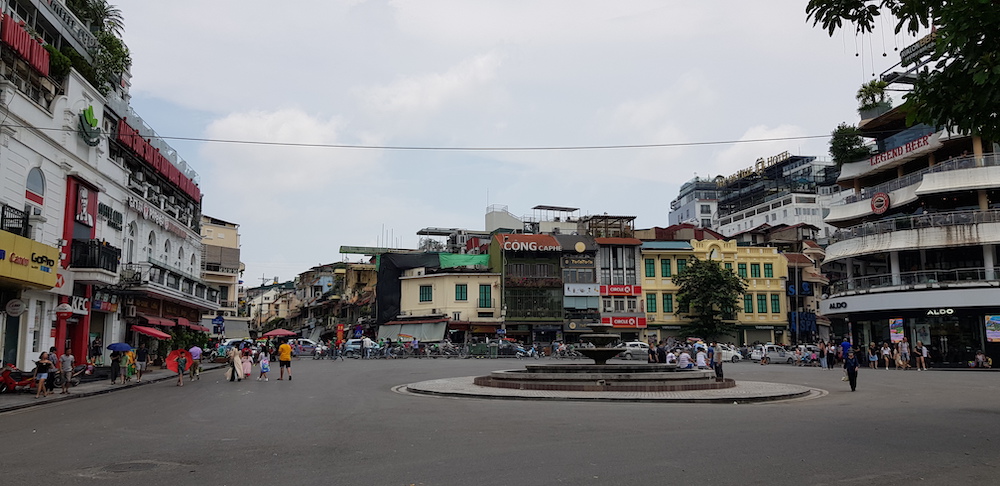 The area and building felt so European, yet with Asian style.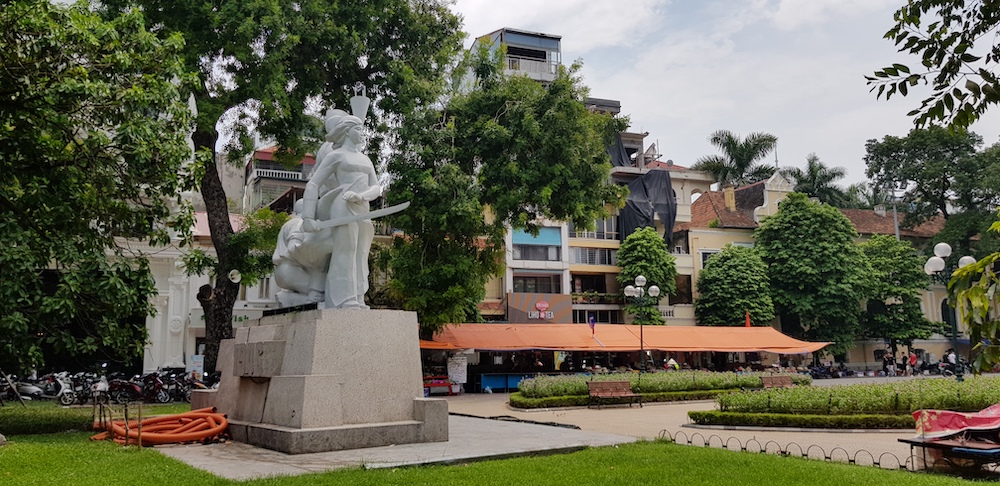 The area seemed well-maintained, and there were quite a few statues and monuments.
Phu Tay Ho Temple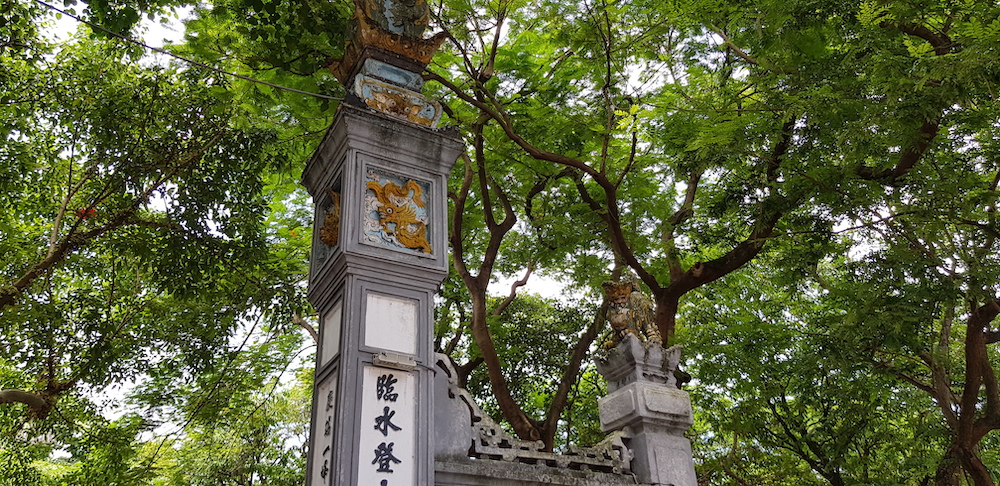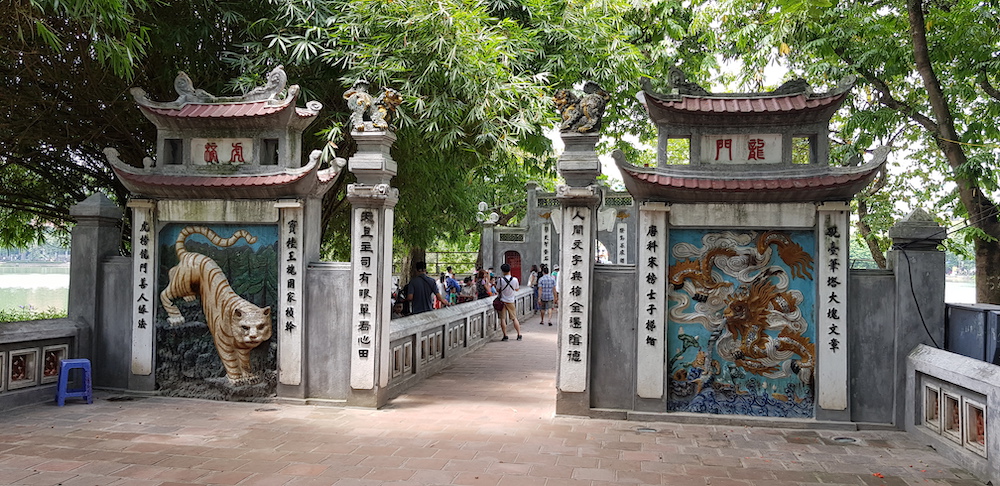 There was a temple on the lake, dedicated to Mother Goddess Princess Lieu Hanh. I didn't go inside, but it was grandiose to look at from the outside.
I continued around the lake.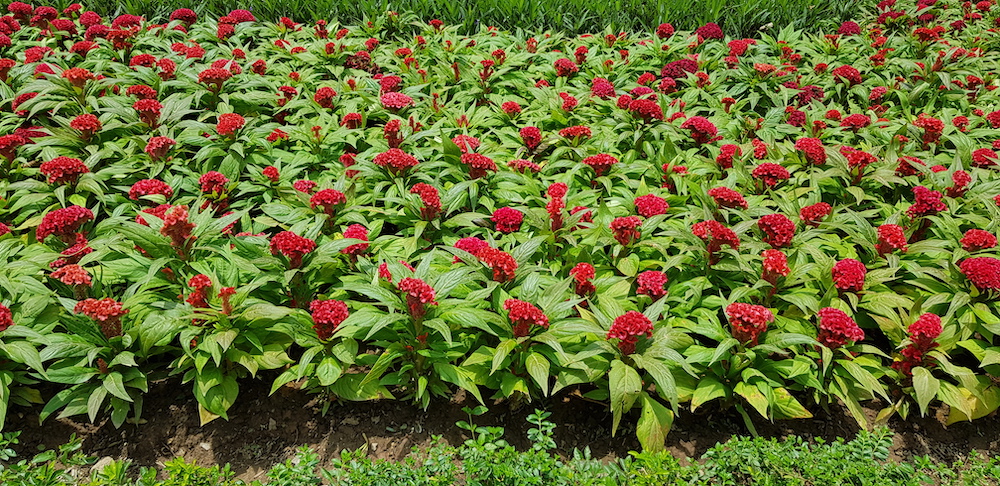 Even the government offices next to the lake were reminded me of Spanish-style, old-world architecture.
It was very hot, so I was grateful for the trees.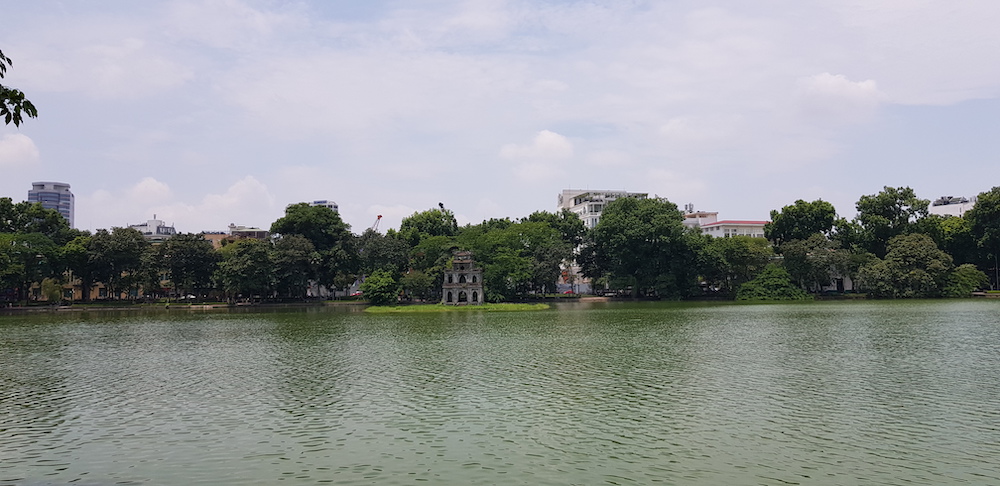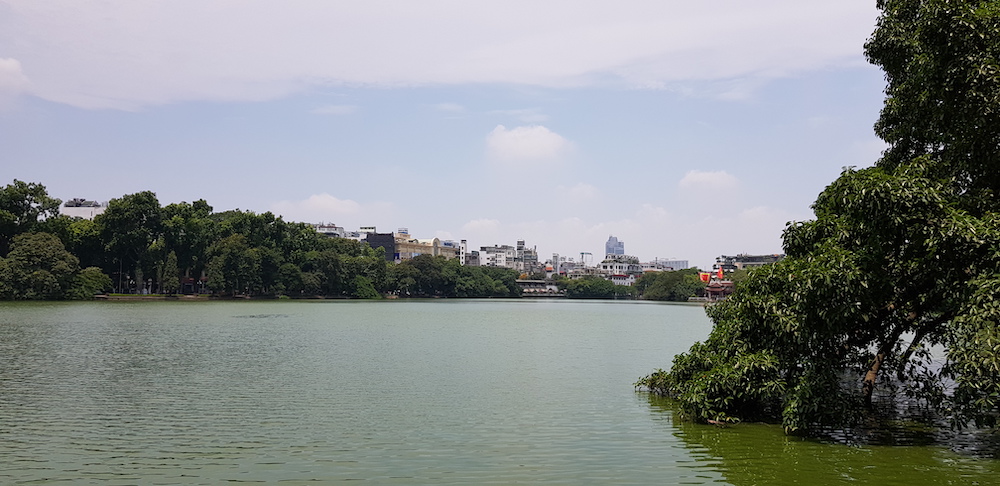 There was a huge bronze statue of King Ly Thai To.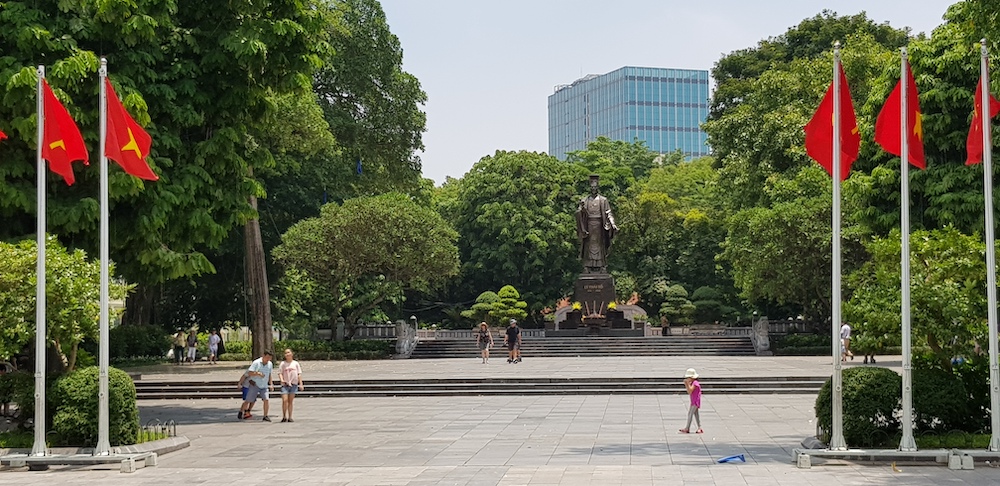 I reached the edge of the French Quarter.
I crossed the road to Trang Tien Plaza, a shopping centre on the corner.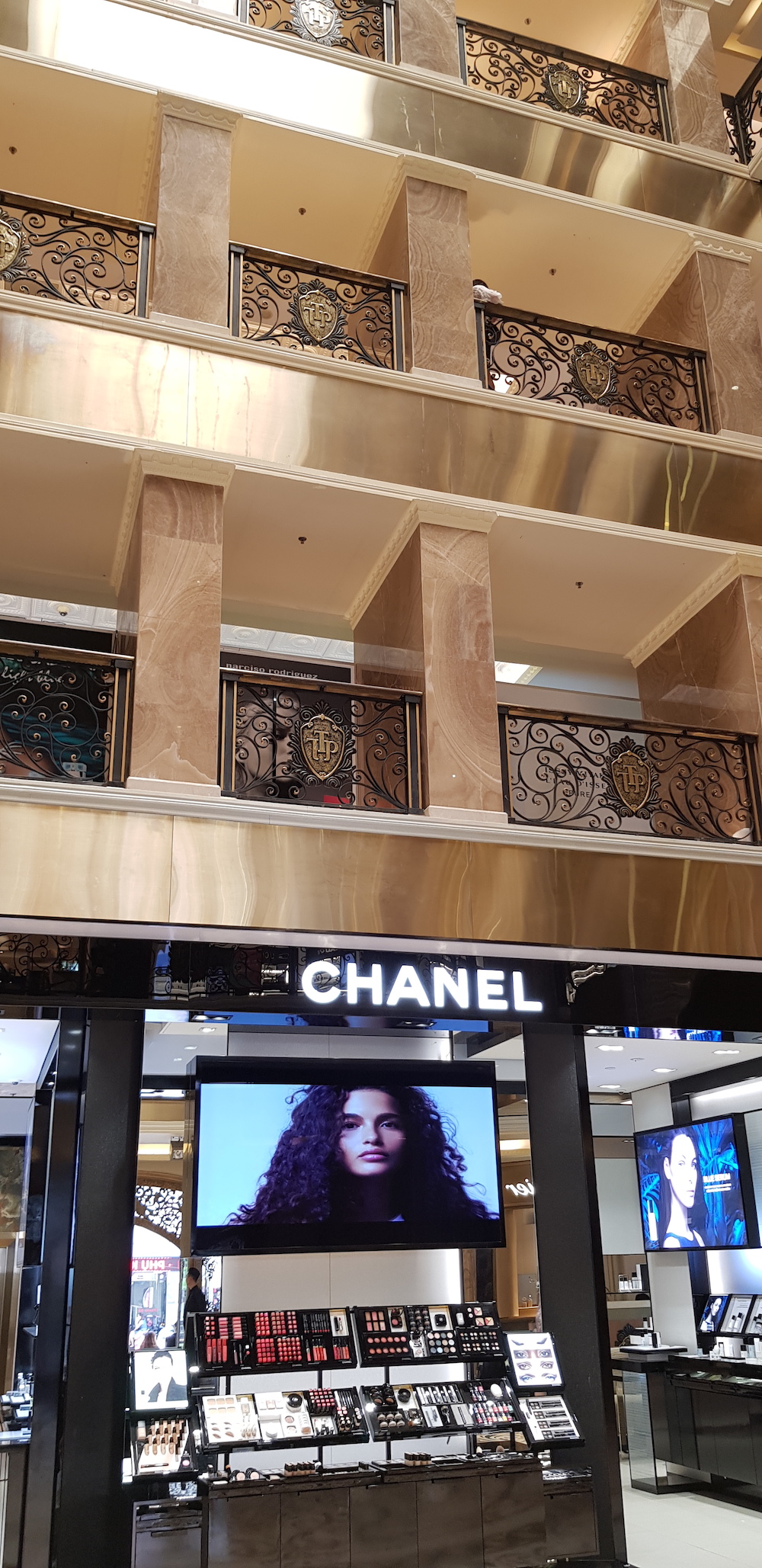 It was an opulent space.
Since I had not had a full body massage since I started travelling, I ordered an Uber to take me to a spa on the other side of the lake.
Serene Spa HaNoi
I found the spa on Google. It seemed to be highly recommended.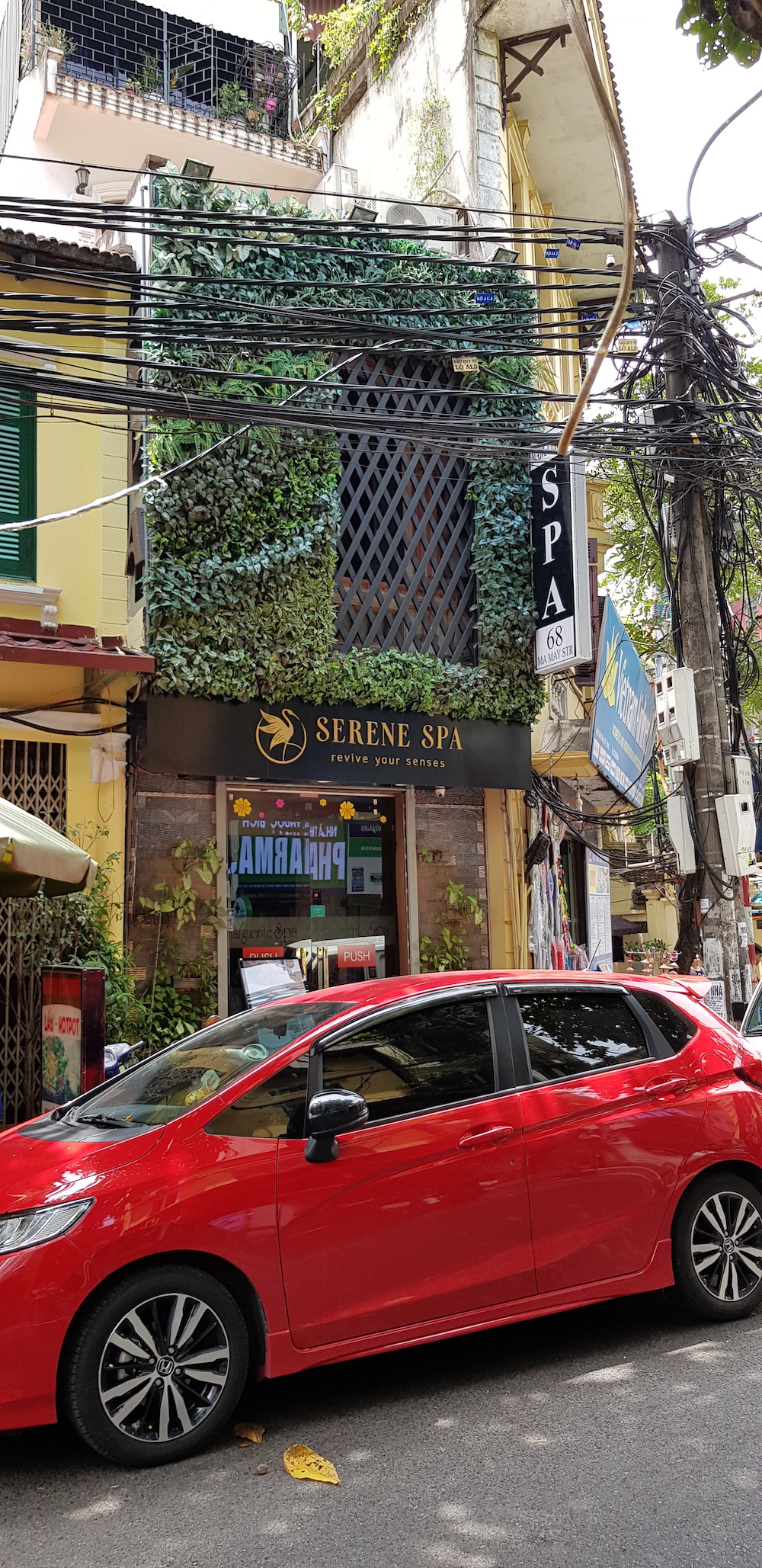 Inside was very relaxing.
The massage was around AUD$40 for 1 hour, and was very upmarket, with "choose your own oil fragrance", and showers to use before and after the massage. I would recommend this place.
After the massage, I really wanted some lunch, and don't judge….. but I went to Domino's.
It was actually a large restaurant.
And the pizza was quite good.
After lunch, it was time to try another coffee place.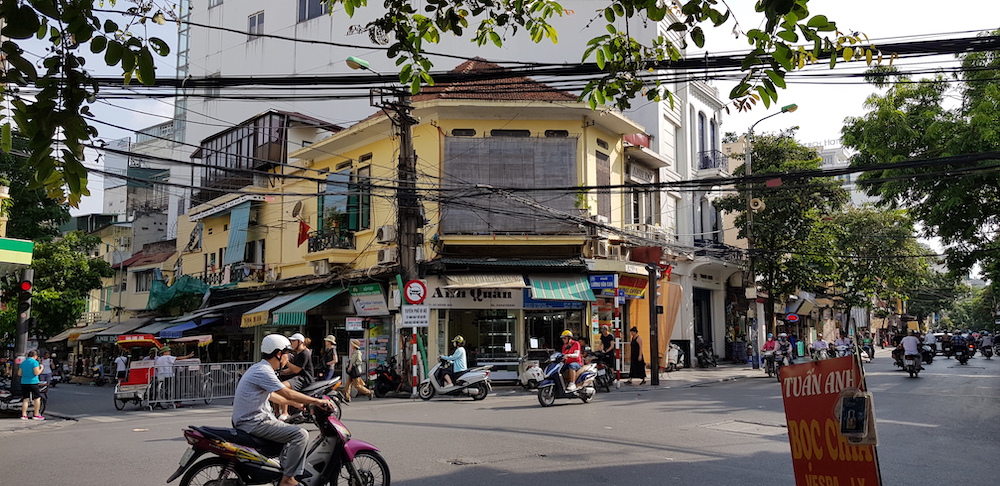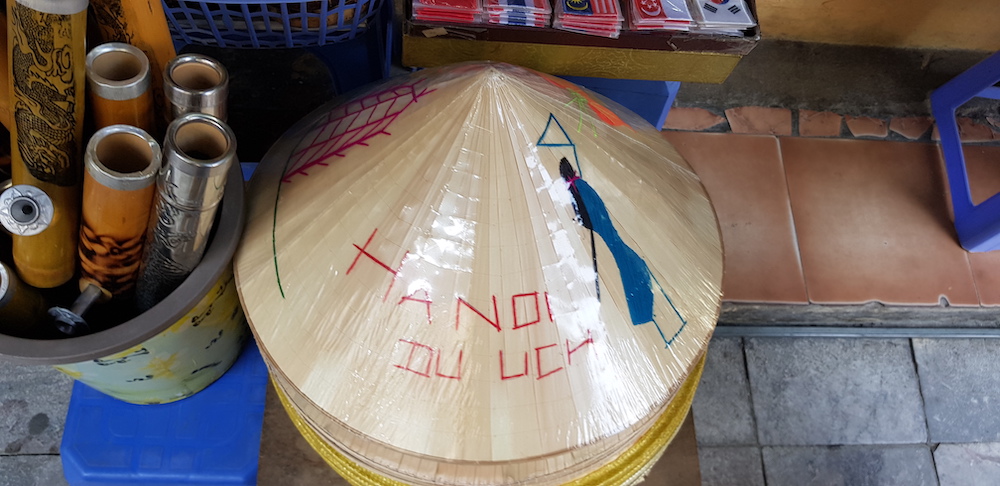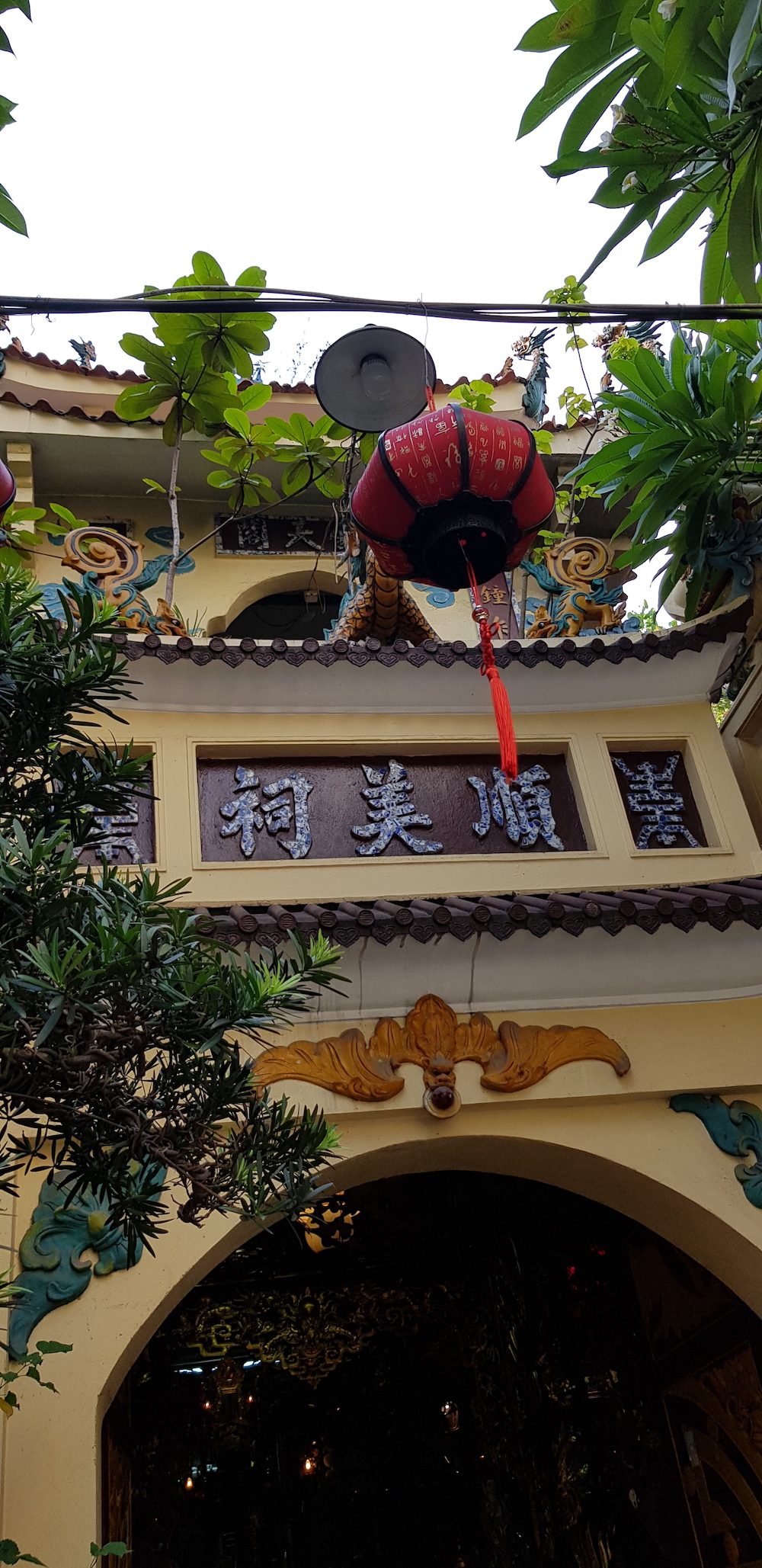 A little bit of street garlic.
Tranquil Books & Coffee
This place looked cute, but was very, very small, and not very comfortable. The coffee was o…k… but not worth going back.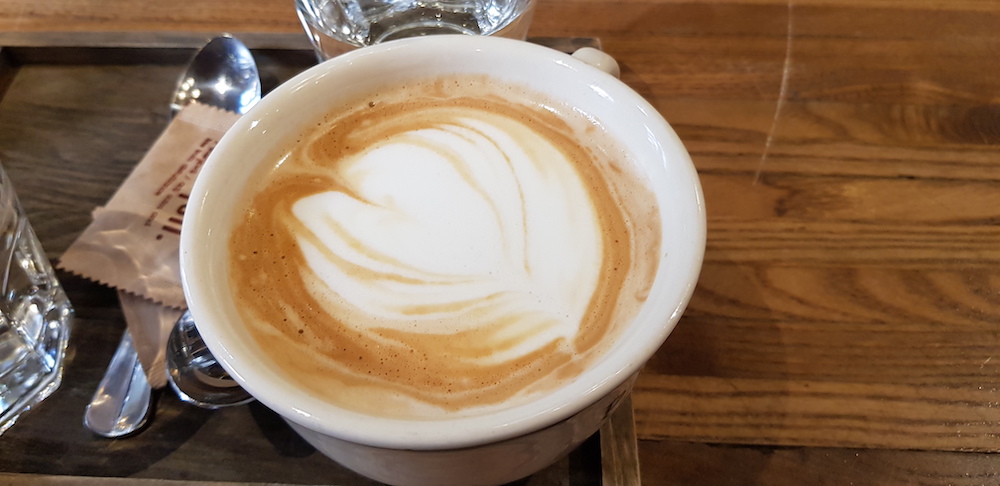 After the coffee, it was time to head back. At least it was easy to get around Old Town Hanoi on foot.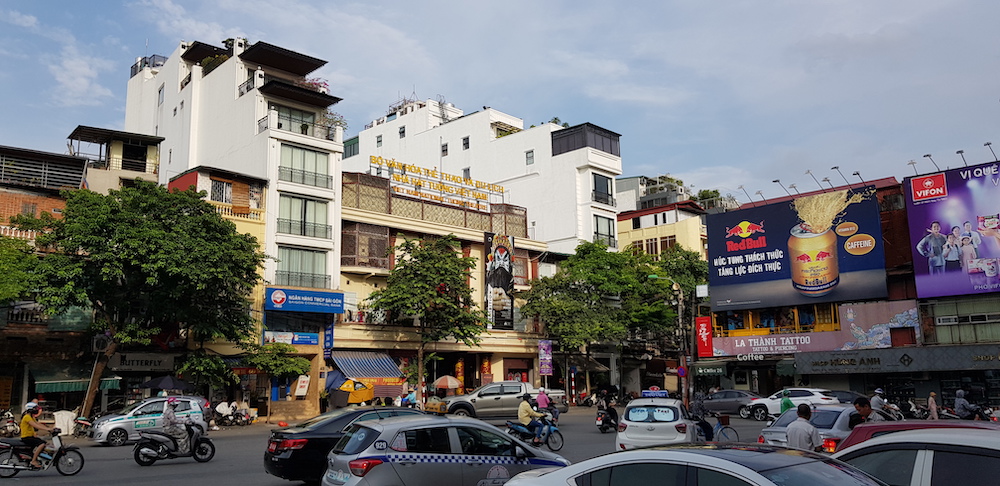 Yes, the traffic and road-crossing was as crazy as I expected.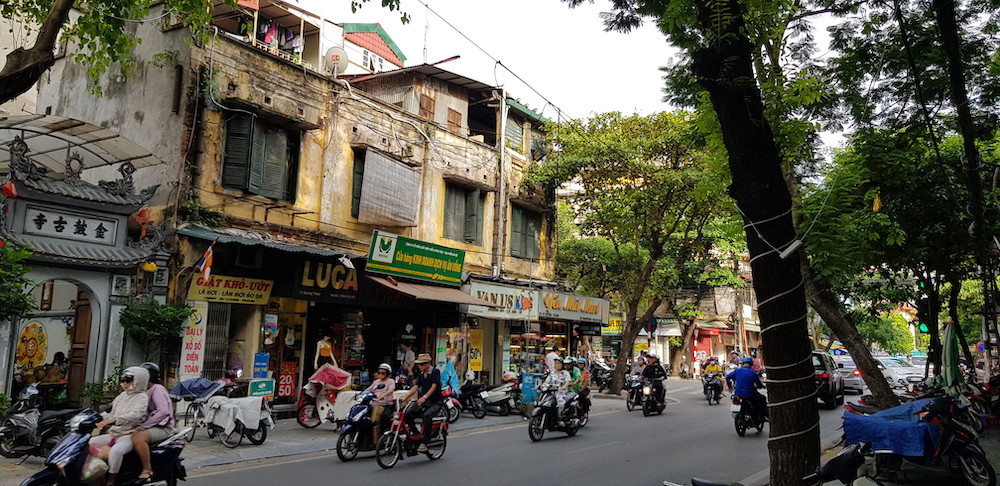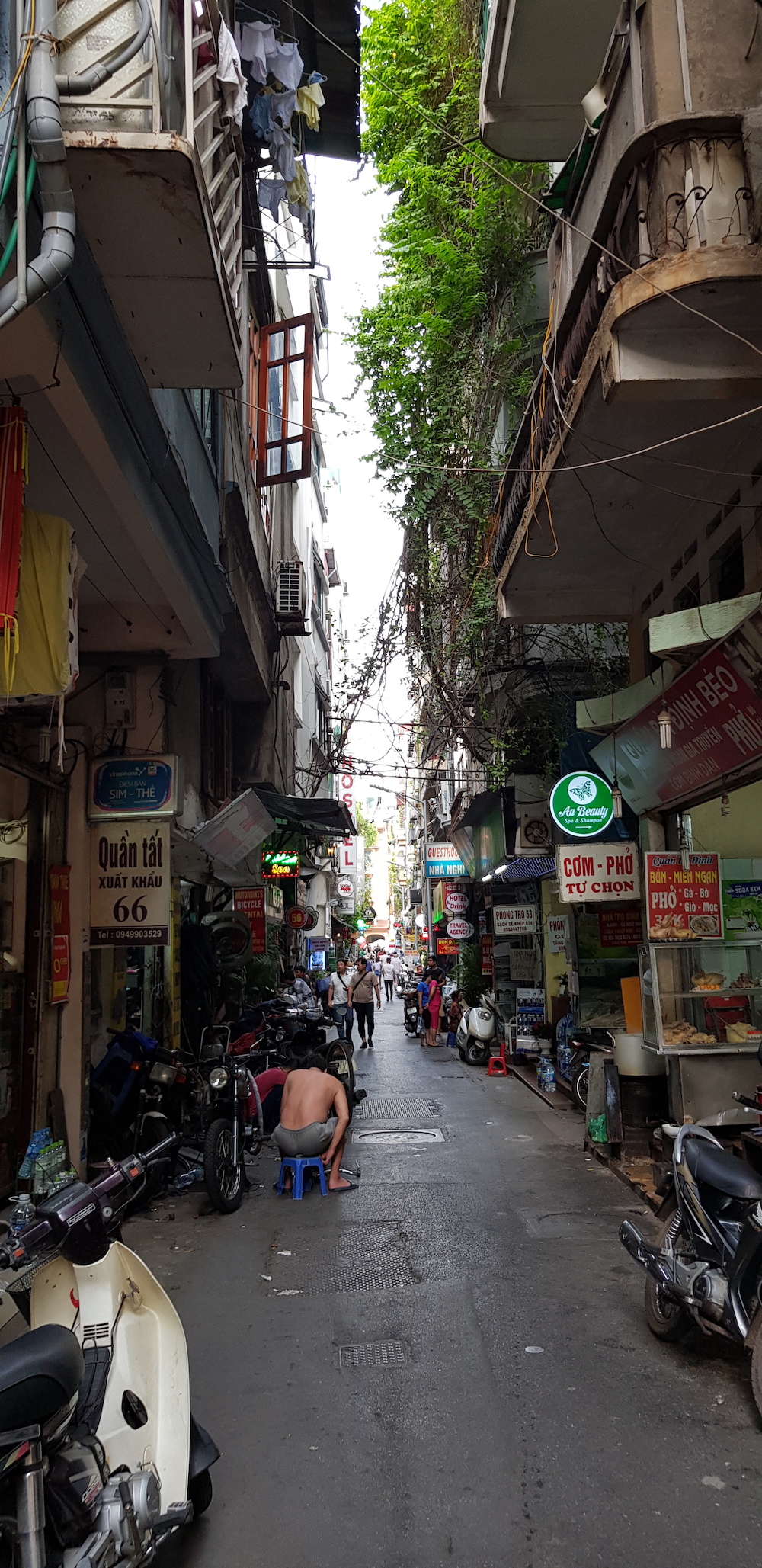 When it was time to head out for dinner, I was keen to have some Pho. After all, I was in Vietnam.
My Pho
It was really good.
After a tasty and affordable dinner (approx AUD$3), it was time to admit that I was getting addicted to bubble tea. I headed back to Sharetea, where the tea cost the same as dinner. Oops.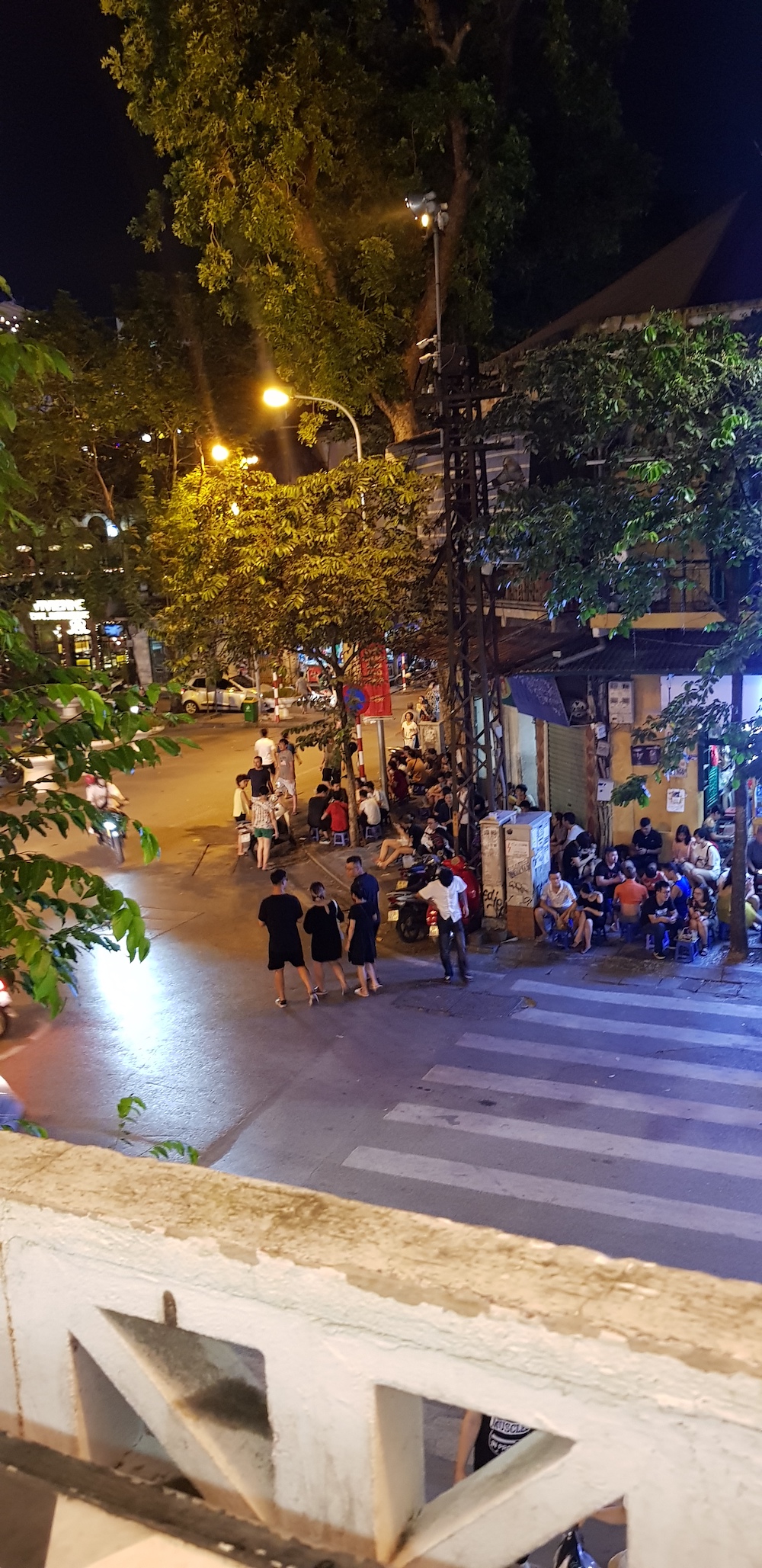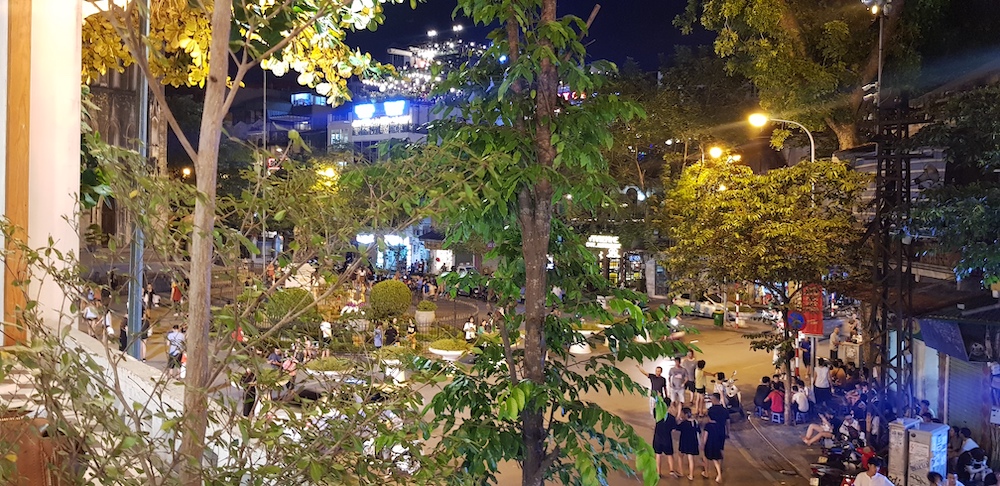 And the cathedral looks stunning at night.