West is not best, especially for me.  Flying West I somehow end up with a huge case of jetlag. Makes me almost miss altitude sickness.  Anyhow, I knew I wouldn't be doing much on my first day in Tokyo.
Only my excitement for being in the city propelled me forward, especially towards food and coffee.
However it was freezing cold.  It had been chilly in LA, but I really wasn't fully prepared for the frosty 4 degrees in Tokyo.
It was about 12 minutes walk to Nishi-Nippori JR Station.  I think I was wearing all the clothes I owned.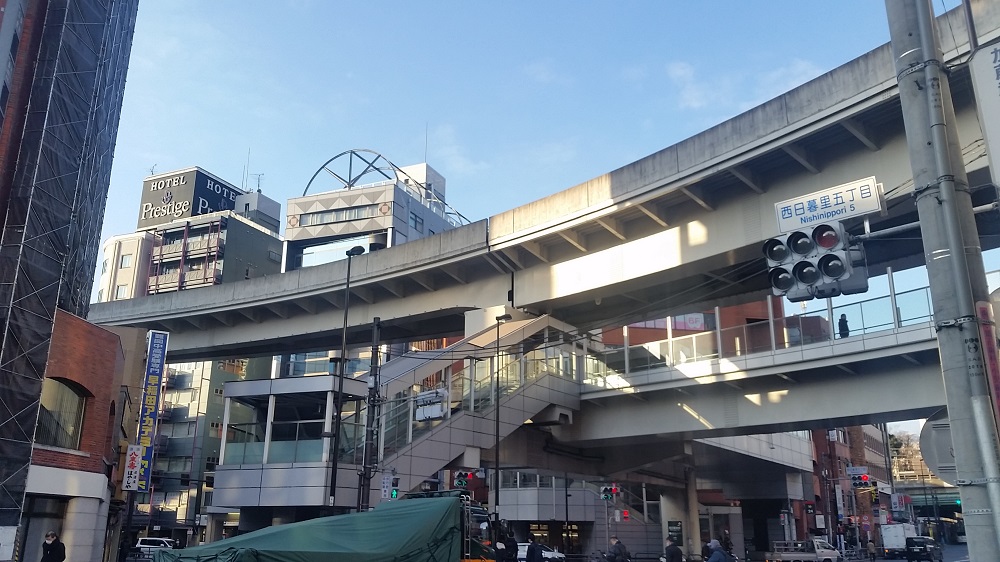 You can buy a tap-on-tap-off card and refill it, but since I wasn't in town long, and I didn't know how much local traveling I would do, I decided just to buy tickets as I went.
The prices were ok, JPY170 for a short ride.
It was early.  I had read that rush-hour on the trains is 7.30am to 9am and 5.00pm to 7.00pm.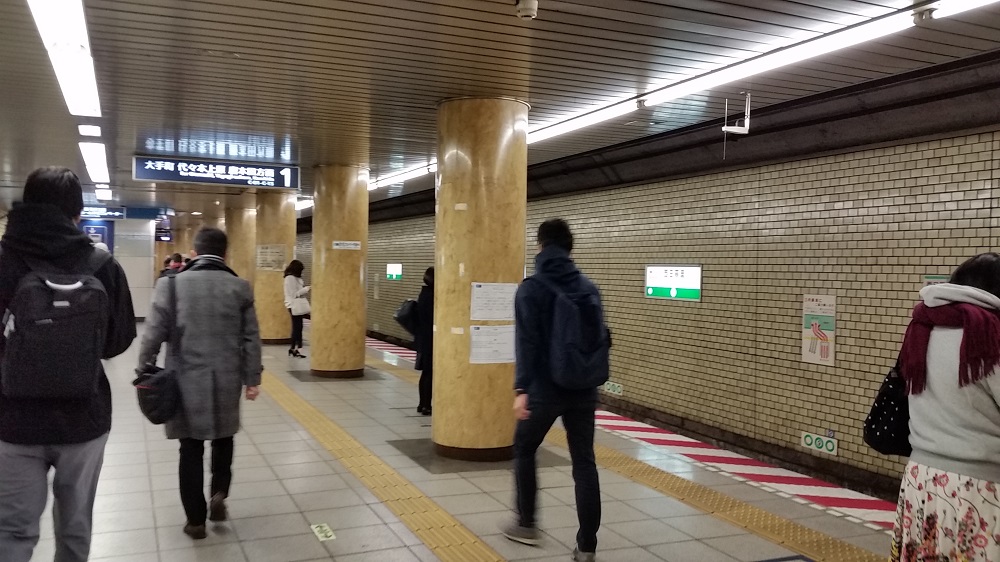 Yes, I joined the rush hour.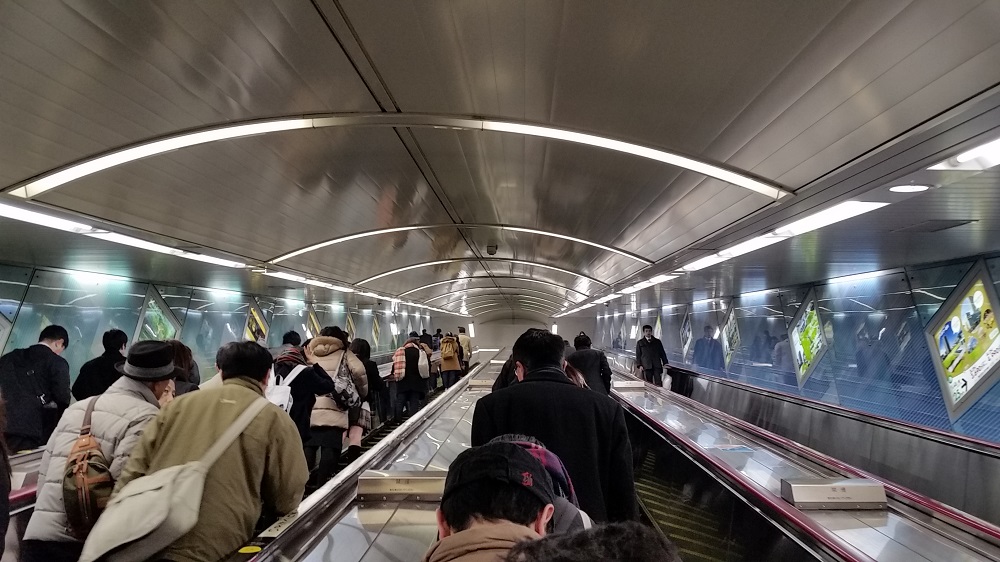 I jumped off at Shin-Ochanomizu.
It was supposed to be about 10 minutes walk to a coffee place I had heard about called Glitch.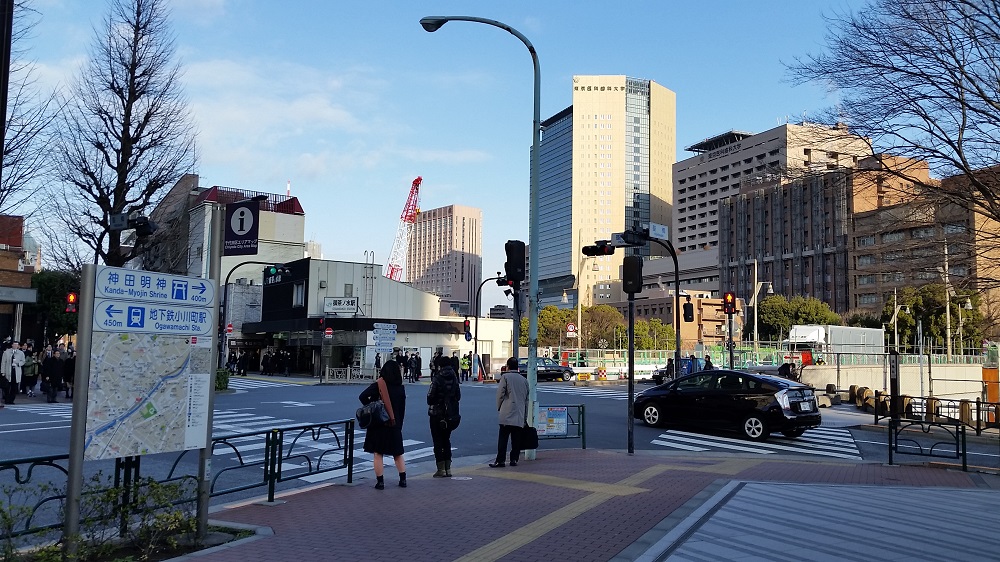 Just like my neighbourhood, the streets were very clean and tidy here as well.  Maybe it's like this all over Tokyo?
Also there was the Holy Resurrection Cathedral near the station.  It looked beautiful, yet so bizarre in this place.
I found that the sun helped a little bit with the jetlag.
Glitch Coffee and Roasters
I finally found the coffee place.  It was a typical hipster place and it was warm inside, which was awesome.
Sadly the coffee was not great.  Way too milky.  I hoped this wasn't the Japanese standard.
Still they had free wifi, so I set up my laptop and smashed out a blog for a new client – a cloud technology provider.
I walked around for a little bit, but found it way too cold to really explore today.
So I looked for a lunch place.  I saw many locals visiting one place in particular.
This is where I learned about their strange "fast food" option in Tokyo.  I haven't seen ordering from a vending machine before, but it looked pretty easy and efficient.  I guess it's like the ordering screens in McDonalds.
You select the number of the meal you want, you pay in the machine, it spits out a ticket, and you put it on the serving counter.
When your meal is ready, you collect it from the counter.  I guess it saves the staff from handling money and the delays that can cause.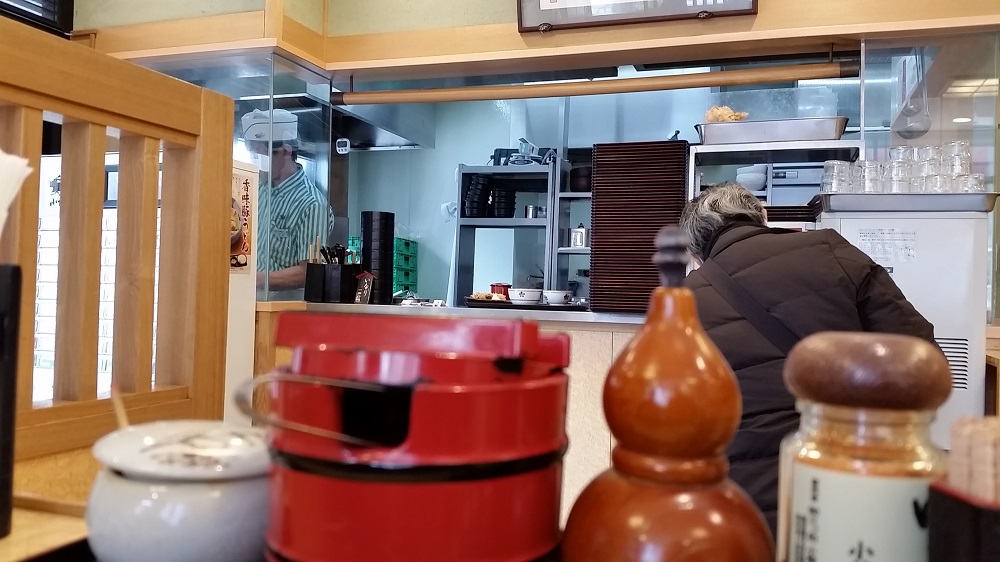 I had a tempura vegetable patty and soba noodles in miso.  It was delicious!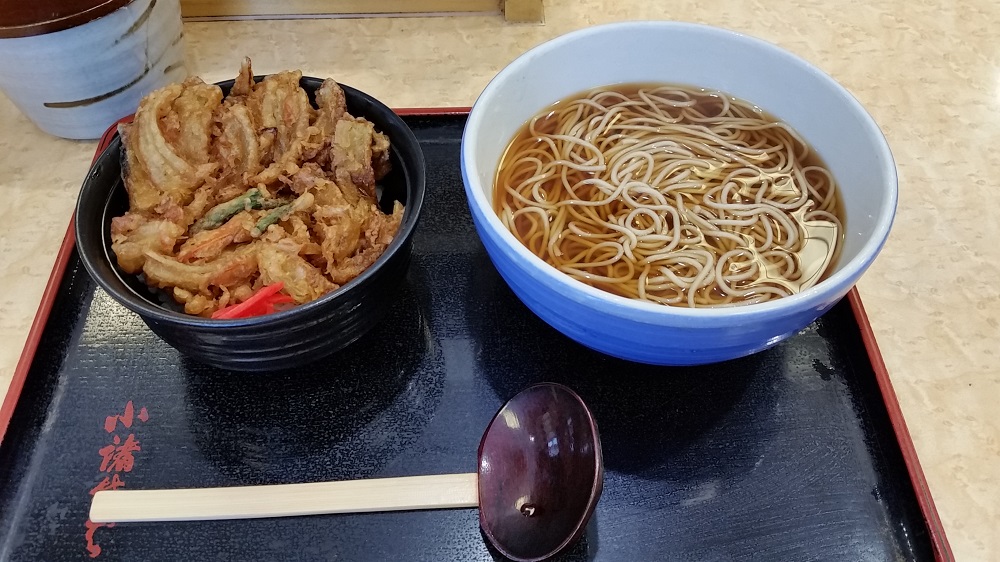 I started to walk back to the train station. I noticed  a strange bookshop.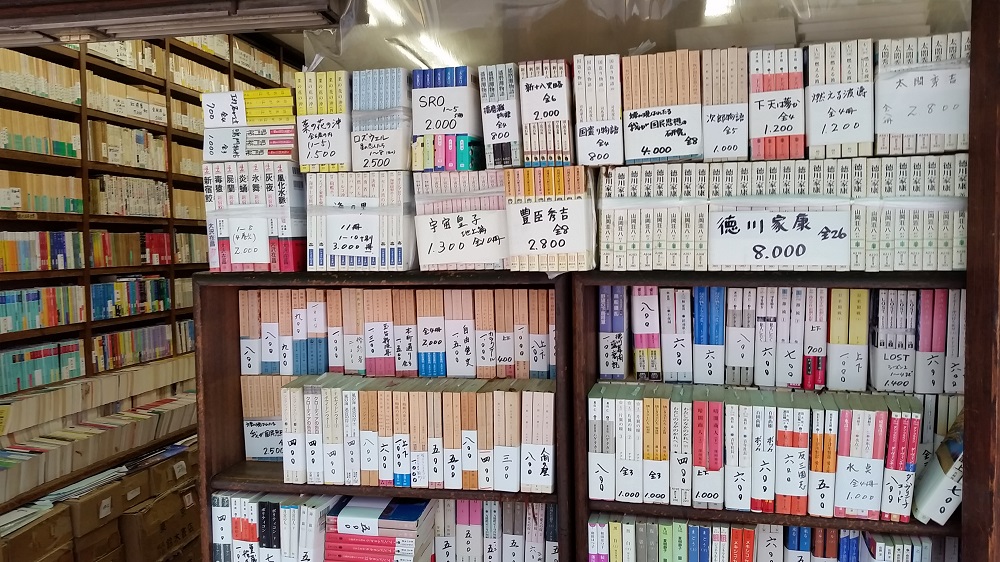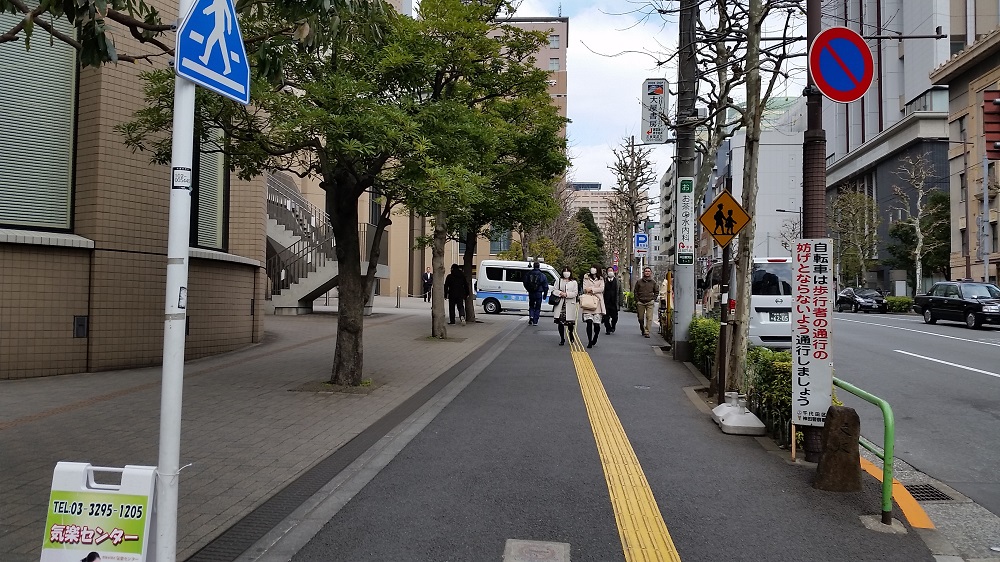 There were a huge number of music stores.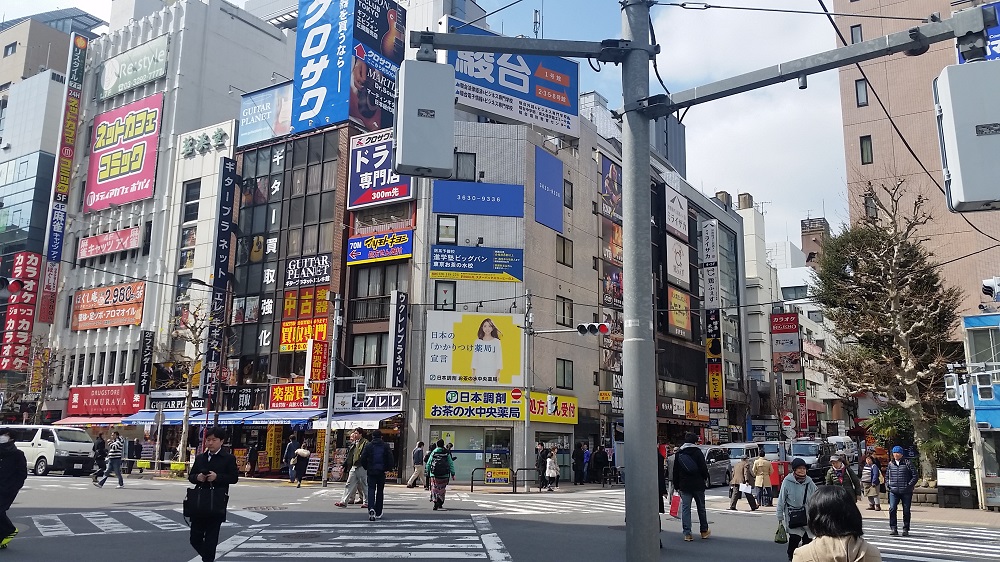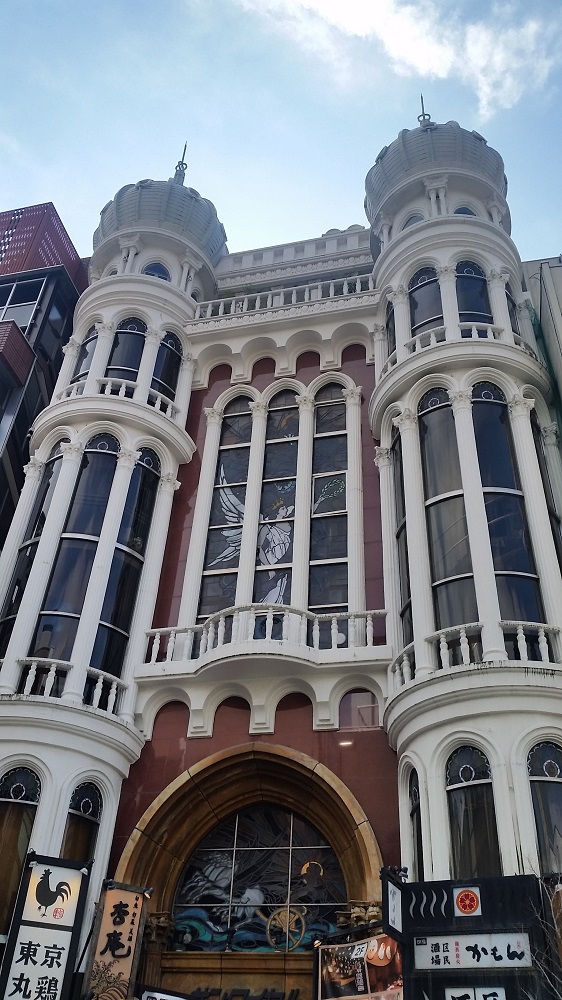 It was a pretty easy first day.  Tokyo is amazing so far. I hope the jetlag goes soon.