When it comes to working remotely around the world, Starbucks is amazing. While their coffee is usually sub-par, the Americano/ Long Black is usually drinkable. Yet the best thing about Starbucks is their ample space to get shit done.
The Starbucks at Karasuma Kyoto Hotel was no exception.
Although the AC was freezing inside, so I opted to sit out in the warm air for a while.
It's funny how easily I work, and how creative my brain is when I work from a quiet coffee shop. There must be something in neuroscience to explain this.
Between working in Starbucks and the Groving Base coworking space, I got all my days work finished on time. So I decided to go exploring Kyoto…
Higashiyama Trip
It was a short walk, after dropping my laptop off back in the hotel, to the bus stop.
The buses in Kyoto are efficient and make it easy to get around.
It was only about 20 minutes to get to Higashiyama.
About Higashiyama
Higashiyama-ku preserves the look and feel of feudal-era Japan in a wood-built historic quarter of narrow lanes lined with traditional pottery stores, tea houses, and restaurants for multi-course kaiseki meals. Centuries-old Zen and Shinto sites include lantern-lit Yasaka Shrine and hillside temple Kiyomizudera, which overlooks the city.
As soon as you turn off the main road from the bus stop, you can see the Hokan-ji Temple.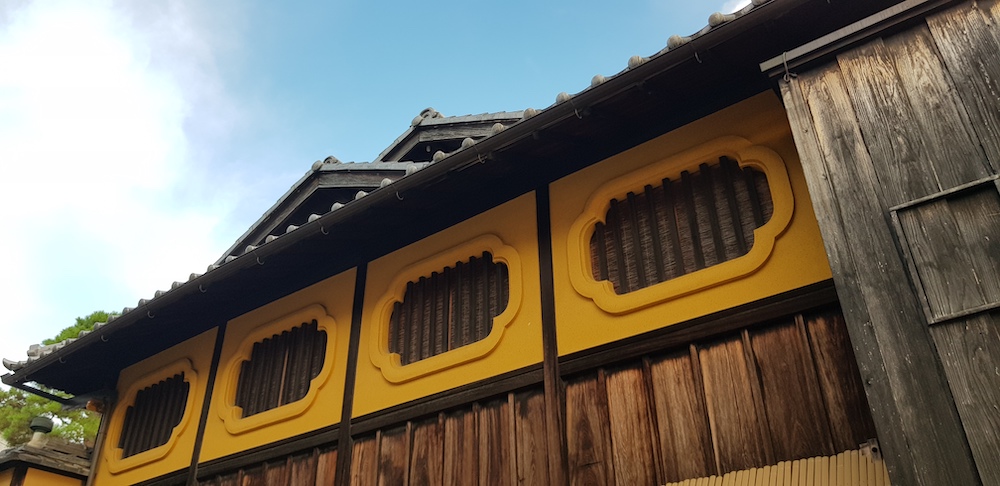 The detail on some of the buildings is stunning.
A closer look at the Hokan-ji Temple.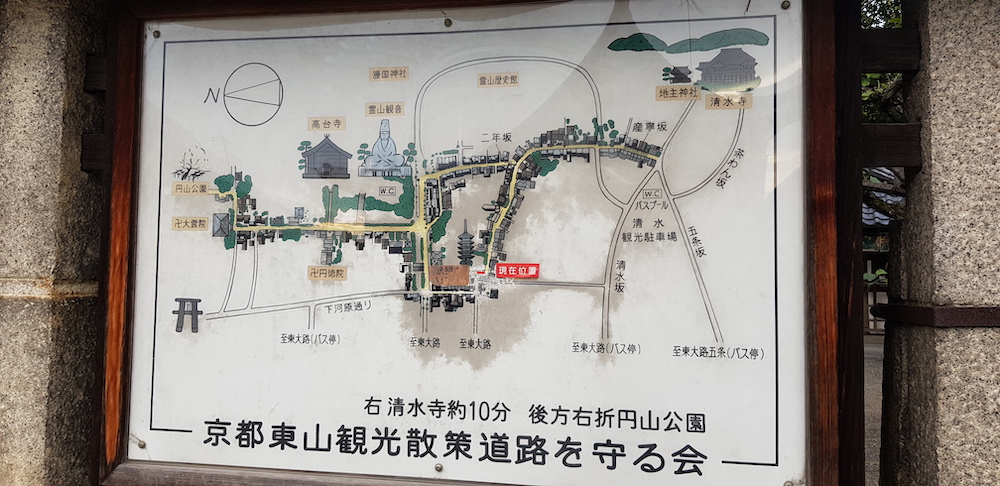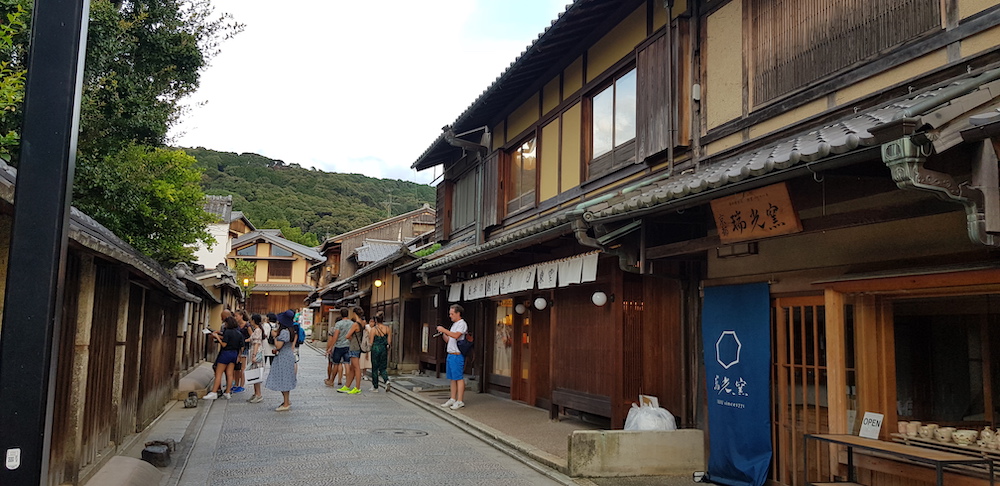 It is such a cute, and photogenic area.
Beautiful cobblestones.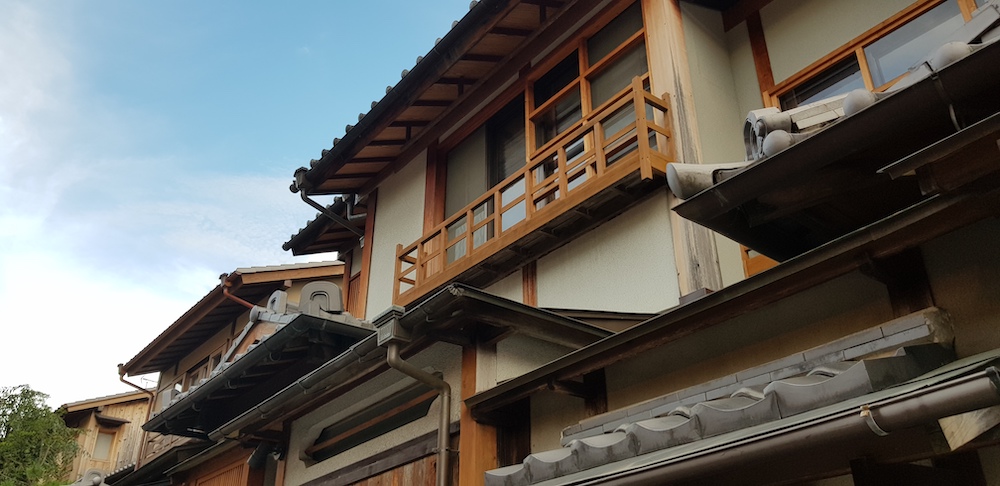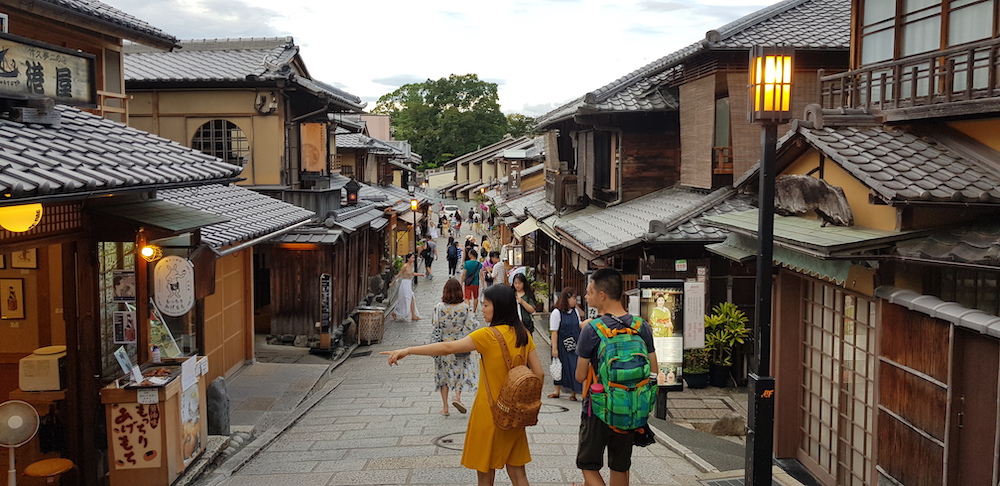 Starbucks Ninenzaka Yasaka Chaya
This is the most unique Starbucks I have ever seen in my life. So I had to have a coffee there.
It was a very authentic old world atmosphere. I could've sat inside for hours, but I wanted to see more of the district in the failing light.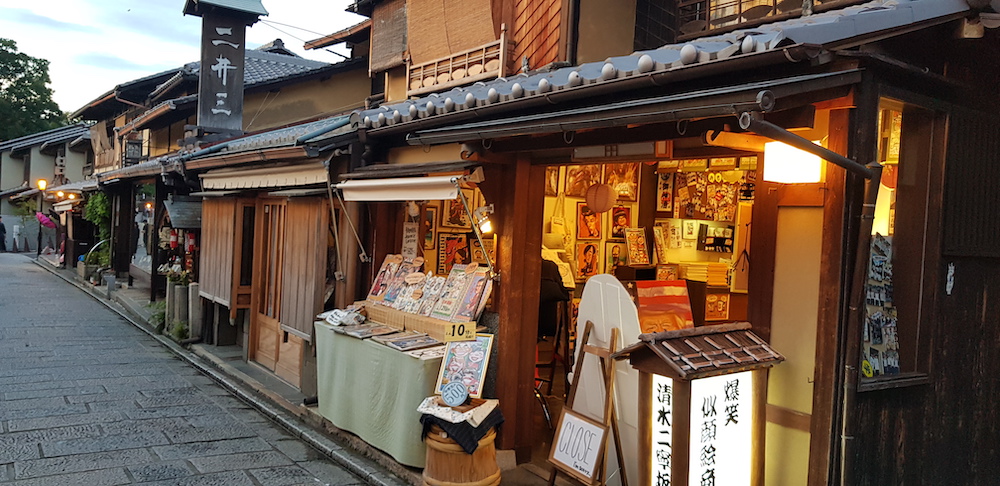 I almost wanted to pause time, as the air cooled slightly. I was so glad that I made an effort to come to this district.
The sunset was magical.
Every street and angle provided opportunity for a artistic photo.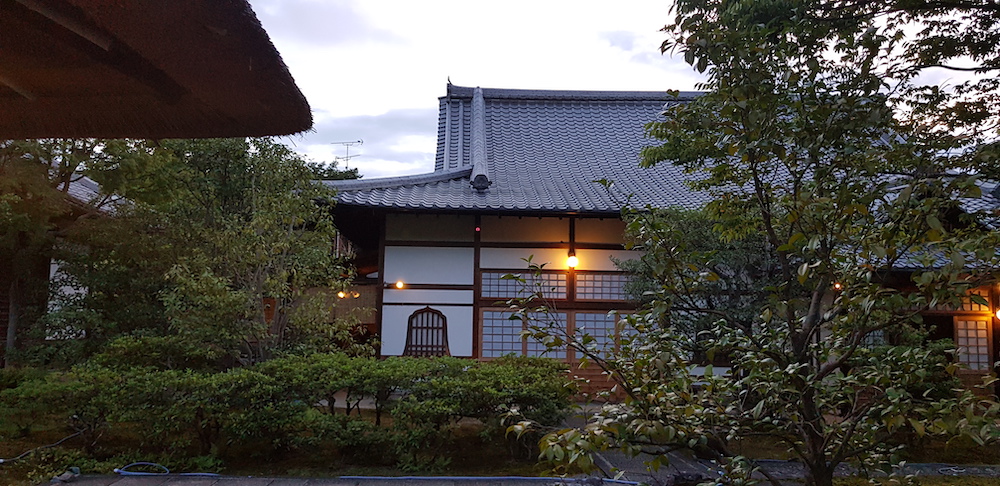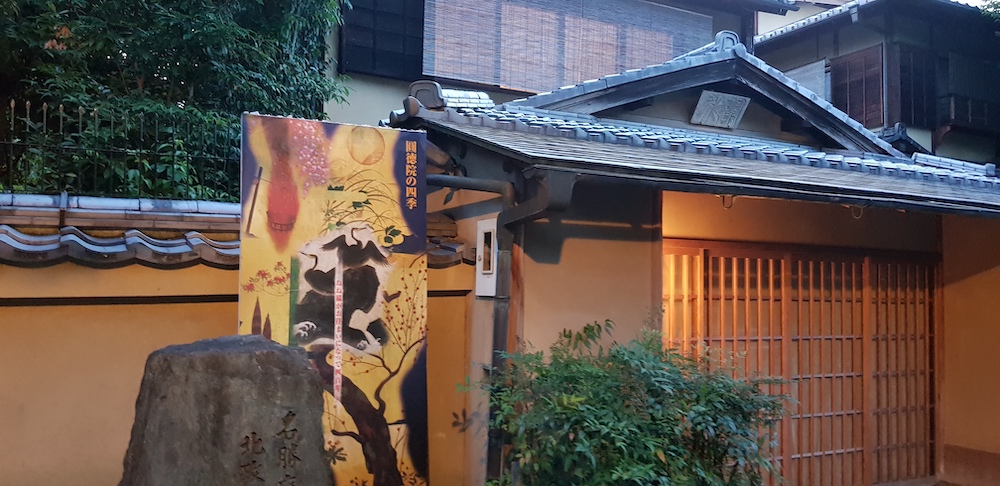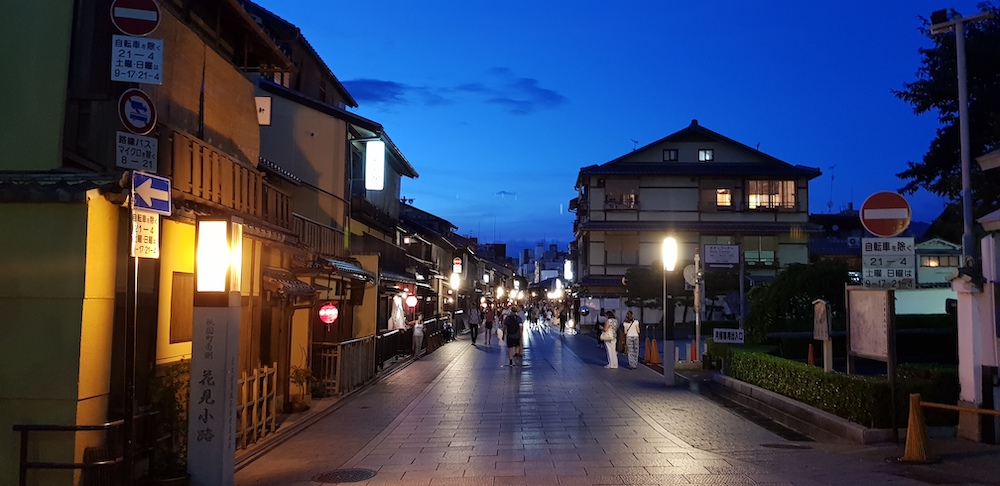 As the light was gone, it was time to find some dinner.
Kiyomotocho Ward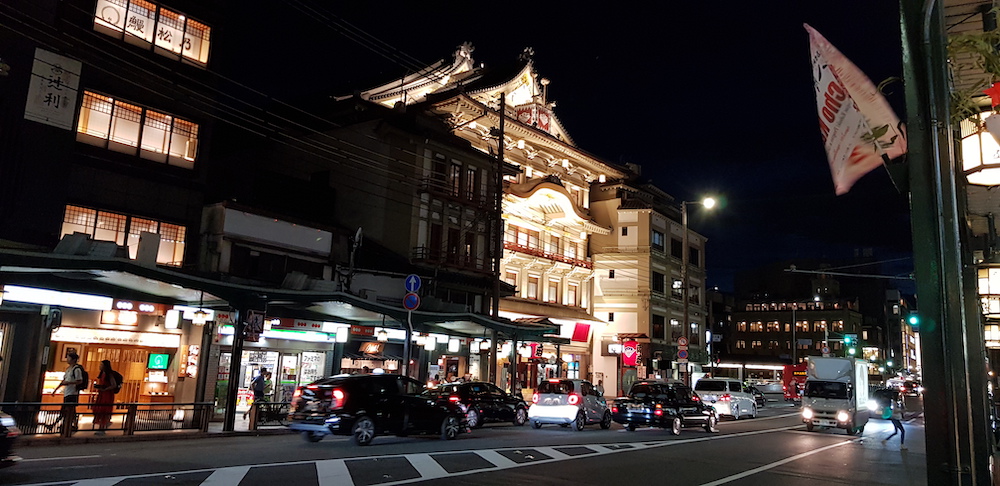 I ended up in the Kiyomotocho ward, looking for Ramen. Ramen!? Yes, Ramen. I know, I normally do not eat Ramen, but I heard that the Ramen in Kyoto is special.
The city really came alive after dusk.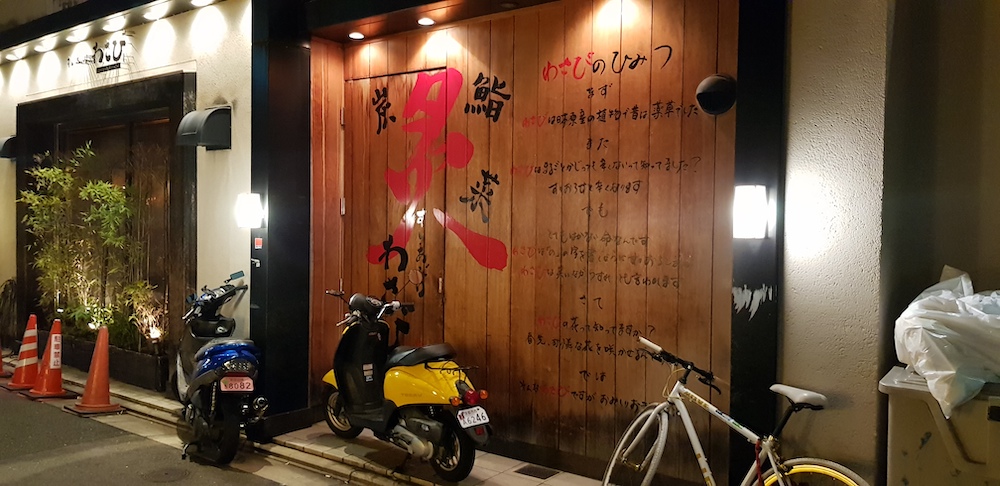 Kyoto Gion Ramen Muraji
The first ramen place I found was very busy, so I saw another one nearby, and I'm glad I did.
The specialty ramen on the menu was a Lemon Ramen. OMG. It was fantastic – unlike any ramen I've ever had. I normally feel sick after I eat that many noodles, yet I felt really good after this.
I also enjoyed sitting at the communal-style table and chatting with fellow travellers.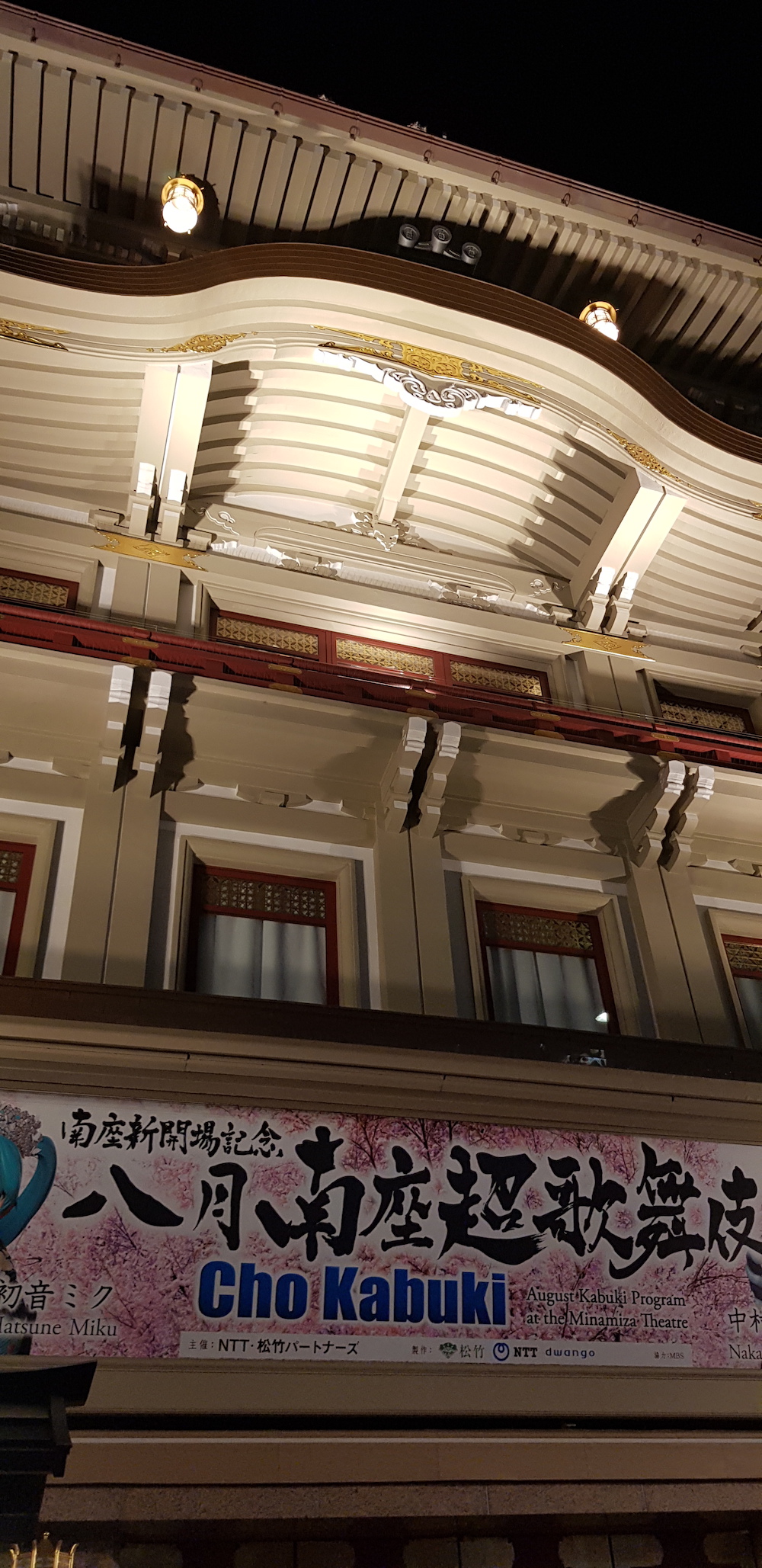 It was sooooo late, but I still decided to walk the 30 minutes back to the hotel, to take in the sites.
It was a lovely walk along the Takase River.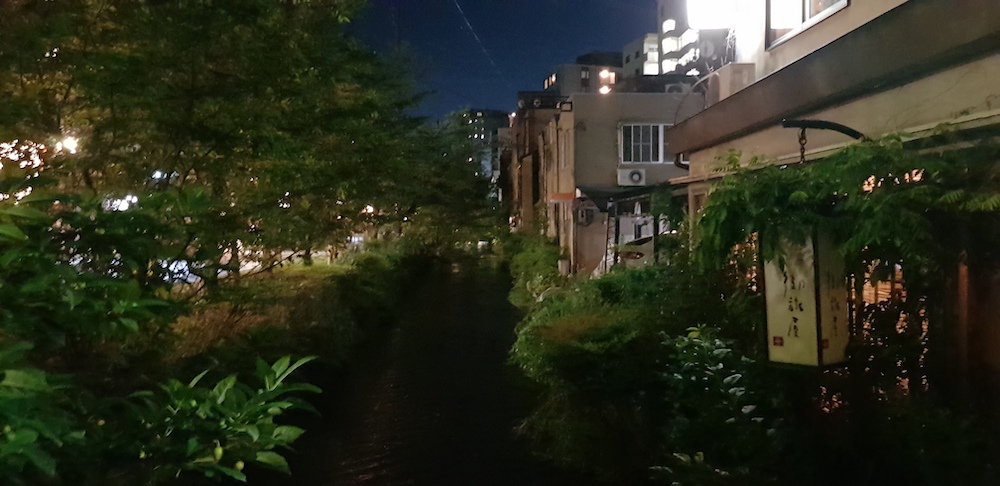 What a treat, seeing so much more in Kyoto.