The next couple of days in Hanoi were mostly uneventful. I guess I just needed downtime to actually relax into my holiday. I wasn't keen to visit tourist sites, so I set myself the challenge of finding the most unique eating experiences and spots, and to find the best coffee in town.
I spent A LOT of time here. The friendliness of the staff, the cute cafe, and the quality of the coffee had me returning again and again.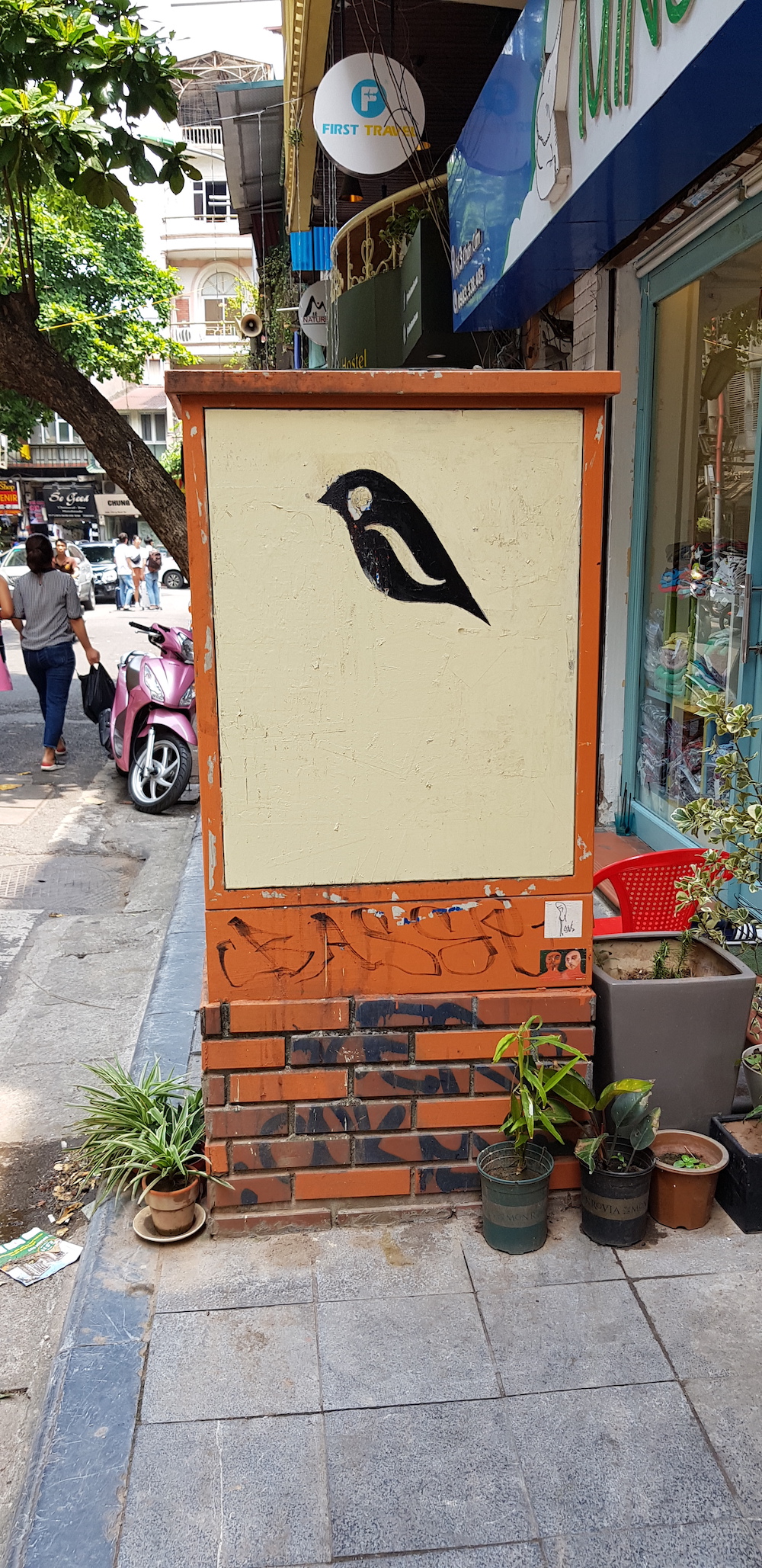 I would even try the beans, if I had access to my grinder and filter.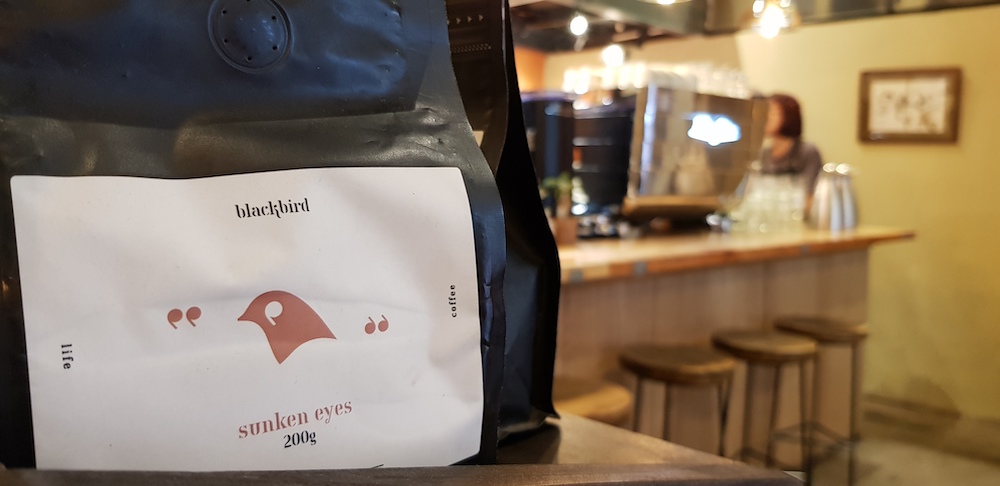 Trang Tien
I spent a little more time exploring the Old French Quarter on foot. There were a lot of tuk tuk's available, but I didn't see the need to take one.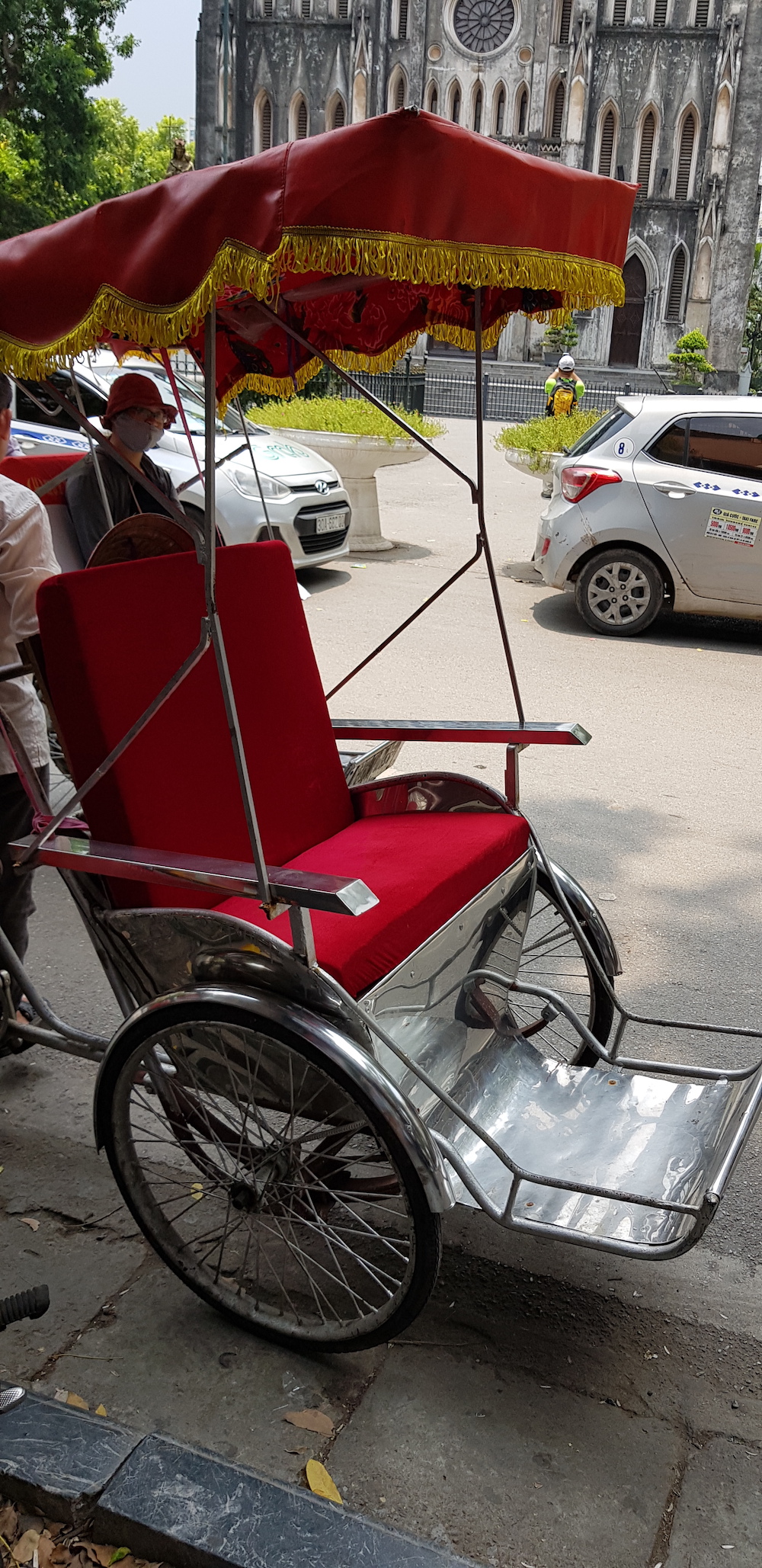 I was able to do a few walks around the lake.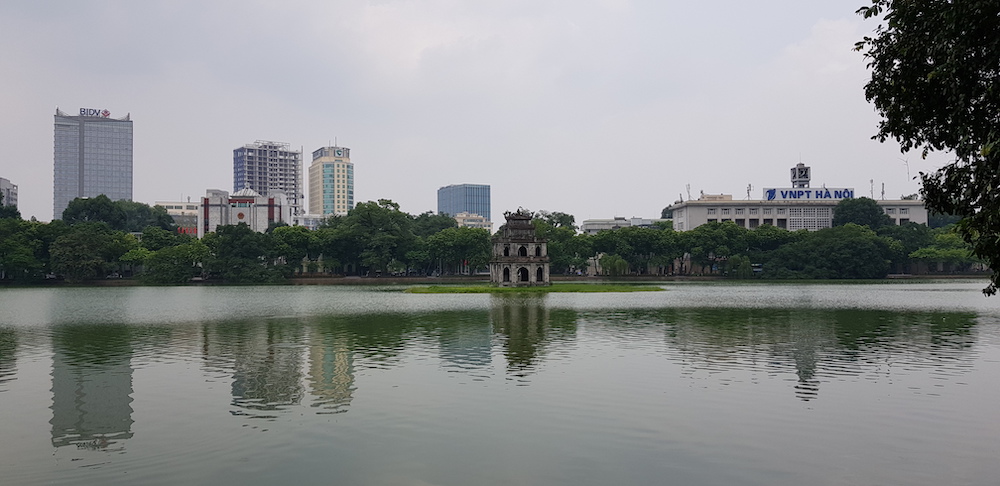 Another look outside Trang Tien Plaza.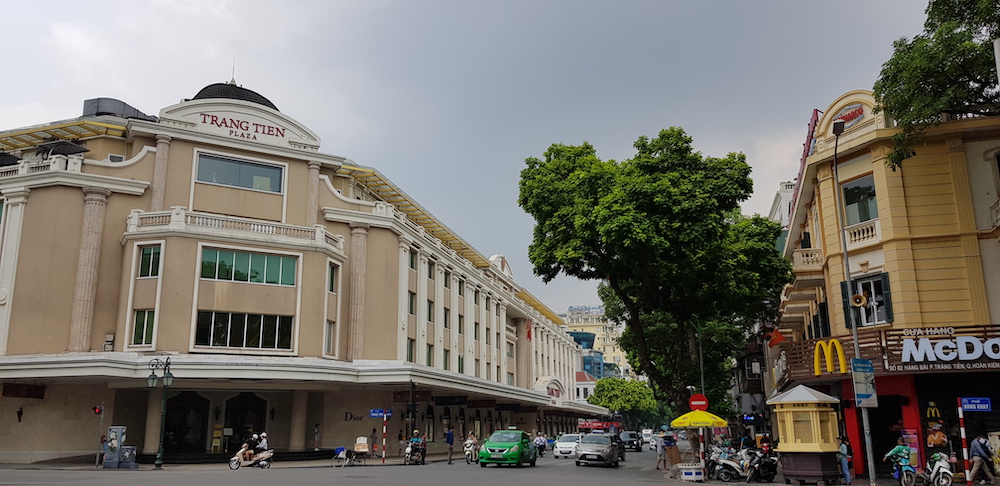 I've noticed this trend in a lot of cities – artists invited to paint electric and cable street boxes.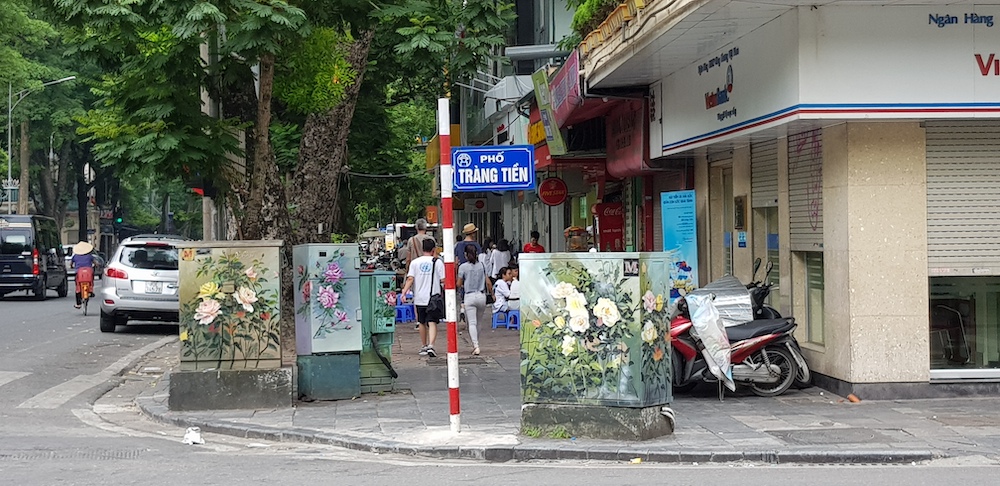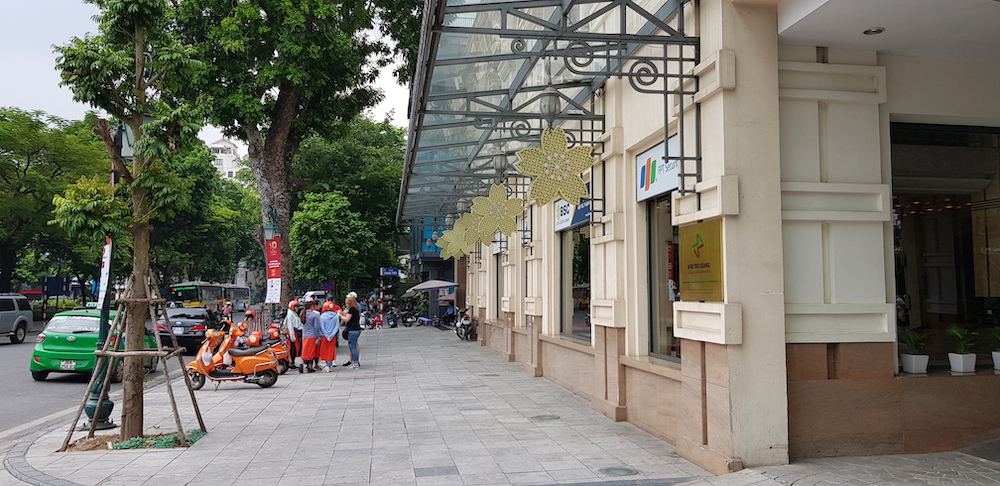 There was a hop-on hop-off bus available too, but I didn't try it.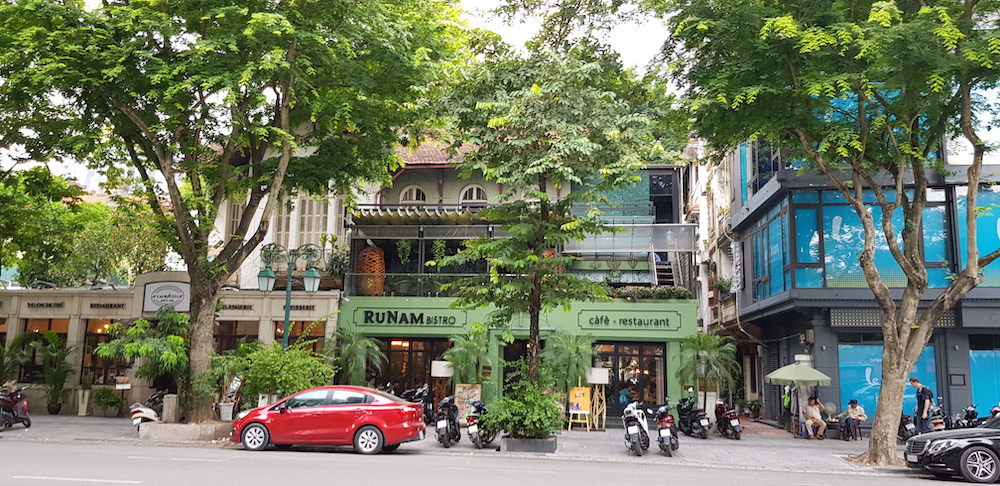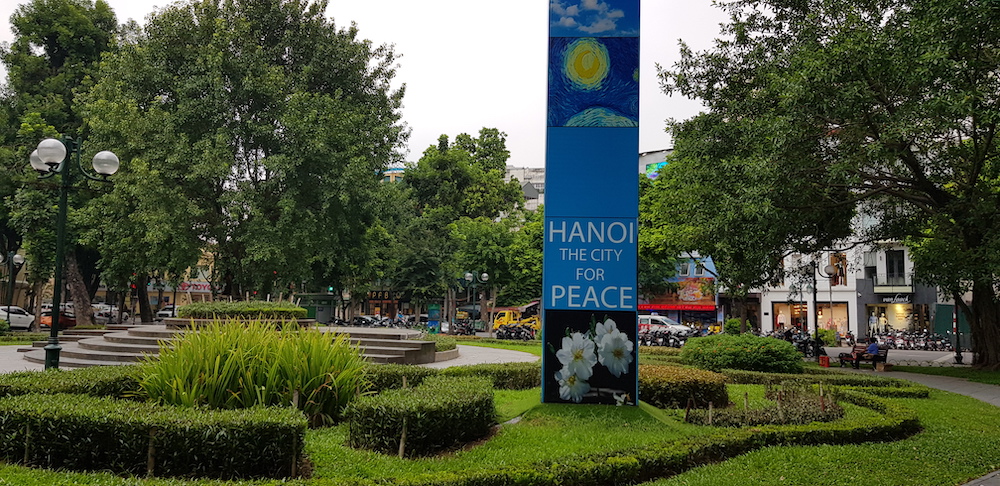 With such an inspiring name, I had a feeling that it really wasn't a place to enjoy high-quality coffee. So I opted for a cold drink.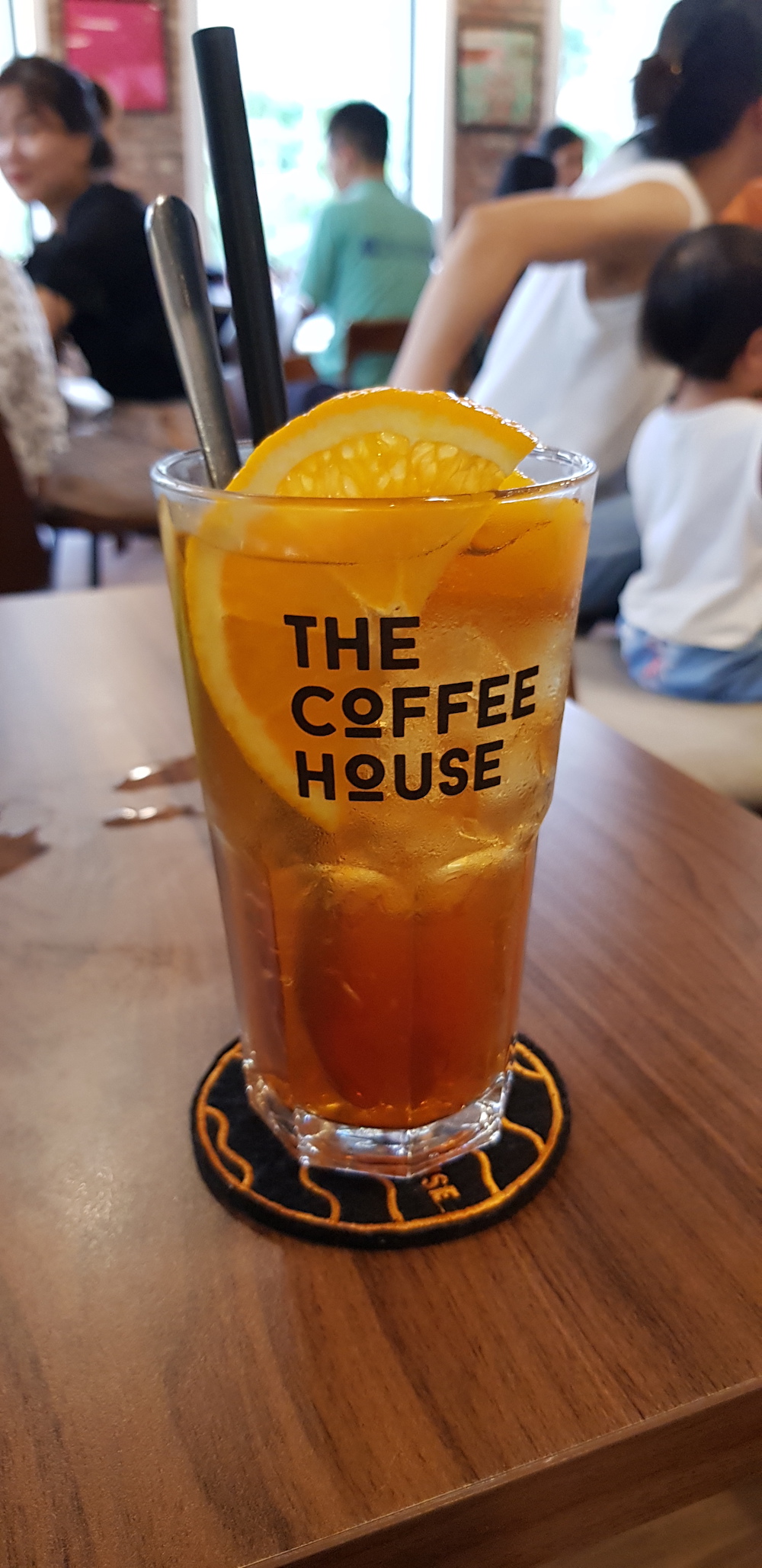 The place was huge, double-storey, and packed with young people. I think the aircon and/or shelter from the rain was a big draw card.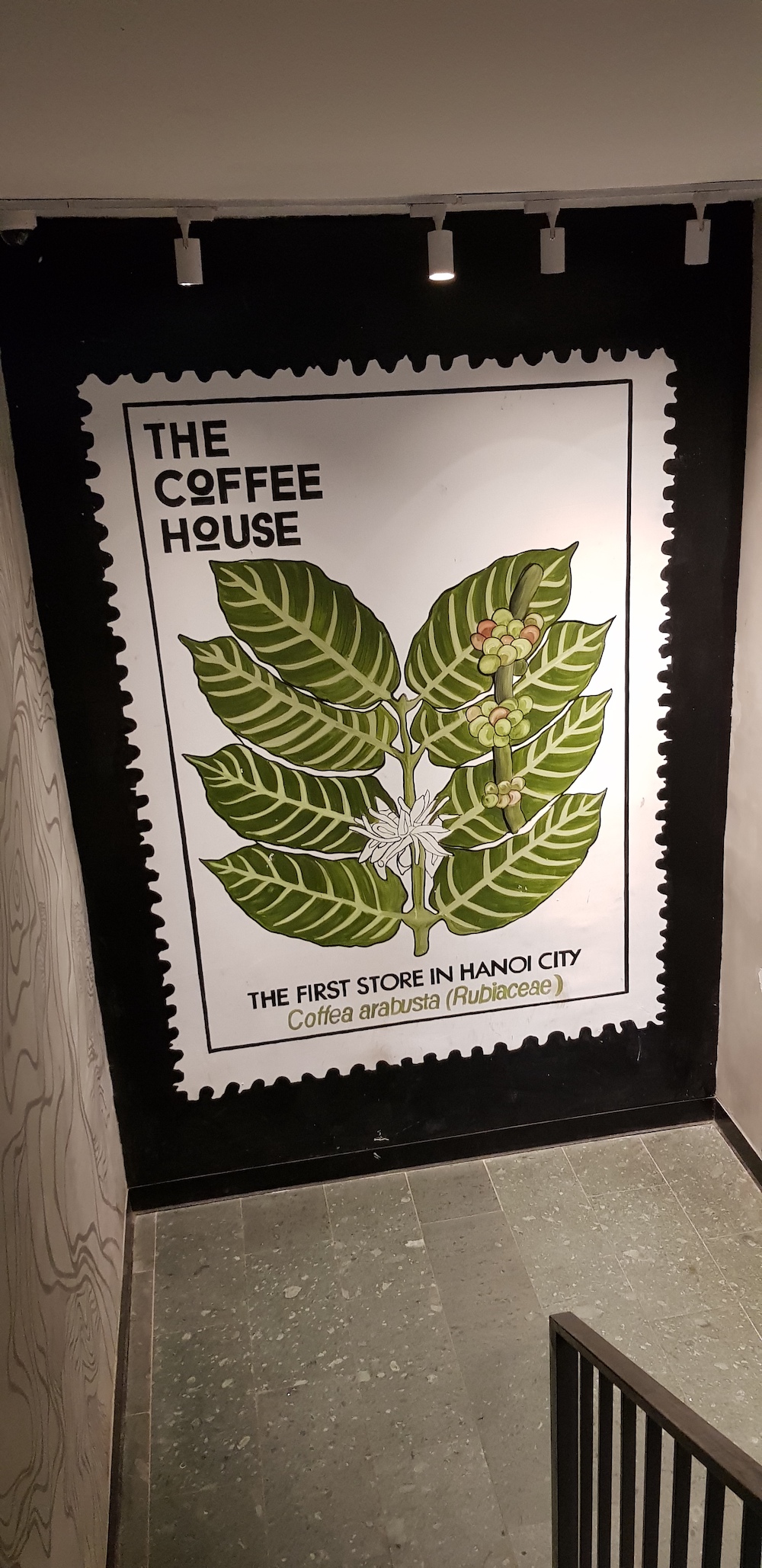 Being August, and being the wet-season, I saw a little bit of rain.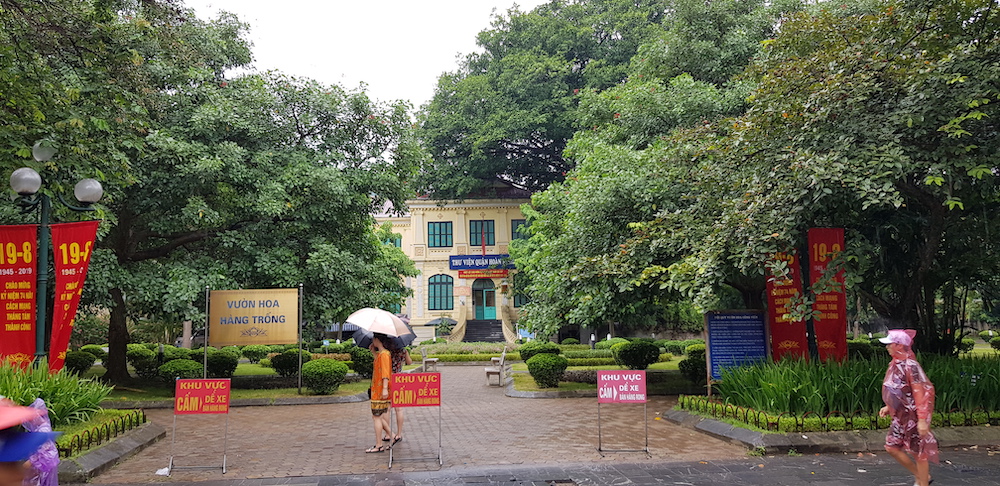 This was another place I kept returning to. The food was healthy and tasty.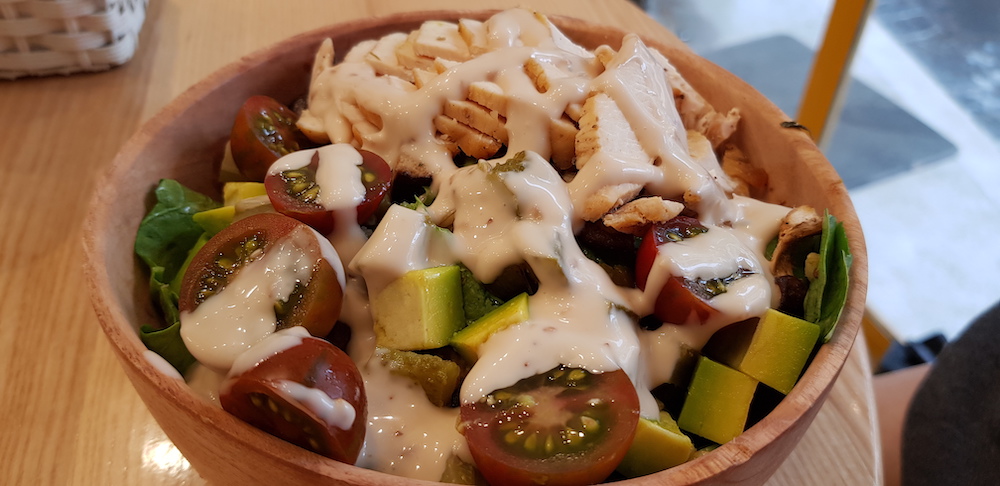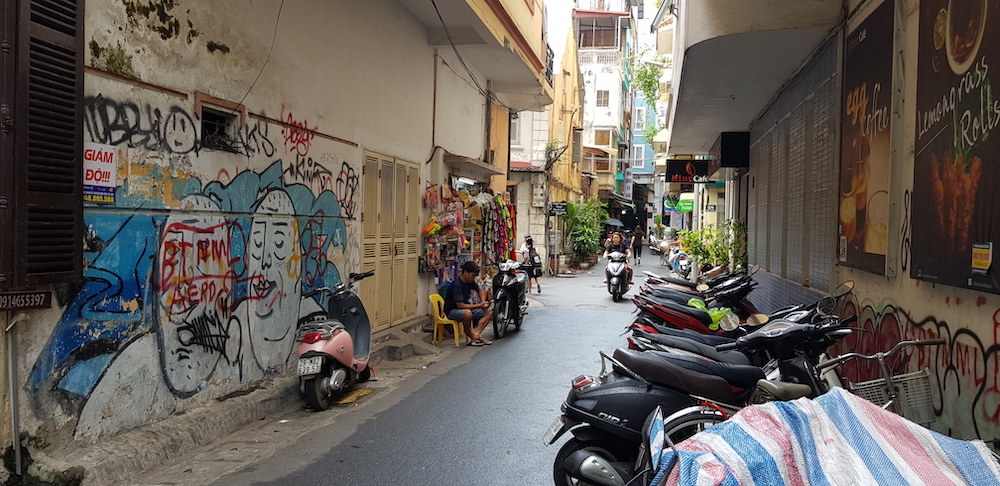 With my asian food fatigue, it was fun to source some different foods to try. On the other side of the Old Town, I found a quaint little kebab place. The kebab was actually tasty.
Old Town at Night
When the sun went down, it was much more pleasant to walk around in the cooler air.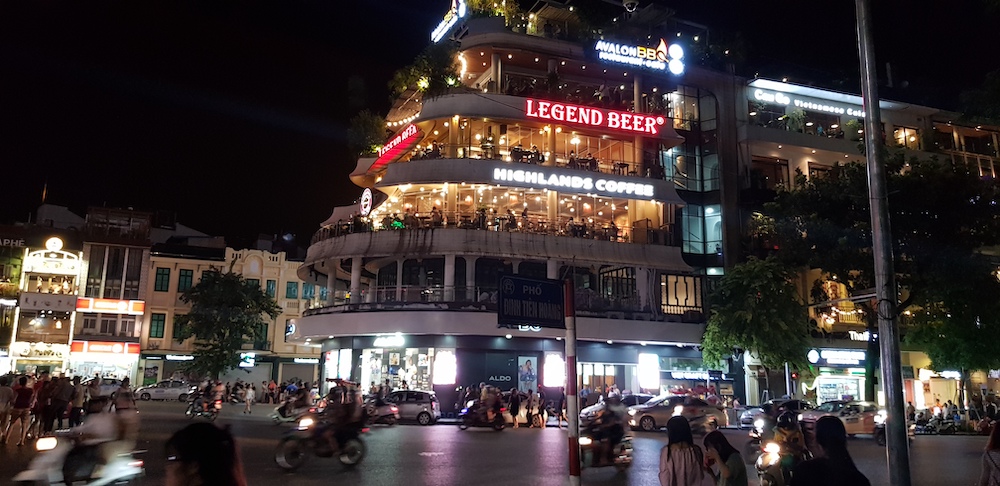 There was a huge bakery/ cafe in the Old Town called Joma, and I went there more than once.
They had good salads.
It is really tricky to make nice vegetarian dishes, especially in countries that LOVE meat. While I am not a vegetarian, I do prefer to eat just vegetables sometimes.
This restaurant is located on the 2nd floor of a stunning, old-world building in the Old Town. It is not easy to find. You need to be looking for it.
However, if you do find it, you will be so glad you did.
The atmosphere was quirky and a little bit like a dream.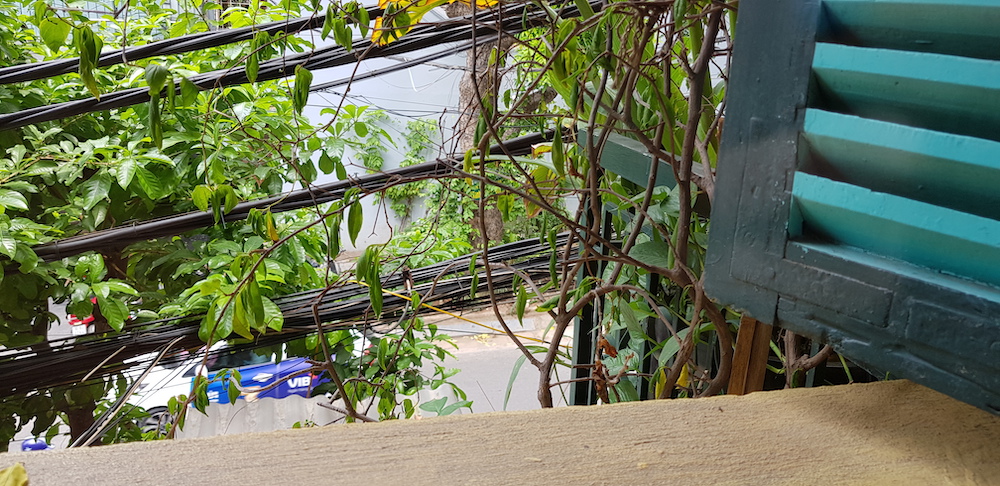 The view to the street made it feel even more secret and special.
There was attention to detail and a warmth that is rare in many restaurants.
The food was delicious, and each dish looked like art.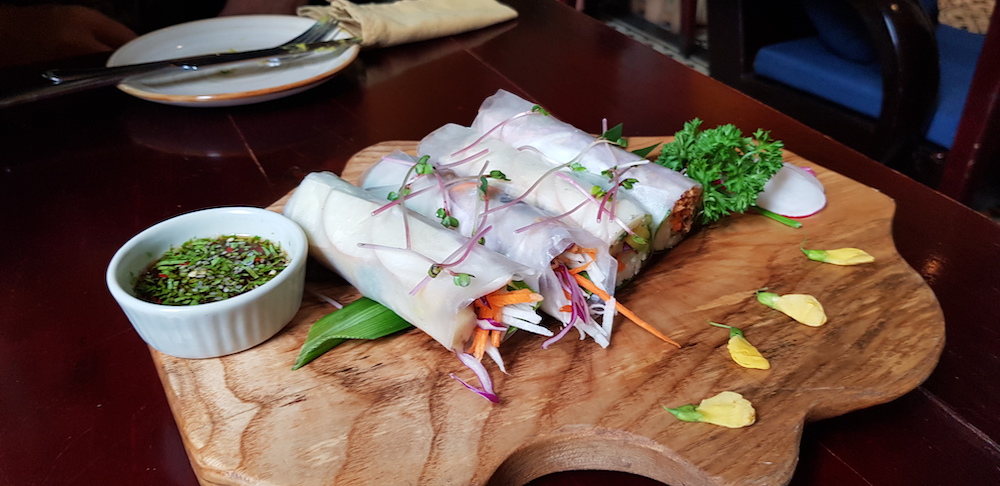 I would happily eat here again.
New Day Restaurant
This was recommended to be by the hotel, over in the Old Quarter. I opted for the traditional Chicken Pho, even though they had heaps of other lovely looking dishes too.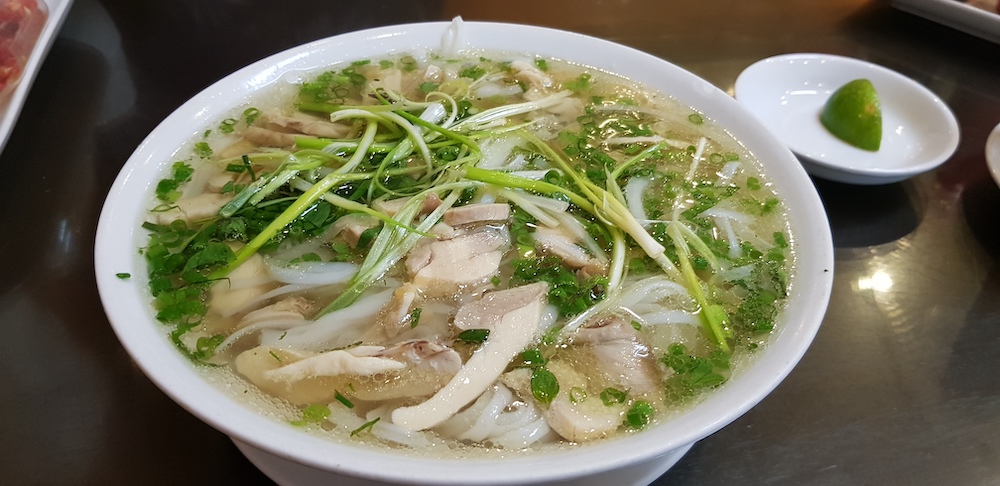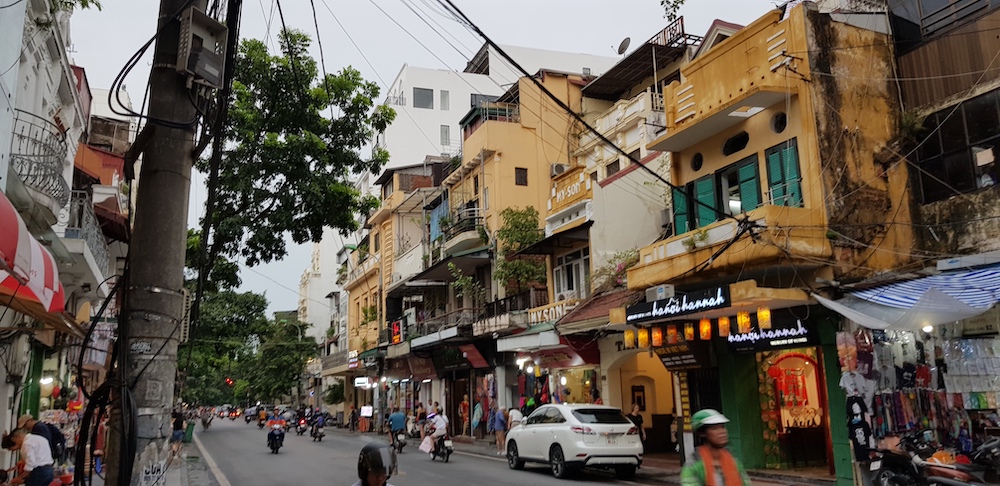 This ended up being my favourite coffee place in Hanoi. The staff were amazing, and so was the coffee.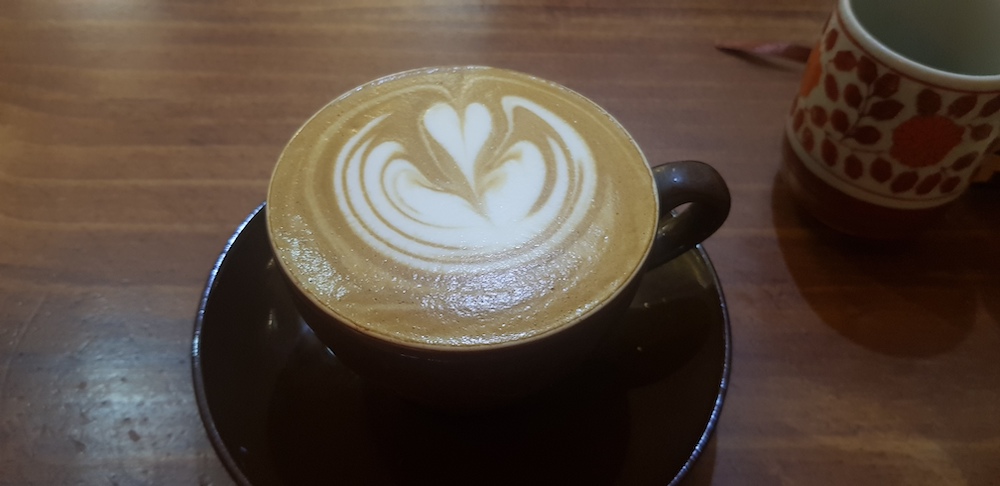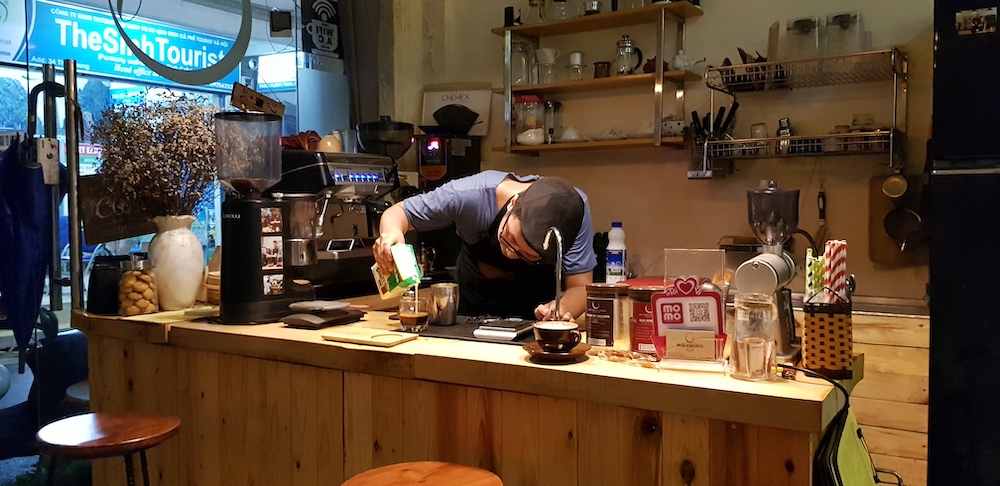 I did try an "egg coffee" here too, but it's not really my "thing". It's way too sweet.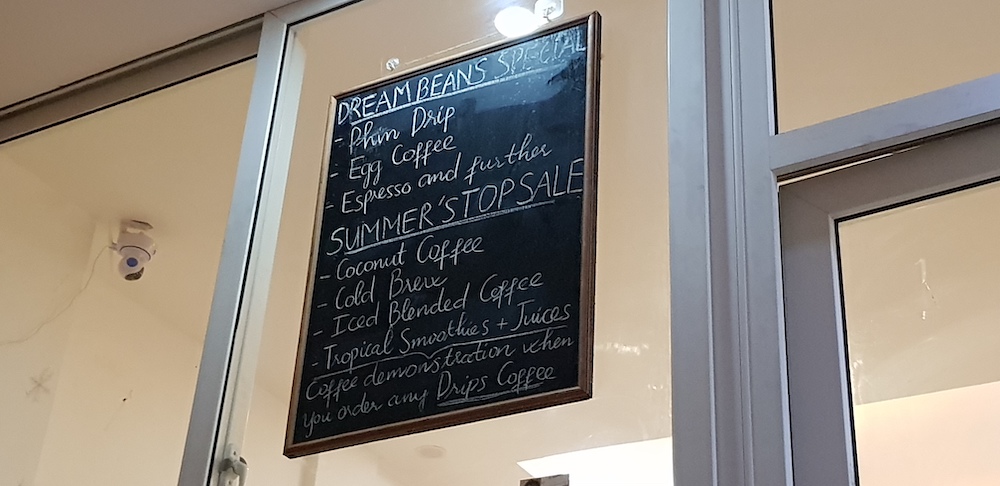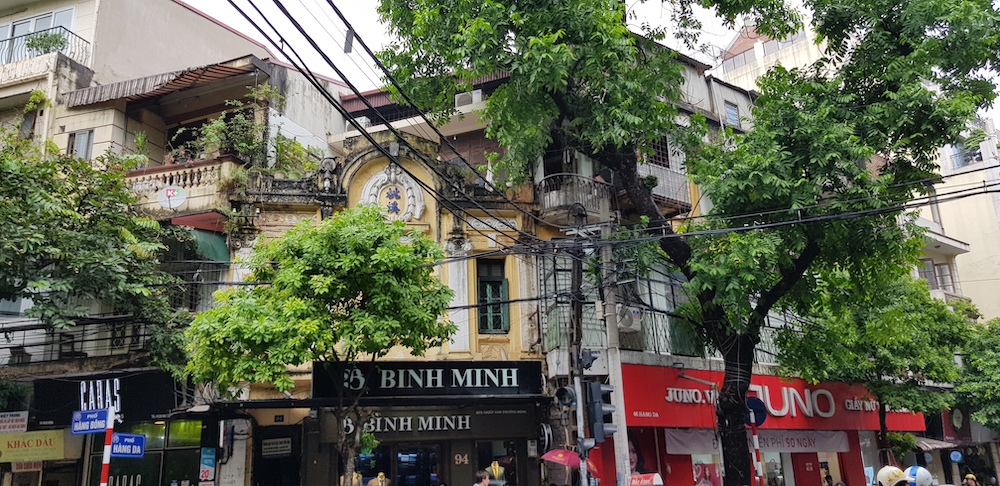 This was another quirky and very popular restaurant I tried. Again, you would need to be looking for this place to find it.
The entrance is narrow, but it has many levels.
There was something cosy and friendly about this place.
I opted for the breakfast bowl, which was delicious.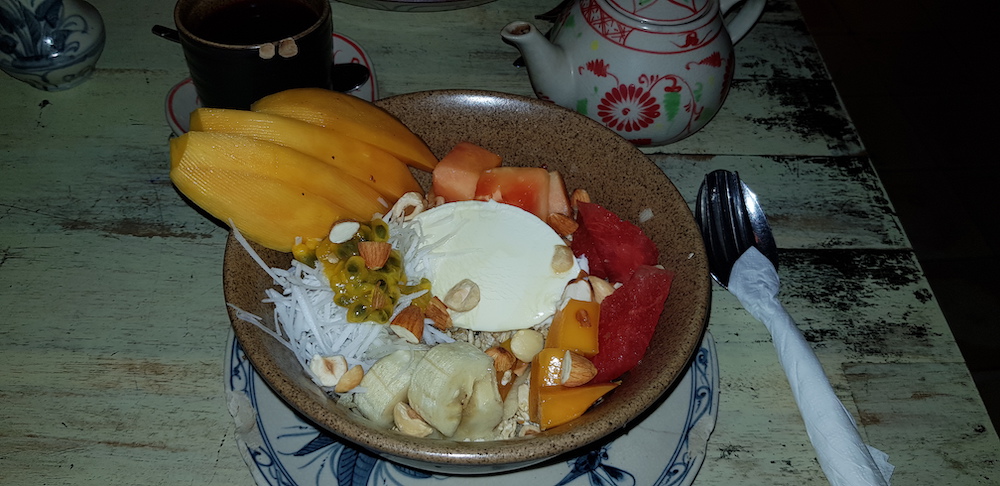 There was so much history and creativity in the building.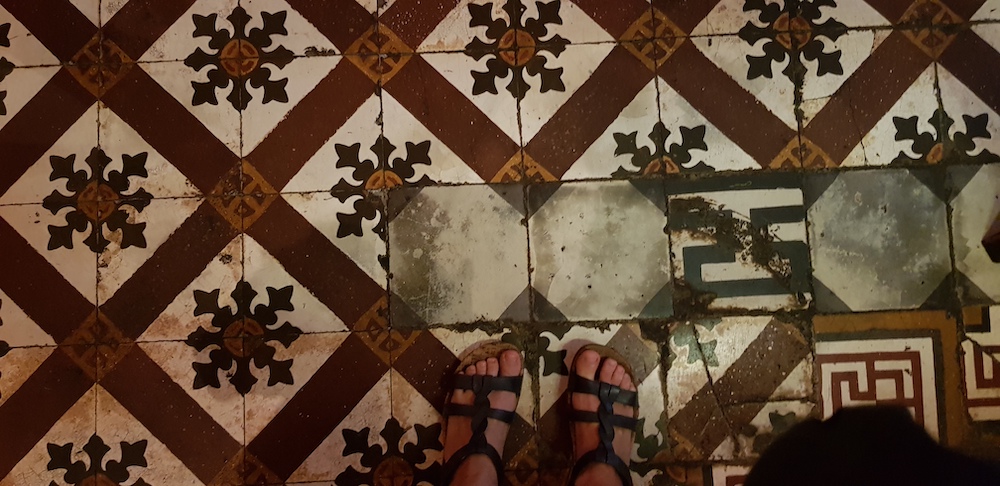 Even though Hanoi was not my favourite place in Asia, as I learned that most tourists just pass through on their way to Ha Long Bay, I did find beautiful moments in the city. I saw a glimpse into life as a local trapped in the Old Town.
And I even found a little collapsible bag.