Time for a change of scene. Time to work from an area I had never visited – Shibuya.
Getting there was straight forward enough. I just jumped on the train. It really felt like commuting with the locals.
Arriving at Shibuya station, it was extremely busy, as expected.
I had a coffee shop/ working space in mind as I headed out from the station into the summer heat.
A lot of people walk, oblivious to the little things around them. I am always reminding myself to be present, and sometimes, looking down and taking a photo really helps with that. Plus, sometimes I see things of beauty I don't expect.
This place was clearly a big hub, with lots of access points to metros and trains.
As always, plenty of tech and shopping in this area too.
It was only about 10 minutes walk, before I reach the coffee shop – Streamer.
The space inside was open, with a lot of seating, and at first I was surprised that it was quite empty.
After I paid AUS$9 for my coffee, I understood why it was empty.
It was a very nice coffee, and I started work. I probably wouldn't come back though. Not just for the coffee. Very few coffees are actually worth AUD$9.00.
I stayed until lunchtime. Then went in search of lunch. I found an amazing salad bar, uniquely called – CityShop.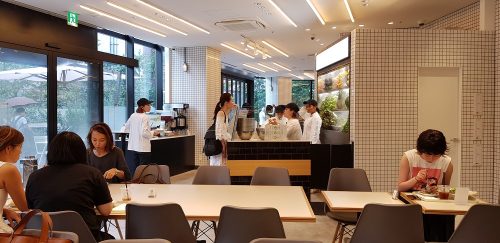 The sky opened up briefly and poured down. When it stopped I headed off to find a workspace for my next online team meeting.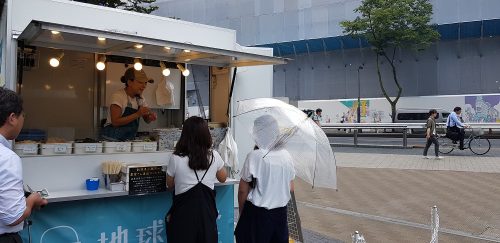 Back onto the train.
I got my meeting done, worked a few more hours, and then headed out to Shinjuku for a coffee.
I had visited Shinjuku last time, and I remembered it fondly.
Shinjuku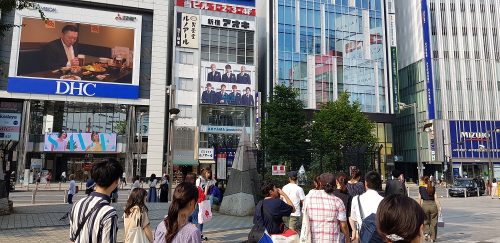 Back at Starbucks. No longer terrible coffee. Definitely comfortable seating, and if you arrive at the right time, you get a nice street view.
After my terrible Blue Bottle Coffee experience in Akihabara, I was hesitant to try Blue Bottle again.
Wandering the Streets
These streets are so cute, and good for walking.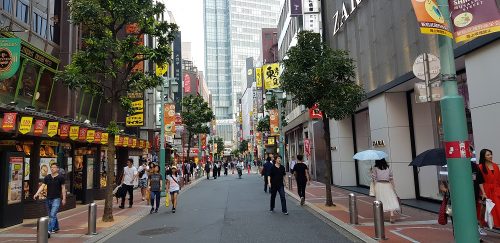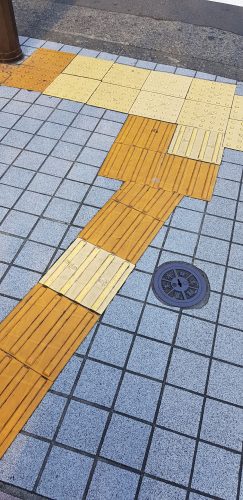 I even popped into Gap. This clothing store used to be my favourite for comfortable casual and travel clothes, until the started closing stores everywhere globally.
They still make amazing women's shirts!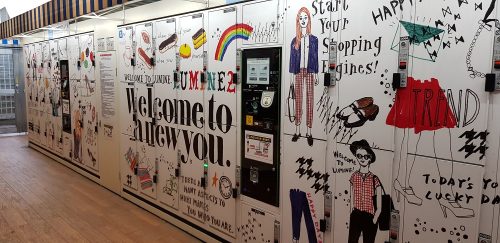 After my non-Asian-food meal for lunch, I wanted to have another non-Asian-food meal for dinner.
Soup Stock Tokyo Shinjuku
This place looked fantastic. And very affordable too.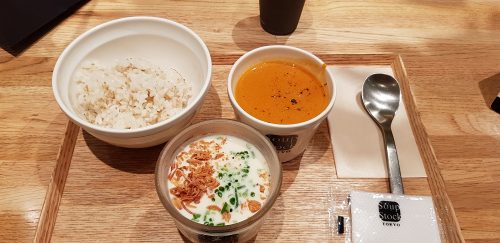 I ordered the hot Shrimp Bisque and the cold French Onion with a little side of rice. The soups were amazing! So delicious! Even though I'm not used to intentionally cold soup.
The sun has set. I was exhausted. I headed back to the hotel.