I did a few hours work, then it was time to get moving, and leave Tokyo.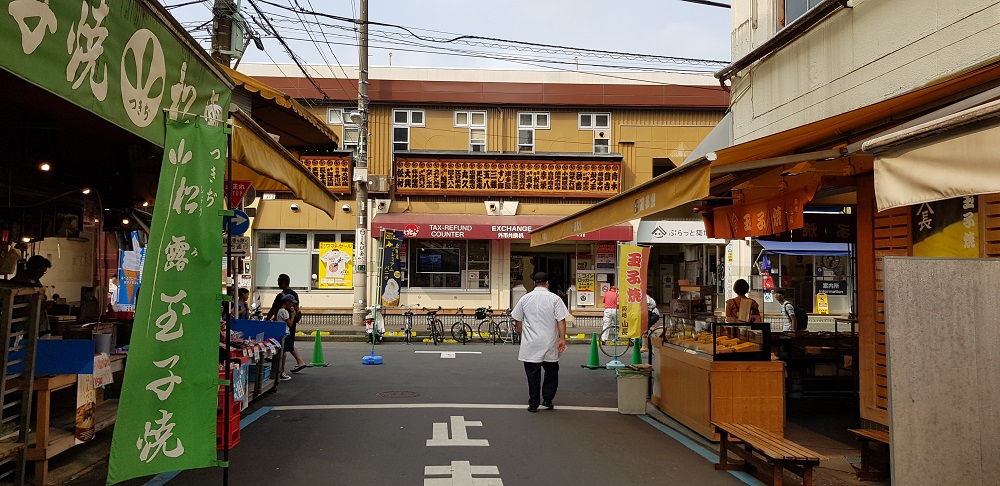 I headed through the market to pick up some supplies. A little bit of homemade onigiri for lunch.
One last Turret Coffee.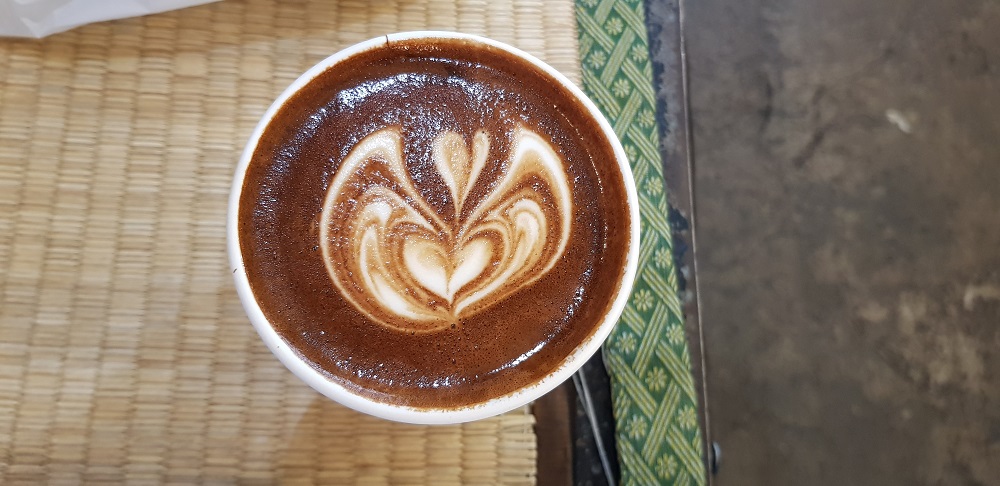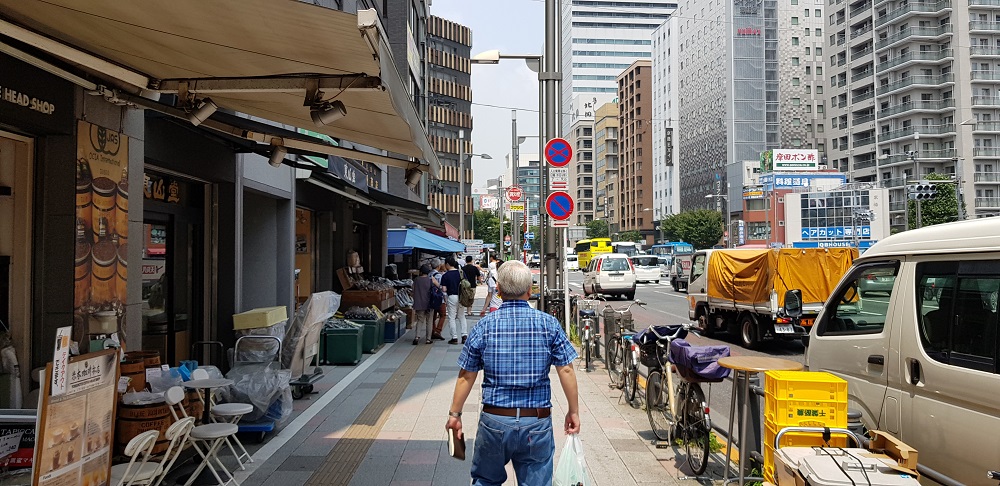 Time to head to Tokyo train station.
Finding the bullet train was not as easy as I thought. It turns out, there are quite a few bullet trains to choose from.
I bought the ticket from the machine for $AUD194.50 one way from Tokyo to Kyoto. It's more expensive that flying, but apparently an experience to be tried.
The train seems to go every 20 minutes or so. It does look a bit like a plane.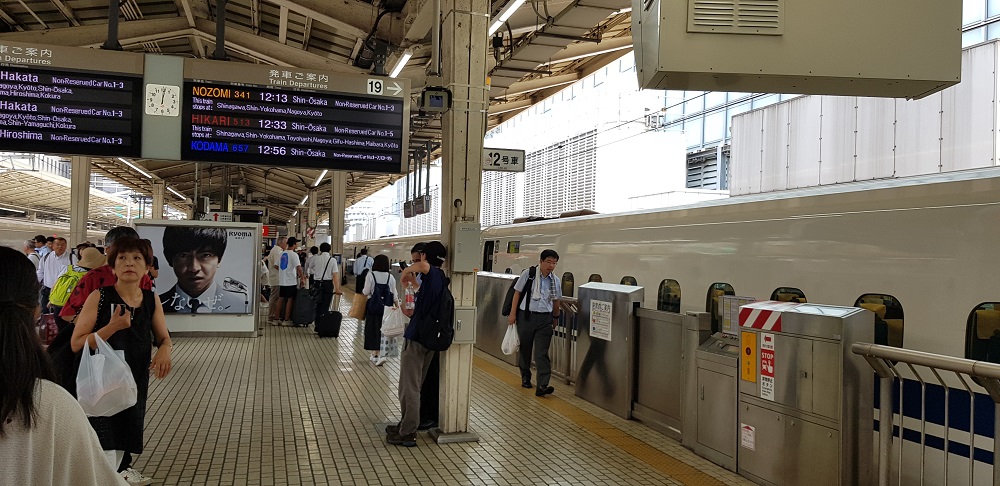 The seats didn't look especially comfortable.
The train left right on time.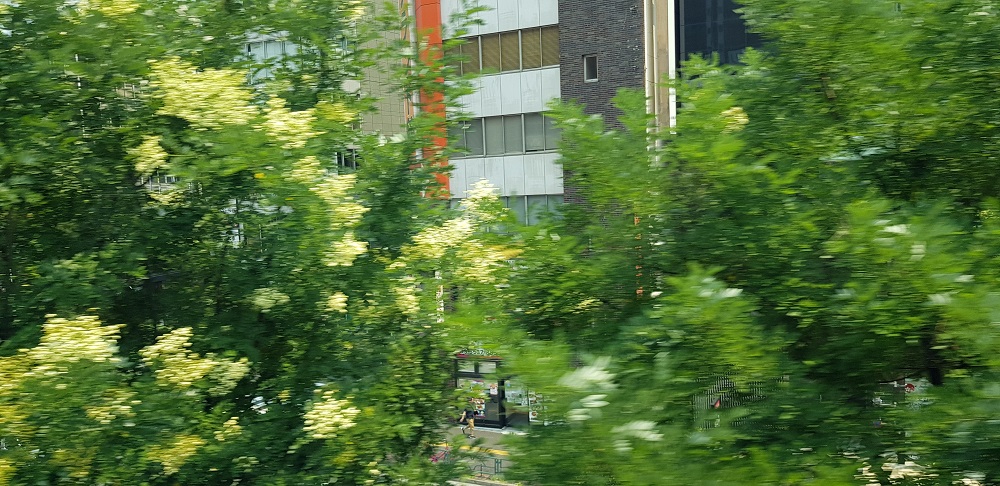 The trip was going to be 2.5 hours, so I kept working.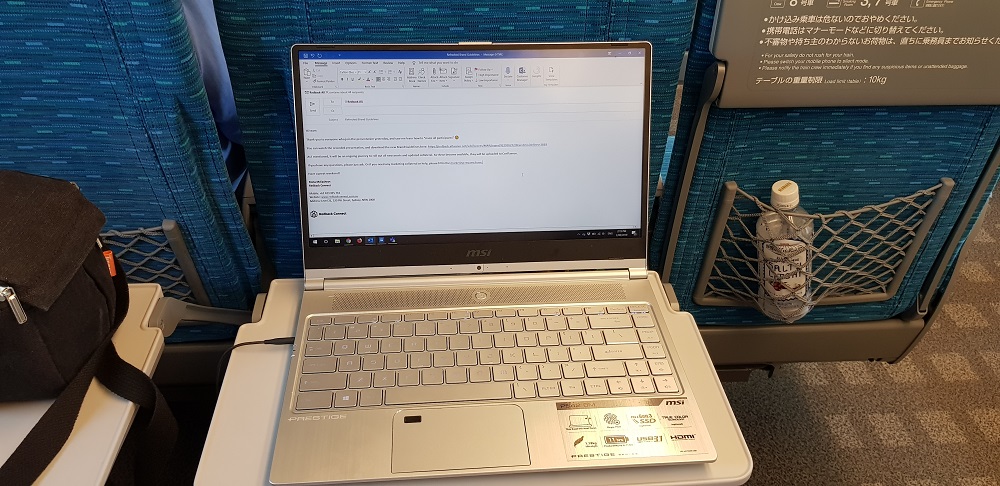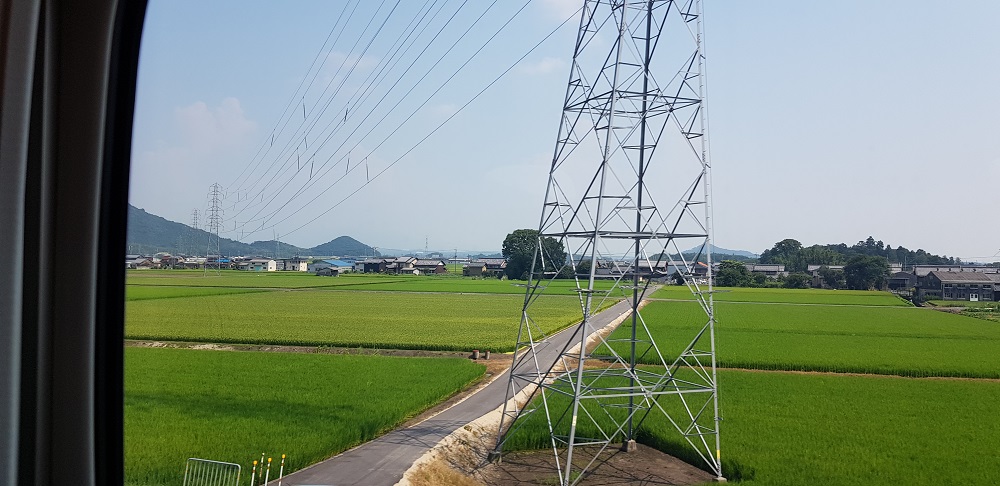 Soon we were arriving in Kyoto.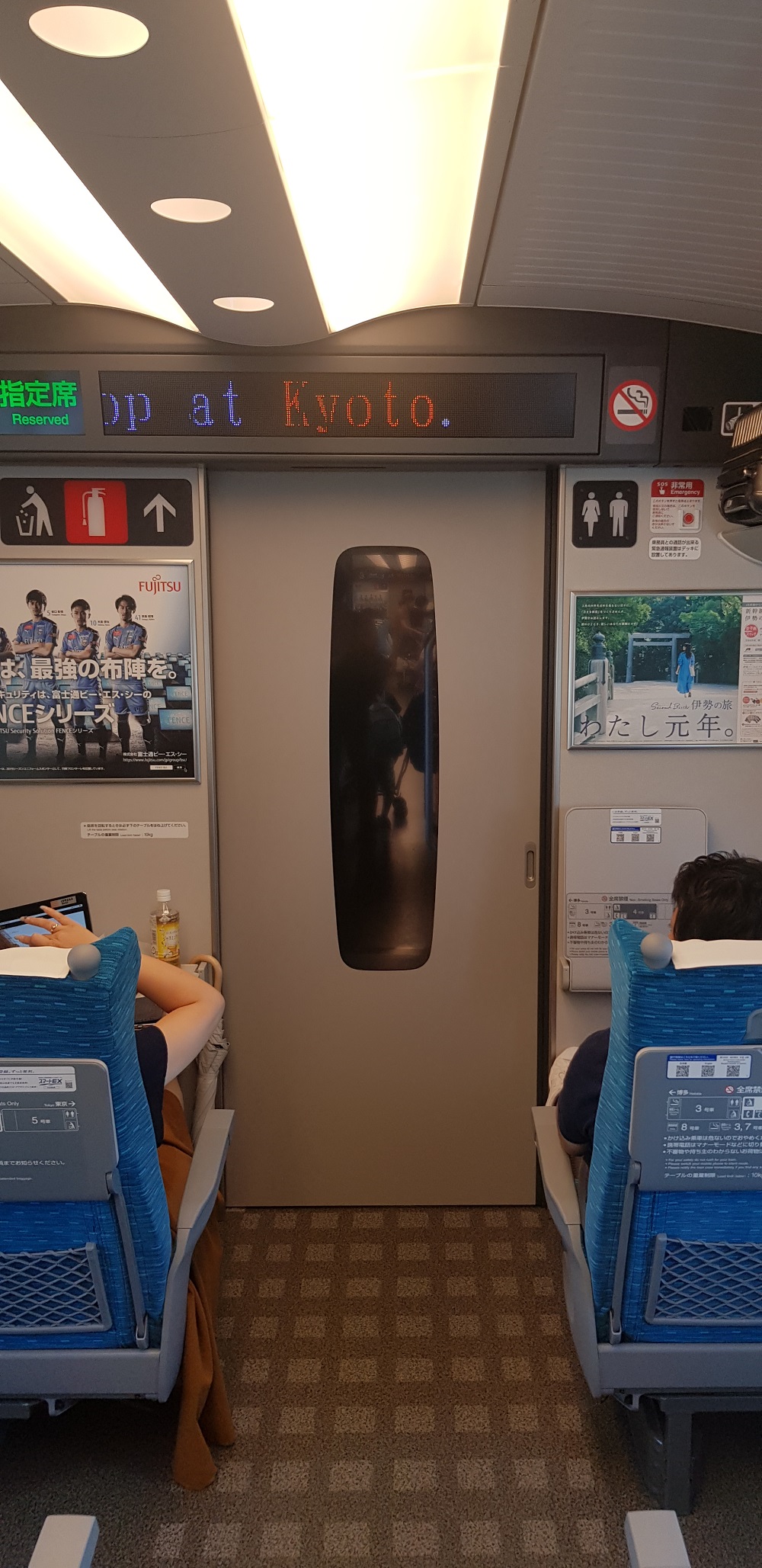 It was pretty cool, going 320 km/h in a train, but it's not such a VIP experience that I would rush to do it again.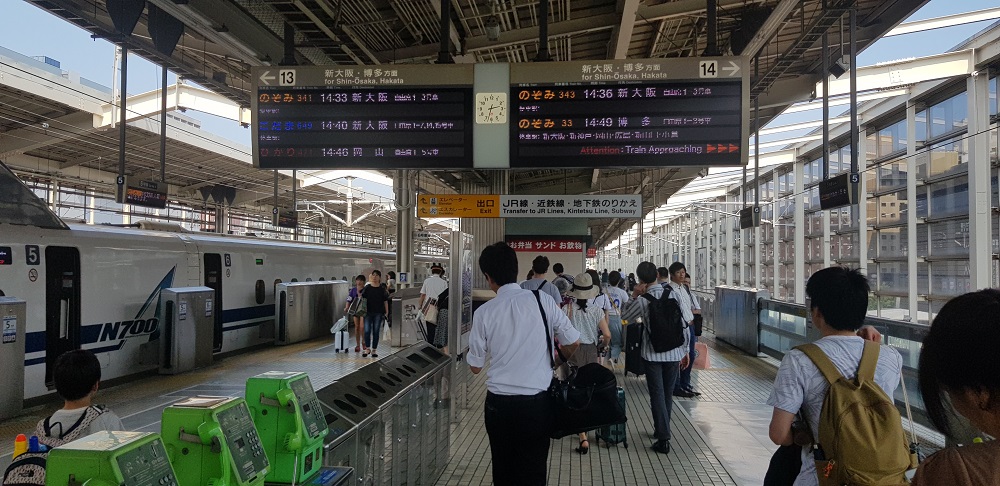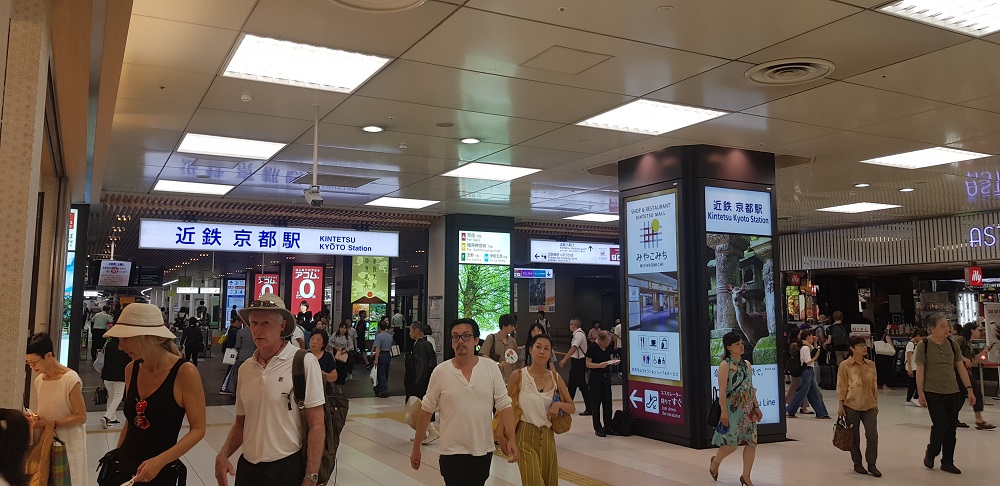 It was easy at Kyoto Train Station to find the exit to the taxis. I knew the hotel was relatively close to the station, but it was over 40 degrees celsius , so it was a bit too hot to walk.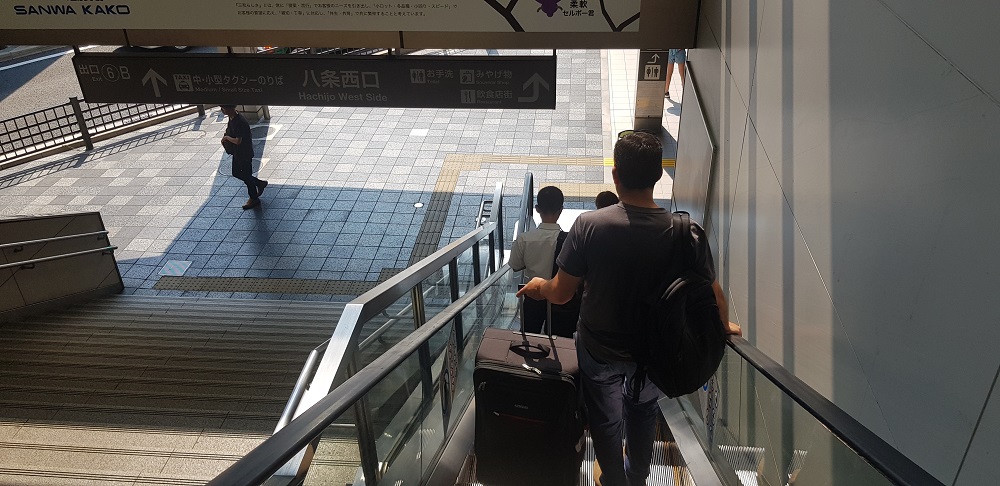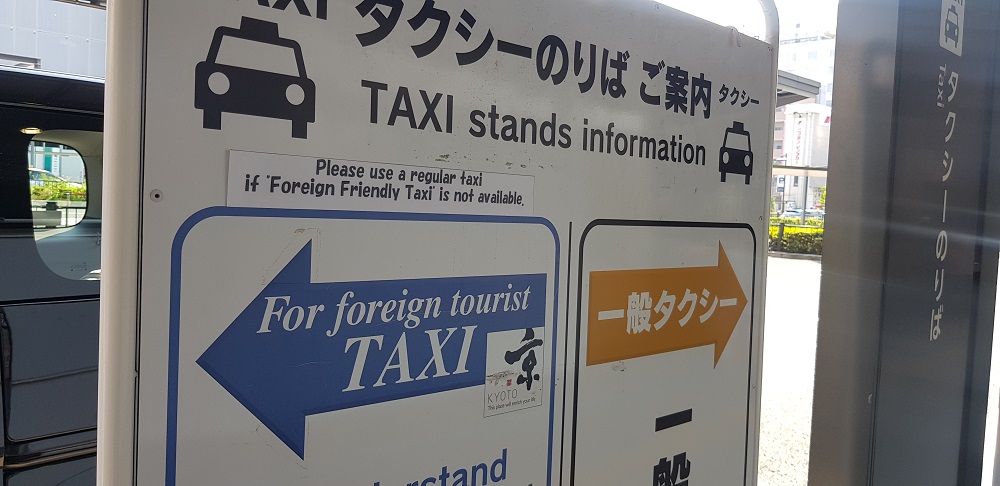 There is normally not an advantage for "foreign tourists" at taxi ranks, so I took advantage, and queued for the English-speaking driver.
The driver, not surprisingly, did not know how to reach the hotel, which was 6 minutes drive away. He had to hold my phone to see the directions. Very odd, considering he had a sat nav.
Keio Prelia Hotel Kyoto
This was the first hotel with an electronic sign in block.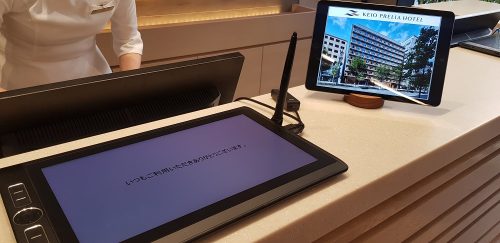 The room was small, but sufficient.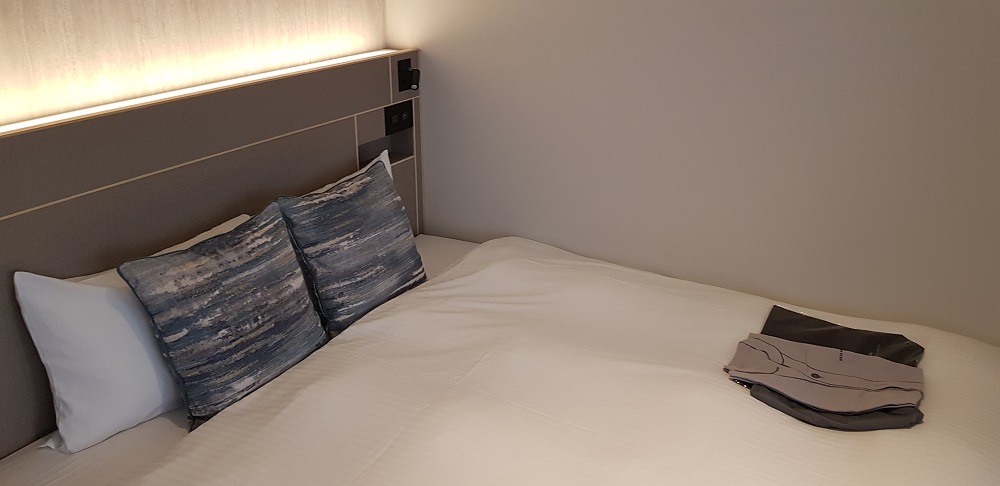 Time to go for a walk.
I wasn't sure what I was expecting in Kyoto. I knew it was previously the capital of Japan, and it had a lot of historical sites. I was keen to have the "local" experience.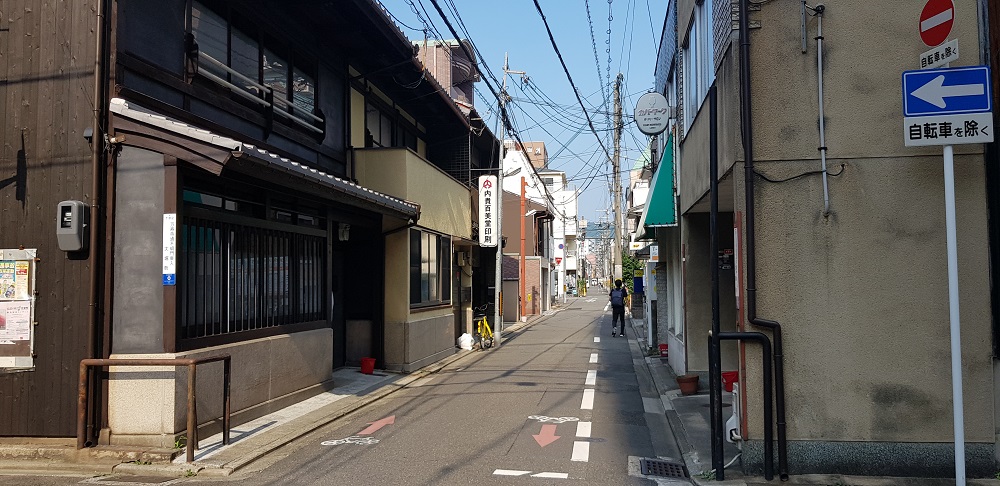 But first….. coffee.
KAEru Coffee Kyoto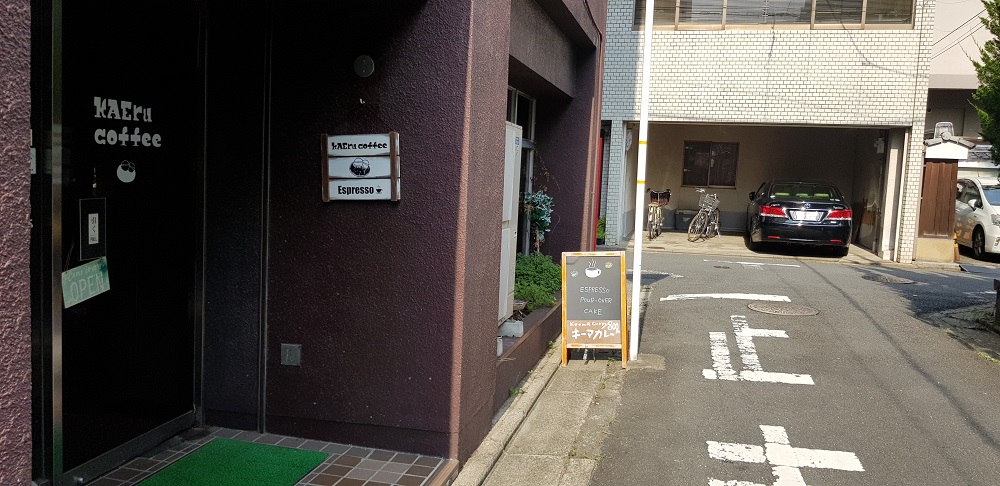 This was a quirky little coffee shop, with amazing coffee reviews, and A LOT of frogs.
The coffee was amazing. Soon the sun was setting.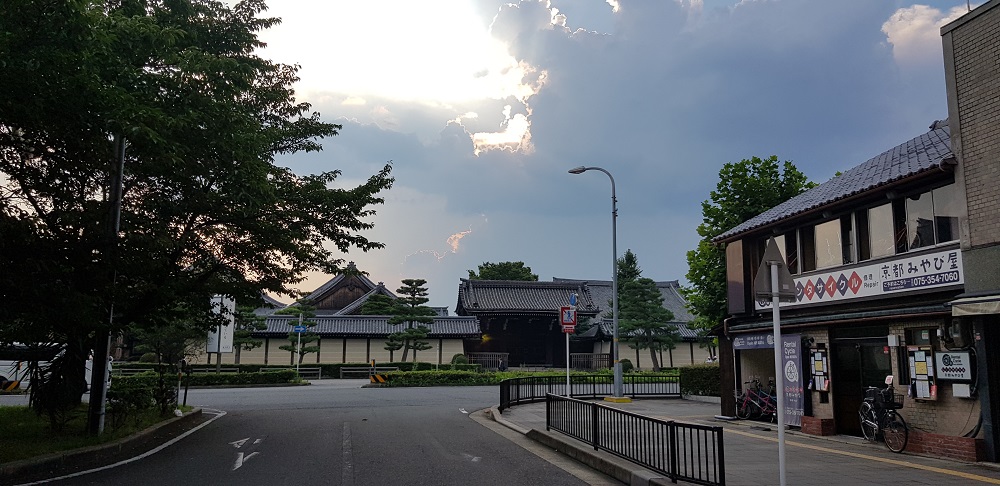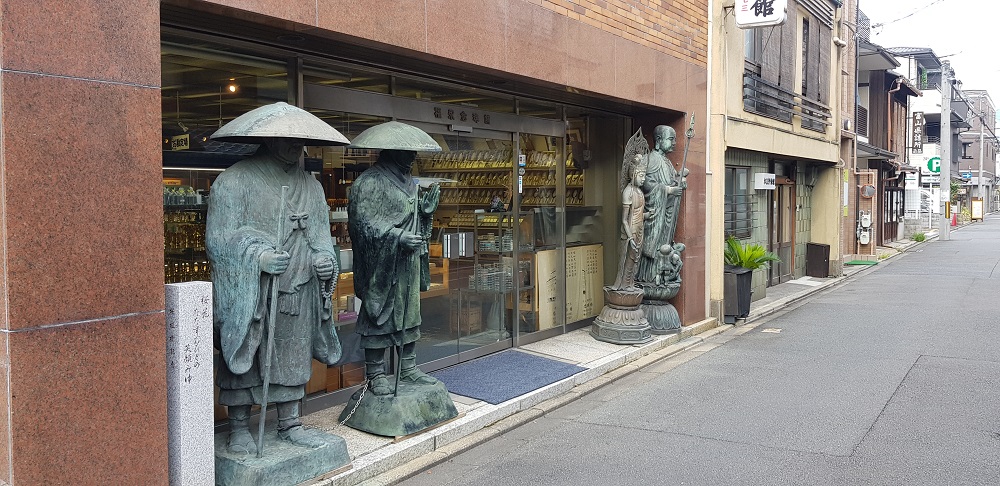 I walked towards Kyoto Tower/ Train Station.
The tower and train station area was a hub of activity.
In one of the retail buildings was a food court, up on one of the higher floors. I found a great little restaurant.
There was an affordable and tasty set menu.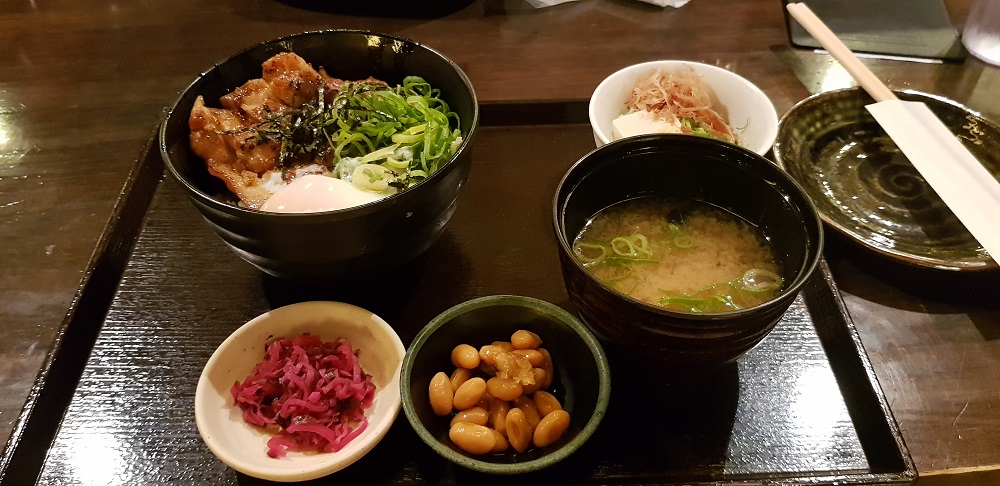 I was pretty tired from a full day of work and travel, so I headed back.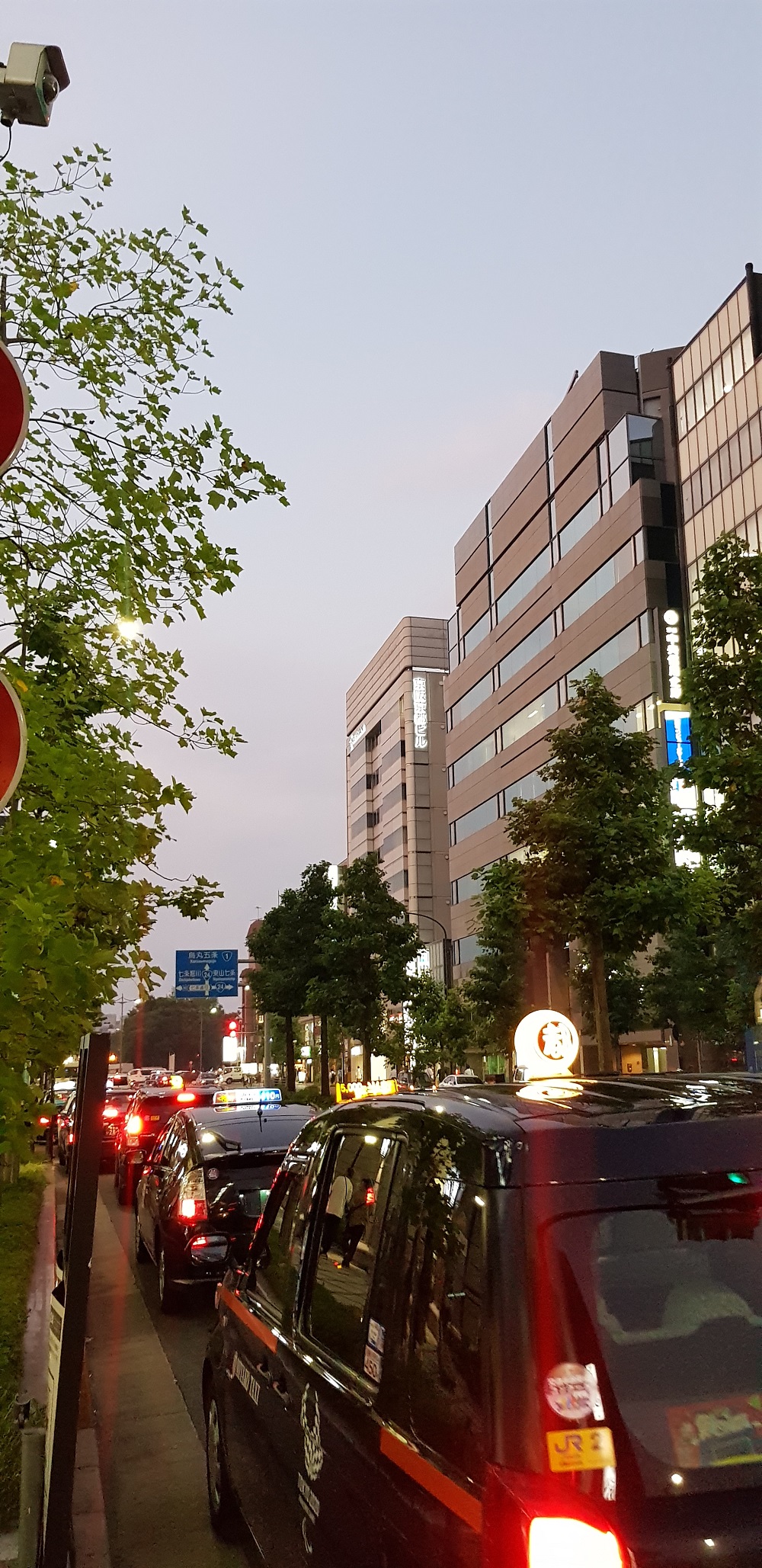 The hotel was about 15 minutes walk.
But first McFlurry, which I later regretted. Sooooo sweet, I felt sick afterwards.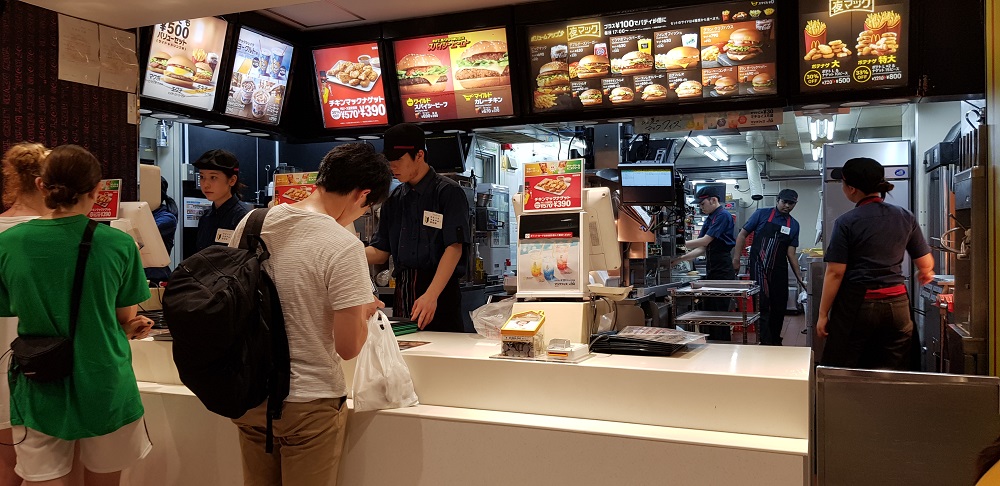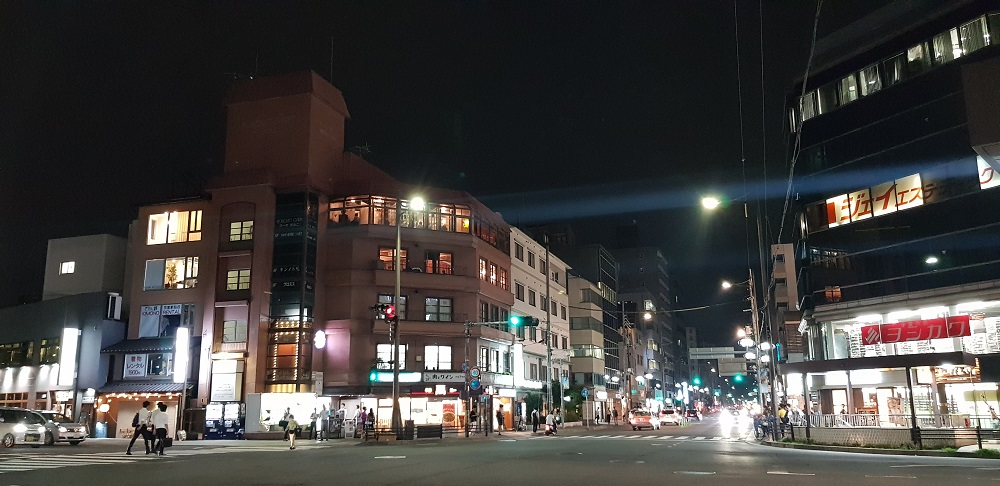 Walked past a stunning temple.
First day in Kyoto….. check!