It was New Year's Eve and time to move on. The next stop, Bogota, Colombia.  I called an Uber, and it only took 20 minutes to reach the International Airport.  It was the Uber driver's first ever drive.  He was a lovely older gentleman and I was happy to be his first Uber.
No online check-in is available with Interjet to Colombia, so I had to check in at the airport.  Still, it was like Gold Coast airport – quite small, so I was there 2 hours before departure.
Unfortunately I couldn't check in, because my stamp from Arrivals Immigration was too faint to read – not my fault! So I had to first go to the Immigration Office and get a new stamp.  Weird, I know.
So I went and got the stamp.  It was a good stretch to walk from one side of the airport to the other and back again.  Anyhow, I finally had my boarding pass.
It was freezing air con in the airport, so I sat outside for a bit.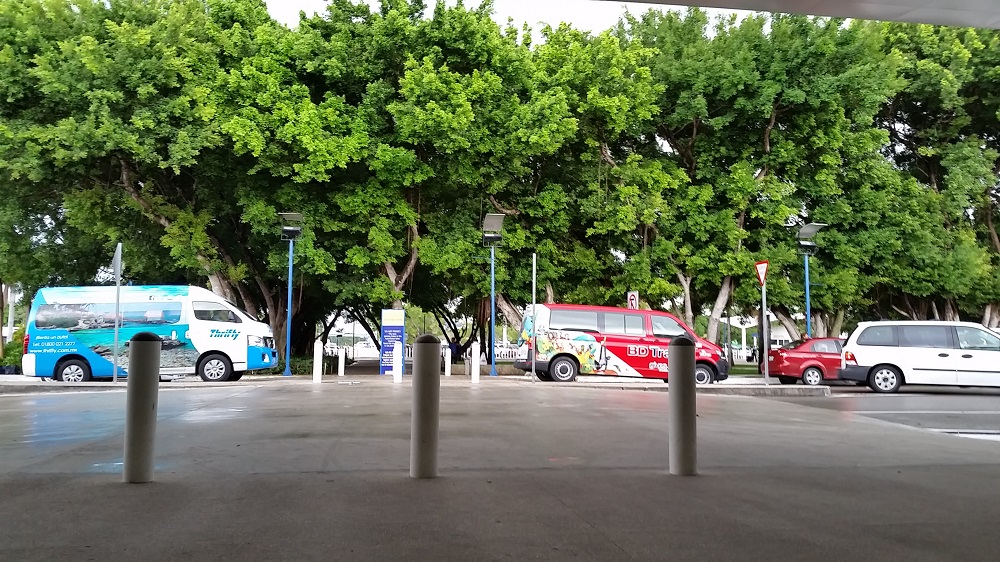 Going through security was super fast and friendly, and soon I was on the other side.
I hadn't had any coffee yet, so I opted for Starbucks.  It's the best of the worst, or is that the worst of the best?
Then I headed to the gate. Boarding was very fast.
Take off was smooth, and I settled in for the 3 hour flight south.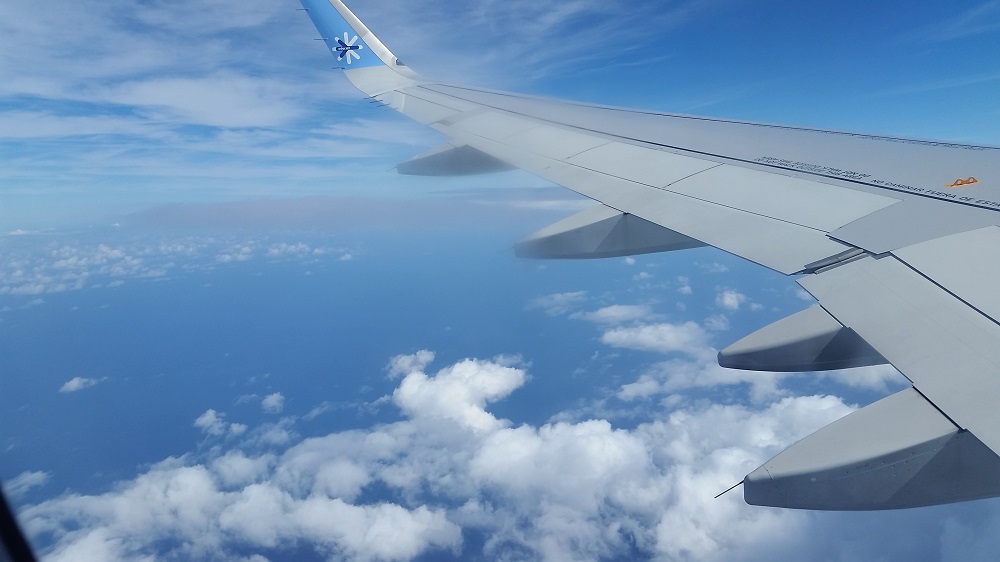 But it was not a settling flight.  The turbulence seemed to be non-stop, and my nerves were rattled.  I decided right there-and-then not to drink a big coffee or any caffeinated beverage just before a flight again.
It was the longest 3 hours of my life.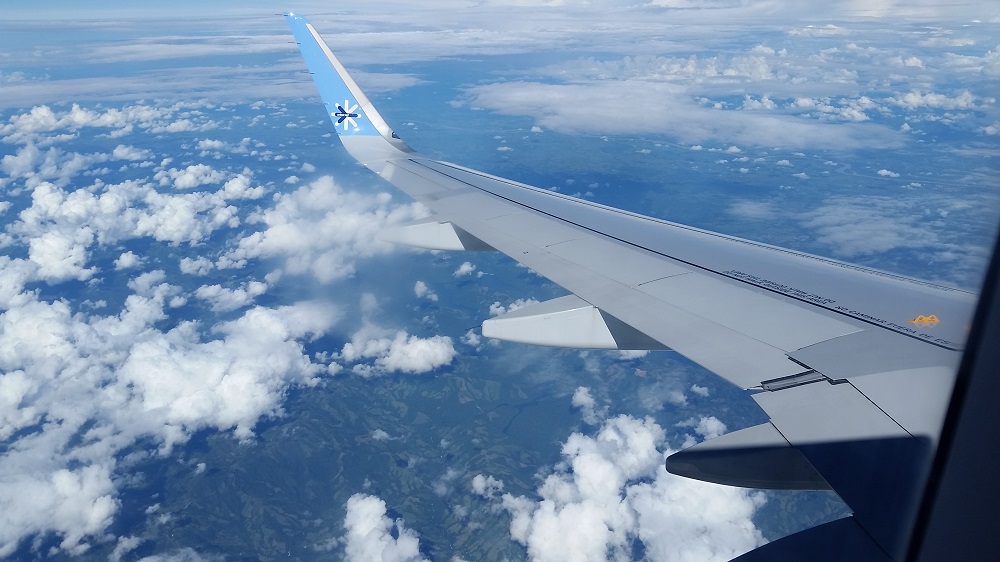 The landing in Bogota was quite unique – sun, rain, clouds, sun, clouds.  I guess this is what it is like landing on top of mountains.
I'd never been at 2600m about sea level before. I was looking forward to staying in one of the highest cities in the world.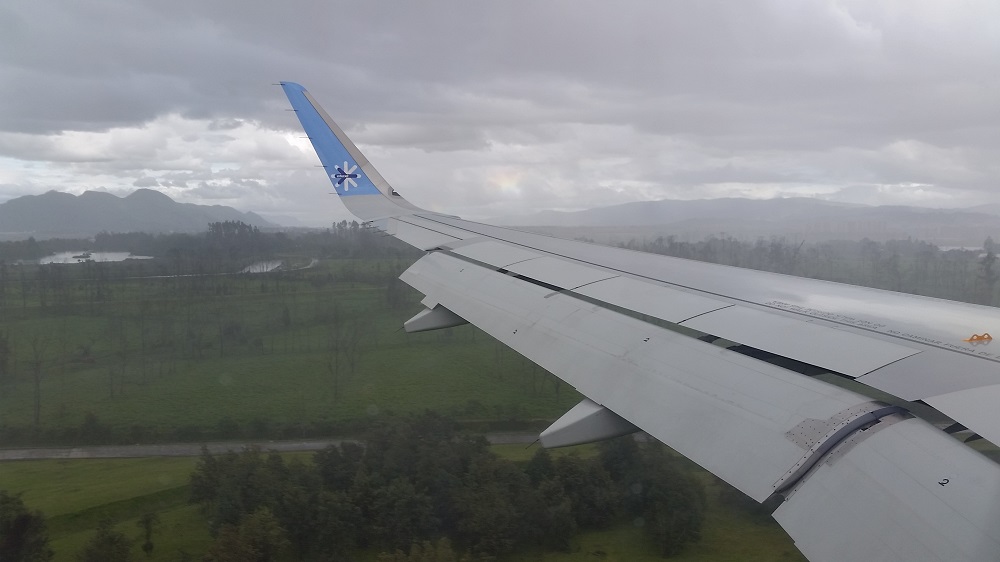 It seemed like a fairly quiet airport, or maybe it was just because it was New Year's Eve.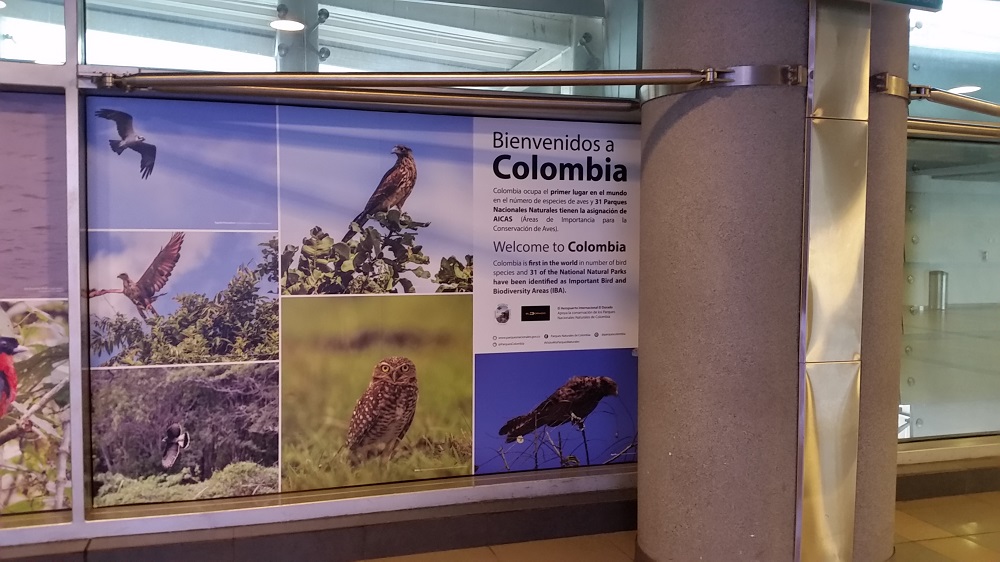 The locals line at Immigration was full, and the Foreigners line was empty – first time for me!  Usually the Foreigners line is the busiest.
It was nice getting through so fast.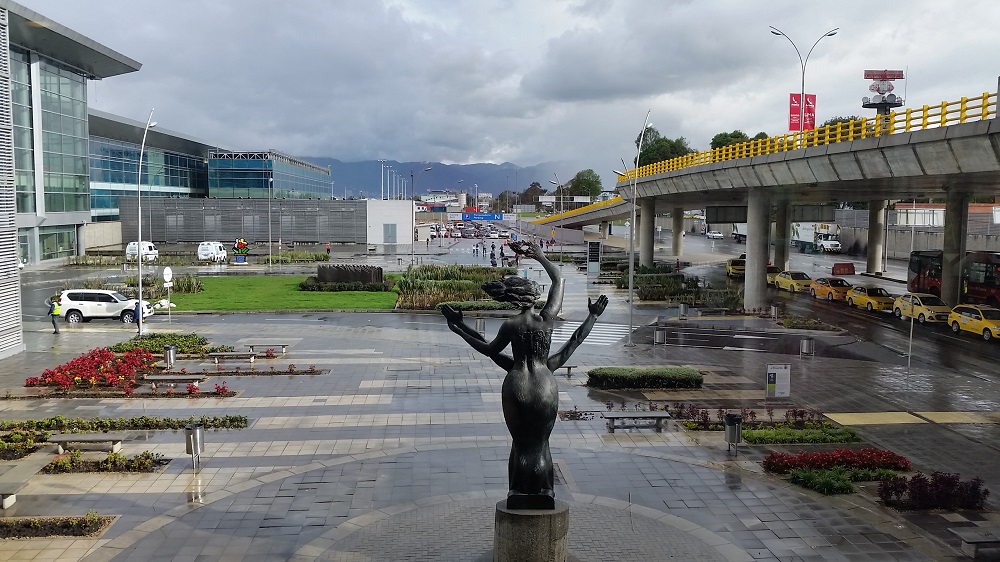 It was more busy in the Arrivals area.
This is where my Uber experience gets weird… Called an Uber, they accepted, but did not move.  After 10 minutes they cancelled.  Called an Uber again, same person accepted, but again after 10 minutes they cancelled.  Ordered an Uber a third time, and this time it was a different driver, and they actually showed up.
I know Uber is illegal in Colombia, like Mexico.  This is where the laws are only serving corporations and not the citizens of a country. Banning Uber does not make sense.  Governments and big business are so resistant to change sometimes and don't like to rock the status quo.
I continue to use Uber. I like the drivers, and I think the "sharing economy" is the way to go!
Anyhow… it was a fast drive into Bogota.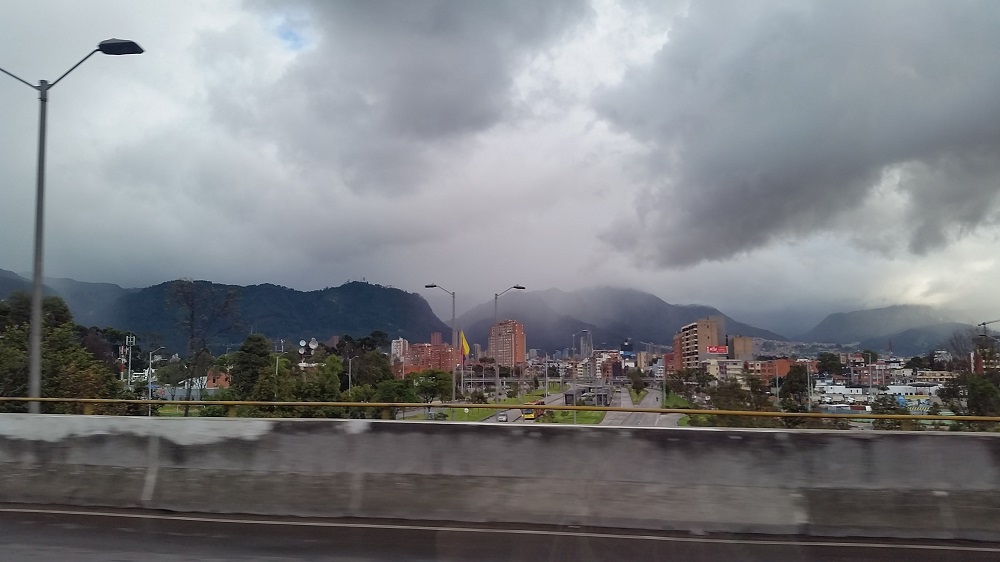 It was only 20 minutes to the Airbnb in Chapinero. Cool!
I picked up some groceries for dinner, and fell asleep.  All that turbulence wore me out.
Luckily I woke up as I heard people counting down for New Years.  I looked out my window and saw dancing lights on the biggest building downtown.
Then fireworks exploded from the roof…
Welcome to 2017.  I hope this is another awesome year…