It was time to go. Although I felt I could have spent at least a month exploring Kyoto, I had already planned to continue working in Taipei, Taiwan. I was also looking forward to visiting Taiwan as I had never been there before.
I had plenty of time to get some work done first, as the flight would only be approx 3hr and 15 mins.
I checked out of the hotel and headed to Starbucks.
It was easier to get the work done in Starbucks, rather than go back to the coworking space today. There were plenty of seats, so I found one in the back corner.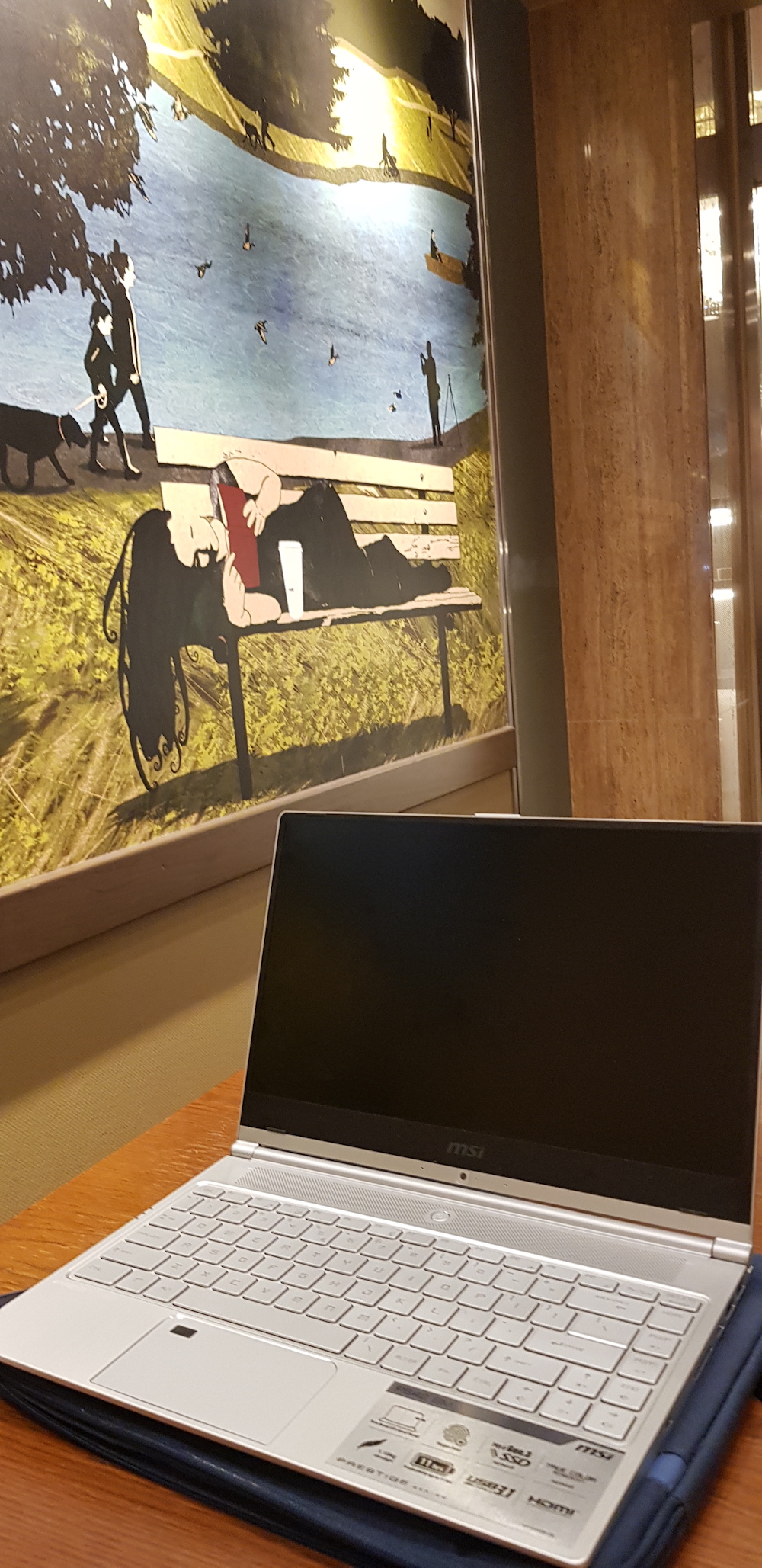 They have some strange art on the walls in some Starbucks. I like it.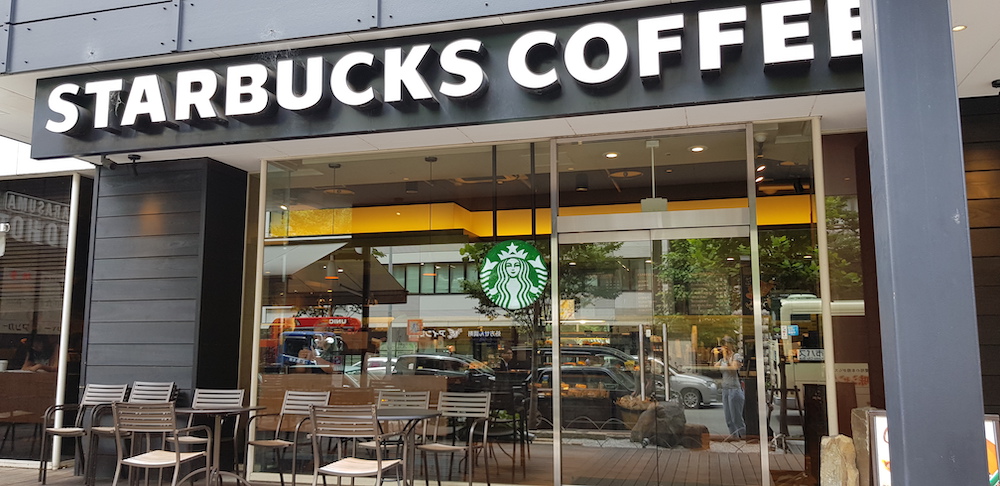 After I smashed out a heap of work, it was time to go to the train station. This is where my most embarrassing transit experience begins. I will explain shortly. The train was only a few minutes from Starbucks.
I headed through the Kotochika Oike Shopping Centre, to the Karasuma Oike Station.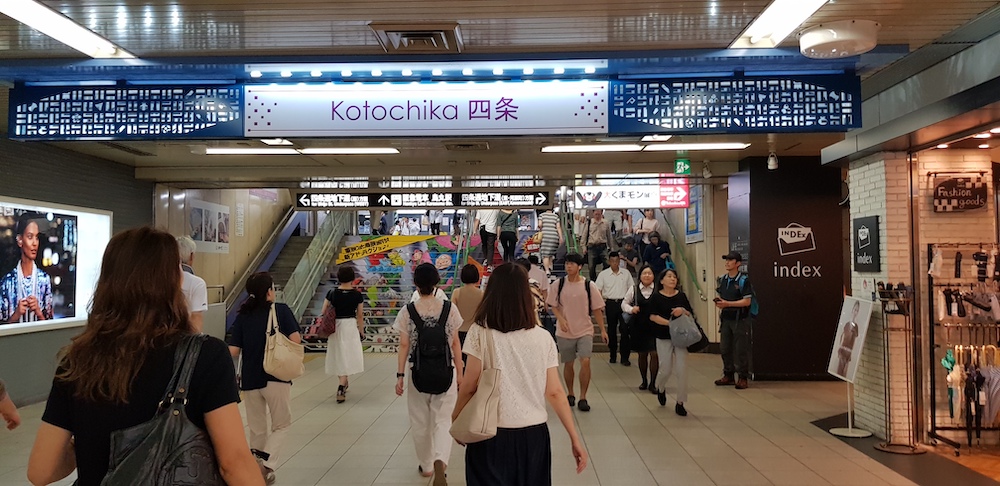 Buying a ticket was a little confusing, so I had to ask the staff which ticket to buy. I thought I had to go to Osaka International Airport.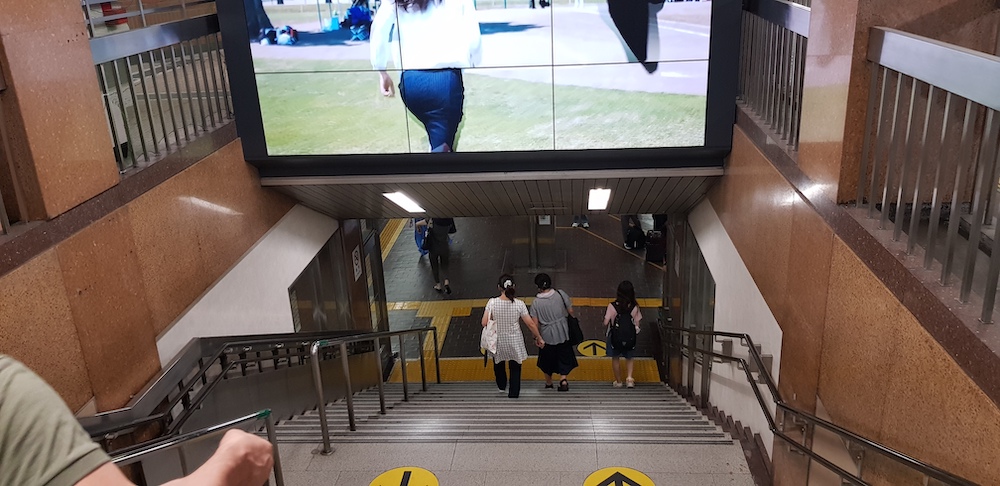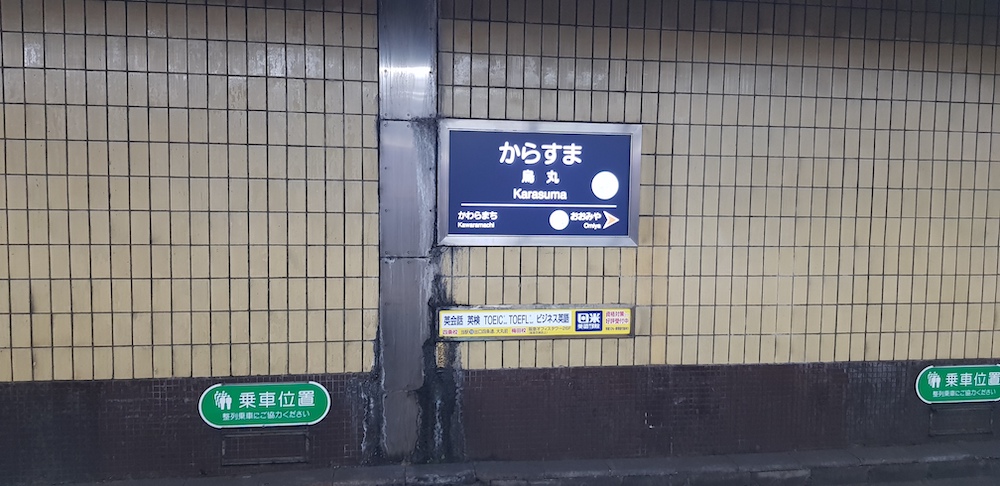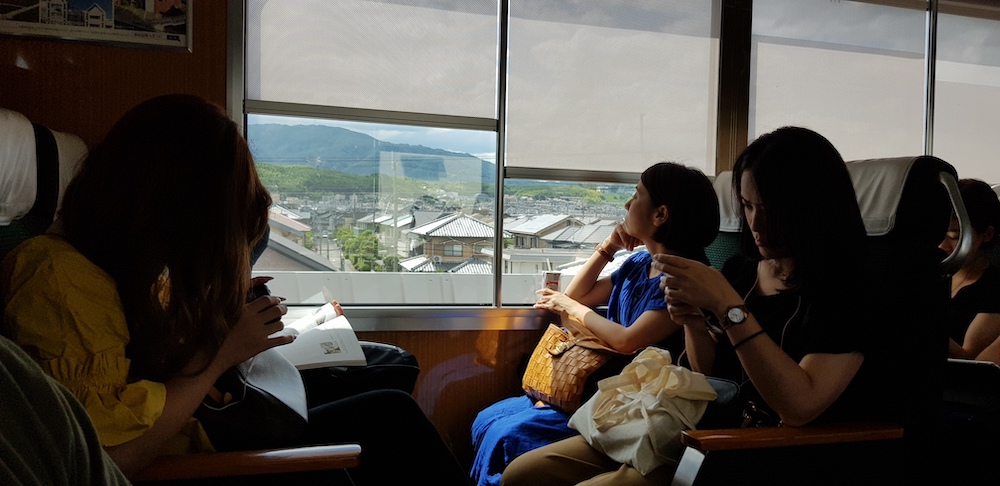 It was explained to me, that I would need to change trains on the way.
Changing trains seems straight-forward enough.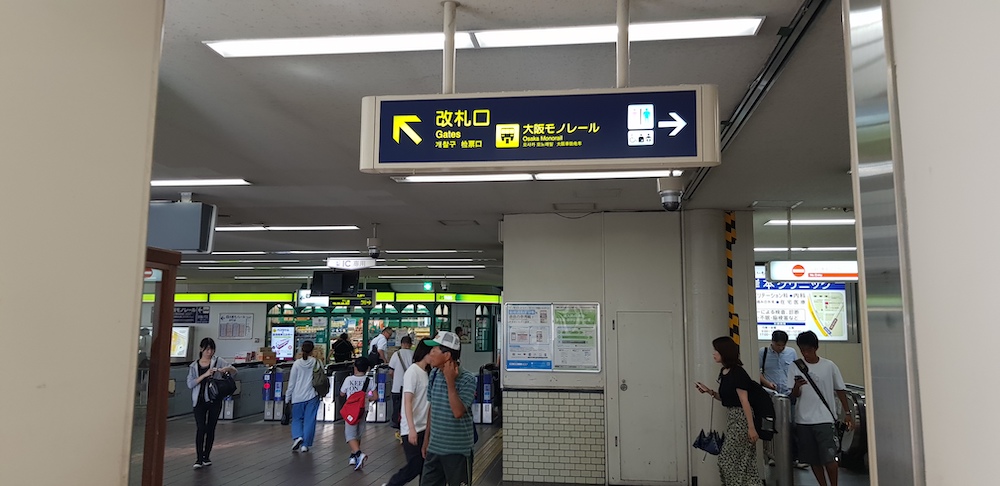 Everything was pretty clearly signposted.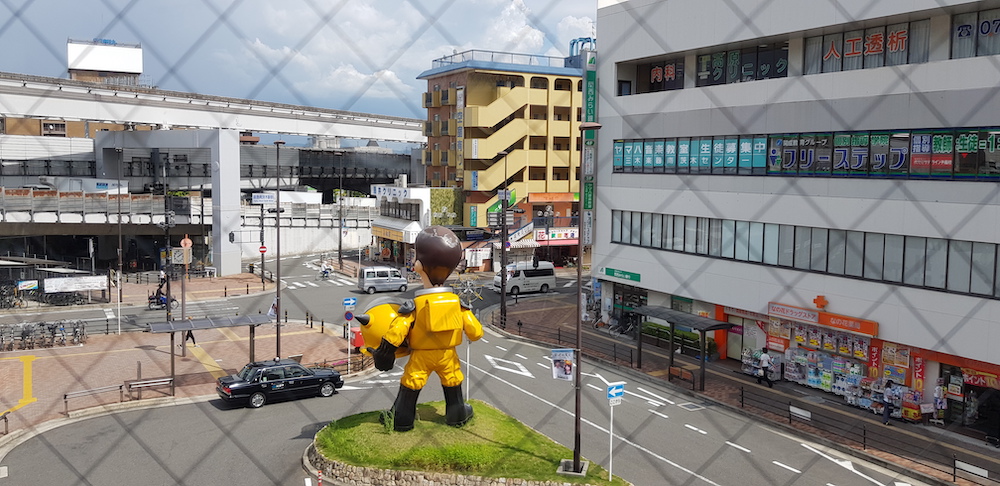 I found the next train.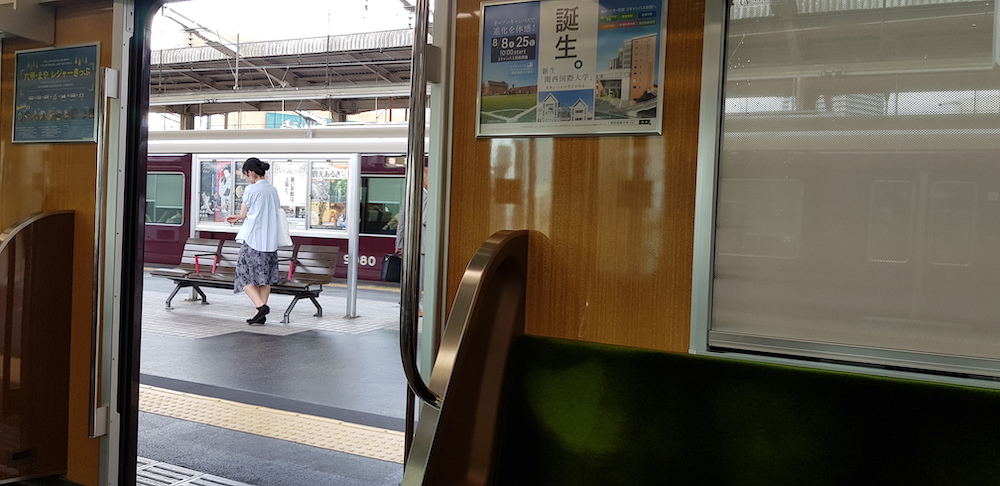 I then needed to get the Osaka Monorail direct to the airport, which meant buying another ticket.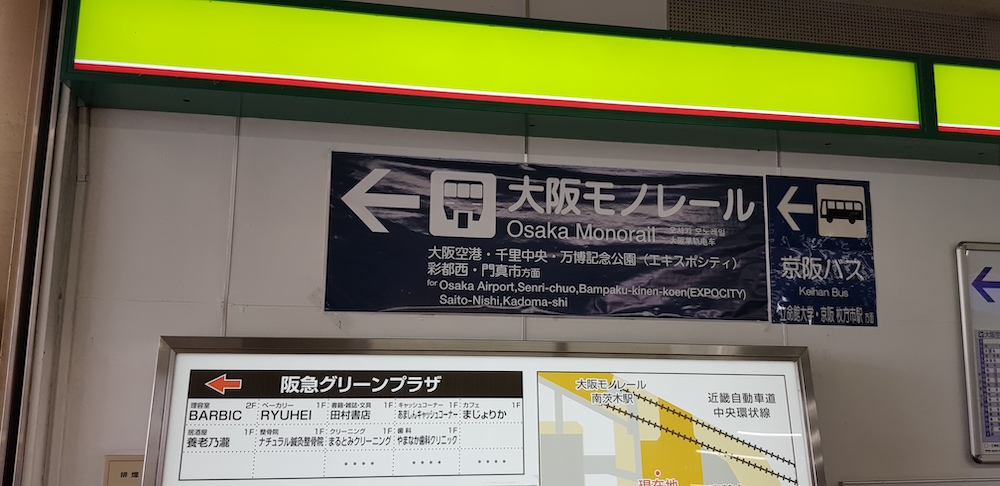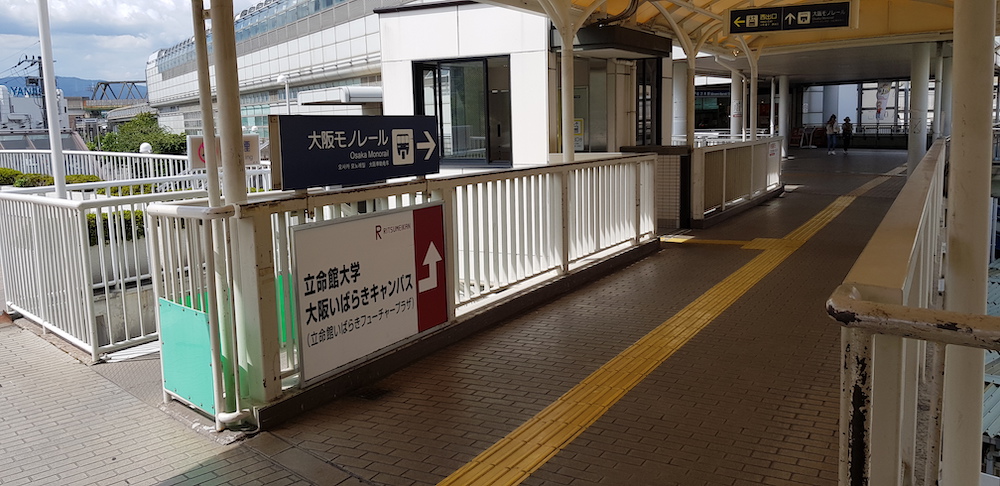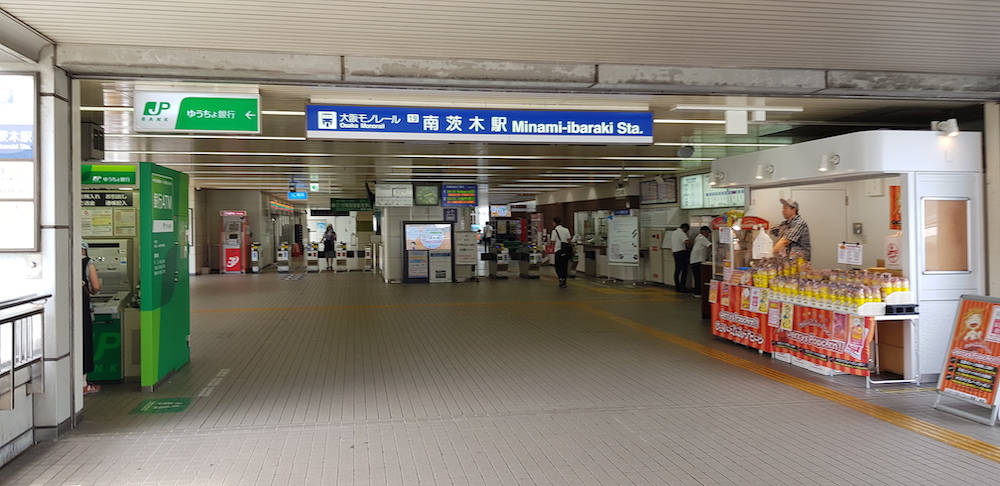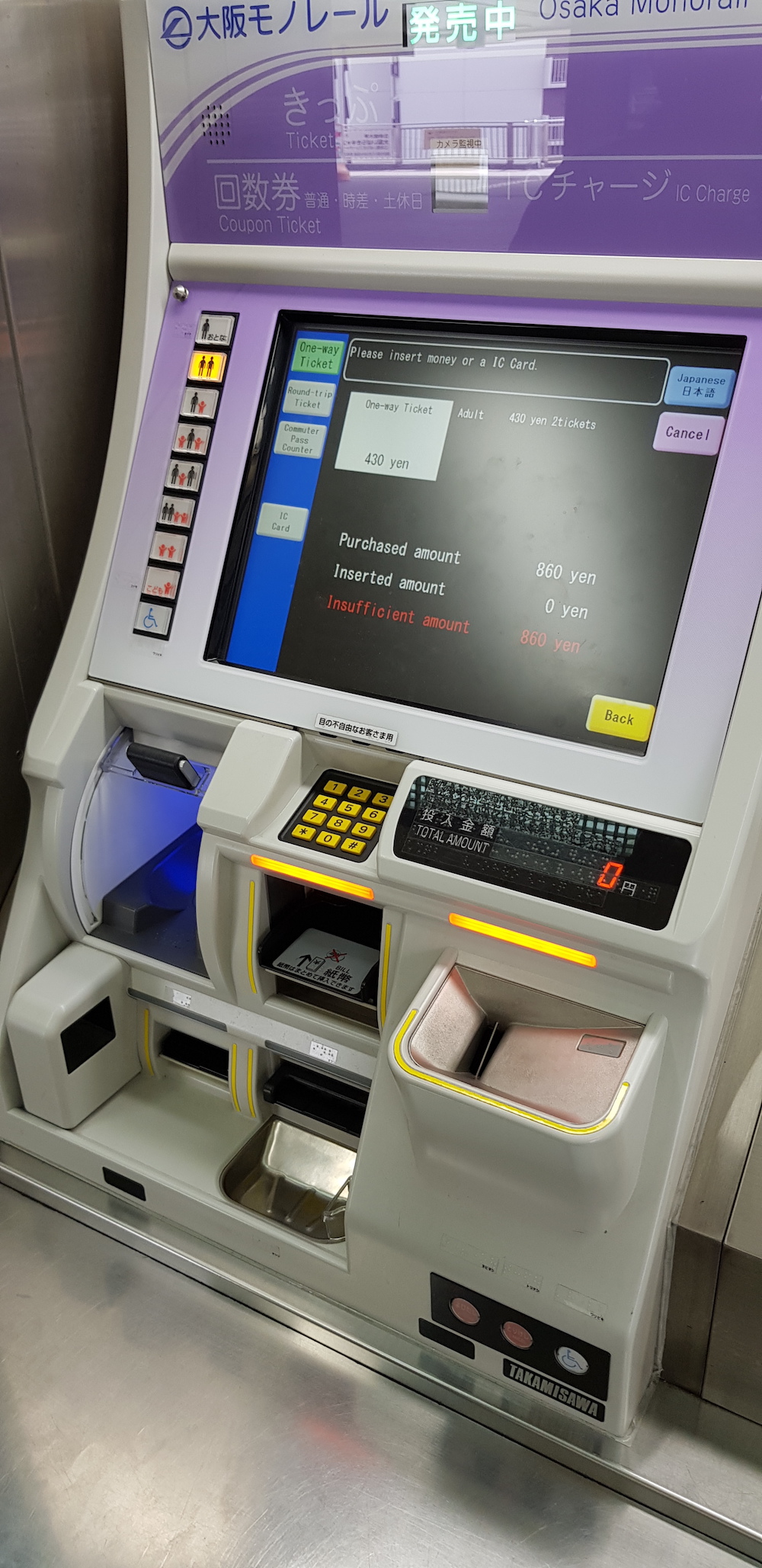 So far, the trip seemed affordable.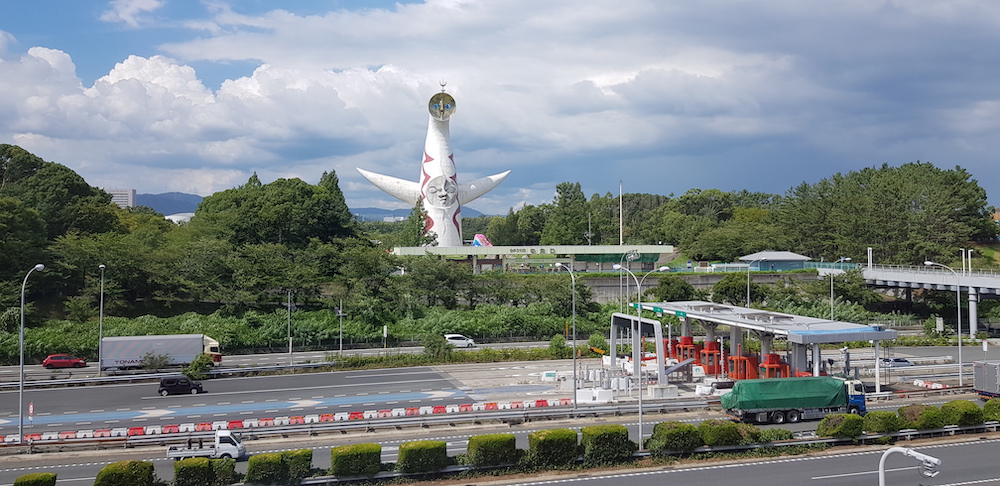 I was feeling pretty good, that I had plenty of time to catch my flight. And it was a nice today to enjoy the view of Osaka.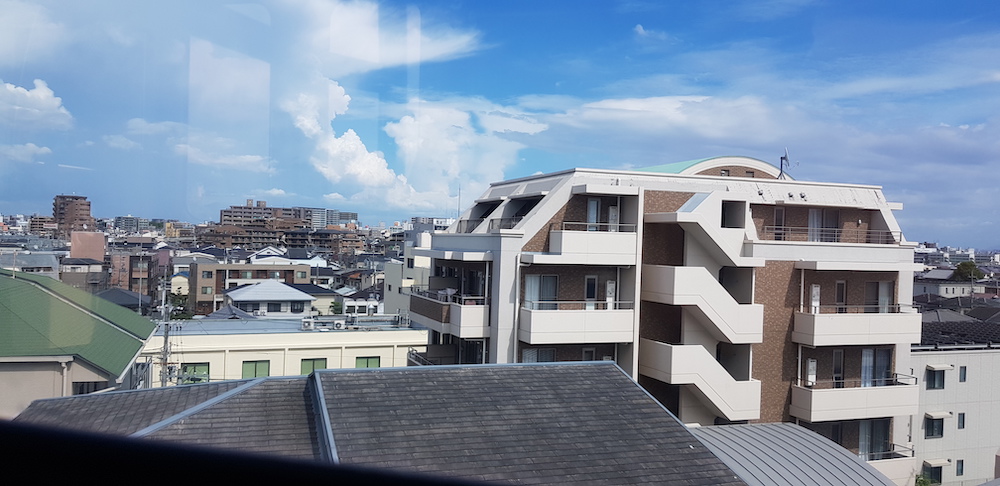 I was glad to still be traveling with carry-on-only.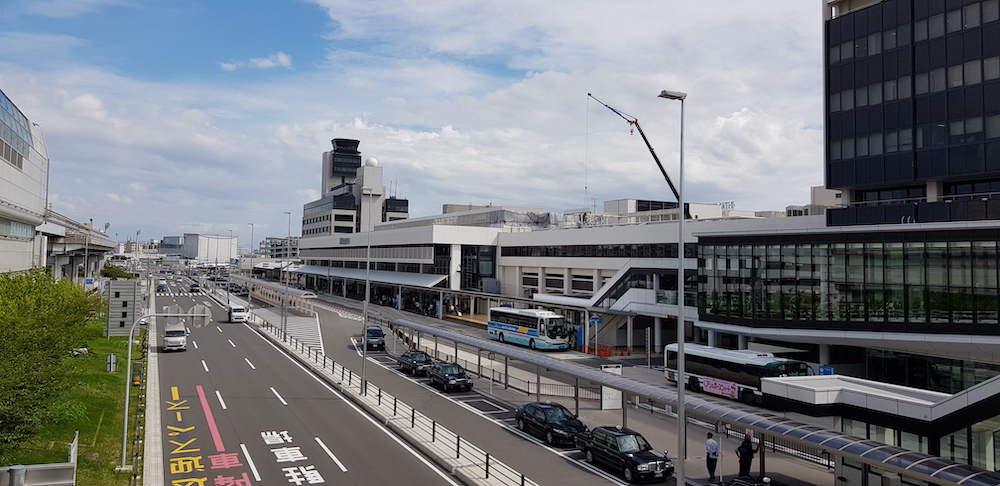 This is where the story gets interesting.
Upon arrival at Osaka Airport, I checked the departures board at the airport entrance, and realised something…
There were NO Jetstar flights scheduled to leave that airport – – – at – – – all. Yikes.
I immediately knew I was at the wrong airport.
I double checked my ticket, and saw the airport I was supposed to be at, was on the other side of Osaka, called KIX.
Holly crikey molly.
Trying not to panic, within minutes I saw a transfer bus, that goes to the other airport. I immediately bought a ticket, queued up, and realised my time buffer was now gone, and I was on a nearly impossible journey to make my flight on time.
The bus left late, and I tried to stay calm. Then, there was the peak hour traffic.
I tried to distract myself by taking photos, and resigning myself to the possibility that I might have unforeseen costs in staying in Osaka and catching another flight.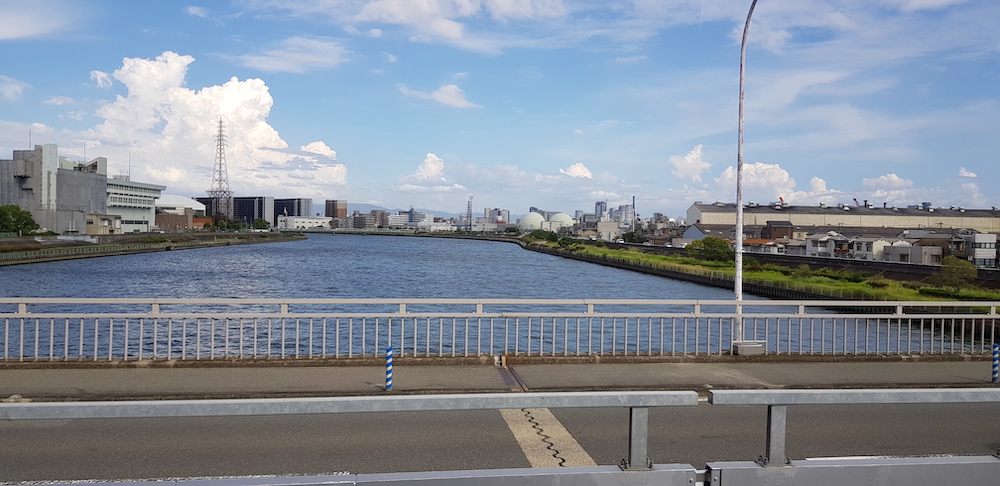 It was a 180 view of Osaka, and a good day for photos. The traffic finally opened up and we started moving.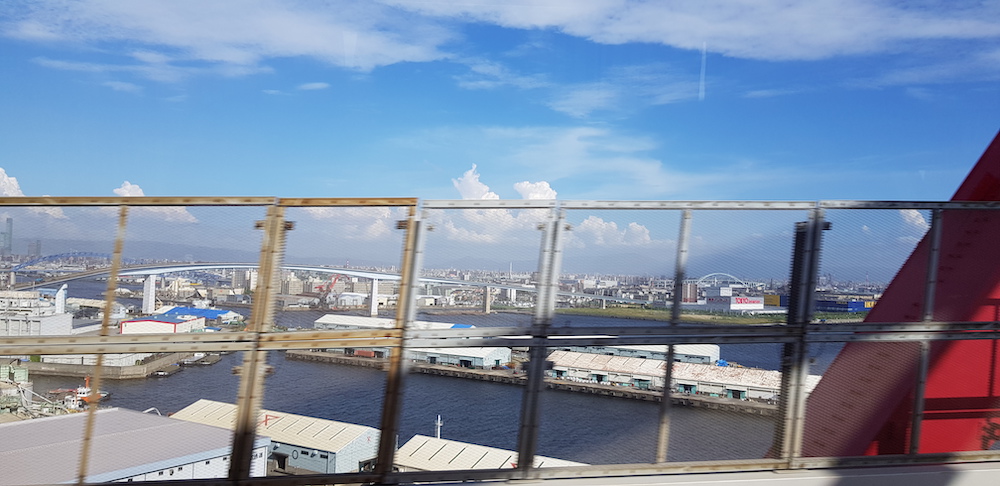 I also practiced my visualisation technique of catching the flight.
It was a comfortable bus ride.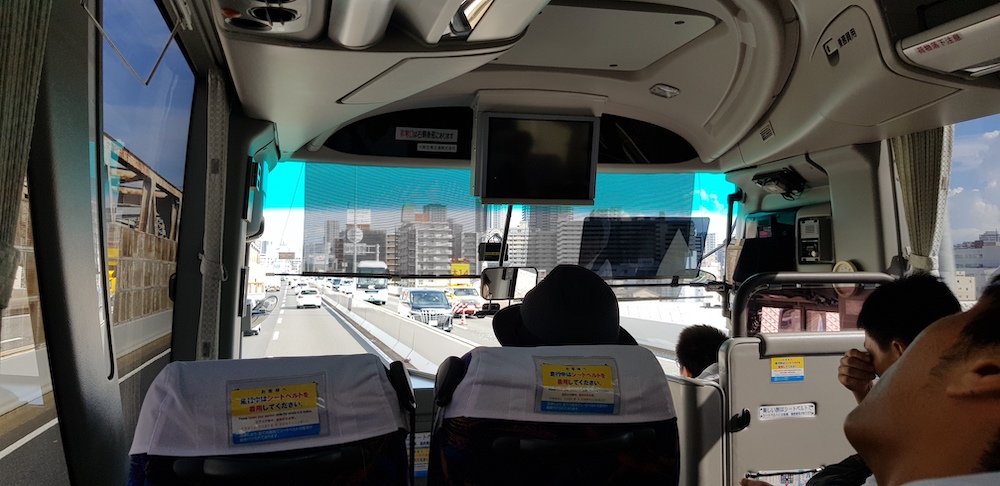 We were finally on the last bridge, going across to the airport in the middle of the ocean, that was home to the KIX airport.
I was watching the clock, with 10 minutes left to check in before it closed.
I was ready to run.
The bus pulled up, and I ran. I saw the departure board, saw the check in desks area, and kept moving as fast as I could.
The check in area was empty, with just 2 staff remaining. I got to the counter, and she said, you are lucky, the check in closes in 3 minutes.
Phew. Made it.
I didn't have much time to get through security and immigration, so I kept moving quickly.
I had to take another train to the gate as well.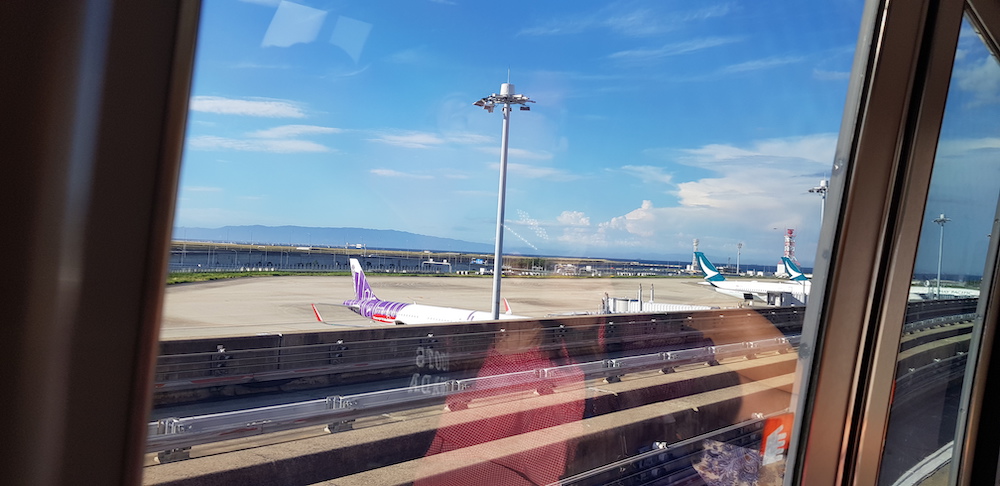 Soon I was at the gate, and boarding started.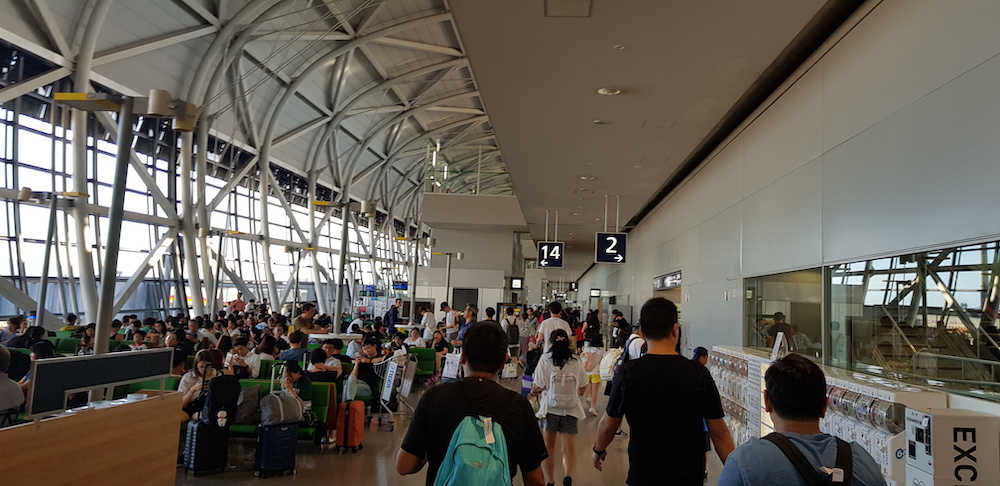 I finally exhaled when I saw in my seat.
I felt extremely lucky, as we took off.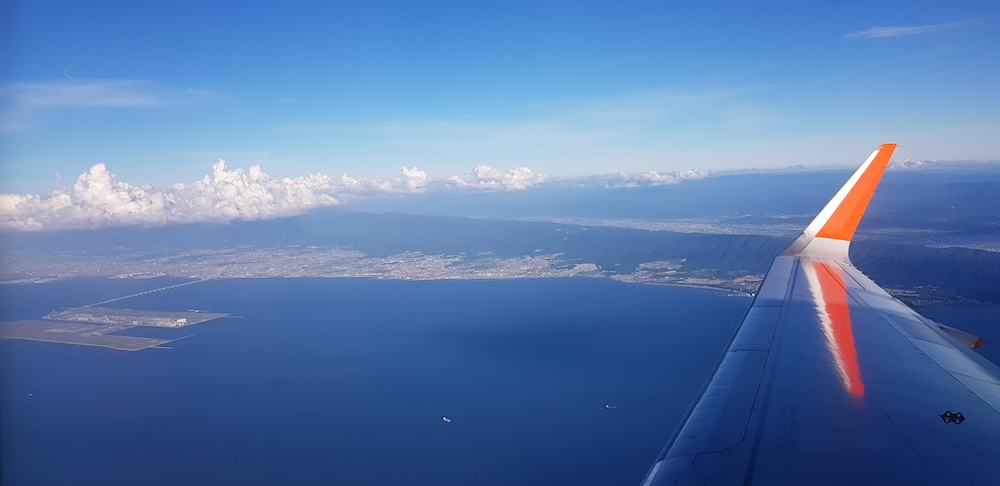 It was about 3 hours flight. It was pretty smooth, and soon I could see the lights of Taiwan.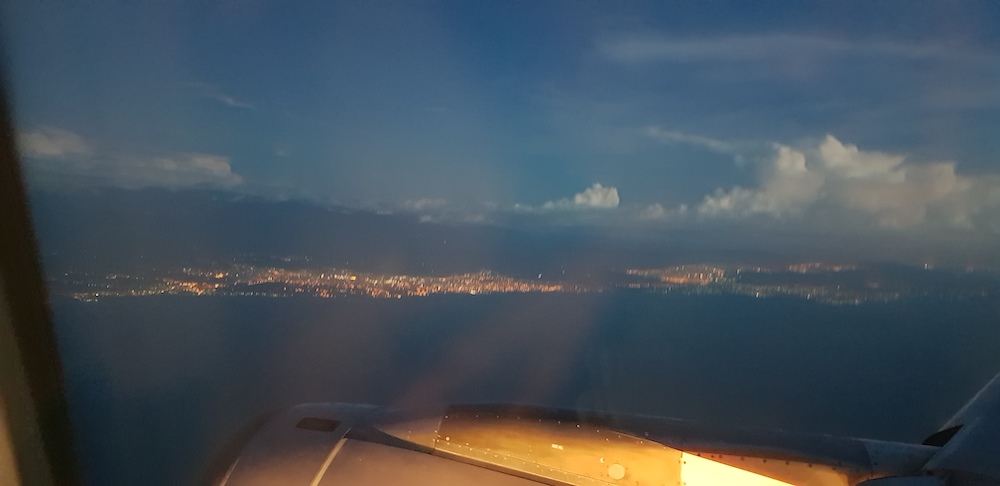 The weather was a bit rainy.
Soon we were on the ground.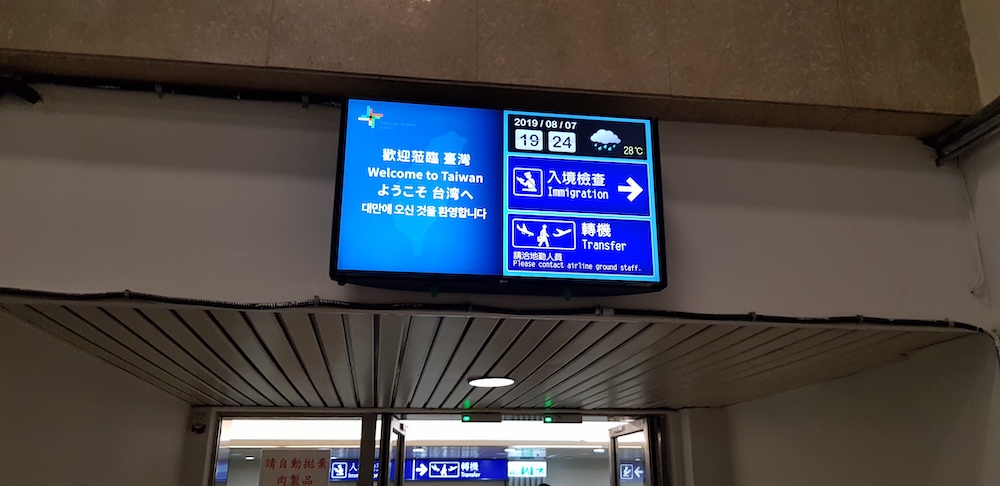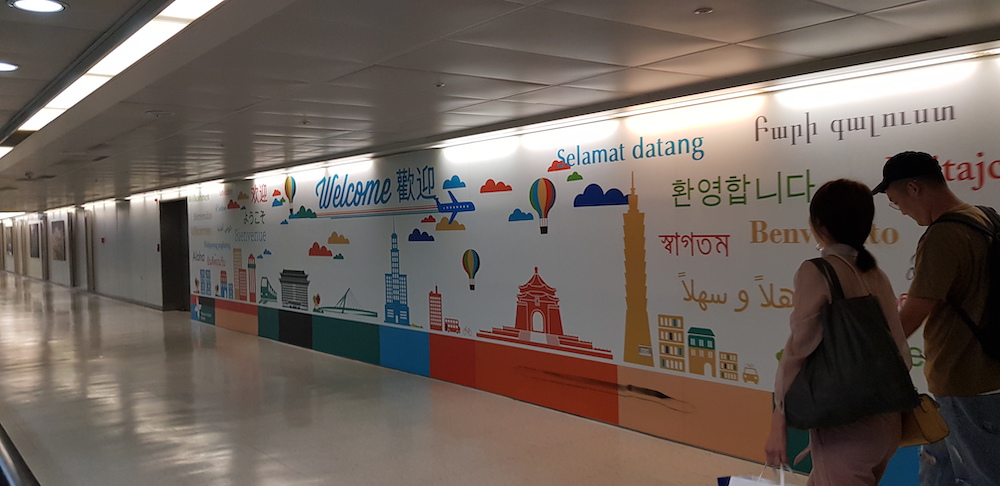 Without eating lunch, I was very hungry. But first, I decided to buy a local SIM card.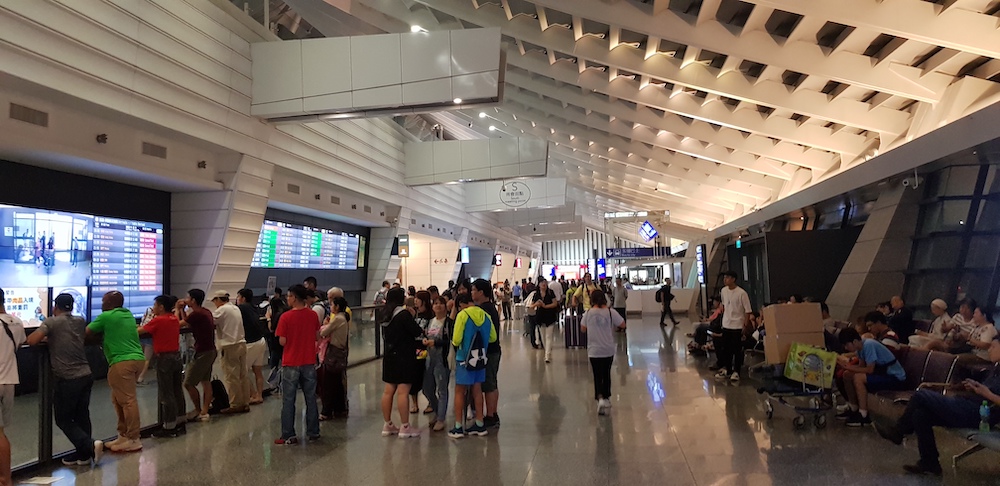 It was very affordable to get a SIM card. A lot cheaper than roaming costs.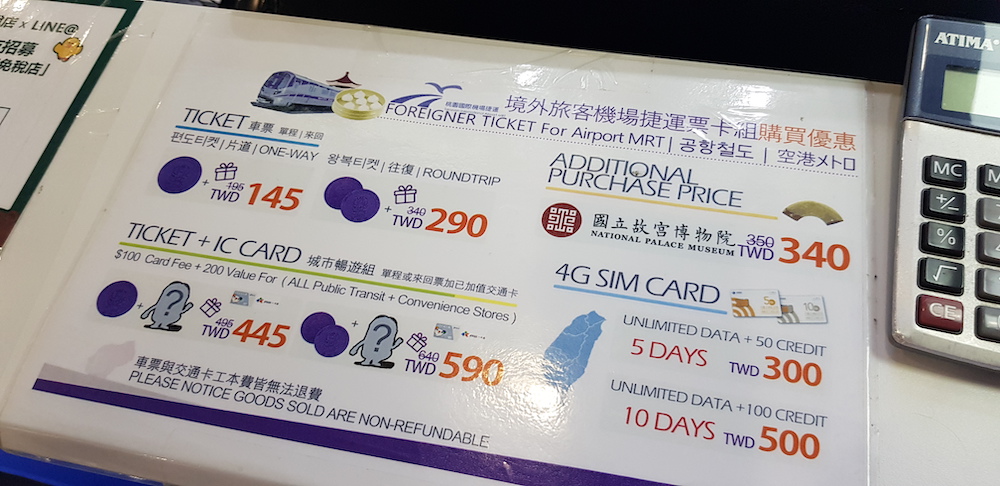 There was a cafe in the airport, and I normally don't eat in the airport, but I made an exception in this case. And I was craving European food.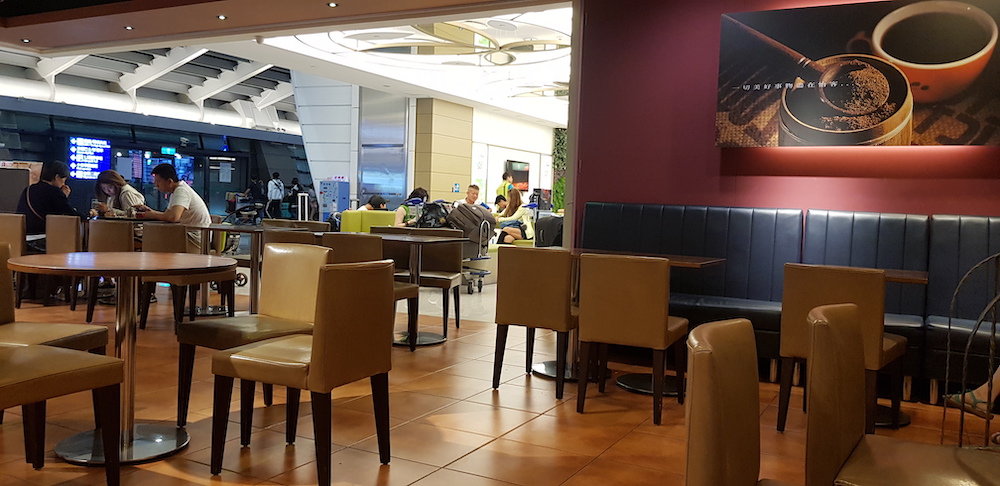 I very rarely eat pasta any more, but I decided to get the lasagne. It was a small portion, and surprisingly good.
After dinner, I headed to catch the express skytrain into the centre of Taipei.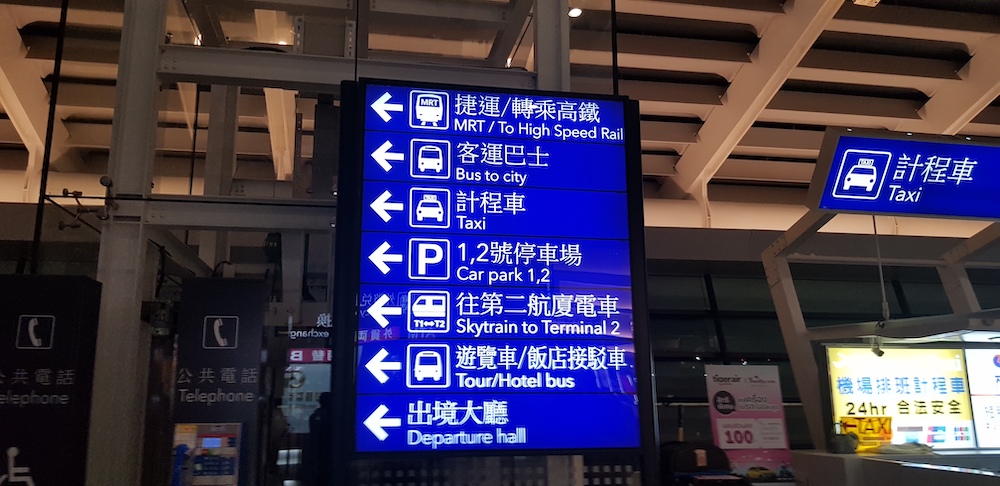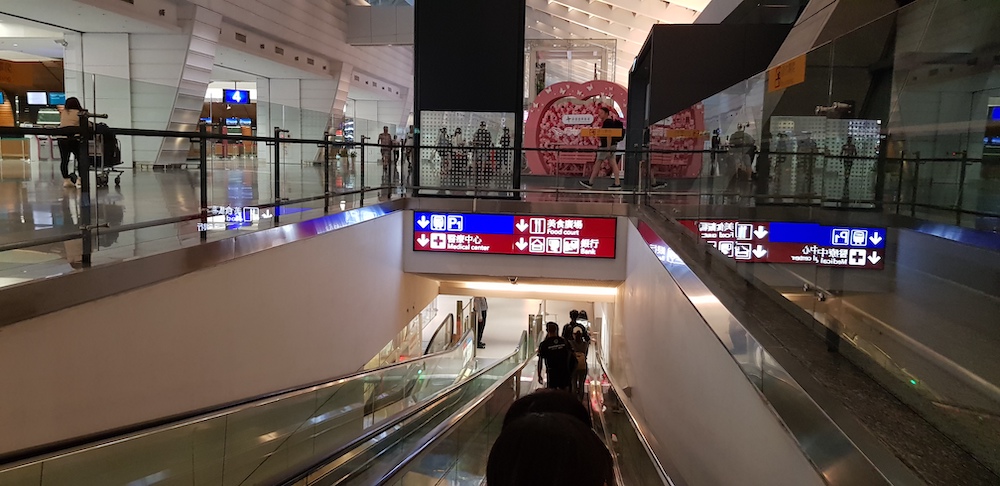 Getting a ticket was simple and straight forward.
I even bought one for my return journey. It was a bit odd receiving a casino chip as my ticket.
The trains were leaving quite frequently, so I didn't wait long.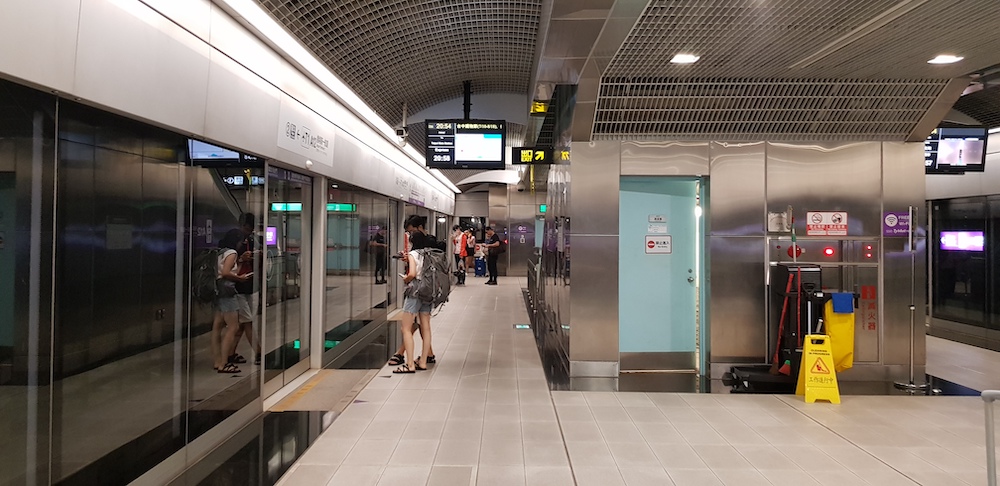 It was a short 35 minute ride to the main central station in Taipei.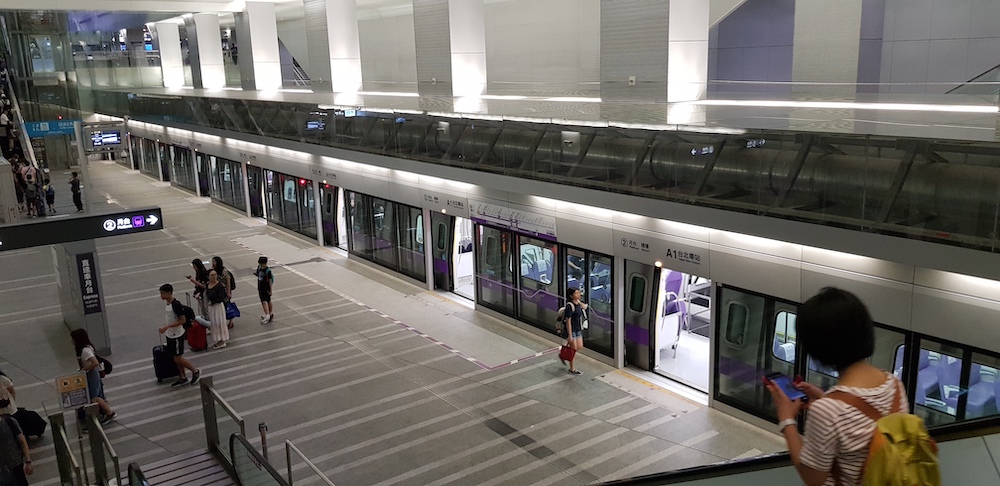 I knew I could catch another train to get next to my hotel, but I was exhausted and it was raining, so I ordered an Uber.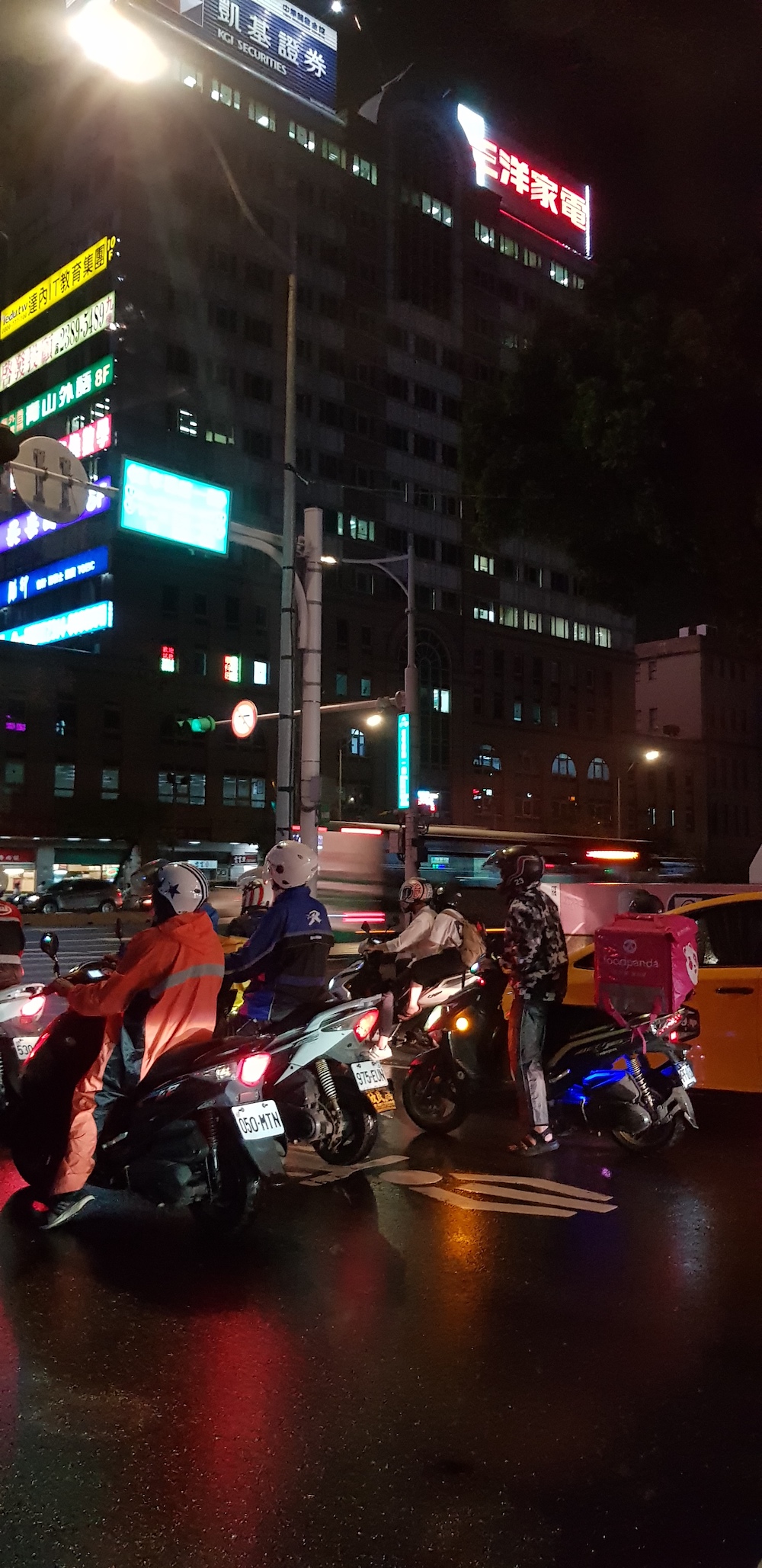 I made it to the hotel in about 10 minutes. Finally. What a day.
Lesson learned – make sure in advance that you are going to the correct airport…. as a city may have more than one airport.