A cloudy morning in Singapore. At least it didn't rain on me. I was keen to have some breakfast so I headed out. It was very quiet.
I found a place called Butler Koffee. I was there when they opened. Most cafes in Asia open later than in Australia. Usually 8am.
I was trying to find something "not bread" on the menu. The only thing they had was granola. Luckily, it was the best granola I've ever had.
I wish I could say the same thing for the coffee. The flavour was NOT good.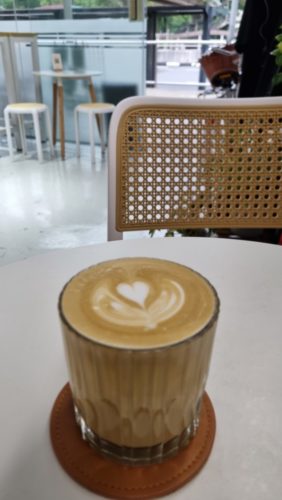 I had some time before I had to go back to the airport. So I went for a short walk down to the river.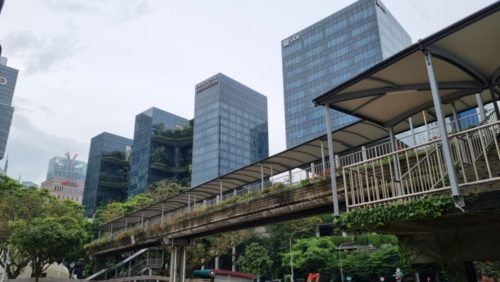 Then it was time to order the Grab and go.
It was a fast trip to the airport, and the Grab was good and cost SIN$20.80.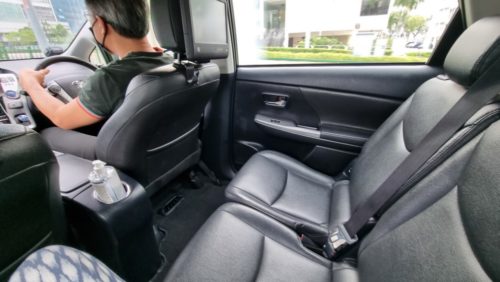 It was super-fast to check in, and get through immigration.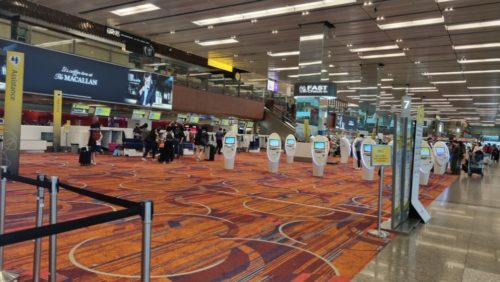 I thought it might be a bit bumpy given how wet it was outside.
We took off on time and the flight to Phuket was really quick. It wasn't bumpy at all. Soon we were landing and the weather looked beautiful.
I know that I had been here before in 2016, but I couldn't really remember it.
I did notice some differences…. like a smiling, weird vacuum cleaner that I walked around. I guess the future has arrived.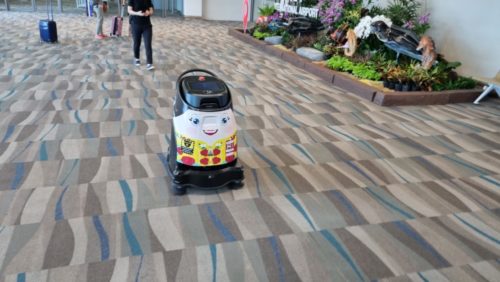 Immigration was a little slow, and I noticed nearly everyone around me was speaking Russian. I grabbed the first SIM card stand I saw. Was THB699 (about AUD$30) for a month with unlimited data. Then I headed outside to find my ride. I found a really good deal on Klook to get a transfer straight to Kata Beach for AUD$30.75. I knew there was a new bus that will go for about 100THB, but it also takes double time and I was keen to start my holiday.
Outside Phuket Airport is organised chaos: you find your name on a piece of paper, then someone comes over to you, and then they sit you down while they go to find your driver. I waited about 30 minutes.
And then I had a whole van to myself. Eeek.
There was some interesting rules and signage in the transfer van.
It took about an hour to get to the Kataview Guesthouse. Reception was not particularly friendly, but check in was fast, and I was shown to my room by a small child. I was a little surprised to be on the top floor, up 10 or so flights of stairs. Talk about testing my fitness level.
The room was nice enough, and I was looking to the week ahead.
I really liked the balcony.