It was time to leave Hanoi, and head south. But first, coffee.
Dream Beans Coffee
Returning to my new favourite coffee spot in Hanoi, after enjoying my flat white, I had a closer look at the coffee-education on the walls.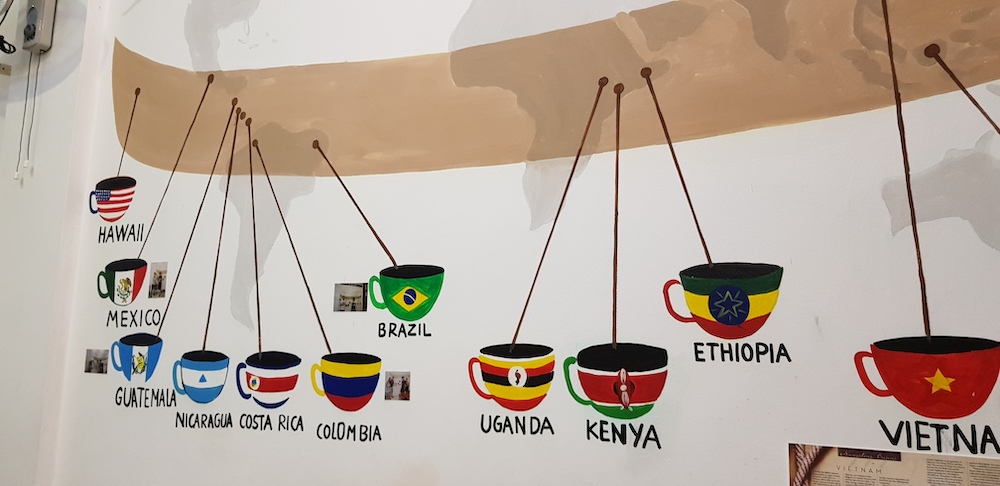 Then it was time to check out of Hanvet Hotel.
Not the best view in the city, but great value for the low price.
And some nice touches.
The hotel arranged a driver for the same price as when I arrived.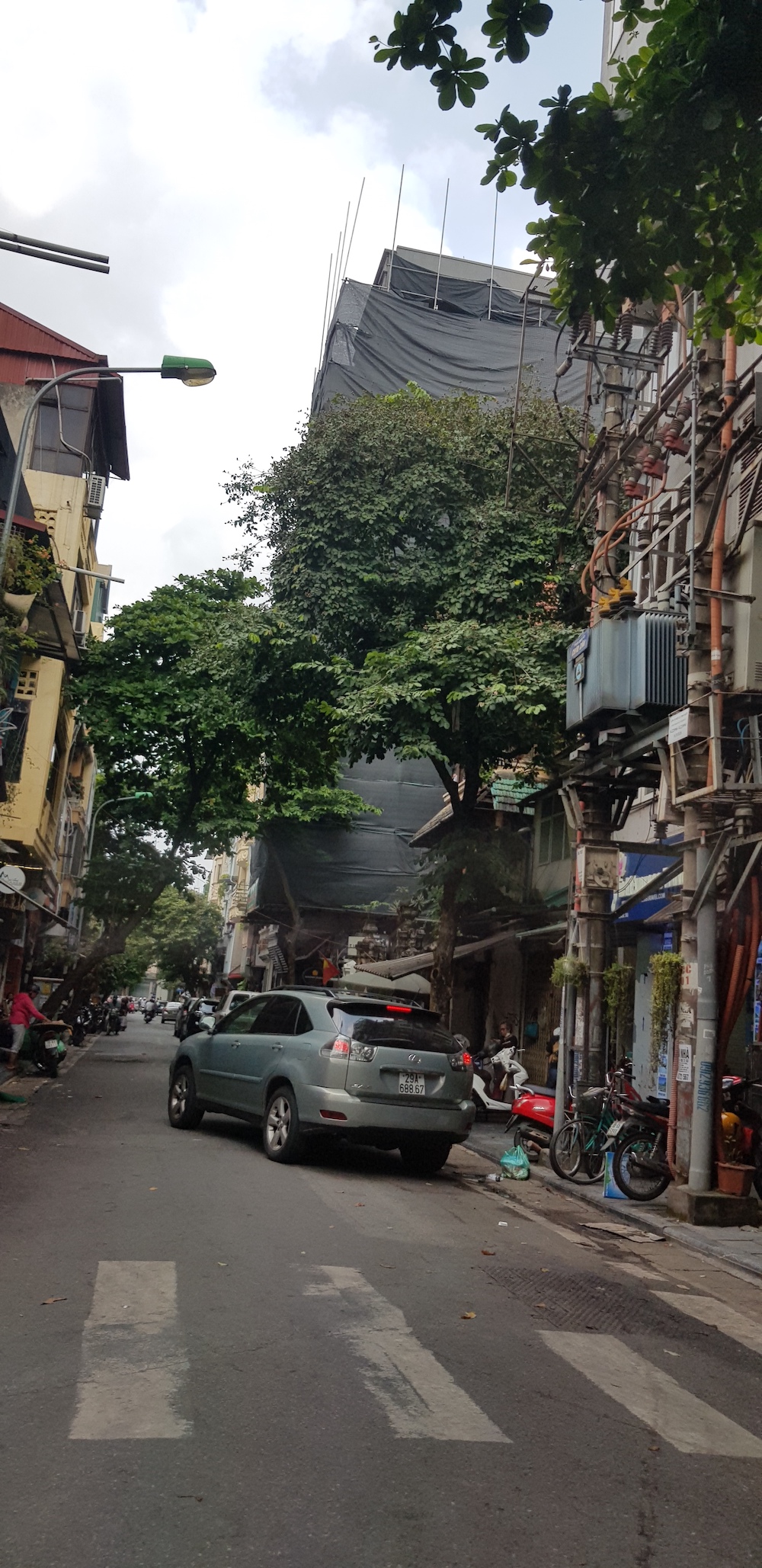 The hotel manager was kind enough to walk me to the transfer and say goodbye.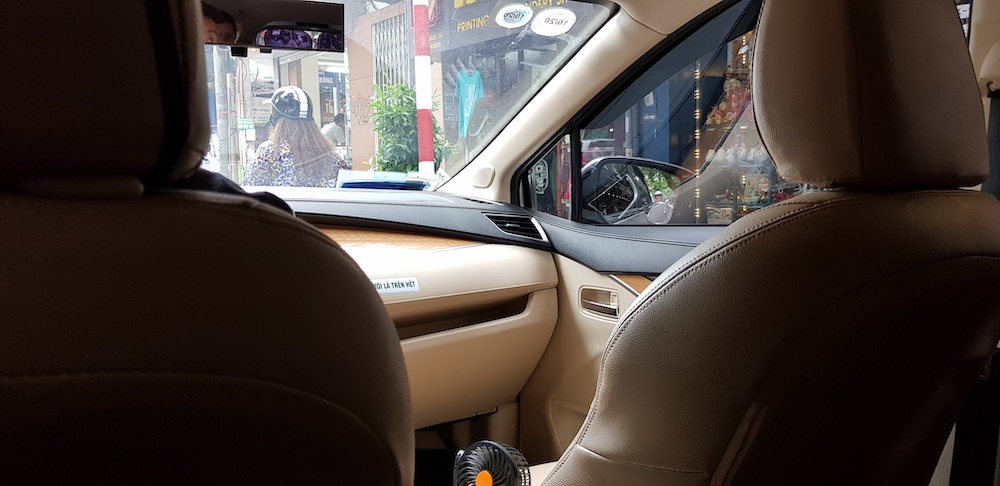 And we were off. I snapped a few final pics as I was leaving the city.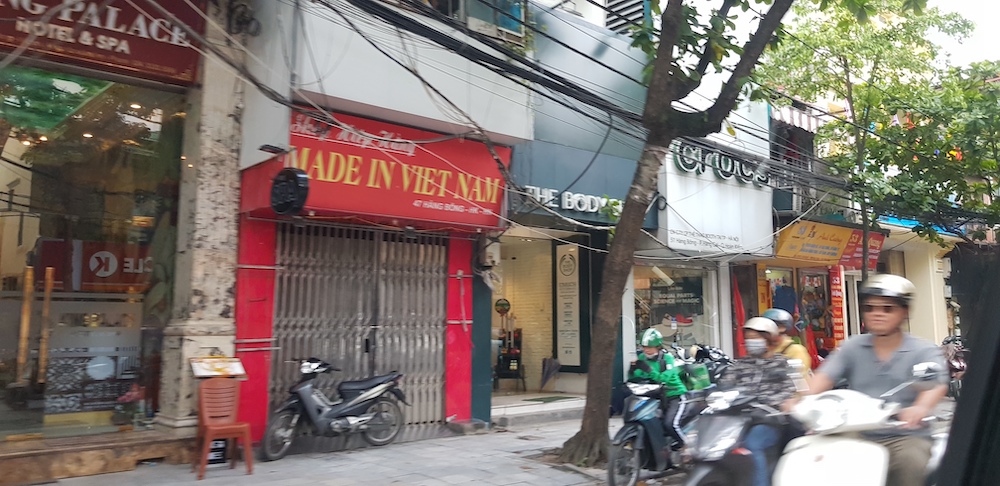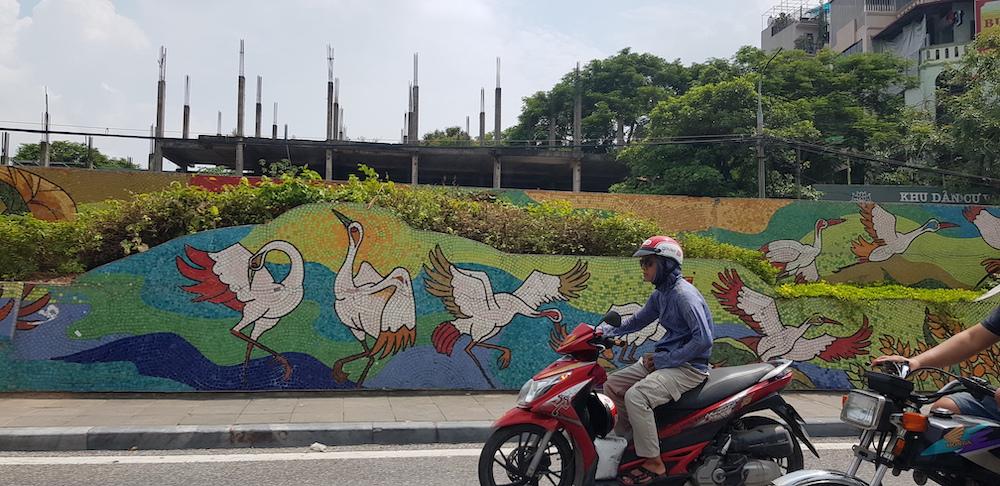 It was about 45 minutes drive to the airport.
Noi Bai International Airport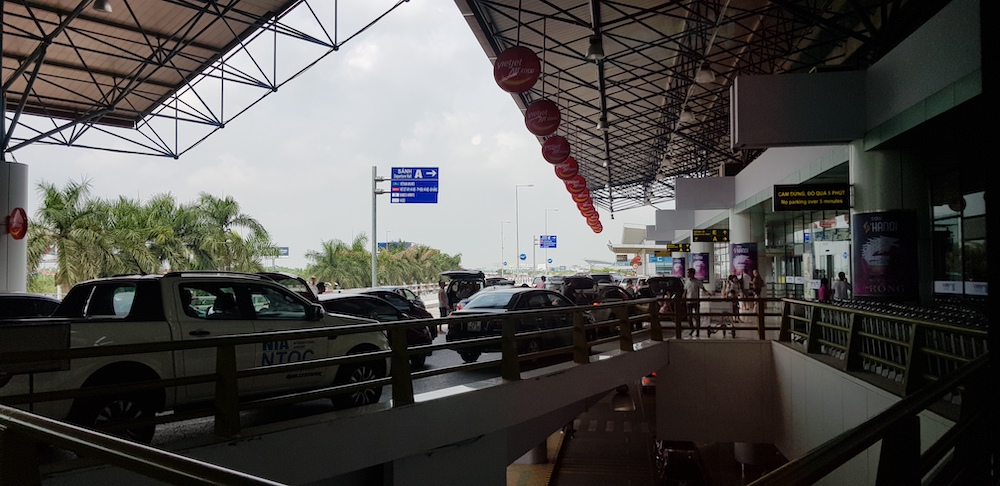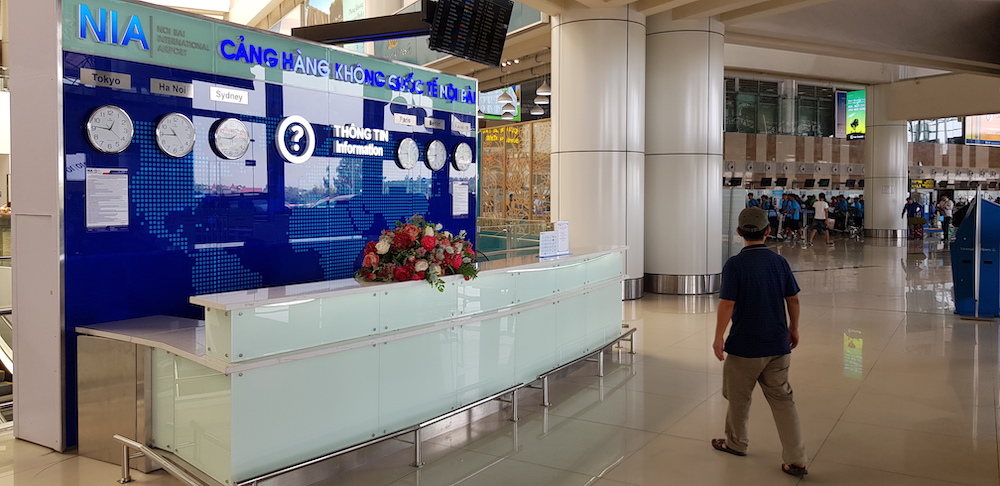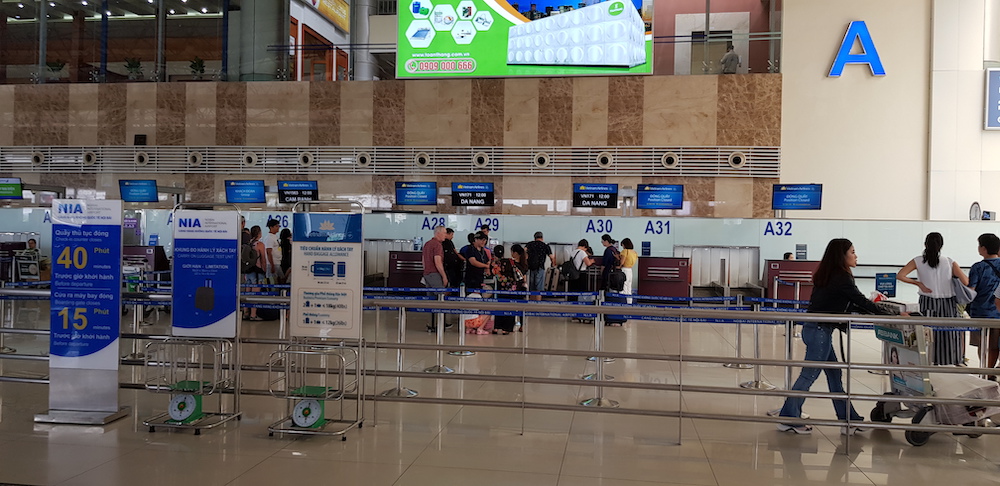 Unfortunately Vietnam Airlines had stuffed up, changed planes, and I lost the seat I had reserved. They said they were sorry, but wouldn't refund me the seat reservation fee which I thought was disappointing.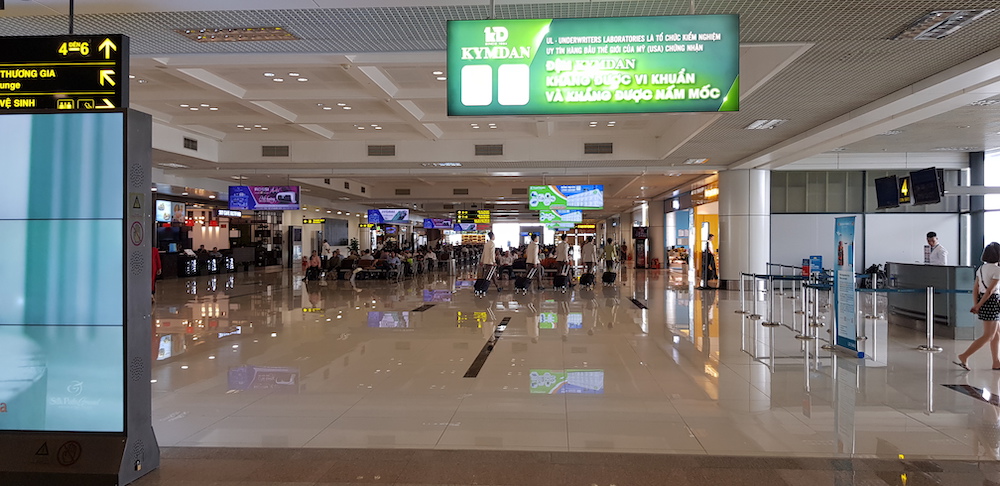 It was quite fast to get through immigration and security.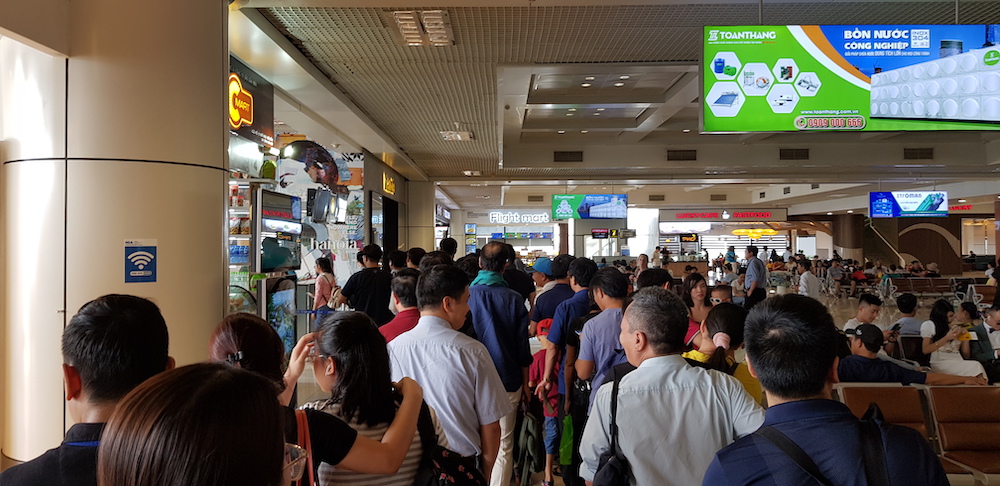 Soon I was boarding.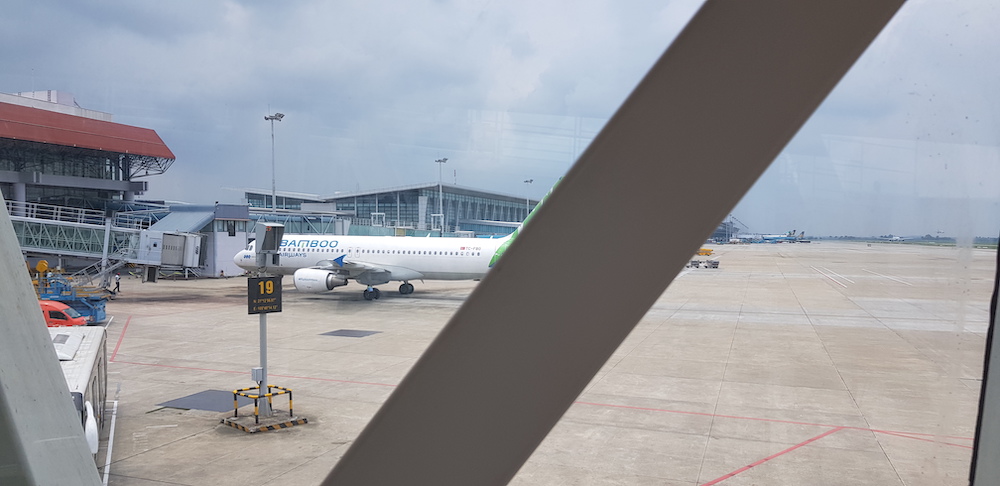 It was time to take off.
I did pay extra to fly Vietnam Airlines, but I'm not sure I would do that again.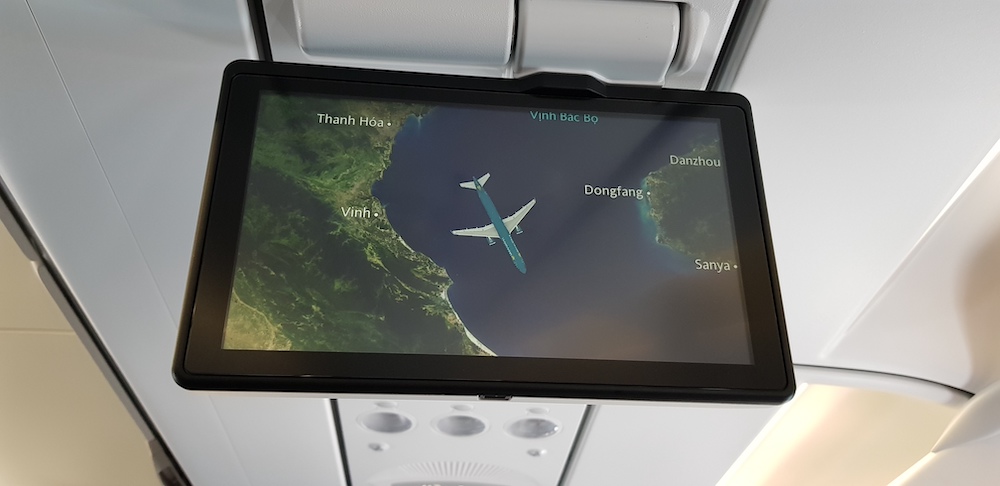 The flight was mostly smooth.
After 1hr, 20 mins we were coming in to land at Da Nang.
The area looked more tropical than Hanoi as we landed.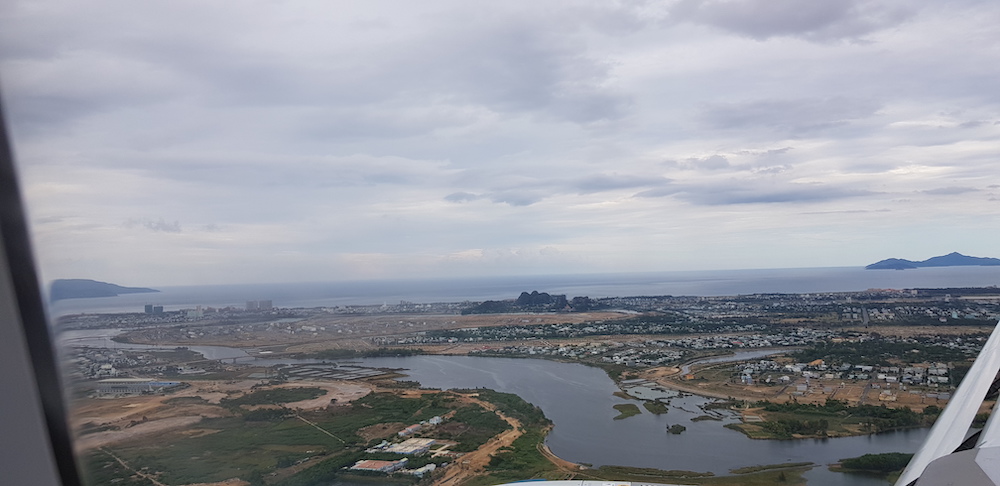 I'm not sure why it reminded me of flying Sydney to Gold Coast.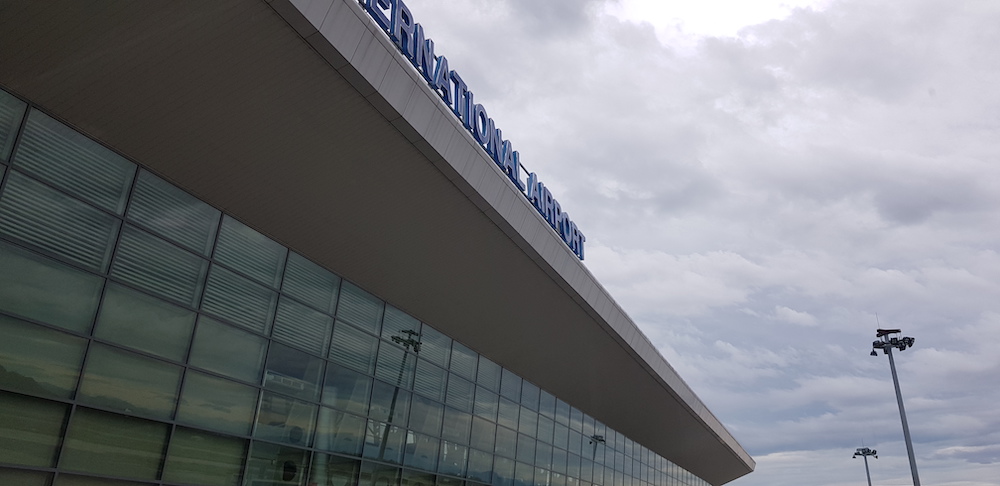 Flying domestic meant a quick exit.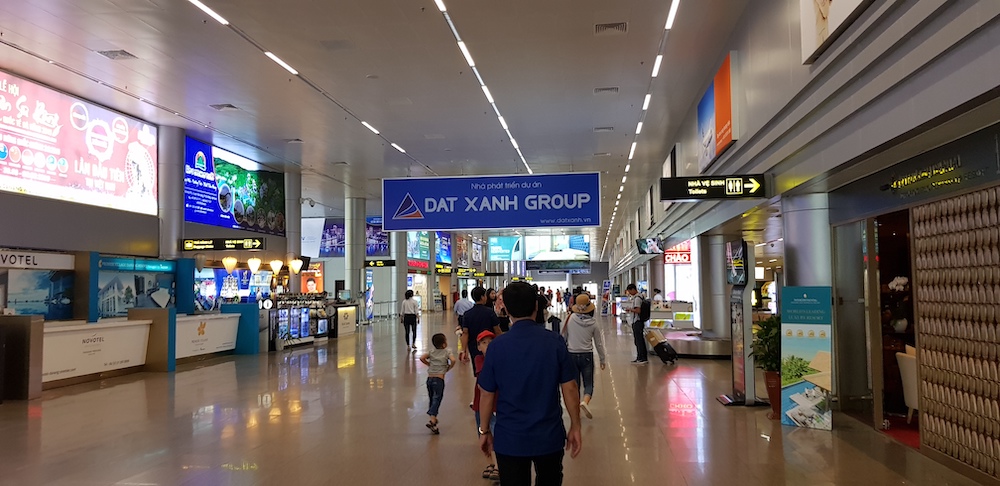 I had booked a private transfer to the hotel via a transfer company on the web. He was about 30 minutes late to pick me up.
Then I was on my way to Hoi An.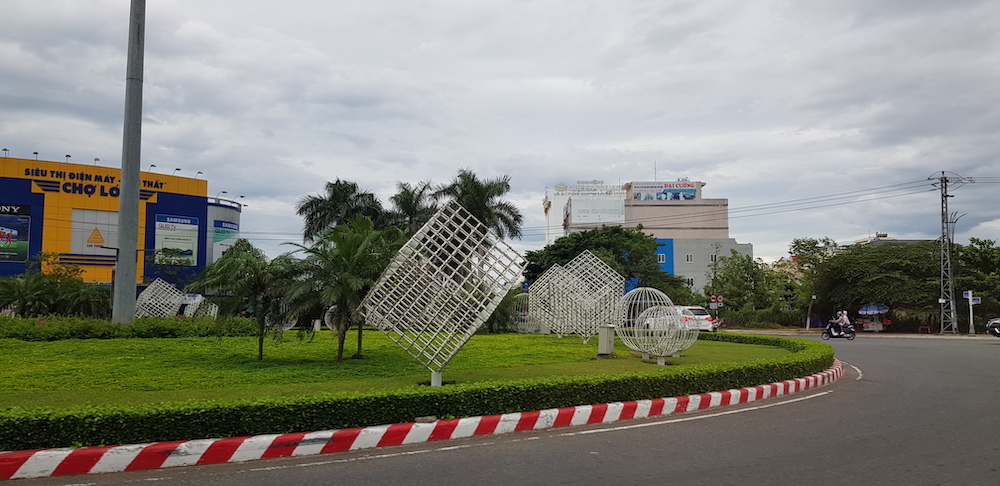 It was about 45 minutes drive to the hotel in Hoi An.
Arriving in Hoi An, I could see why so many people like this place.
Flamingo Villa Hoi An
This was a very affordable, and highly rated boutique hotel.
Shoes were left on a rack outside. Check in was quite smooth. The room was spacious and lovely.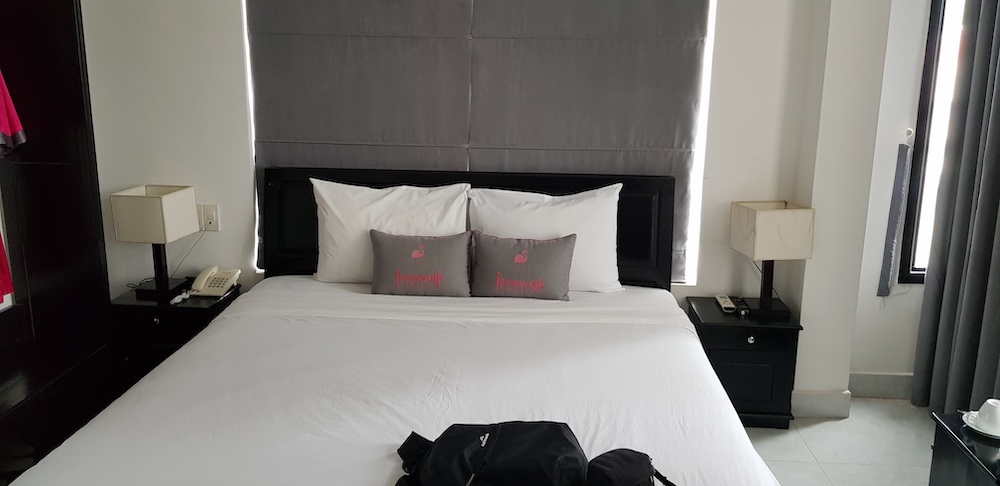 There was also a little eating communal area.
Time to head out for some late lunch. The hotel was located on a lane way, rather than a real road, but this didn't bother me.
It was about 5 minutes walk to the main entrance of the Old Town.
E-Village
There was a traditional-looking restaurant, and they had some great options on their menu. They also had a great view towards the Old Town and river.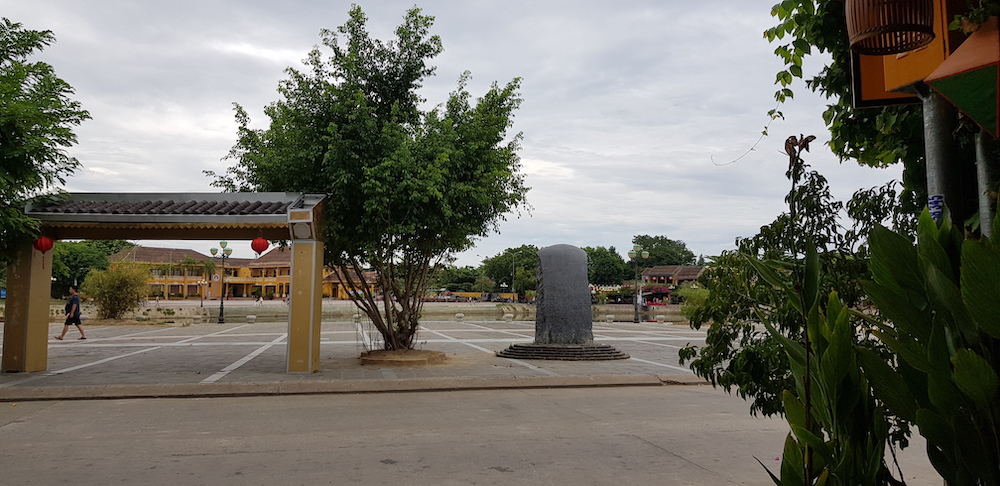 Feeling like my holiday just kicked in…… I ordered a (non-alcoholic) Pina Colada. It was perfect!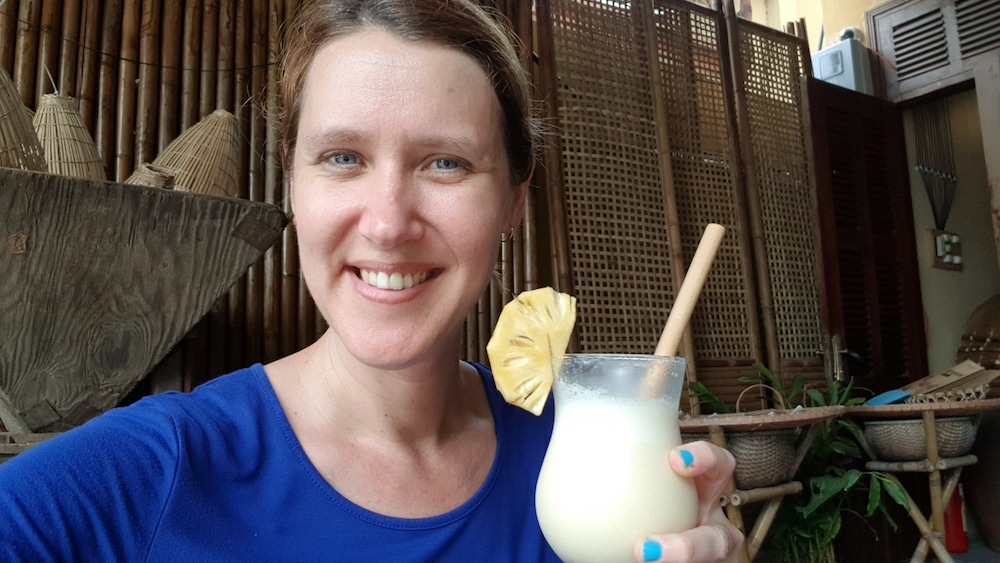 They had a clay-baked eggplant dish that was amazing.
After my meal, it was time to get a coffee, and walk through the Old Town.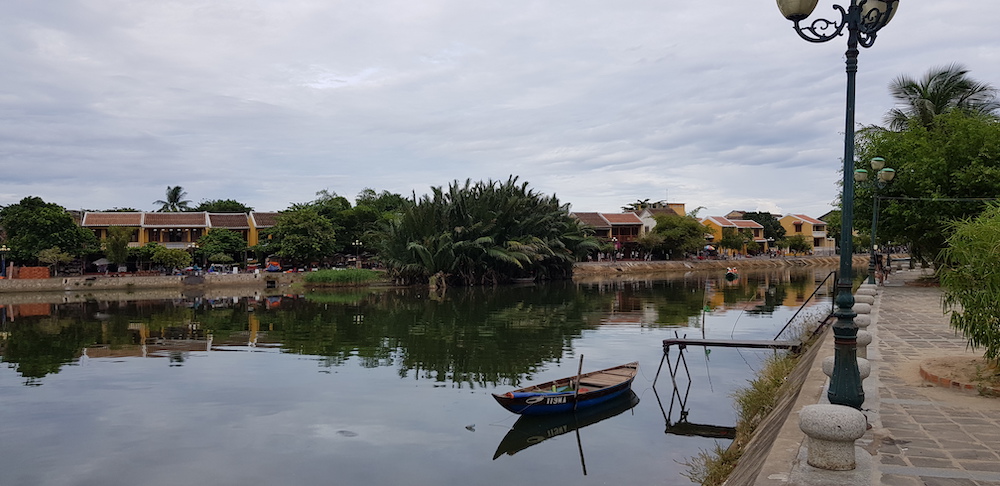 Everything was so quiet and calm. I could see the appeal as a holiday destination.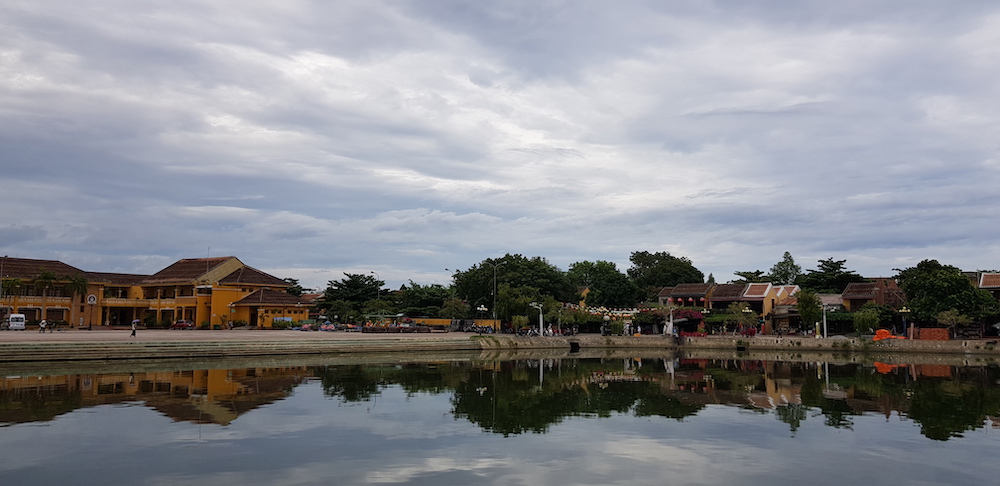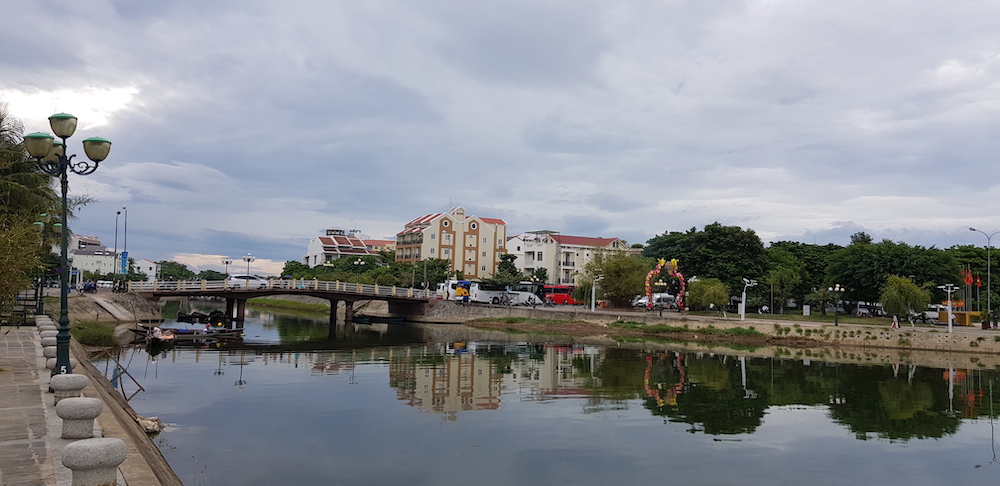 The clouds in the background were so dramatic.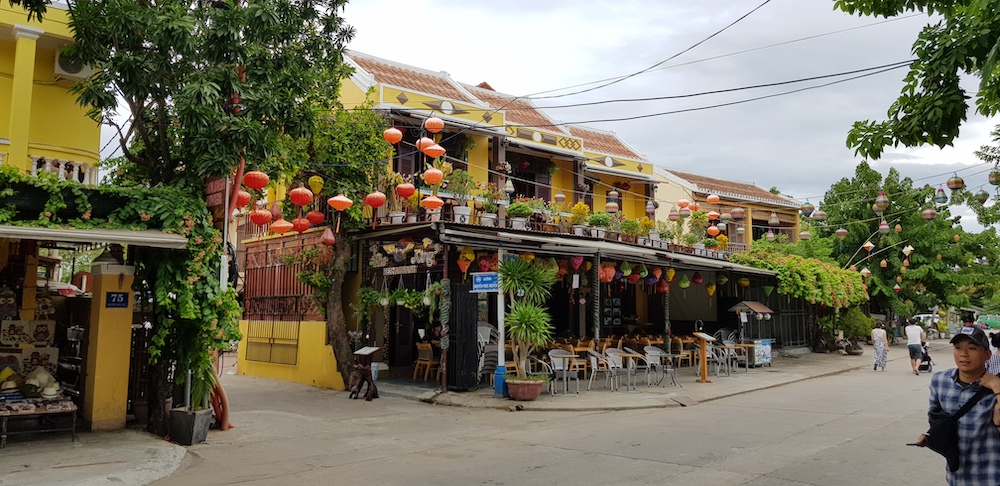 The streets were starting to get busier.
The coffee place I was looking for, was definitely off the beaten track.
It was down an alleyway and around a corner, but it was worth the search.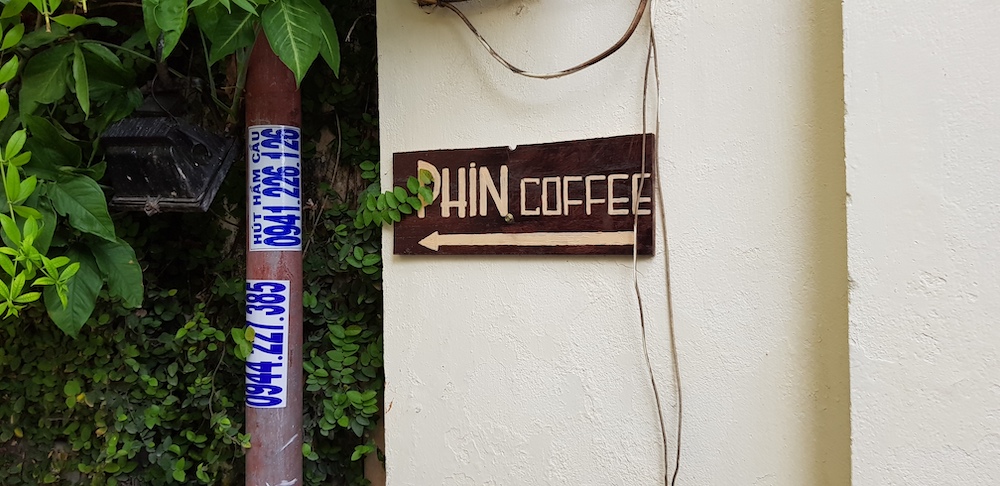 It was almost like a magical garden.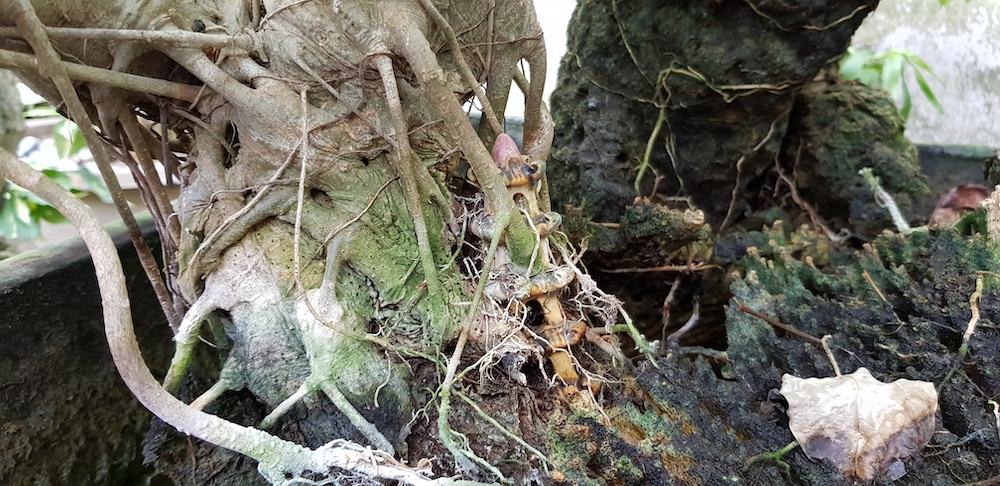 And the coffee was fresh, smooth and delicious.
There was a lot of passion for coffee in this place.
After the coffee, it was time to head back for a swim.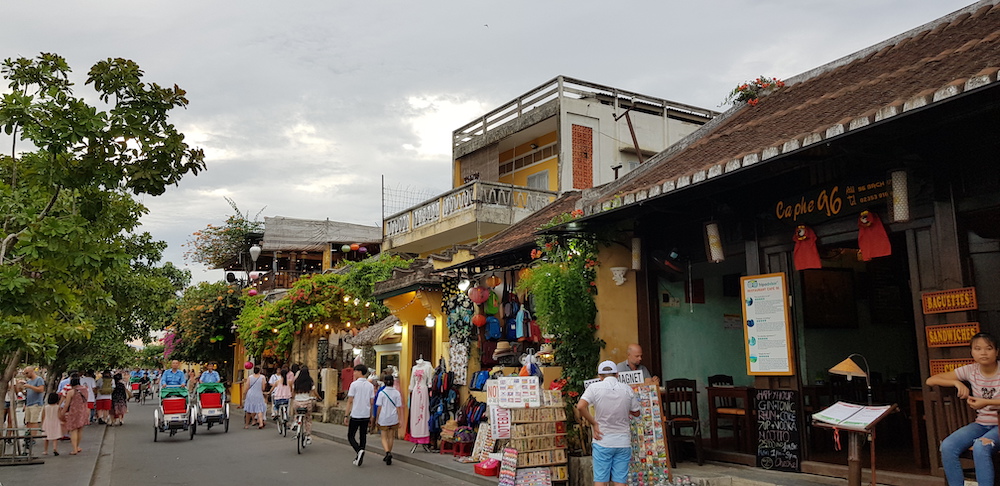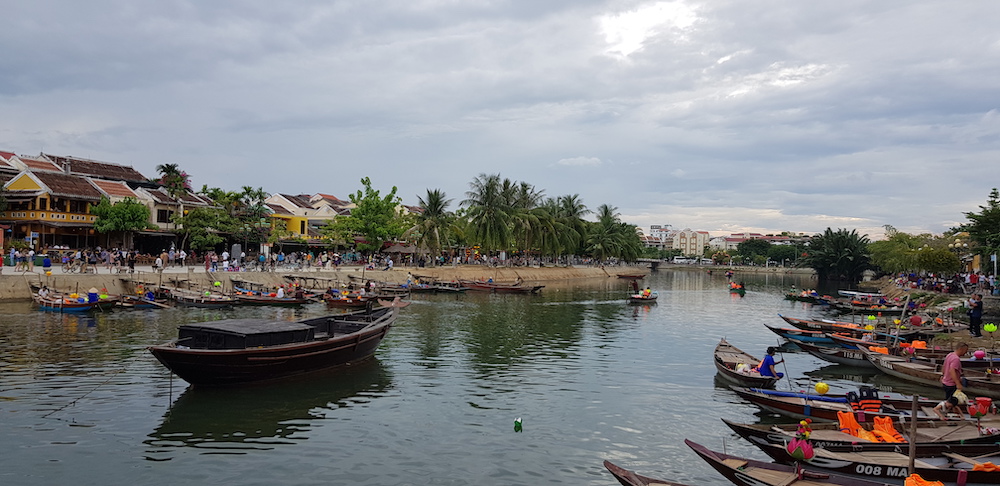 Back at Flamingo Villa
It was handy having a little pool downstairs.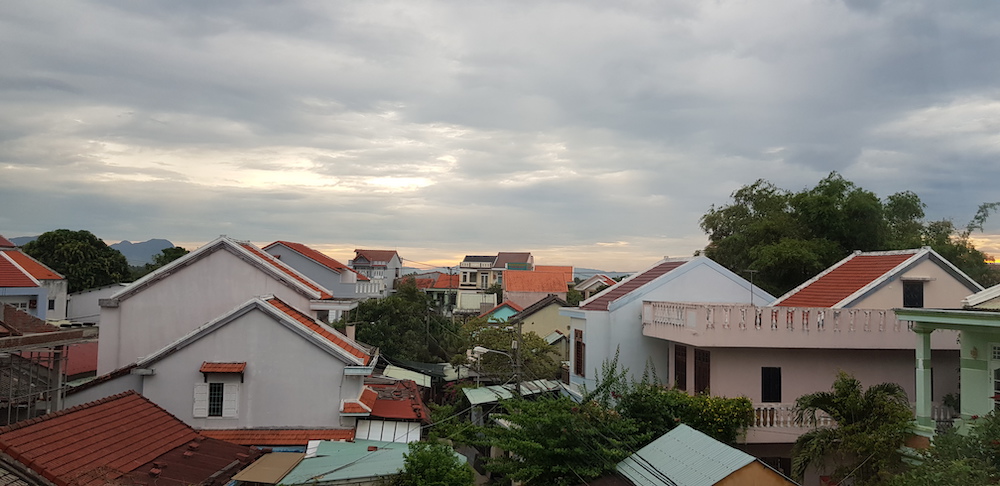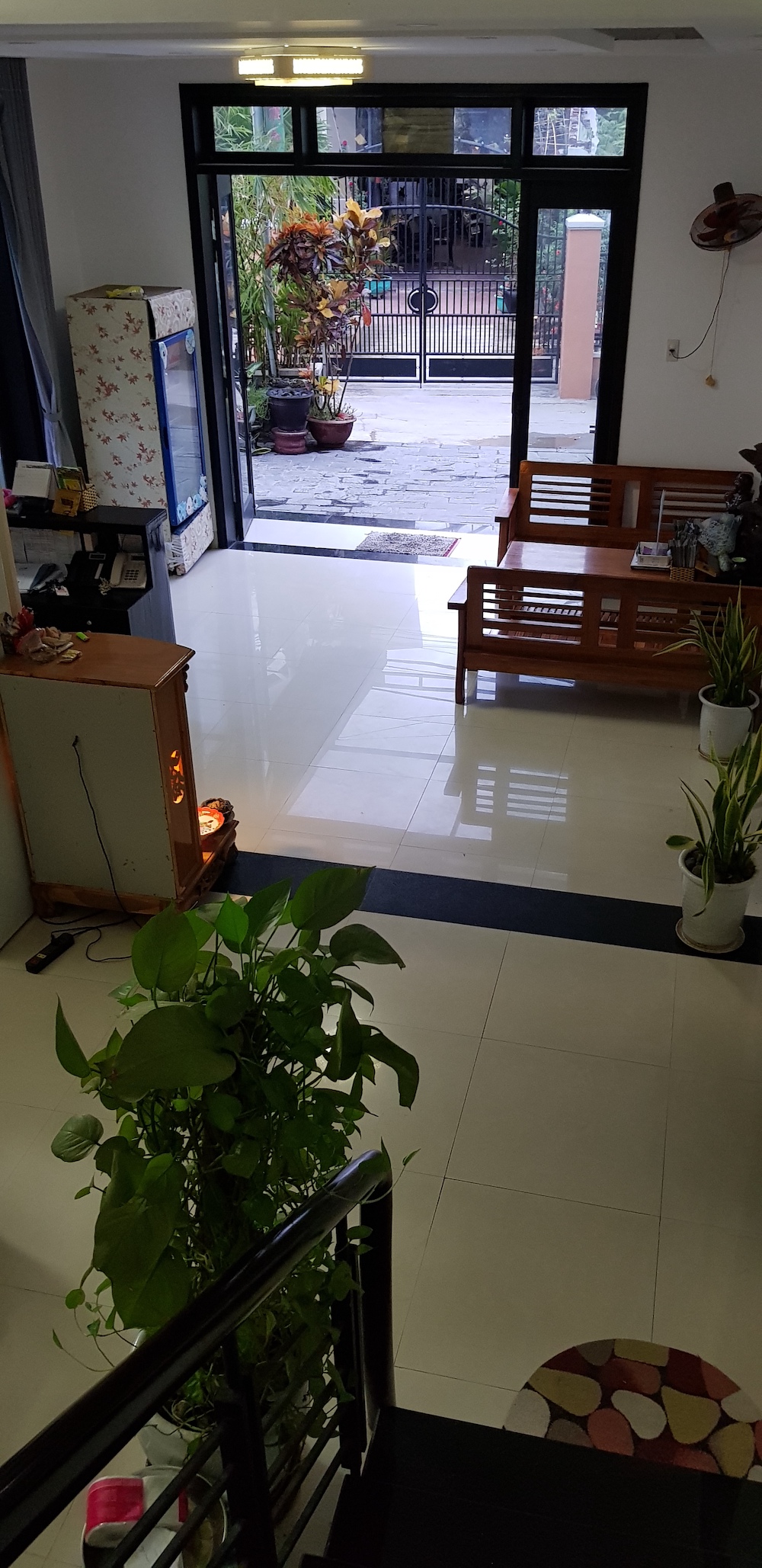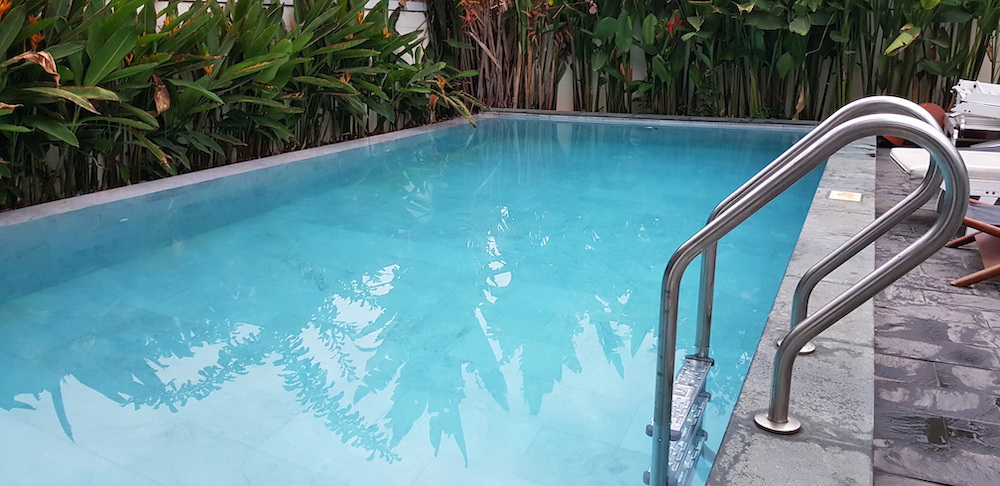 After relaxing, I popped back to the Old Town to see what the Night Markets were about.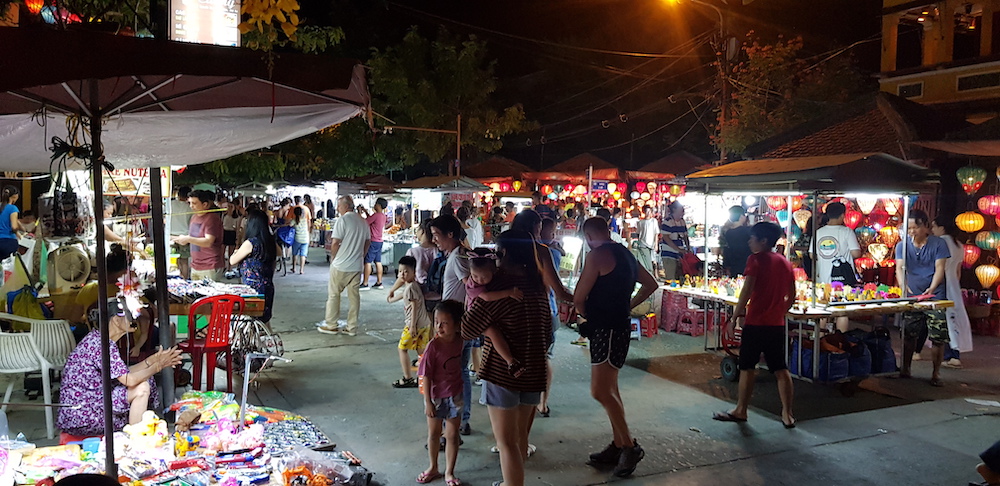 I wasn't overly impressed. So I went and got a bubble tea.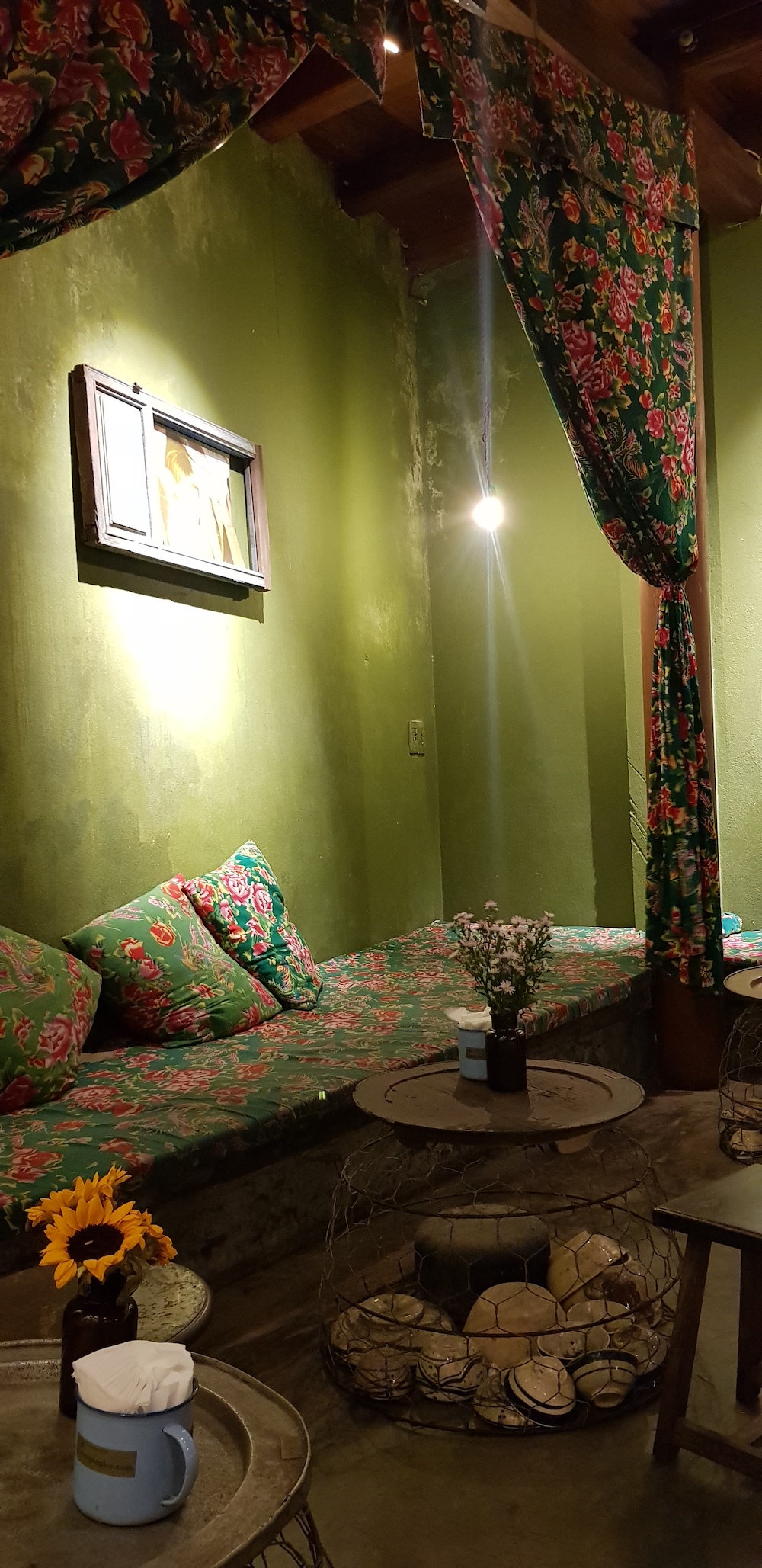 What a long day…