I like domestic flights.  They tend to be faster and smoother than international flights in many cases.  This next flight from Mexico City to Puerto Vallarta was expected to be no different.  I kind of saw it as a Sydney to Gold Coast flight – 1 hour, city to beach town.
Calling the Uber from our Airbnb was very straight forward. He was amazing too.  He jumped out, helped with the bags, opened the door.  I felt like I really had a VIP private driver.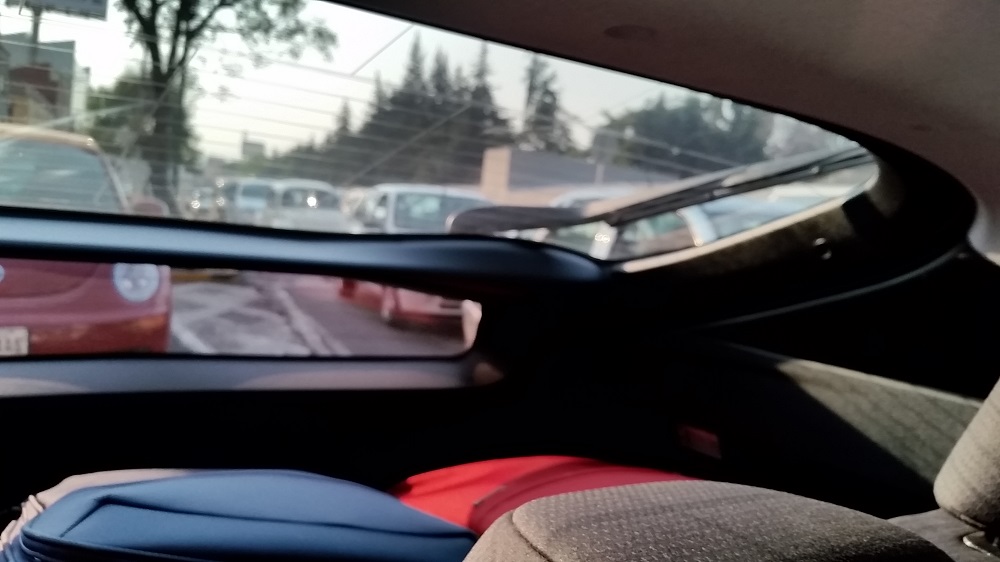 Also his car was immaculate and smelled amazing.  How many taxis can you say that about?
I saw the strangest carpark on the way to the airport.
There was a bit of heavy traffic, but nothing too scary.
We drove past the sweetest park, filled with families.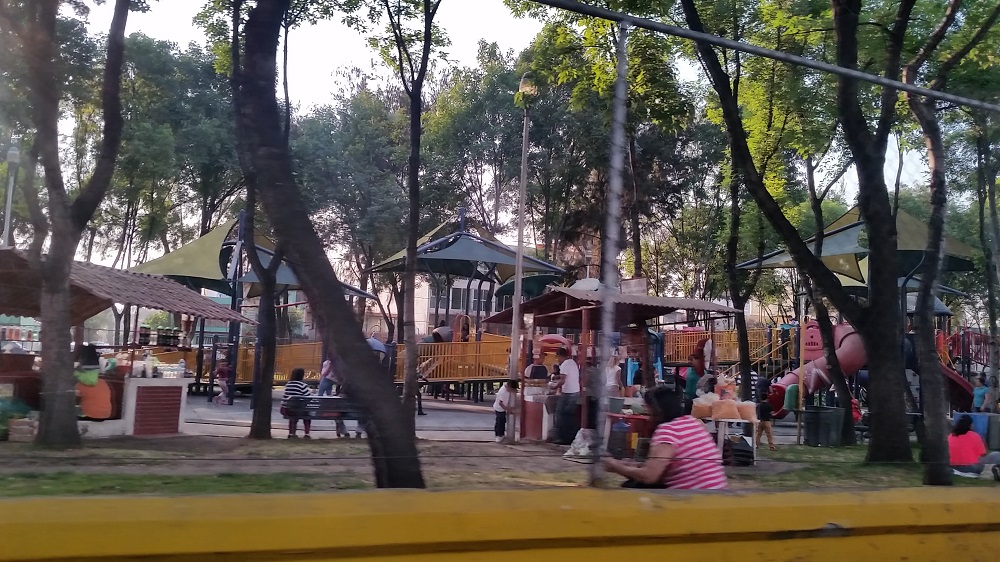 It was a speedy 23 minutes and only MXP$86.65.
Mexico City International Airport
Checked the departures to see where to collect the boarding pass.
Walked past a little exposition.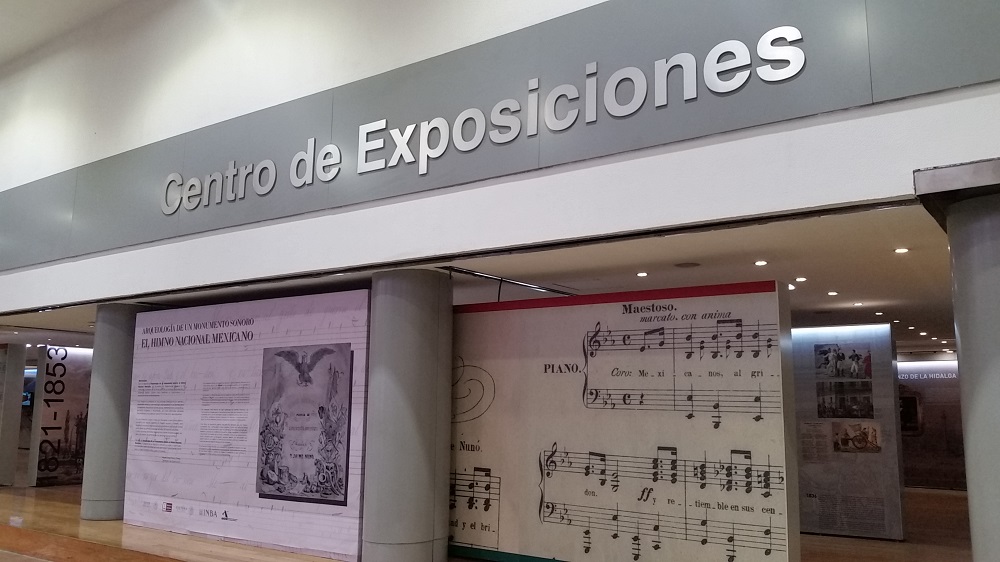 Found Volaris Check In area
I had paid extra to bring my small suitcase on, so I only needed to collect my boarding pass.  These budget airlines are pretty good if you understand their "extras" and baggage rules.
They had handy little screens for collecting the boarding pass so no queuing required.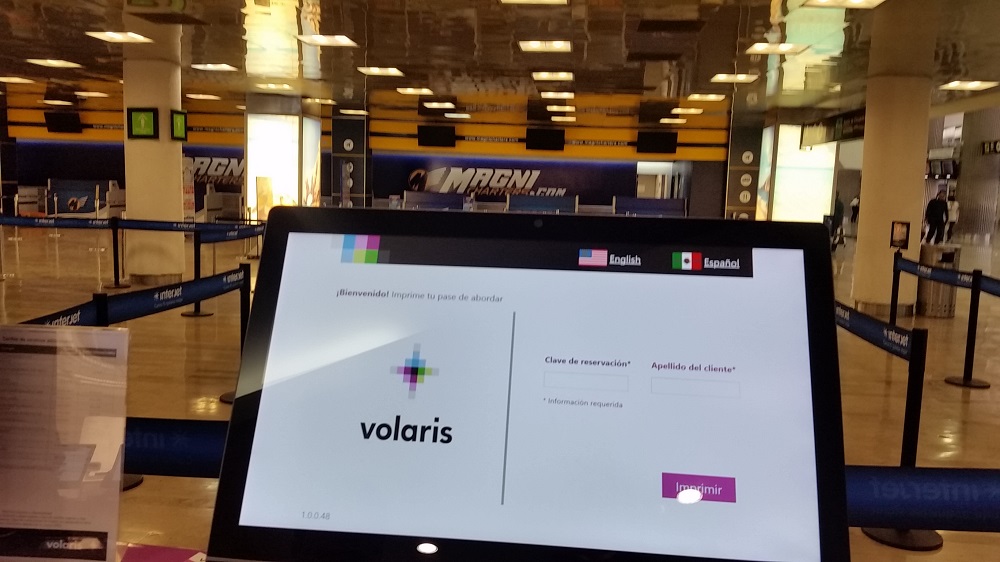 Then it was time to go through security.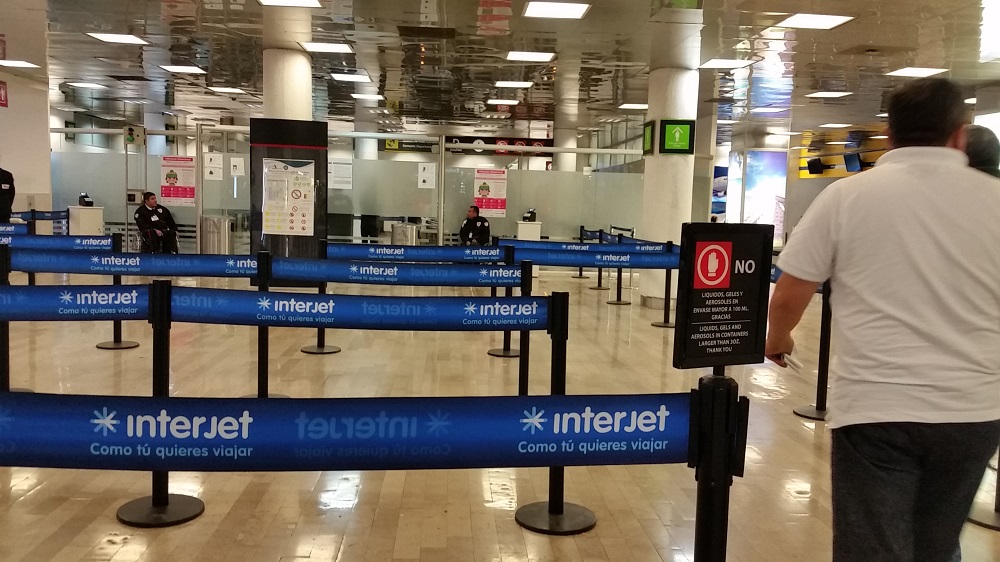 It was pretty quiet on the other side.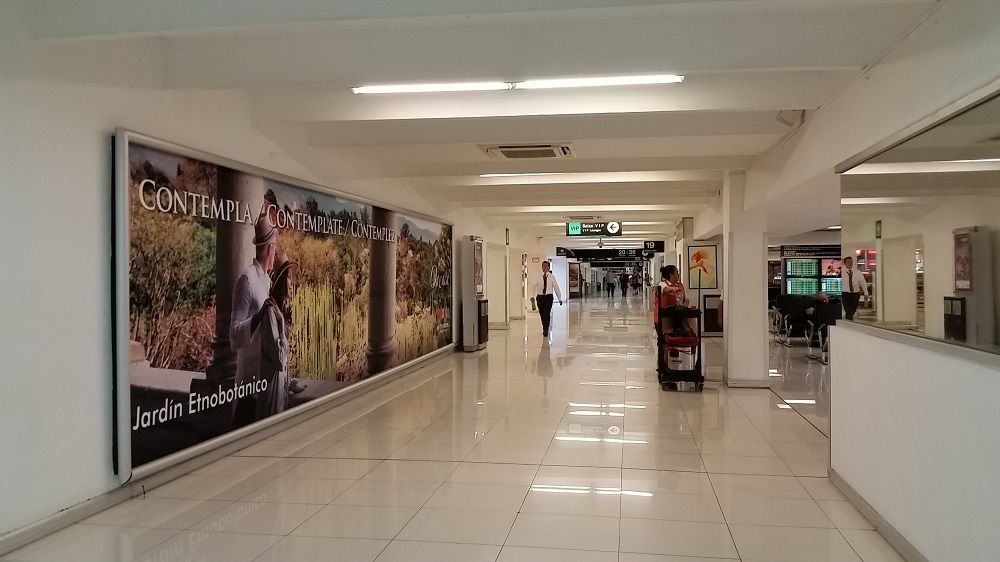 I had some soup for dinner, relaxed a little, and then it was time to board.  The good thing about paying for carry-on luggage upgrade is that you get to board first.
The staff were very nice and the boarding was smooth and on time.
It was getting pretty dark outside.  I normally avoid night-time flights if I can, but this one-way flight was the cheapest by a long way at only MXP$958 (AUD$65), so I thought – why not.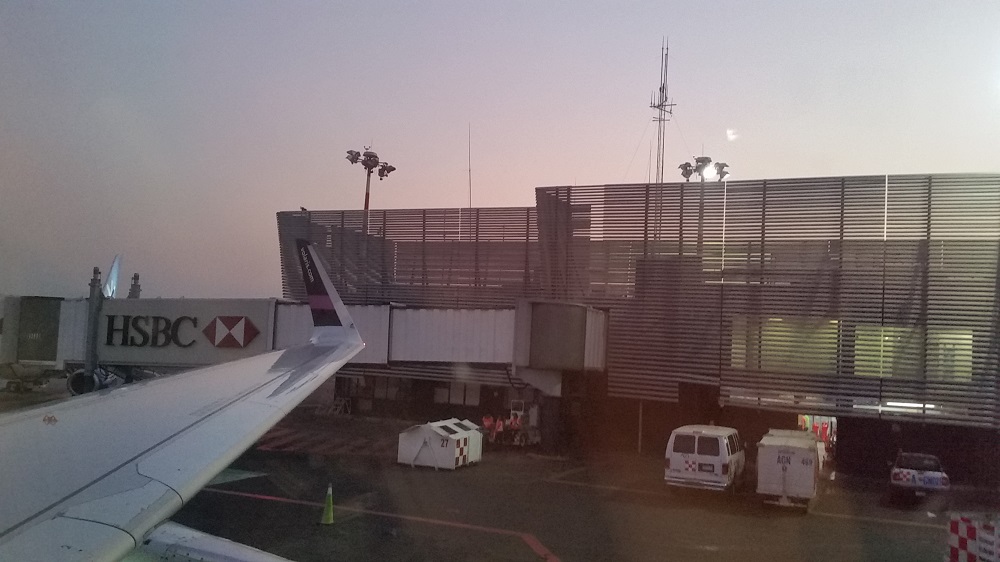 The leg room wasn't too bad.
Soon we were off.  It was a very smooth take-off.
Mexico City shone below.  I know I have to come back here someday.
Once we were at altitude, I saw the edge of the sunset on the horizon.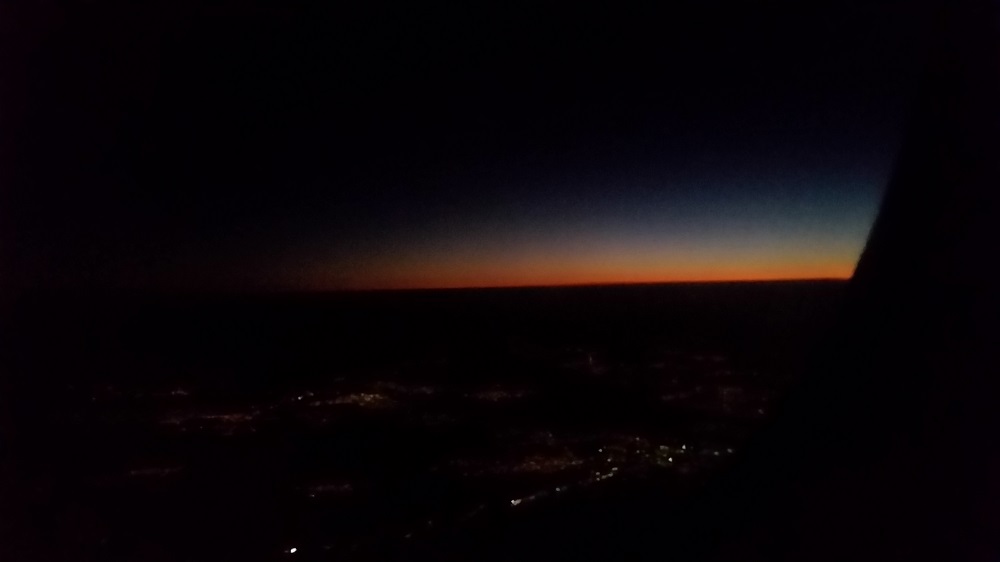 Flying time was about 1 hour, and there was no turbulence.  Awesome.
Puerto Vallarta International Airport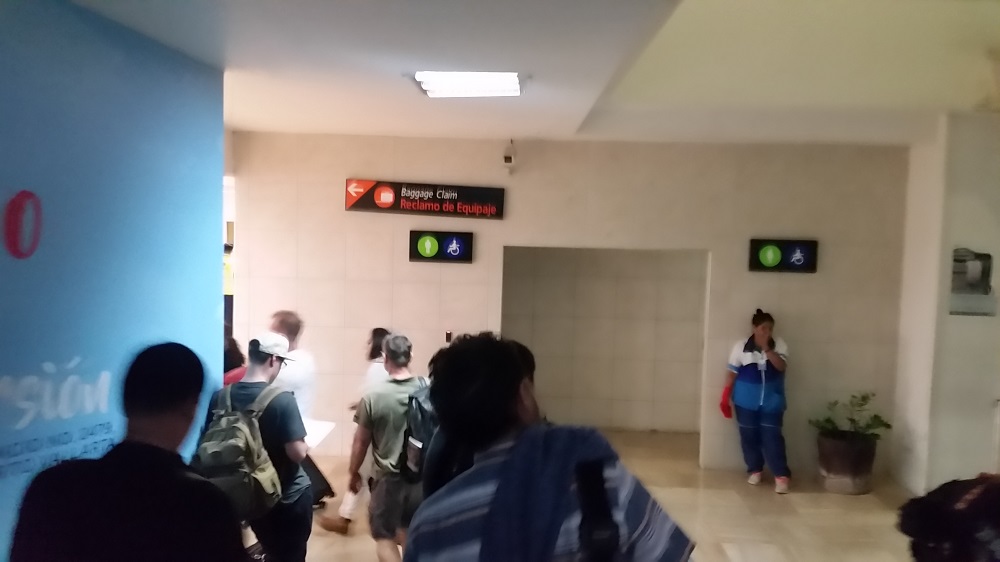 Being a domestic flight, we were straight out the door.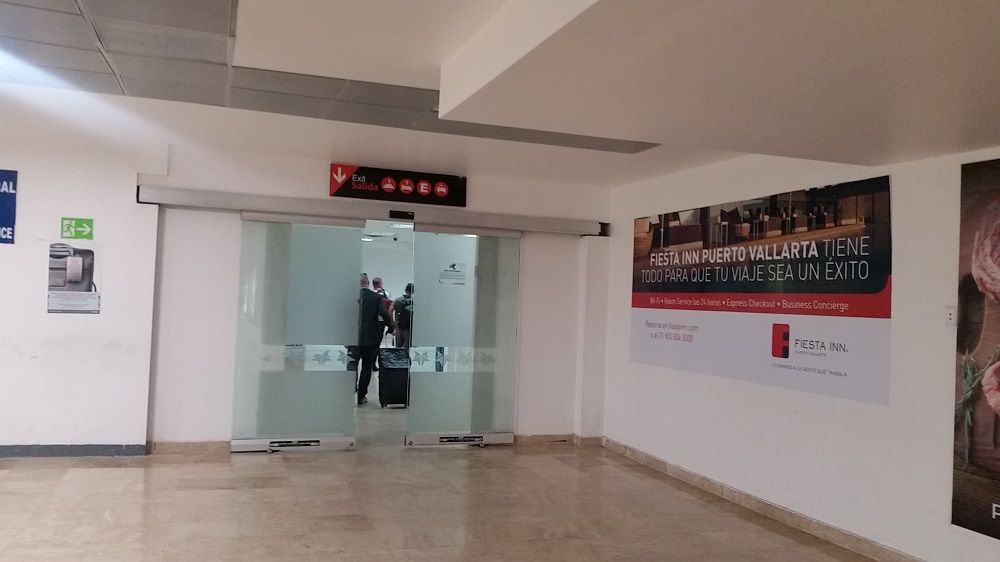 Similar to Cancun, there were the time-share reps trying to round up visitors for their free seminar.
I knew airport taxis in PV were expensive, due to the airport tax.  You could find a cheaper taxi by walking out of the airport and crossing the overpass.  However, I was pretty tired at this point, and since I was unfamiliar with Puerto Vallarta I just booked one of the airport taxis.
It was MXP$260 (AUD$17.50) to Fluvial Vallarta. Not quite Australian transfer prices but very high for locals.
As always, the taxi driver had no idea where he was going.  I do not understand why these guys don't use sat nav like Uber drivers.
Unfortunately, no Uber in Puerto Vallarta.
We found the Airbnb eventually, and luckily the journey was only 20 minutes or so.
I was happy to be in a warmer climate again, and at a lower altitude.  However, I was already missing Mexico City.  I hoped this seaside holiday hotspot would cheer me up.