Now that we are more connected than ever, being without data to check a restaurant rating, or to see the fastest route to 2 points, increases stress when in a new country.  I really don't know how I managed when I first started traveling back in 2001.
Anyhow, travelers suffered for a long time with RIDICULOUS roaming charges for calls and data.  Yes, I remember back in 2008, my phone bill reached over GBP200 one month – ouch!
Now, times have changed, and travelers now have options. Yay!
OK. First you need to know what you want.  For me it's:
tethering
at least 500MB per week
I read in a blog that London has heaps of free wifi cafes and that you don't need much data. Well, I do and don't believe that. Or maybe that's for times outside of Summer.  Any wifi I did find, especially in Starbucks, was painfully slow and unusable.
I heard EEE might offer the best deal, so I popped into their Oxford Street shop.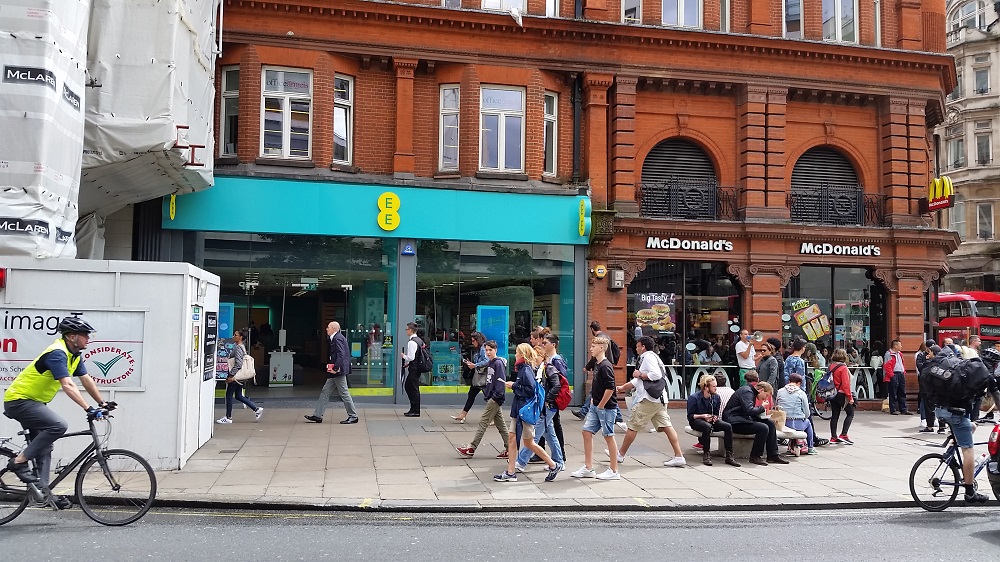 There I met a helpful and friendly team member called Farhana, and she made getting a SIM card and data so easy.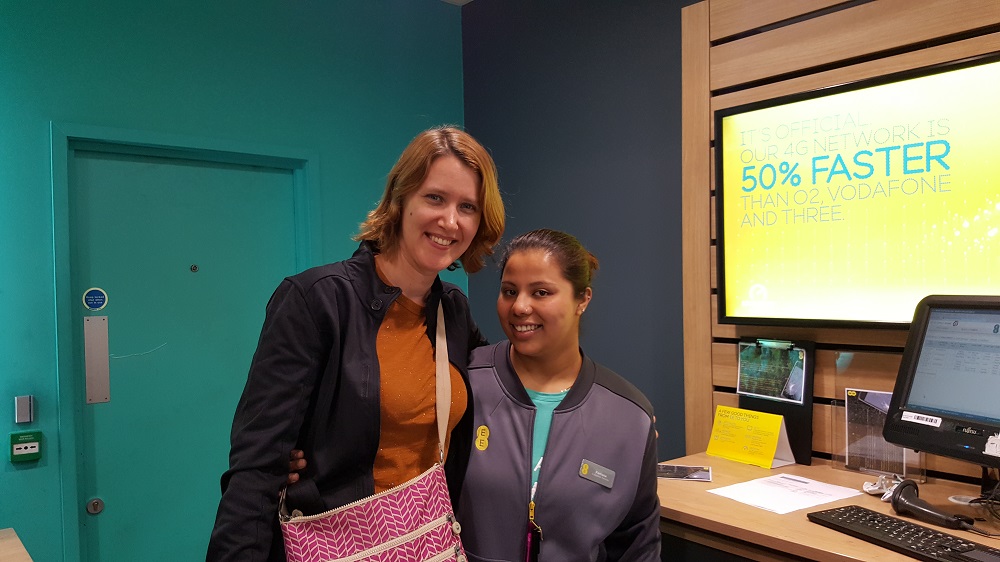 I ended up getting 2 x SIM cards for GBP 25 which gave 10MB of data each – sweet!  This is valid for 1 month – perfect!