I had walked over 40km this past week, so I was a bit weary and it was nearly brunch by the time I made it downstairs.
The breakfast options in Japan are pretty poor, unless you like clam soup, meat and rice and marinated veggie salad.
It was a good start to the day.  Not bad for "fast food".
After brunch, I realised it was easier to catch the bus, rather than the train, to head towards Senso-ji Temple.
They really don't like handling money in Tokyo.  When you step onto the bus, you drop your JPY210 into the machine, and if you need change, it spits it out.  Very efficient…
It was about 20 minutes to the stop I wanted.
I know, I normally have coffee first thing.  So now it was time to find coffee.  I had seen online a recommended coffee place called Bridge.  I was hoping it was good.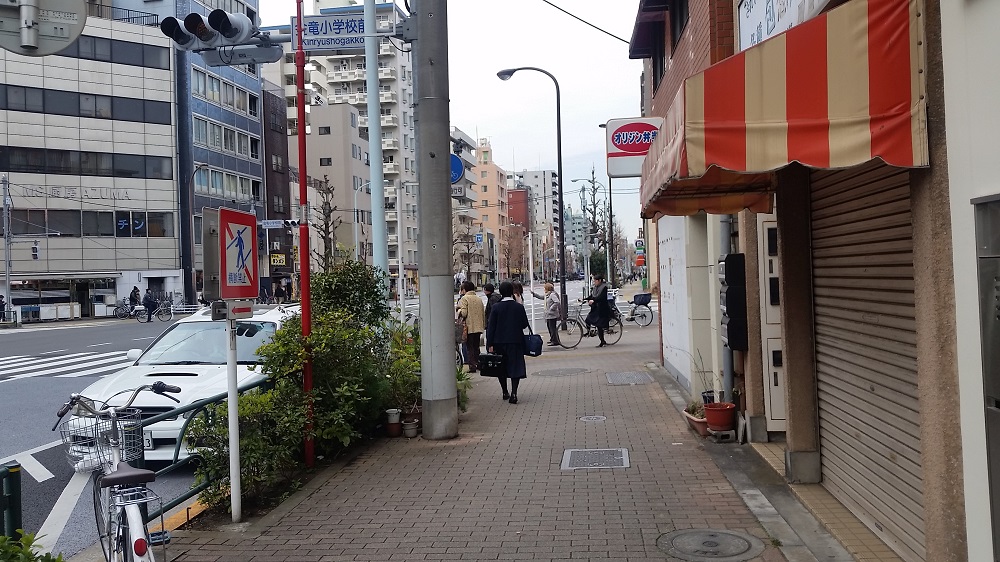 It was about 10 minutes walk to find it.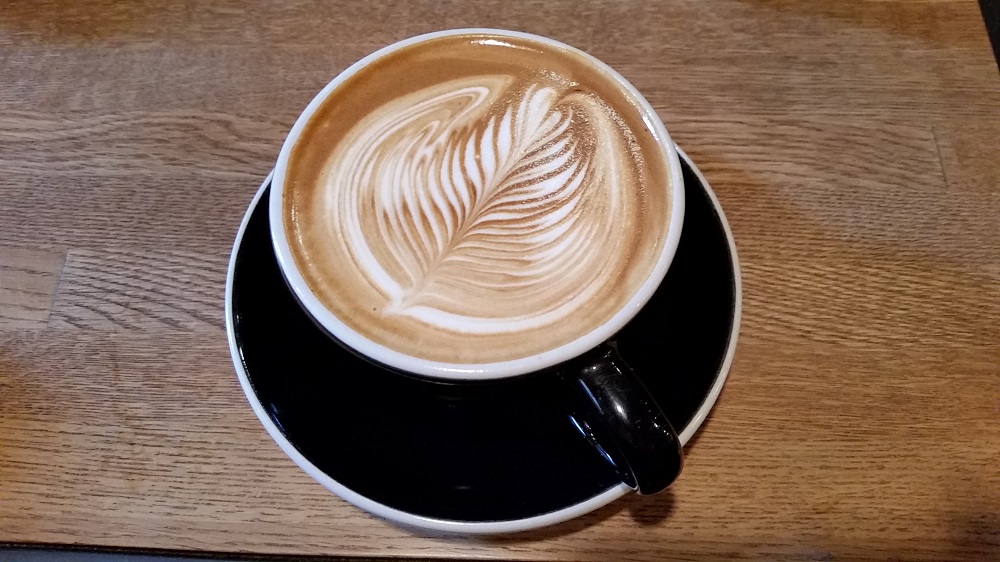 OMG it was worth it.  This was definitely the best coffee in Tokyo so far… even better than Blue Bottle.
It was pretty cold inside the place, but I didn't mind because the coffee was so good.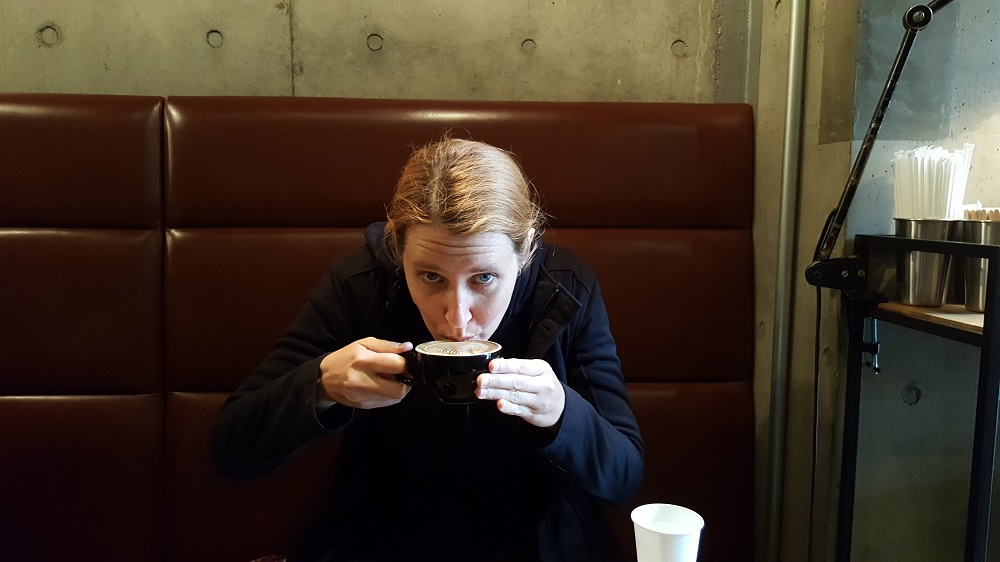 Feeling revived, I headed outside to find the temple.  It looked like 10 minutes walk.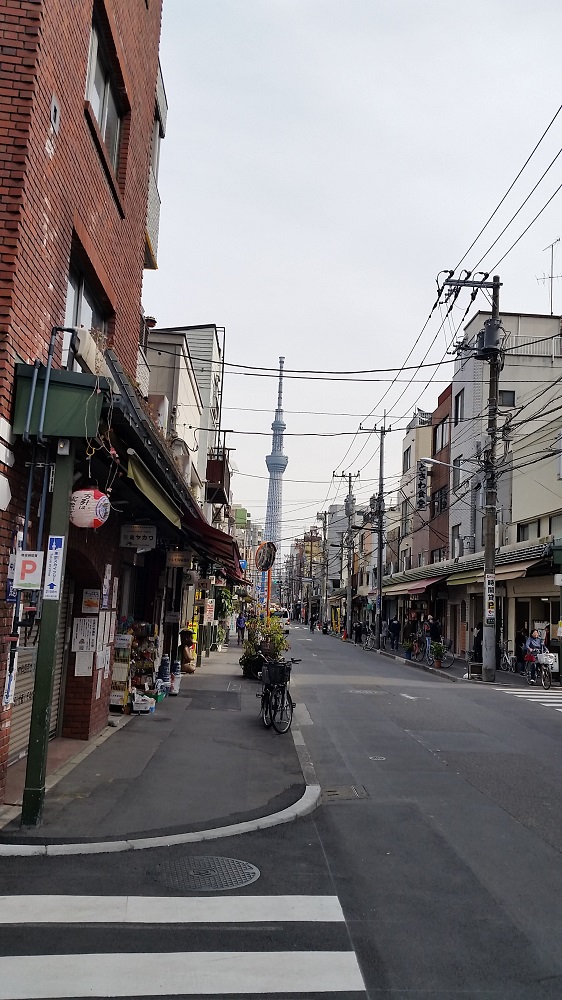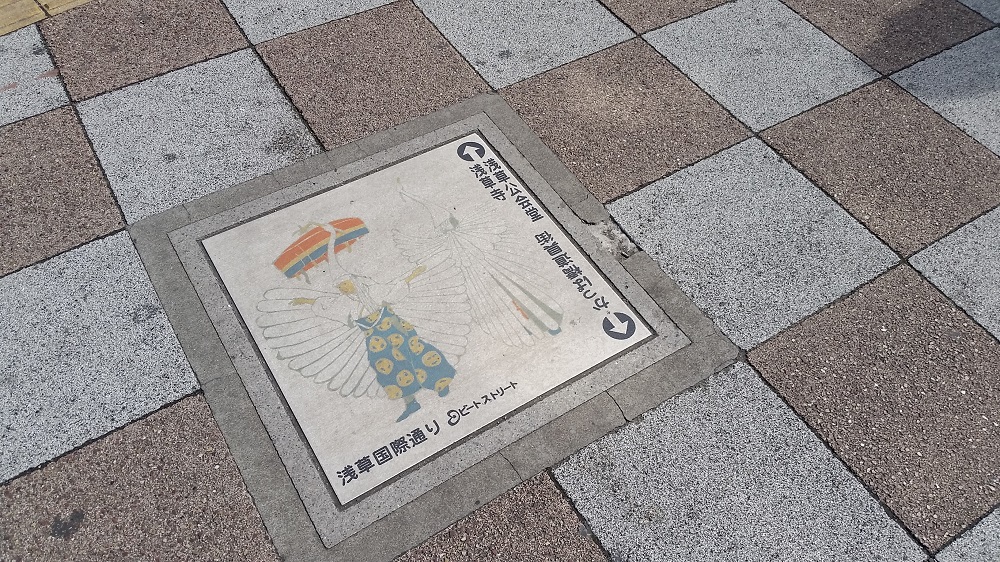 I found myself in the middle of Asakusa.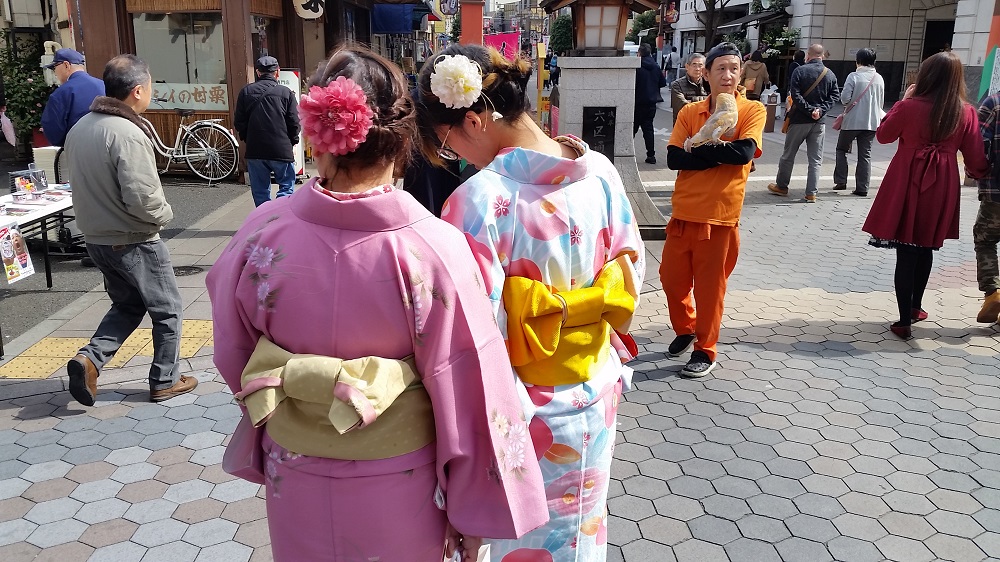 The whole area suddenly felt very touristy.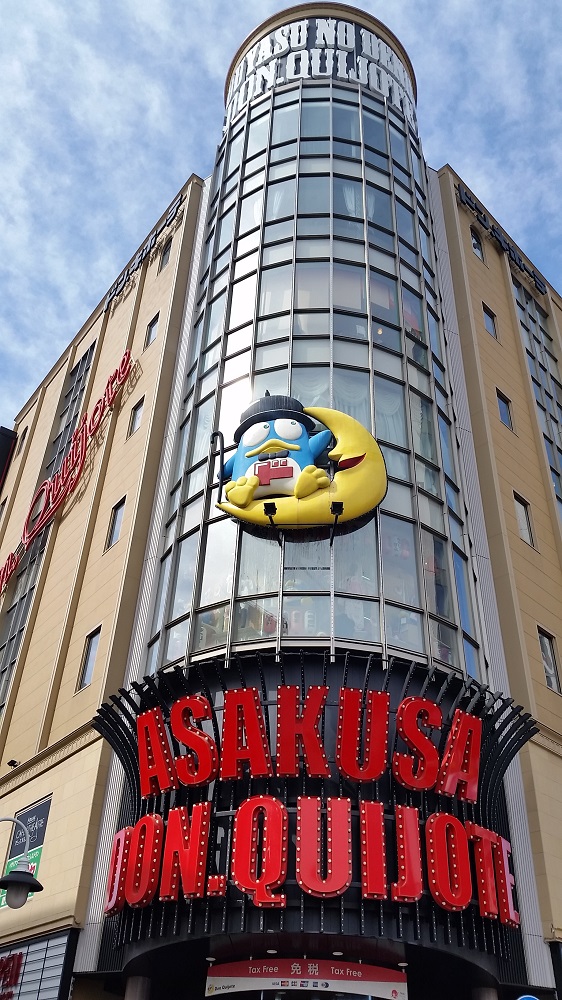 I was also happy to see more cherry blossoms.
I found the first shrine near the temple.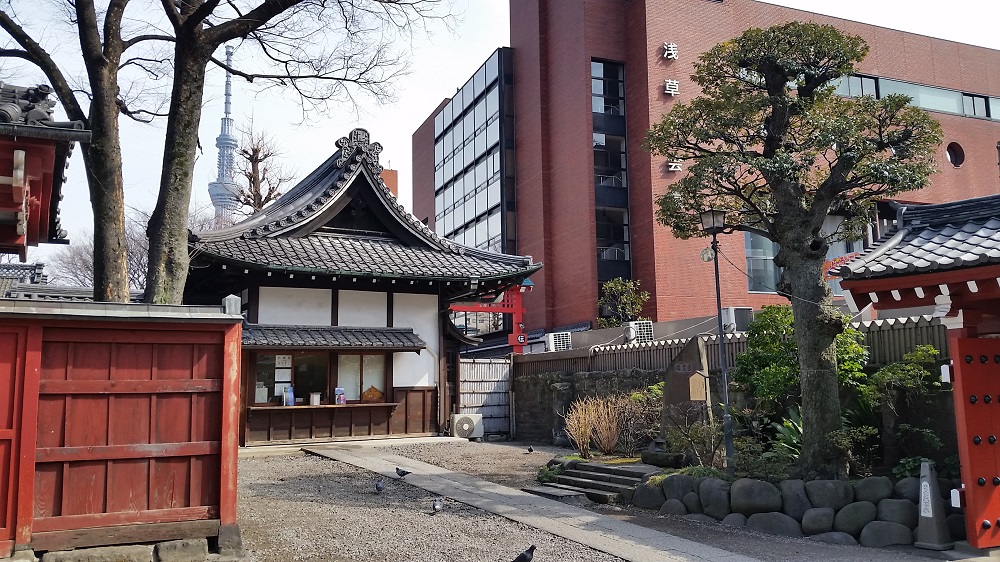 It was next to a hidden small lake.
Lots of people seemed to be queuing for a local treat.  I wasn't hungry at all so I didn't want to try it.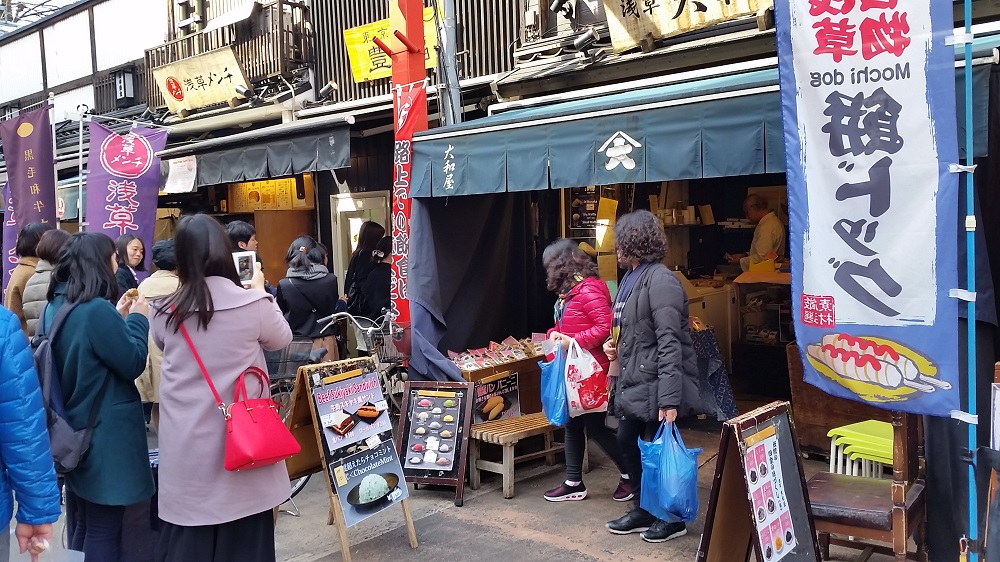 I thought this street sign looked a bit funny.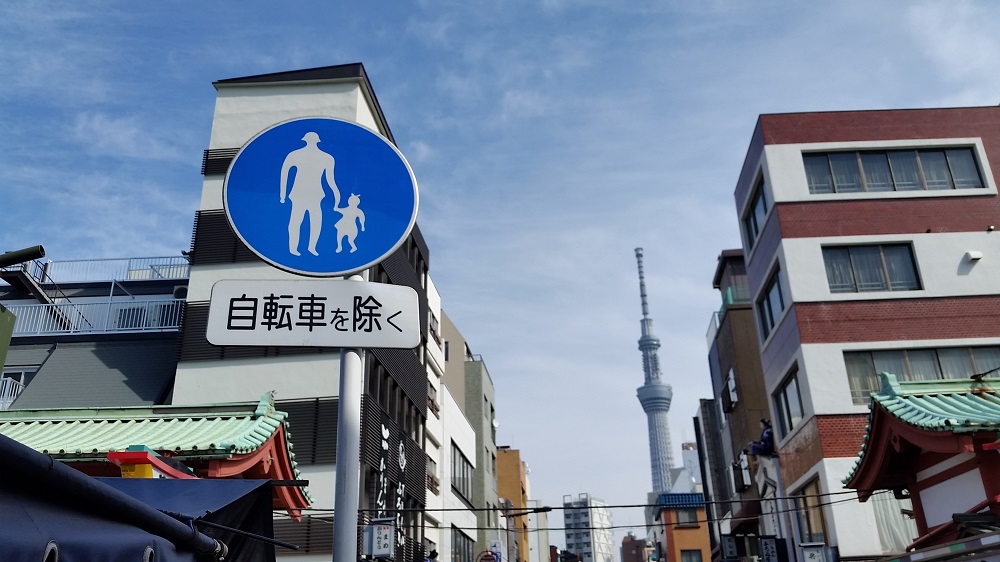 I followed the crowds towards the temple.
Senso-ji Temple
The temple opened in 645AD.  Sensō-ji is an ancient Buddhist temple located in the middle of Asakusa. It is Tokyo's oldest temple, and one of its most significant. Formerly associated with the Tendai sect of Buddhism, it became independent after World War II.
Apart from all the tourists, it was beautiful.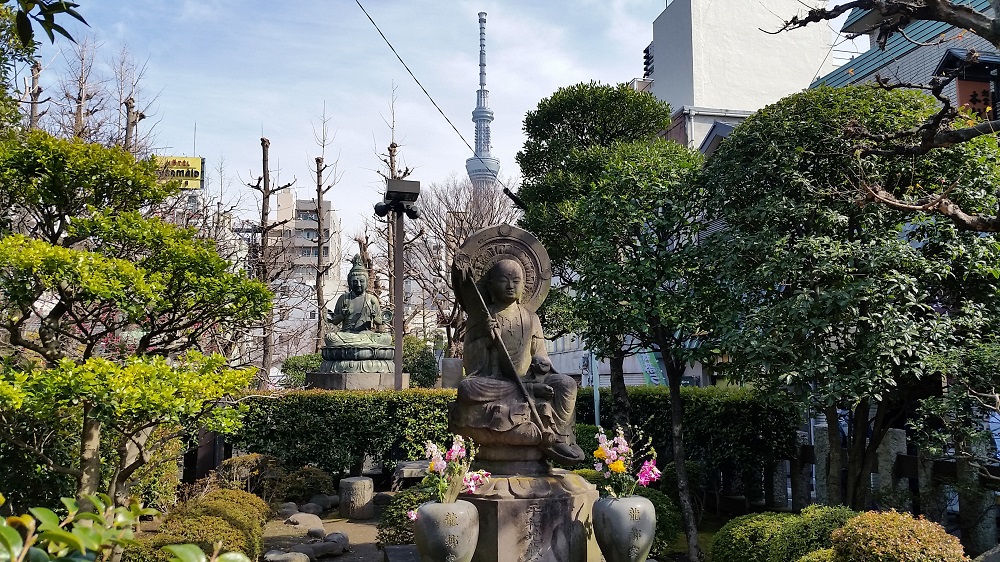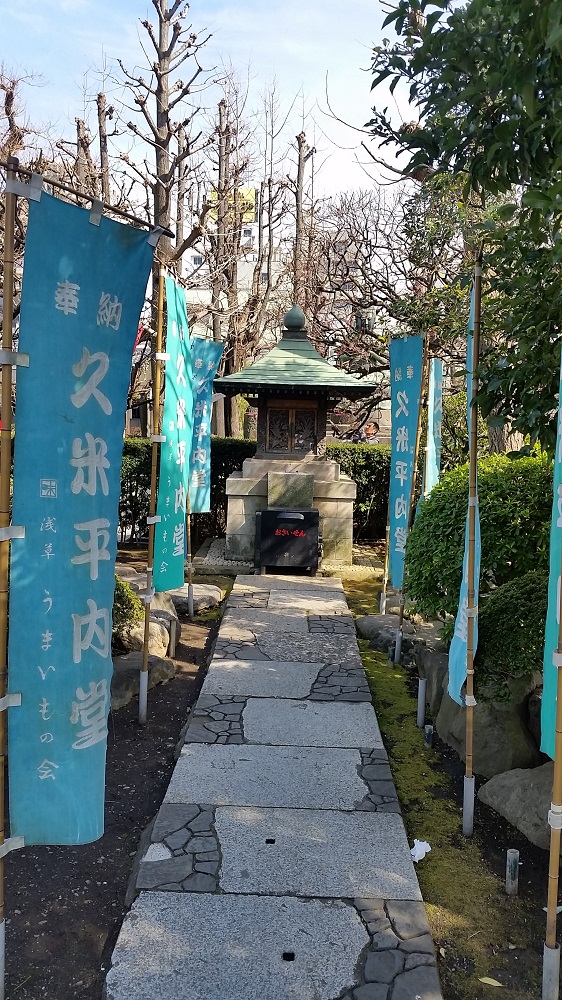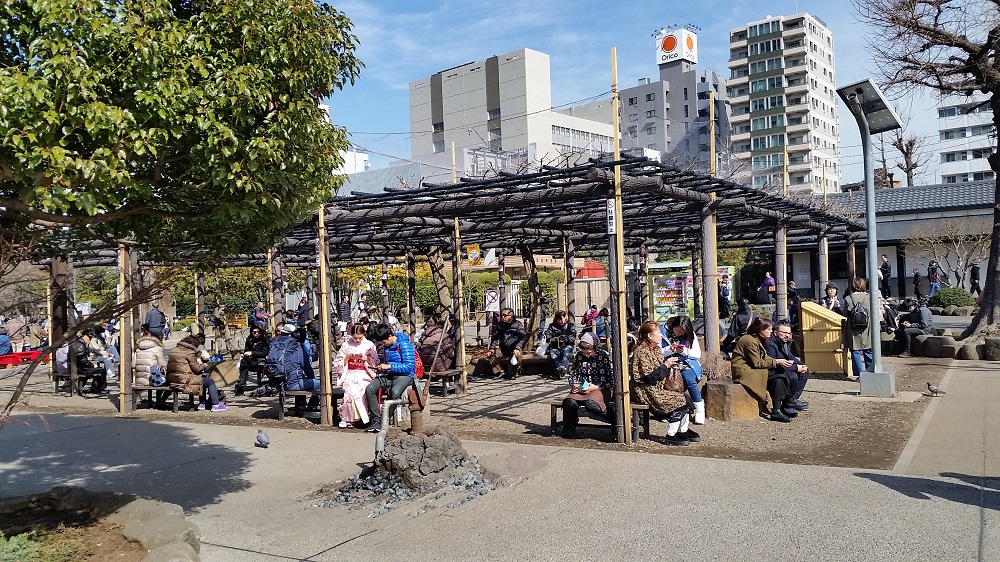 There was a stall giving away free Japanese green tea.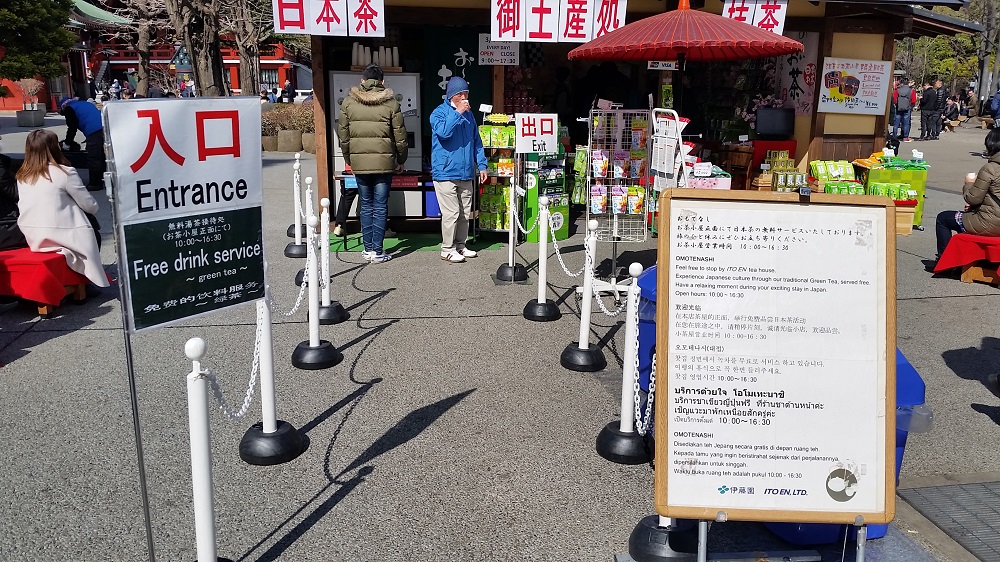 I loved the little trees.
I went and had a closer look at the temple.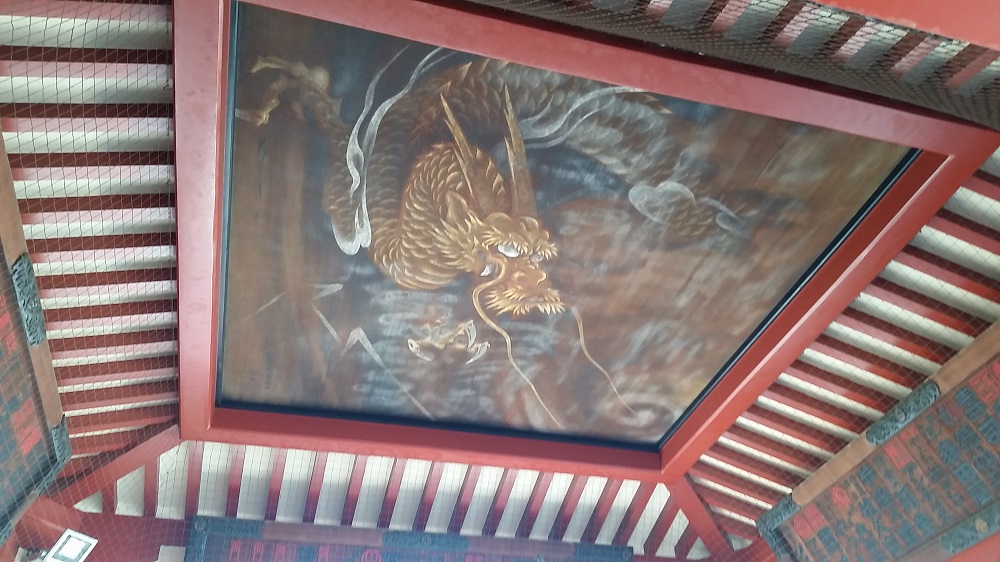 There were many people who came here to pray.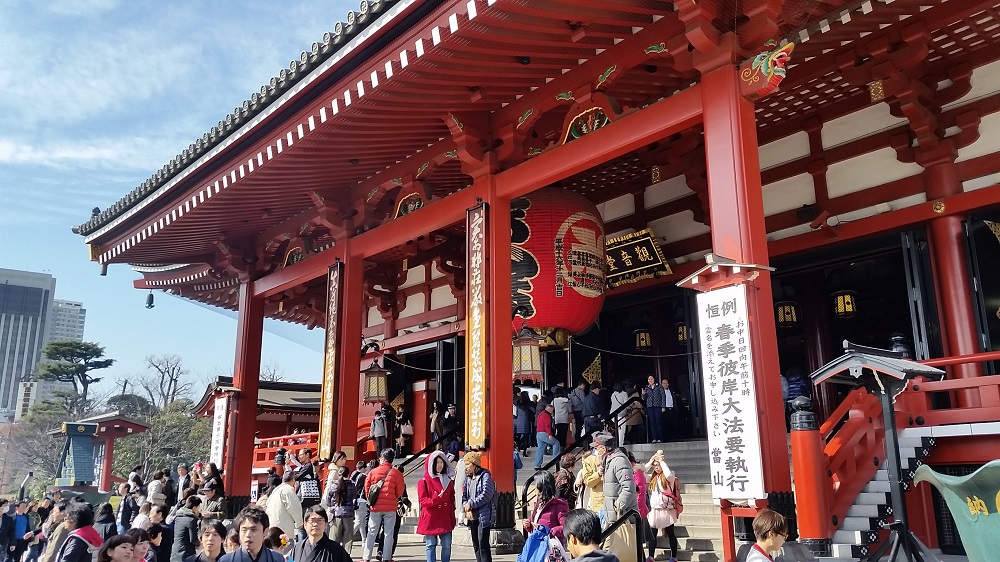 I learned after I left the temple, that tourists can rent traditional Japanese costumes to wear while walking around.  This seemed odd to me, but it certainly added to the traditional atmosphere.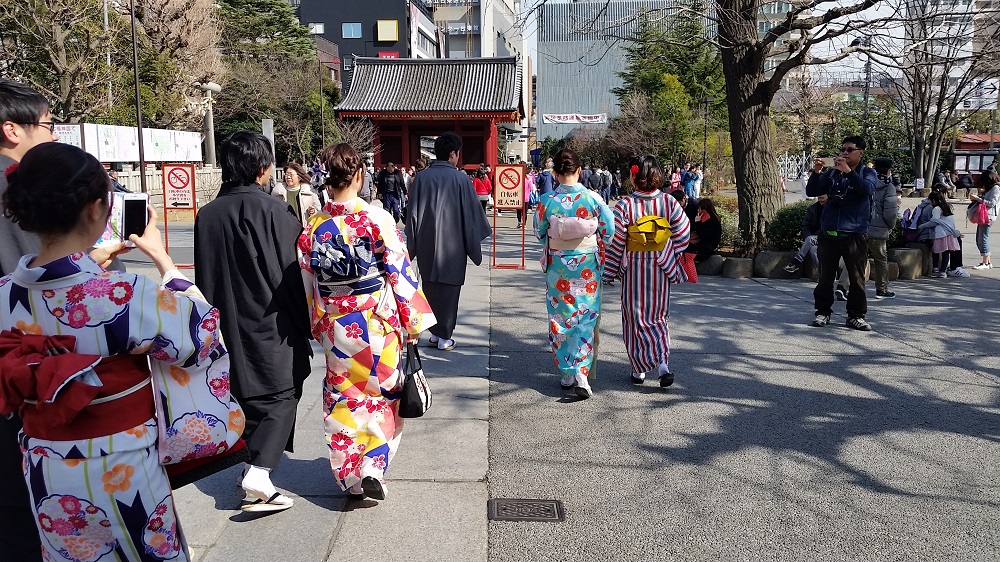 A Japanese gentleman approached me near this gate and asked if I needed any help.  He said he was a volunteer who was working to promote the upcoming 2020 Olympic Games and help any foreigners that get lost.
I thought that was adorable, and again makes me love this place.
There was also an exciting Spring vibe in the air, as the flowers were starting to bloom.
The whole atmosphere was very cheery.
I started to walk down to the river.
I saw a cream cheese puff stand that had been selling these traditional pastries since the 1940s.  So I had to try one. It seems a bit overpriced at JPY220, but I thought – what the heck!
Soon I was in the little sunny garden down by the river, with a nice view of the Tokyo Skytree.
I felt like I had maxed out my walking for the day, so I headed back towards the bus stop.
I walked through the Matsuya department store.  The deserts and treats were crazy.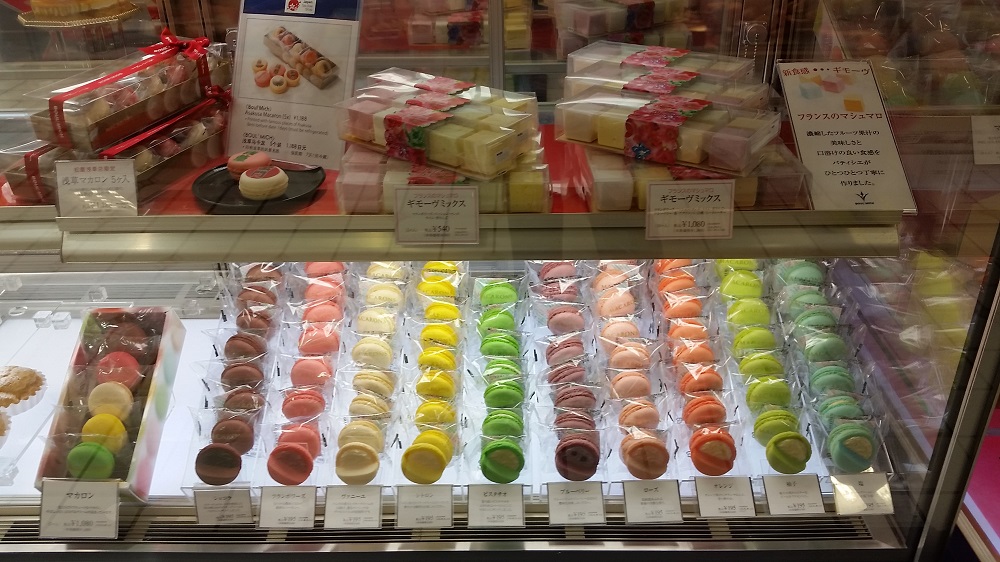 I realised everyone was getting ready to celebrate – White Day.
As I was leaving the department store, I saw they had an elevator to a roof garden.  At least I didn't have to walk to the roof…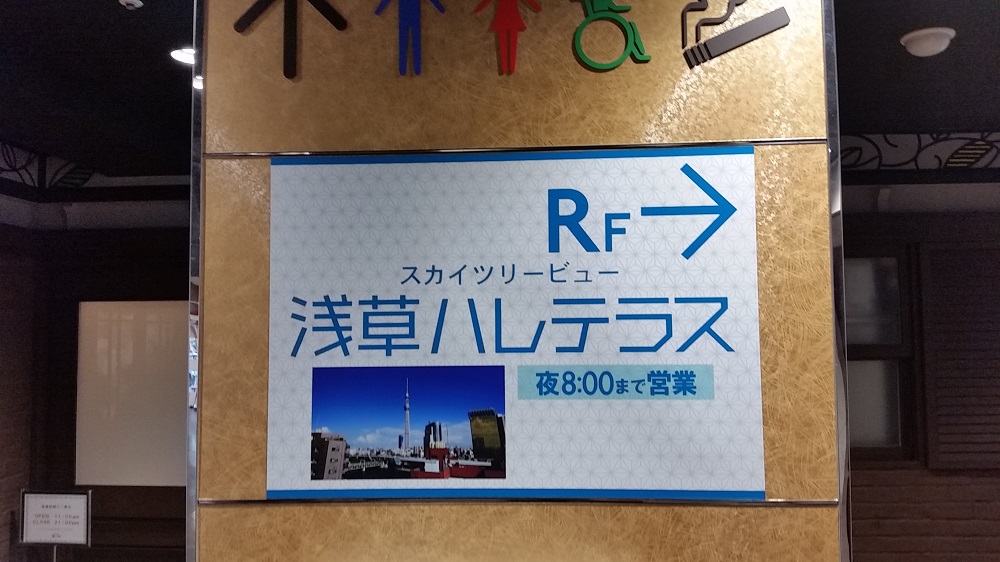 It was a simple garden, with a great view of the Skytree.
Then it was down to the street, and onto the bus home.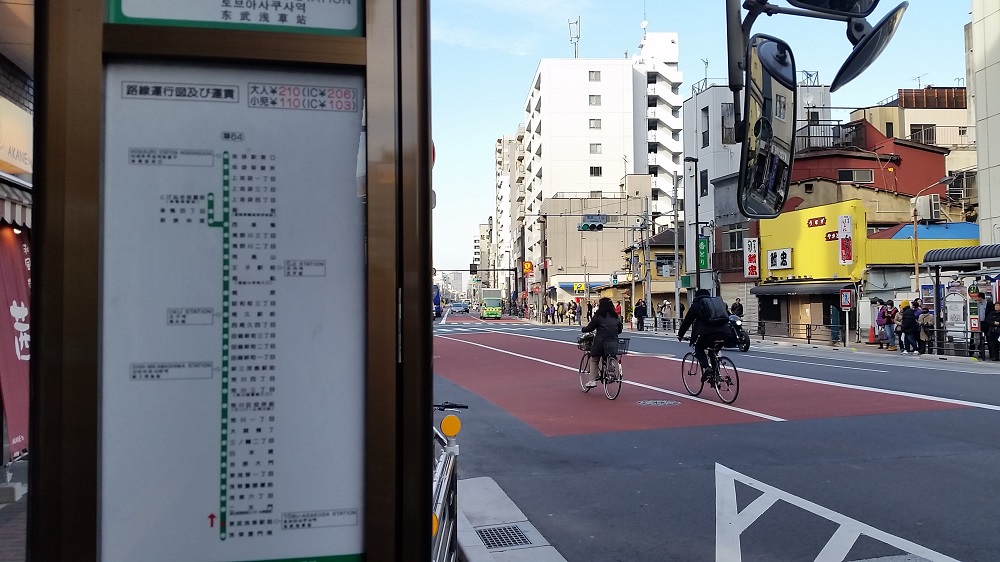 So much to see and do….. so little time.