I knew it was going to be 40 degrees and humid, but today was my 1 day in Kyoto to play "tourist". I couldn't come all this way and not see one of Kyoto's amazing historical sites.
The Fushimi Inari Shrine is as touristy as it gets, and for good reason. It is just stunning.
To get there from the hotel in the centre was pretty straight forward. I walked about 17 minutes to the train station, just the other side of the Kamo River.
Straight across the Gojoo Bridge.
On the other side of the bridge was the Kiyomizu Gojo train station.
It was straight-forward to buy a ticket.
It was a 10 minute ride for YEN210 to the Fushimi-Inari Station.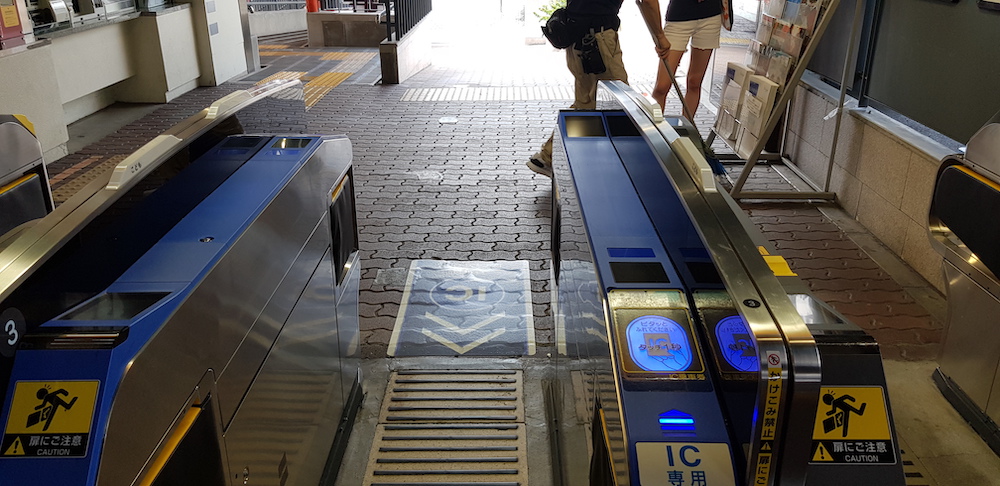 It was time for coffee. I had a place in mind, that was a few minutes walk.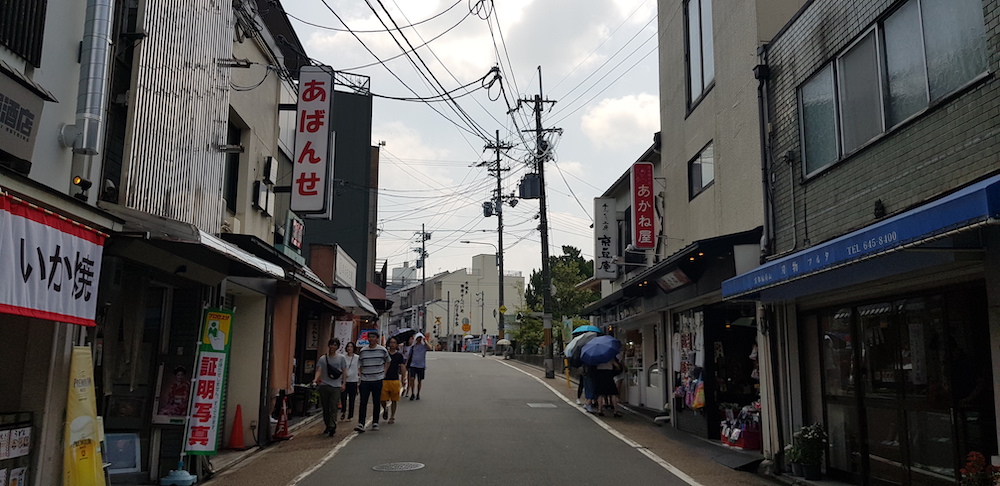 Vermillion Espresso Bar
It seems to have good reviews, and it looks like a third-wave coffee joint.
The coffee had a nice flavour, but wasn't really worth the nearly AUD$6.00 I paid.
I grabbed some lunch at a nearby supermarket and walked back a few minutes to the entrance to the shrine.
Fushimi Inari Shrine
In case you are keen to know why this shrine exists…
Fushimi Inari Shrine (伏見稲荷大社, Fushimi Inari Taisha) is an important Shinto shrine in southern Kyoto. It is famous for its thousands of vermilion torii gates, which straddle a network of trails behind its main buildings. The trails lead into the wooded forest of the sacred Mount Inari, which stands at 233 meters and belongs to the shrine grounds.

Fushimi Inari is the most important of several thousands of shrines dedicated to Inari, the Shinto god of rice. Foxes are thought to be Inari's messengers, resulting in many fox statues across the shrine grounds. Fushimi Inari Shrine has ancient origins, predating the capital's move to Kyoto in 794.

Japan Guide
Those planning to visit this shrine should know in advance – it is all up a hill! So you need to be a little bit fit. And if you go in August – bring water – as you will sweat buckets.
I managed to scramble off the busiest trails and encounter a magical bamboo forest reminiscent of an Ang Lee film.
I even found a quieter spot to sit and enjoy my lunch. Then it was time to head back down to the path.
Despite the heat, I really enjoyed the walk around this shrine.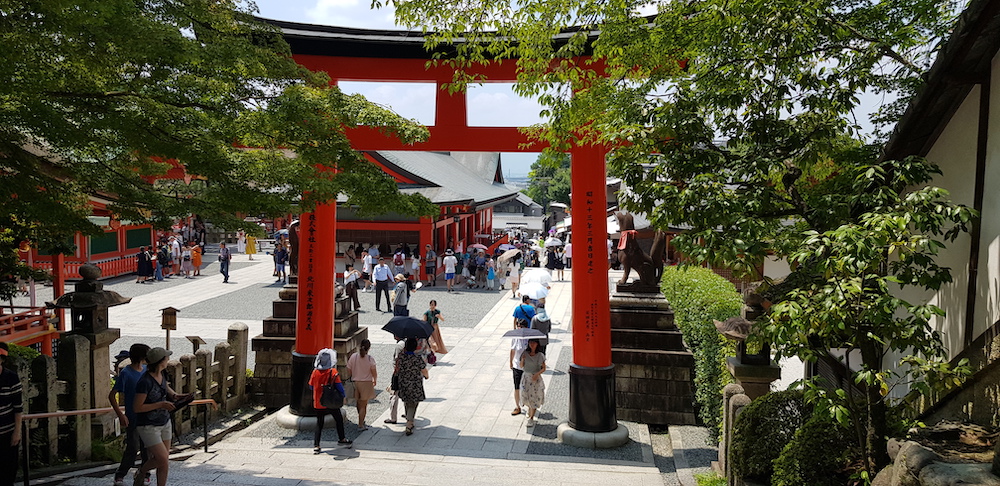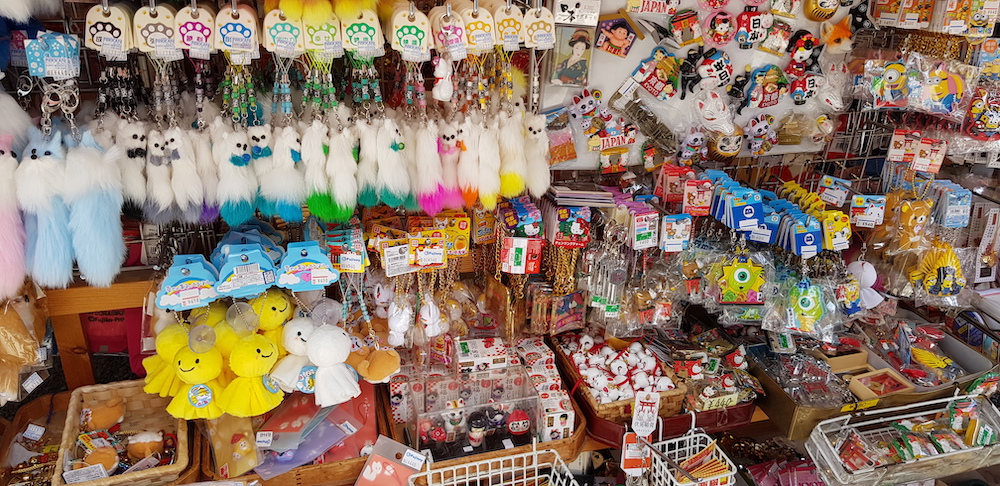 In hindsight, I would have brought an umbrella. I can see the value of using one when it is SO hot out.
I headed back to the train station.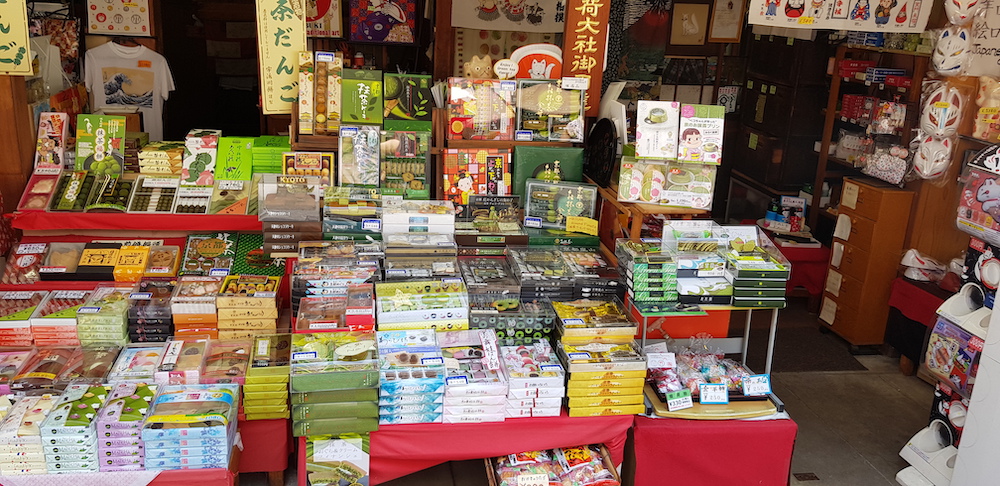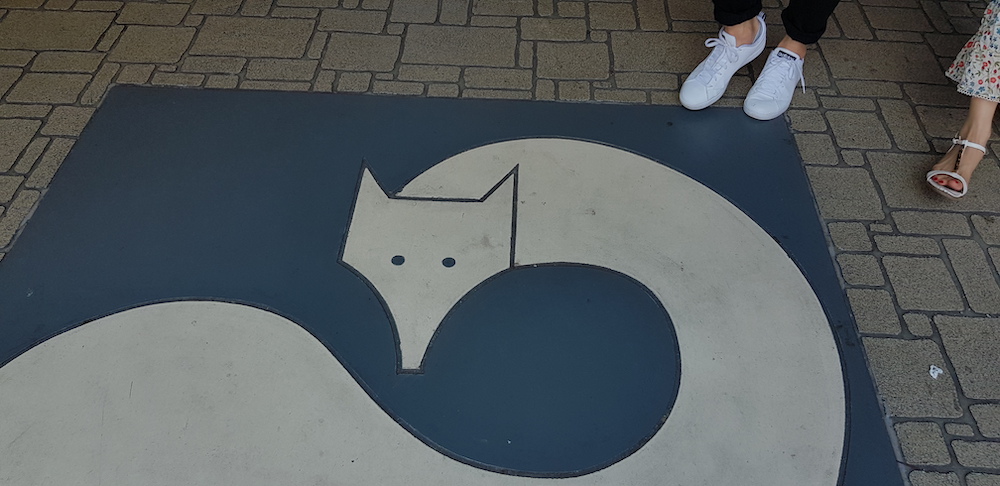 I decided to head into the main Kyoto station and shopping area.
Once back at the main station, I found an interesting food hall… with some very tempting treats.
The train station itself is beautiful.
And just outside is Kyoto Tower.
It was time for another coffee. So I headed off for another short walk.
Kurasu Coffee
This coffee shop was also recommended.
The coffee was very good, and they had a some nice swag. They even gave a cute, little sticker for free if you left them a review – clever marketing!
I headed back to the hotel.
There is something really sweet and respectful about Japan. I may have mentioned this before, but I really admire their care for their community.
I see this expressed in the little things, like well cared for flower pots on the public footpaths…
I headed back to Kyoto Central and decided to visit the Shosei-en Garden Kikoku-tei.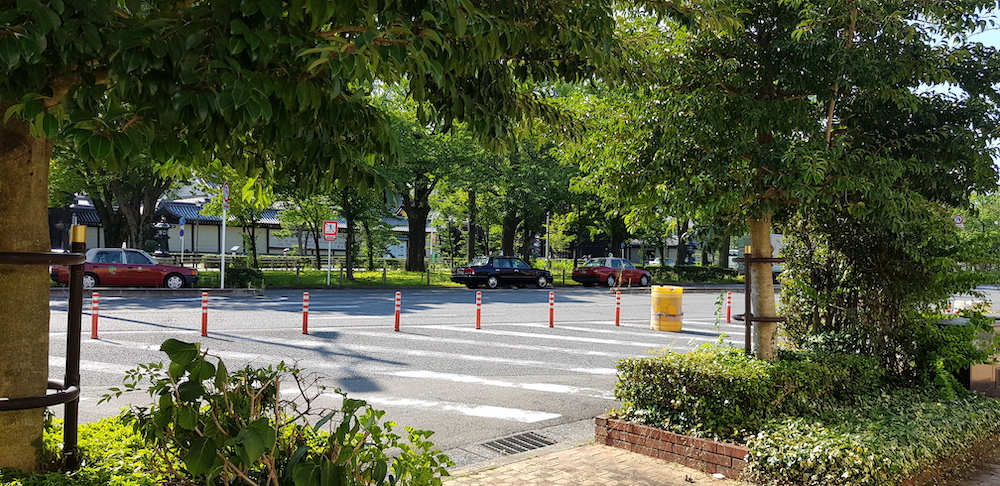 Unfortunately I couldn't seem to find the entrance to Shosei-en Garden Kikoku-tei.
By the time I found the entrance, it was 20 minutes from closing. Not really worth paying to go in for 20 minutes.
So I walked back to the temple on the main road.
Ryukokuzan Hongan-ji Nishi Jongan-ji Temple
For some of the background info…
Nishi Honganji Temple is a large temple compound located north west of Kyoto Station with many beautiful buildings of historical and architectural significance. It is one of two head temples of the Jodo Shinshu sect of Buddhism in Kyoto.

KyotoStation.com
It was a relaxing place to sit, and chill, and take in the atmosphere.
Spending a day in the incredible heat was exhausting, so it was back to the hotel for me!
After the sun went down, it was cool enough to head out for some dinner.
I do enjoy Japanese food!