This was no holiday. I still had work tasks to complete, meetings to attend, and deadlines to smash. Working remotely is still working.
Yes, I have to admit, getting stuck into work, while finding your bearings in a new city does increase your stress levels a bit. There are some things you know for sure – dress for work, find a good (if possible) coffee, find a good workspace. Cross these off, and the day usually begins well.
Firstly, it looked like a sunny warm day in Tokyo.
Dressed for work – check
I've noticed that my style for working, is giving up "corporate conformity" and finding my own comfortable dressing personality. I'm not sure who decided we should all dress the same in the office.
Again, I'm lucky to have found companies in Australia, that let their crew express their individualism, while still being….. presentable 😉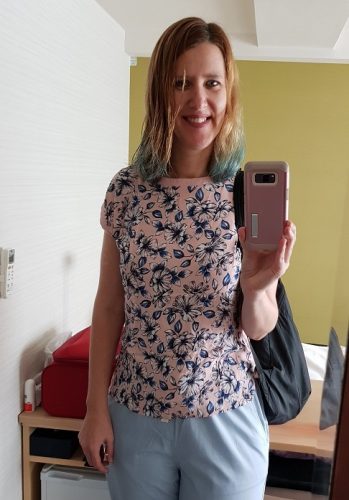 The fish market
I quickly learned that my hotel was next to a famous fish/ seafood market, that attracted tourists from all over.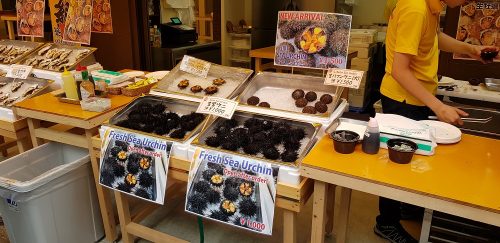 There seemed to be a lot of signs saying – no photos. This is an indicator of some "fatigue" from tourists.
My search for a good coffee place, failed to locate the place I was looking for, so a bit exasperated, I ended up…. where I normally end up in circumstances like this….
Morning coffee – check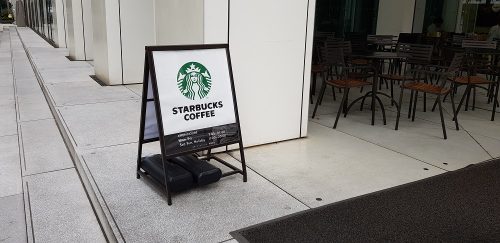 The staff were overwhelmingly friendly and helpful in explaining what was available. Still adjusting to the heat, I opted for an iced latte.
Good workspace – fail
I had previously found a co-working space online called GinzaHub. I had messaged them twice that I was coming, and needed to start at 9am.
Yet, upon locating the space, it was closed 🙁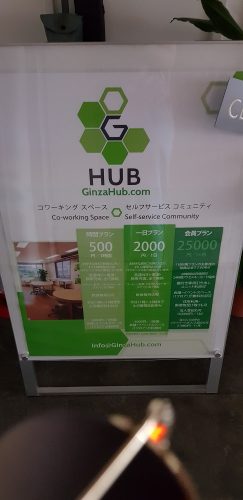 Unsure of when it would open, I headed back to take my first meeting either from Starbucks or the Hotel.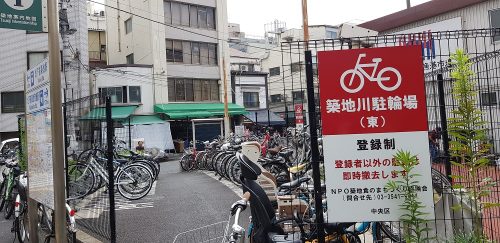 Good workspace – check
Bless the super fast wifi in the hotel.
After working for a few hours, I was starving and headed out to see what the market could provide.
I ended up finding a delicious little smoked salmon and roe pasta.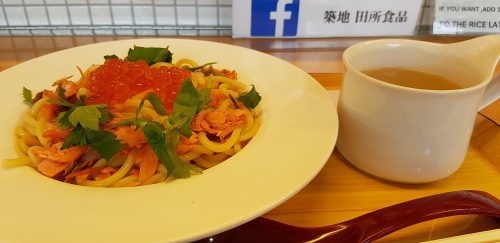 This dish might have been fast food in the past. But for foreigners in the Fish Market, it's 900YEN (AUD$12).
Back to work, and then an afternoon coffee run to a closer Starbucks.
Coffee number 2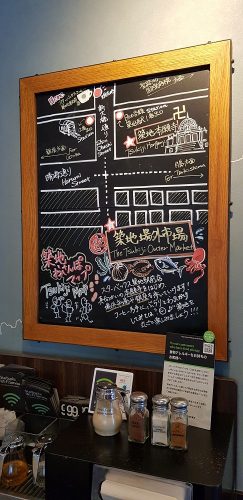 Heading back for the final run of work, I noticed the area was popular with tourists for a reason.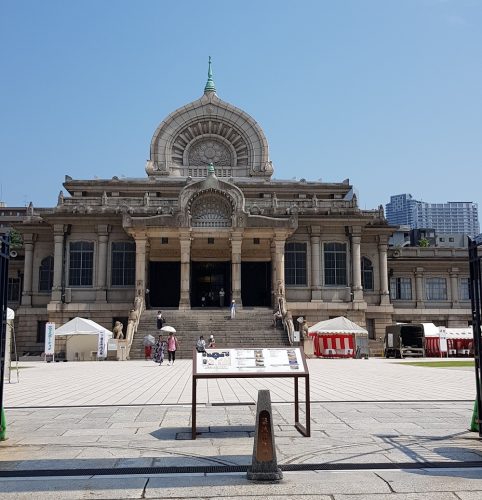 When working remotely, it is a real risk to over-work. Without anyone else around to tell you to shut down, you can still be typing at 7pm without realising it. It has happened to me a few times.
The best way to manage this, is to set an alarm or timer for a hard shutdown, when your working day should be over. For me, I set it to 6pm, because I am a workaholic 😉
Time to head out…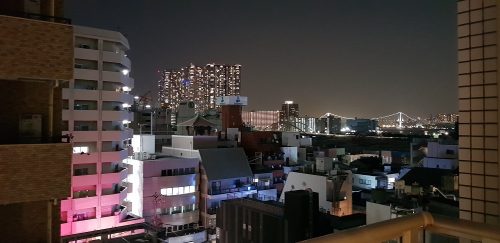 Pasmo Card for Tokyo Public Transport
I learned that getting around Tokyo is best with a Pasmo card. This card can be bought from vending machines at metros and train stations for 500 YEN and then topped up with credit as you need it.
You then tap-on and tap-off as you need to.
It was a beautiful night, to be exploring Tokyo. But not too late, as I have to treat it like a normal "school night" with work in the morning….