This place feels remote.  I get the sense that people "escape" to Gran Canaria in the Canary Islands for the sunshine, the Spanish community culture, the beach, the hills, the sea breeze… The landscape seems harsh and rugged, yet soft and romantic at the same time.
This is the place where it's ok to run around and visit many parts of the island, or do absolutely nothing at all.  Most visitors here seem to be unwinding.  You can almost see their stress being taken out with the daily tide.
You can also witness people reconnecting… with their family and friends, and with themselves.
So it's here I have found myself for two weeks, and "found myself" is the best description of my time here.
You will find my blog light on coffee and food recommendations, and also light on official sightseeing, as all of what I saw was just on my daily walks.
These are the first highlights from my time in Las Palmas:
View walking from Airbnb towards the beach.

The main streeet in Las Palmas.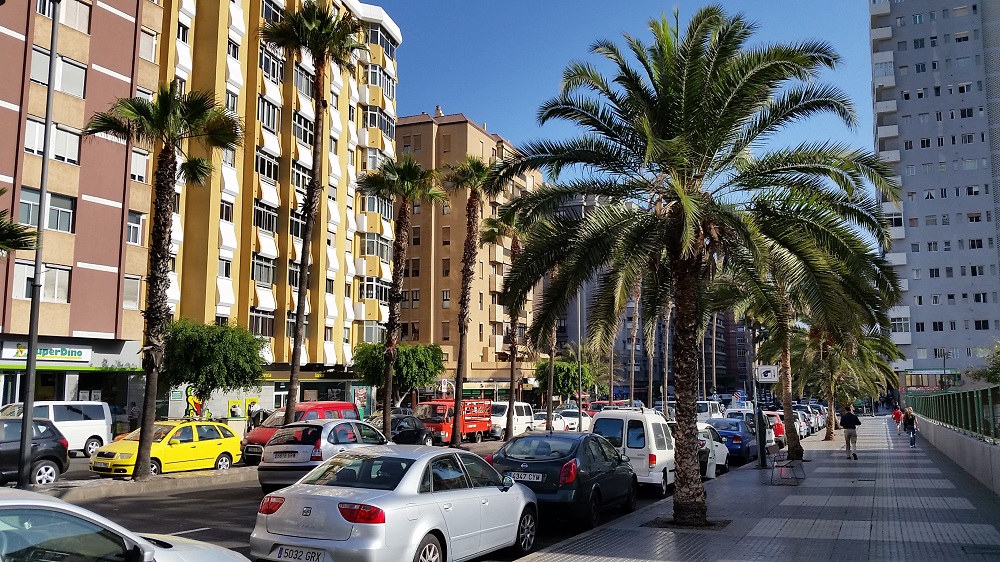 That view from the promenade.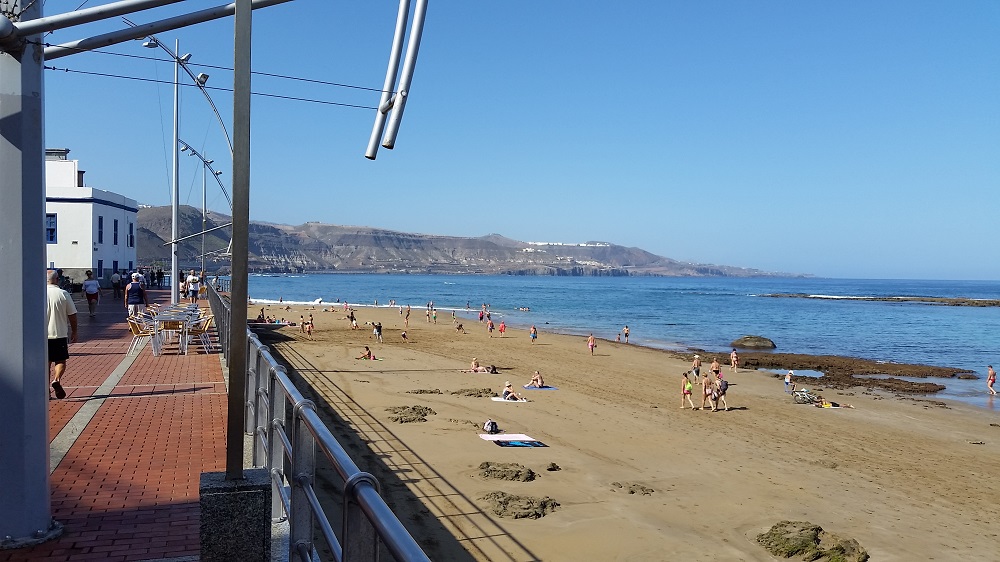 Parroquia de Santa María del Pino
I love the colour of this church from 1939.
Avenida José Mesa y López
One of the many fountains in town. I think the world needs more fountains…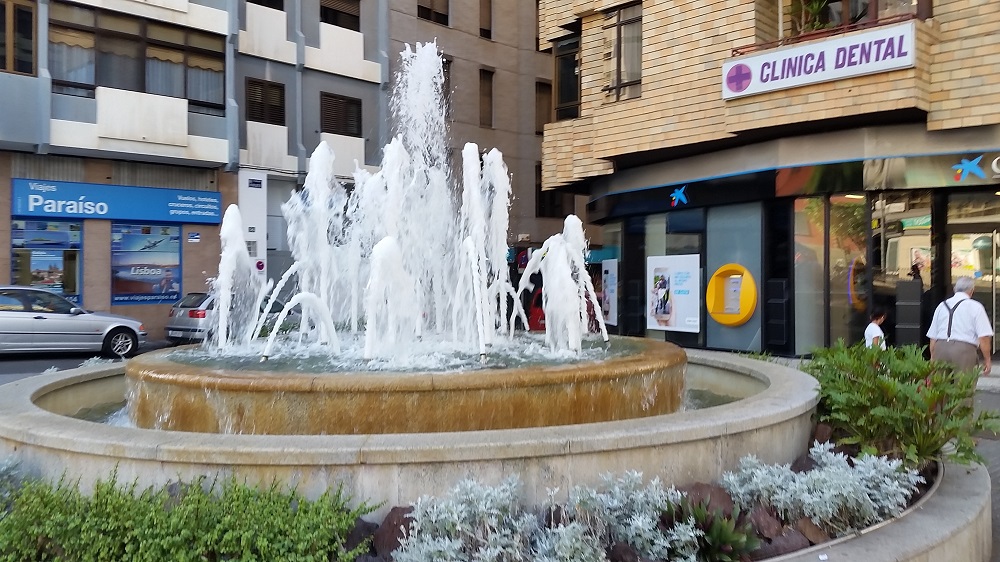 One of the many streets leading down to the beach.
The street art here is stunning and thought-provoking.
The other end of Playa de Las Canteras where the sand is a lot darker.
Escultura del tenor Alfredo Kraus
Alfredo Kraus was a distinguished Spanish tenor from the Canary islands, particularly known for the artistry he brought to opera's bel canto roles.  His statue stands next to the Auditorium.
If you want some tenor magic, please listen below to – L'Amour….Ah, Leve-toi soleil
https://youtu.be/dsa0DYwwvHE