Yep. My body knew that I was at 2,200m altitude and it was punishing me.  The usual symptoms were back – blocked nose, difficulty breathing, tired and drowsy.  Still, I was determined to get out and see Mexico City.
My expectations of Mexico City were mixed.  Most of what I had heard about this town was a combination of good and bad.
I knew this was a super-city with 22,000,000 residents – basically the size of the Australian population in 1 city.  I knew it had a rough past with crime and kidnappings (see Denzel in Man on Fire 2004). I also knew it had the biggest range of museums and art.  Either way, I was about to have my first glimpse.
Day one simple task – walk 20 minutes, have a coffee, walk 20 minutes back.
Here we go…
I immediately noticed that the streets were very clean, and the people very smiley and cheery.
I walked past an amazing retro church.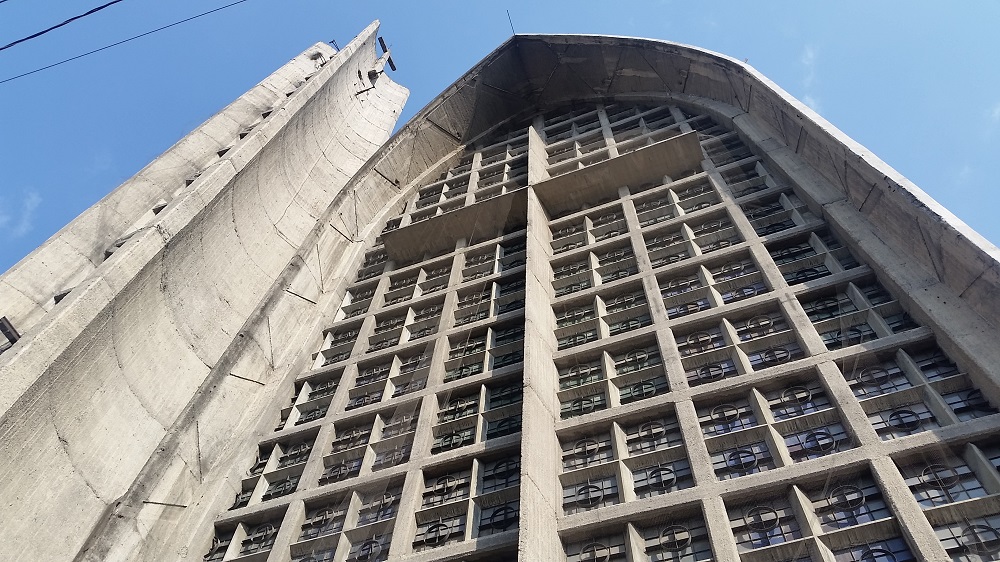 The houses were very creative.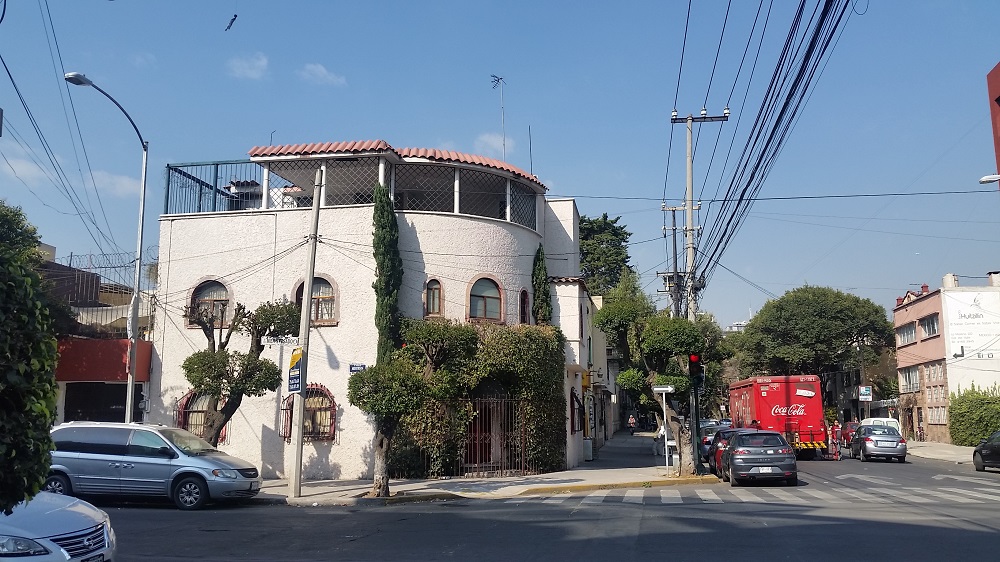 The school was painted with cute images.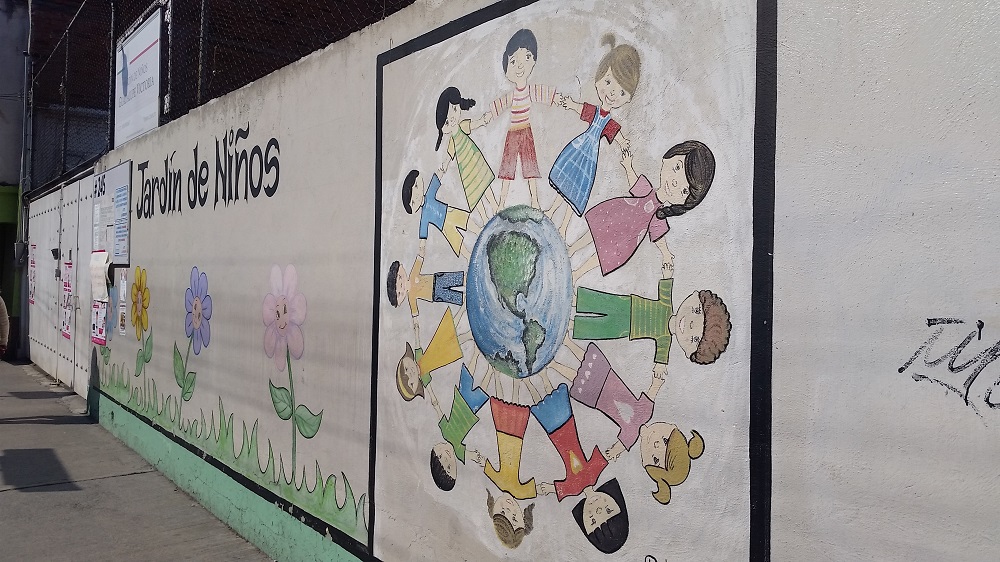 I arrived at Mercado del Valle and it seemed very quiet.
Mercado del Valle
It was a cute indoor market.
I found a busy booth and decided to try the Gorditas Ahogadas.
It was entertaining watching it prepared before my eyes.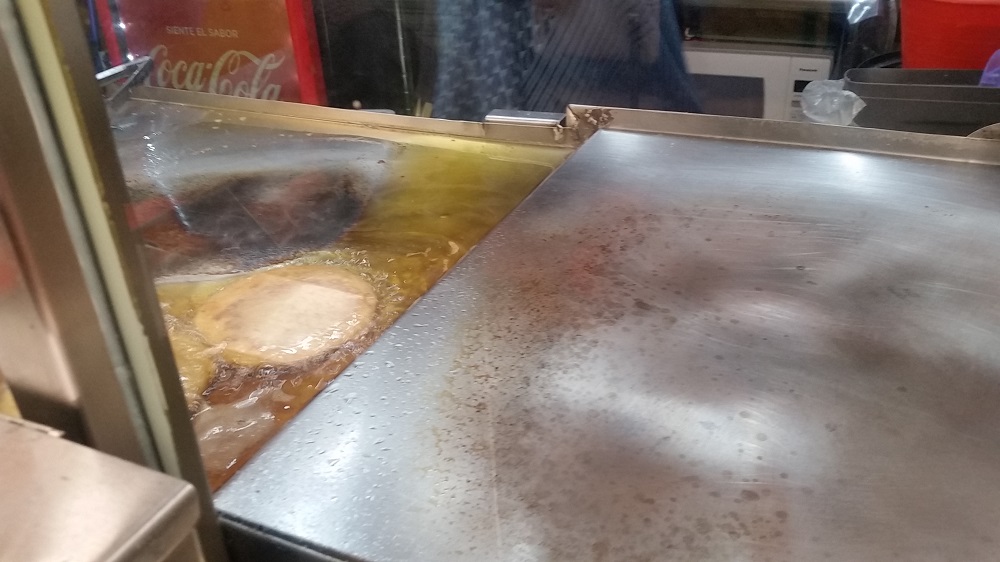 It's sort of like an tortilla pancake that is cut open and stuffed with… your choice of stuffing.  It was pretty good for MXP$12.
Then I went looking for the place I came to see – Cafe Passmar.
Cafe Passmar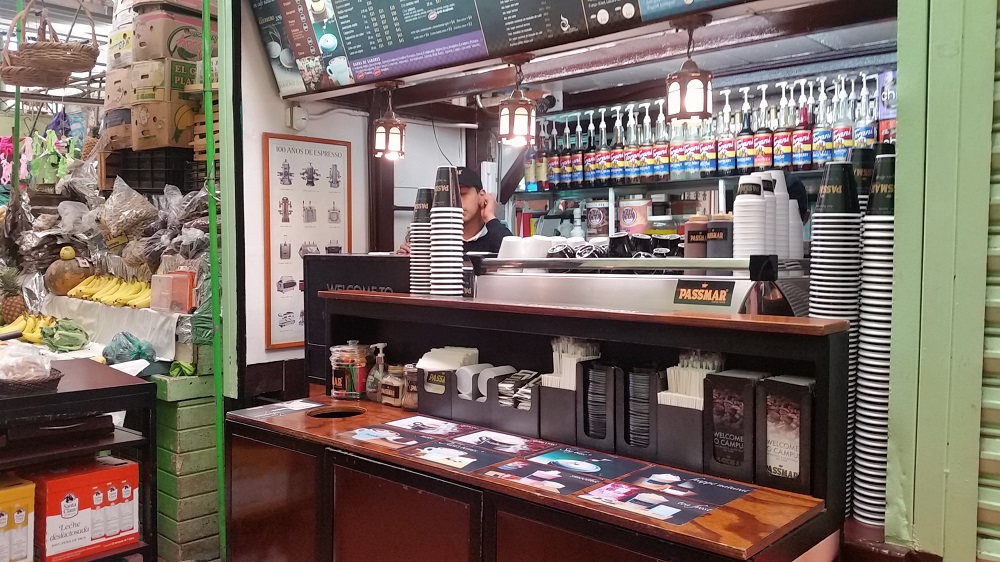 This coffee is one of the most highly rated in Mexico City, so I was keen to try it.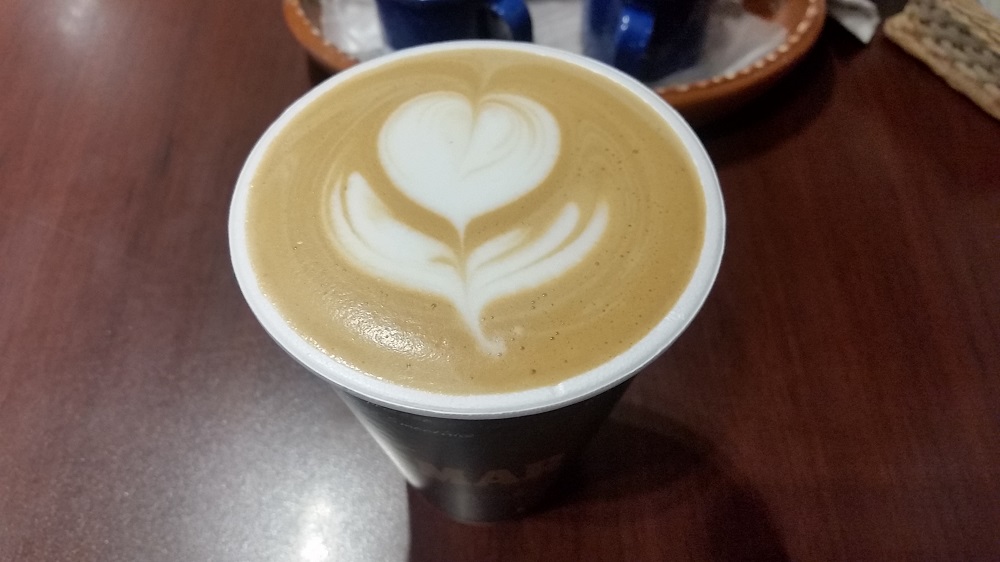 I also couldn't resist have 3 cheese quesadillas – perfect 'altitude sickness'/ hangover food.  It came with 2 spicy salsas.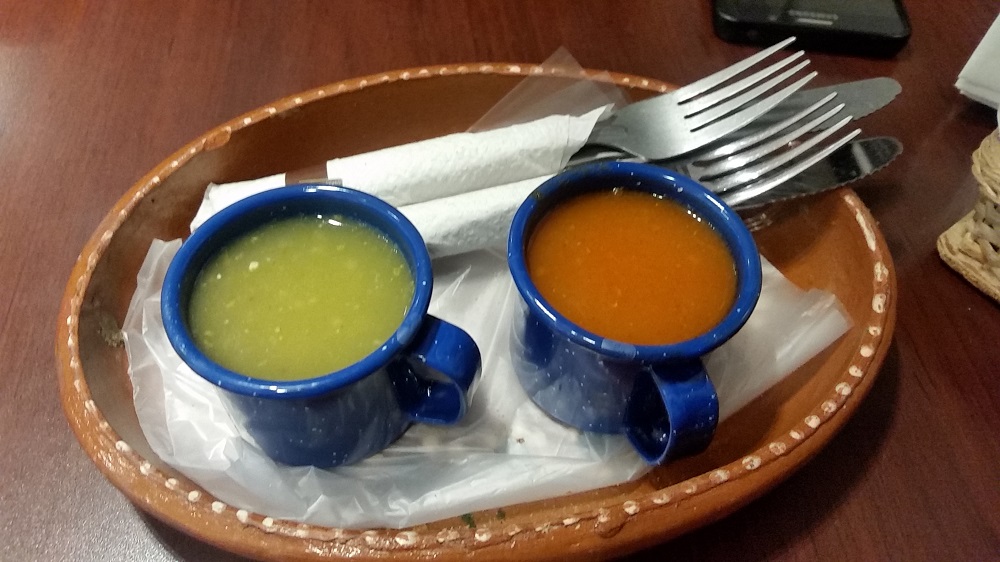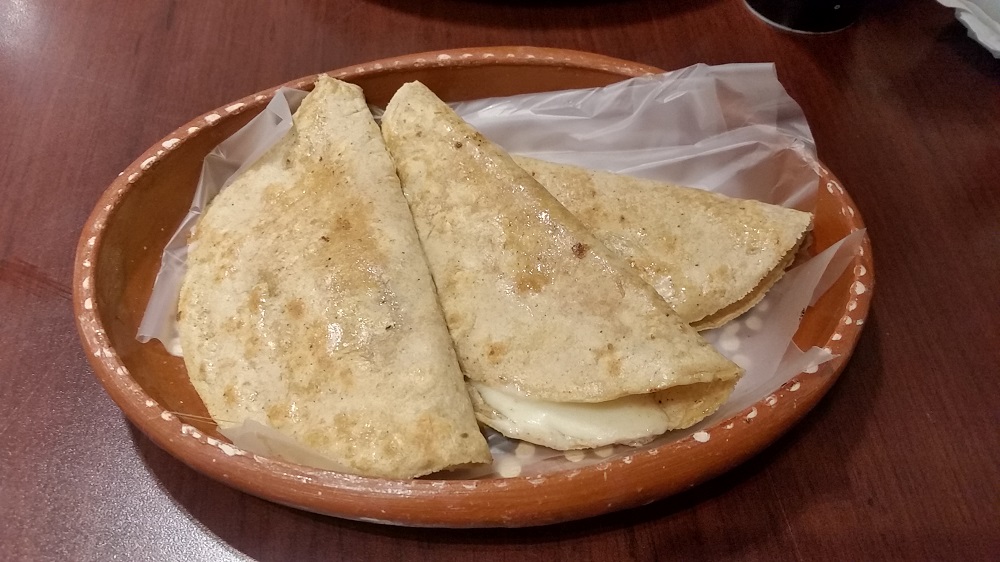 Then, I grabbed some fruit and veggies, to balance out my sins. They were the reddest tomatoes I had seen.
And nice strawberries too.
Then I wandered around checking the place out.
I still wasn't feeling great, despite the good coffee, so I headed home.
I found a juice bar and opted for a juice with spinach in it.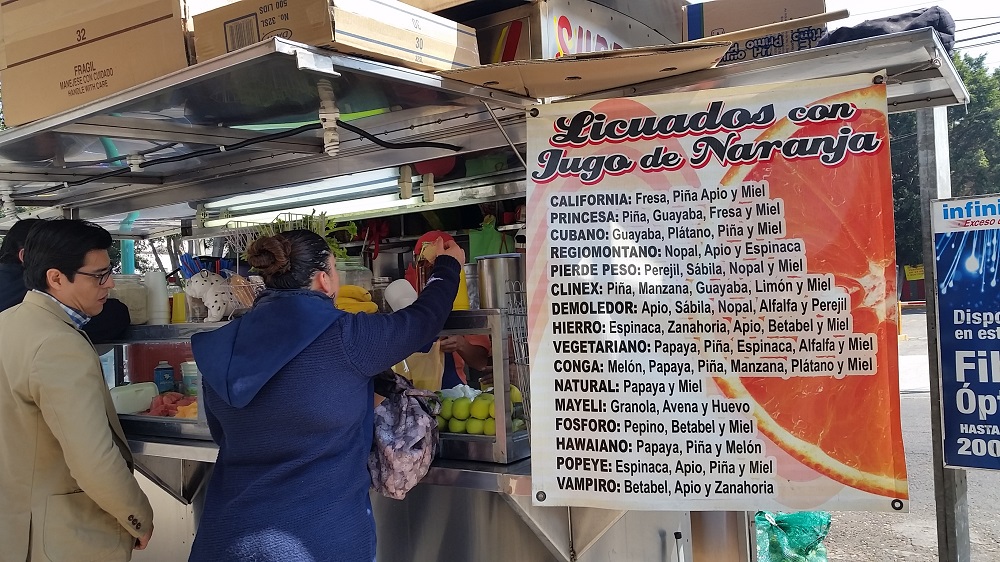 It was tasty and exactly what I needed.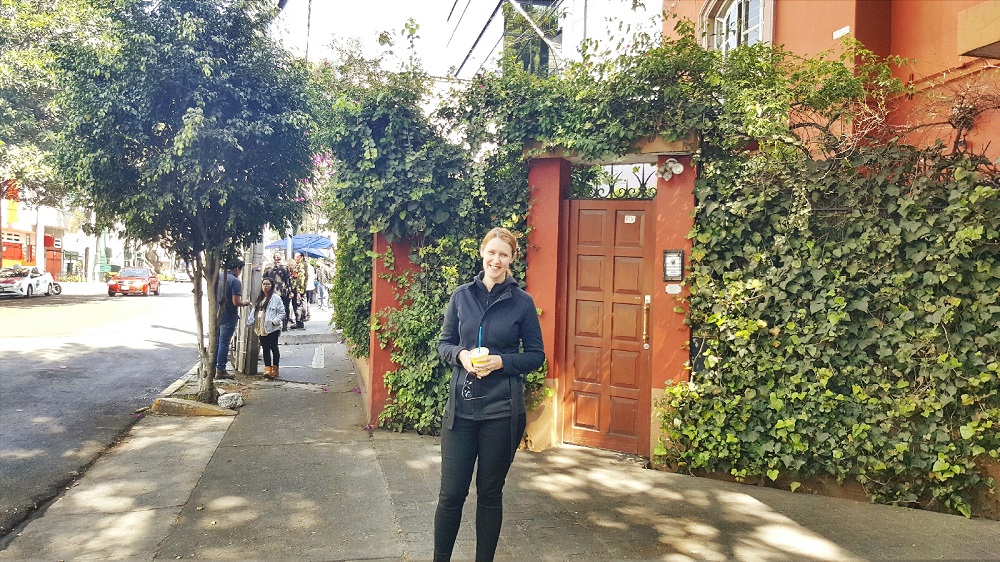 Even with this short time walking around Narvarte Poniente, I was already very happy with Mexico City.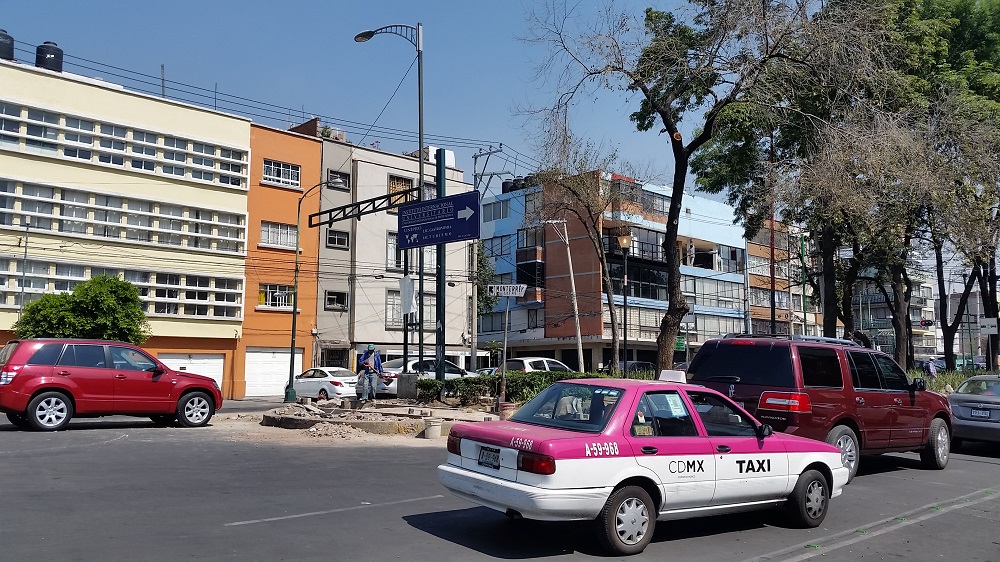 Later than afternoon I crossed over to the massive Parque Delta Shopping Centre to pop into Soriana and grab some groceries.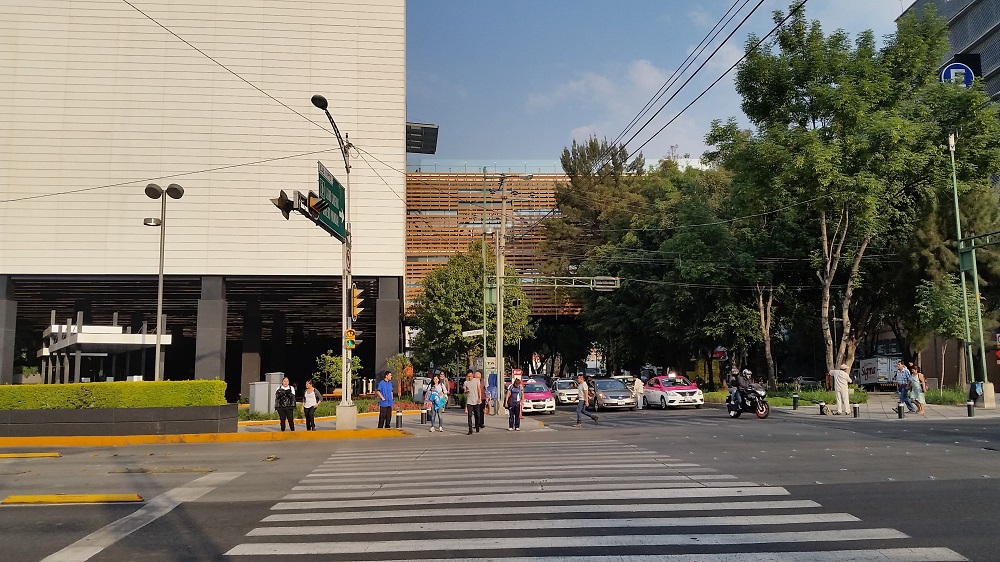 I already really like this place.