I wasn't ready to leave Tokyo.  I had fallen for the beautiful buildings, clean streets, friendly locals and efficient…. everything!
I had a small issue with my luggage.  In Japan, the Airbnb hosts tend not to let you leave your luggage if you have a late flight.  As nice as Yuko was, and as much as I enjoyed staying with a local, this was a bit annoying.  I guess it's all part of the balance.
Still I really enjoyed this Airbnb. Great location.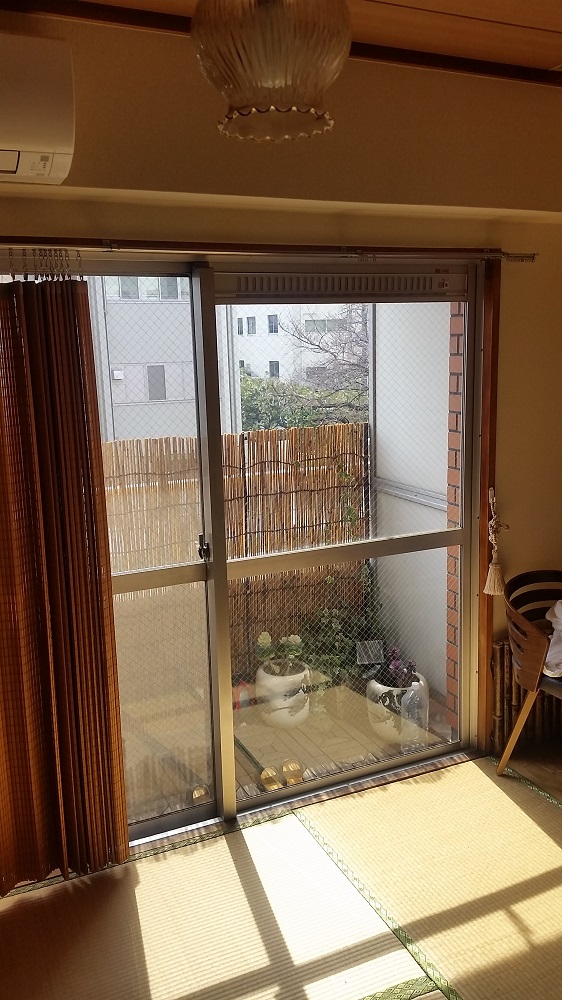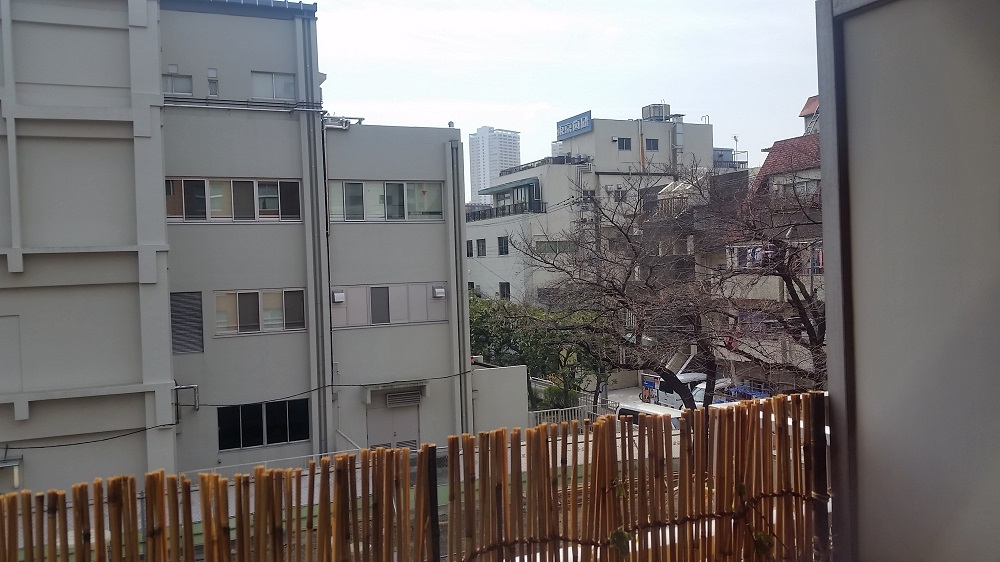 I had to head out for the day with my little suitcase.  And I was so pleased that it was little.  I had an idea to head to Tokyo Station, and leave my suitcase in a locker.  That's the problem with good intentions…
Anyhow, it was a 3 minute walk to the nearest Metro.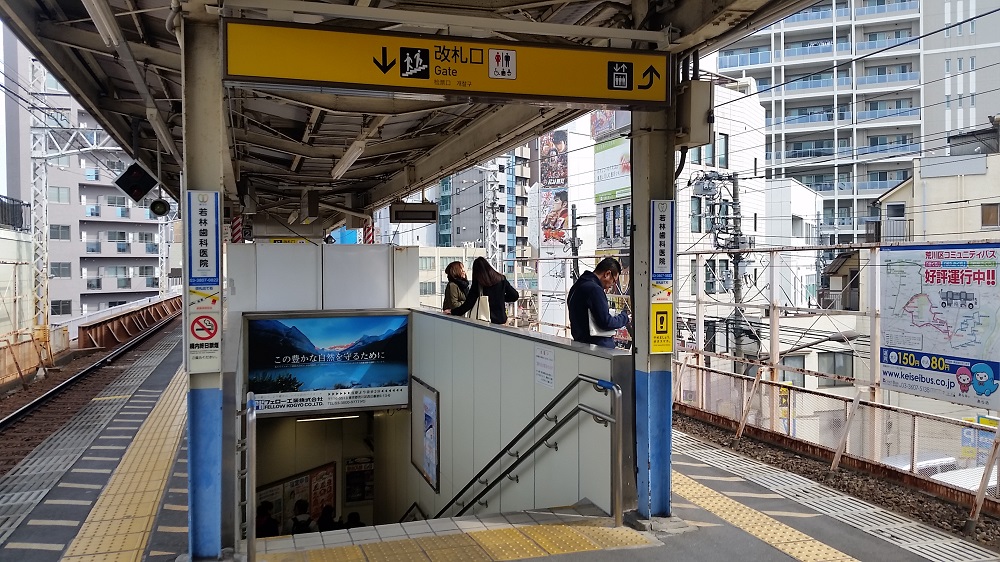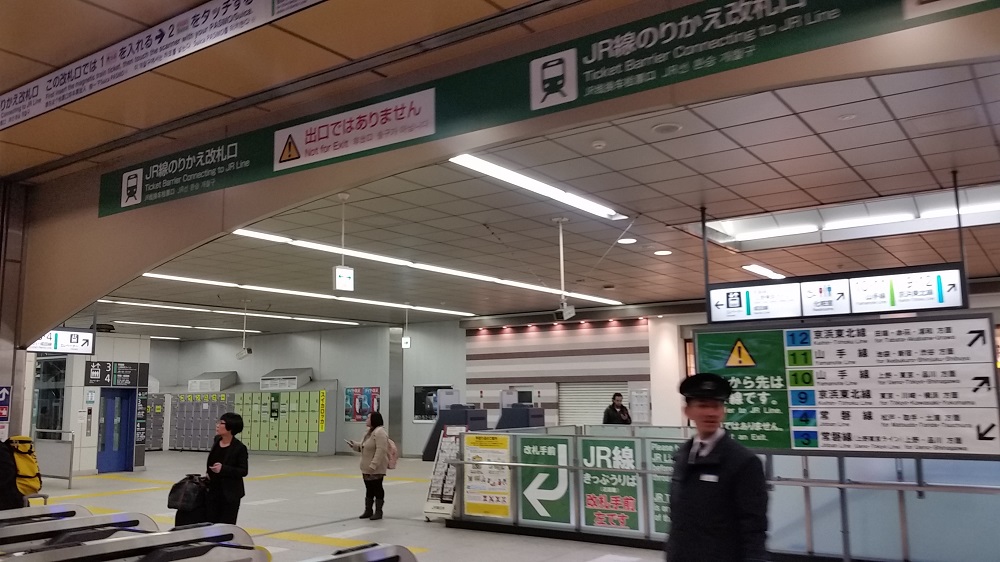 Then I had to change trains at Ueno.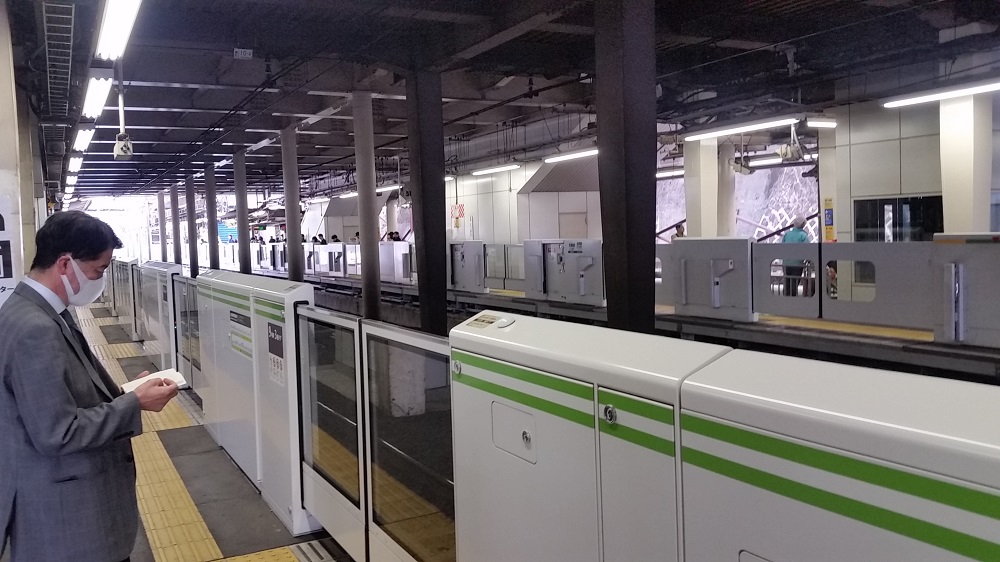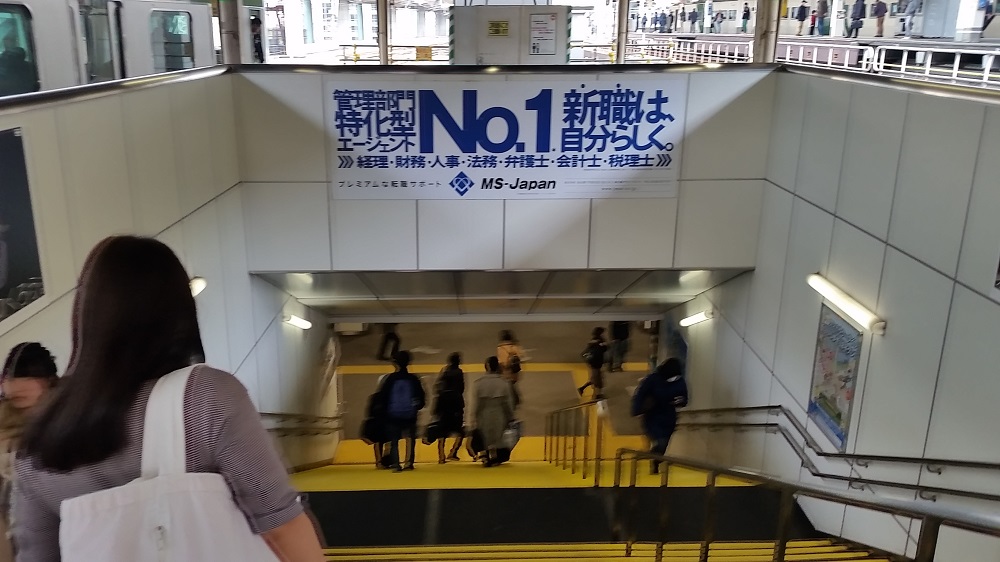 I arrived at Tokyo Station pretty quickly and started to look for a locker.  There was not a single locker available!
I did a whole lap of the station.  I had two options:
Take the suitcase with me
Catch a train to another station and keep looking for a locker
My little suitcase and I had come so far… so I decided we would spend the day together.
But first coffee.
There were no recommended coffee places near Tokyo Station, so I went back to my trusty backup plan – Starbucks.
I headed outside.
It was a nice area. As always, the streets were spotless.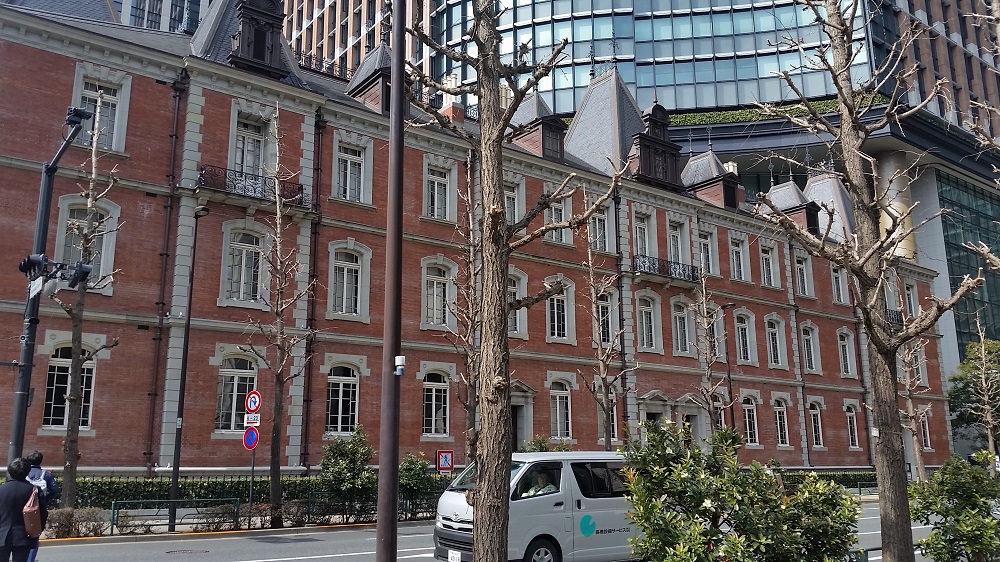 There was such a creative mix of building styles.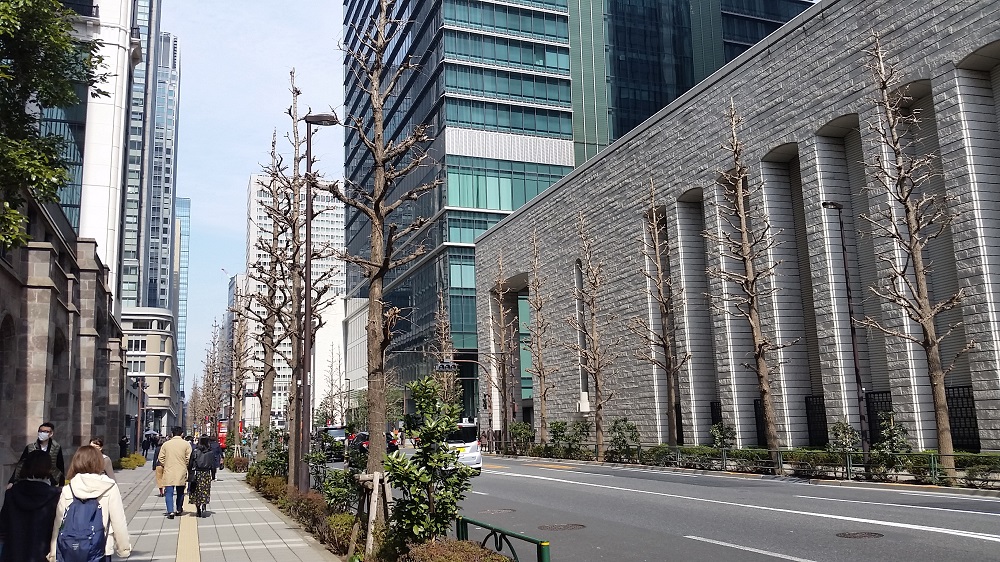 I finally found a Starbucks underneath a shopping centre.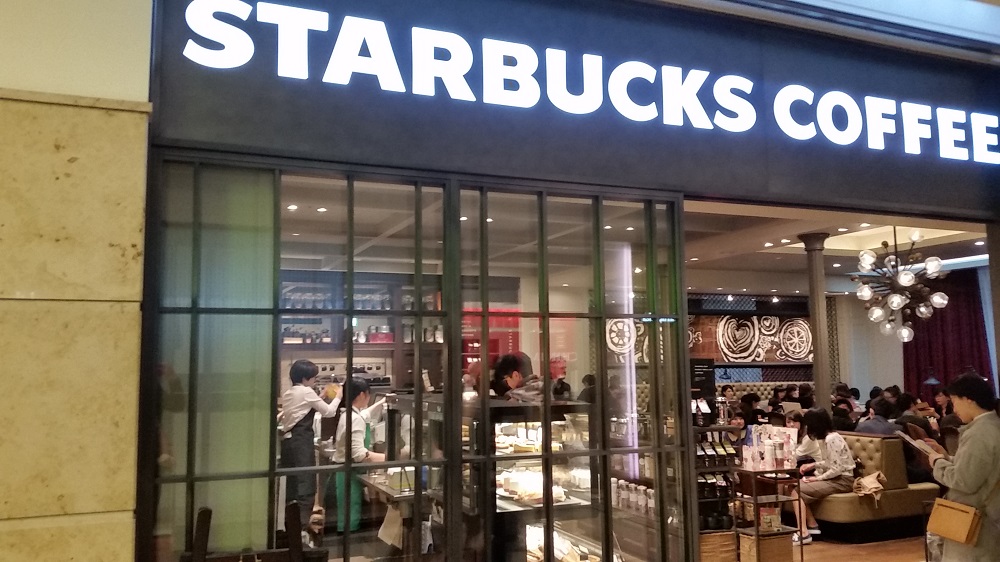 After coffee, I went to check out Chiyoda Park. There was a nice view back to the main Tokyo Station building.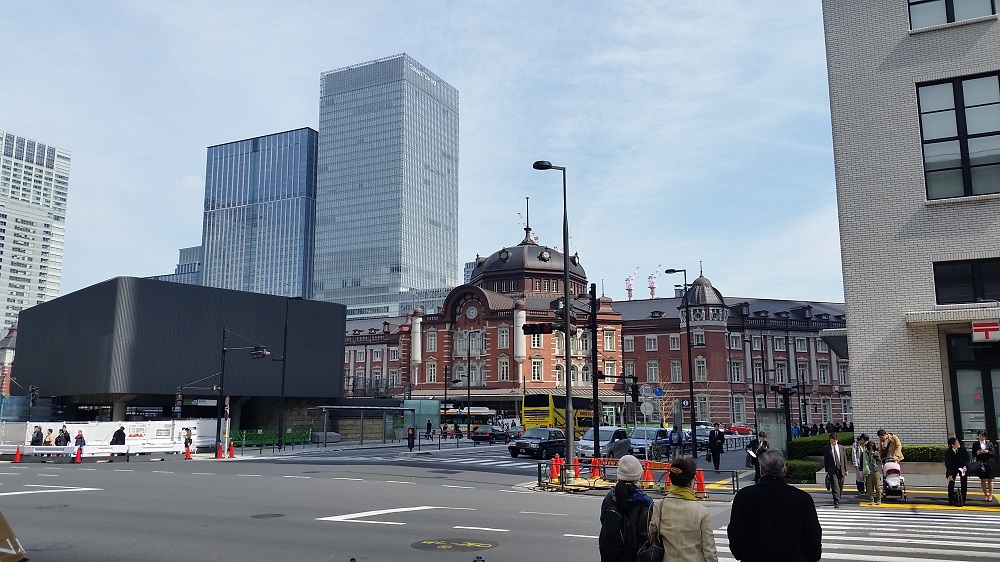 It was a weird day in regards to the weather, the sky was clear but hazy.
Chiyoda Park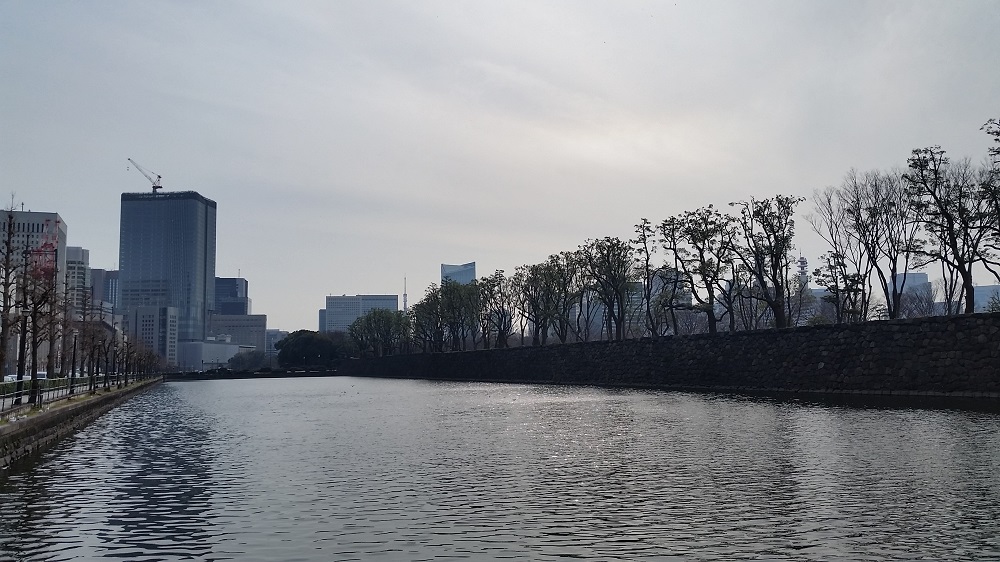 It was clearly a LONG walk in all directions to see anything, and I was quite exhausted from all the Tokyo walking.
I decided just to chill.
I could see a corner of the Imperial Palace garden.
Then it was time to find some lunch.  So I went back to the shopping centre and opted for some "Mexican" food.
After lunch, it was time to find the bus to the airport.  I heard that the bus was just as fast, but substantially cheaper.  It was on the other side of Tokyo Station.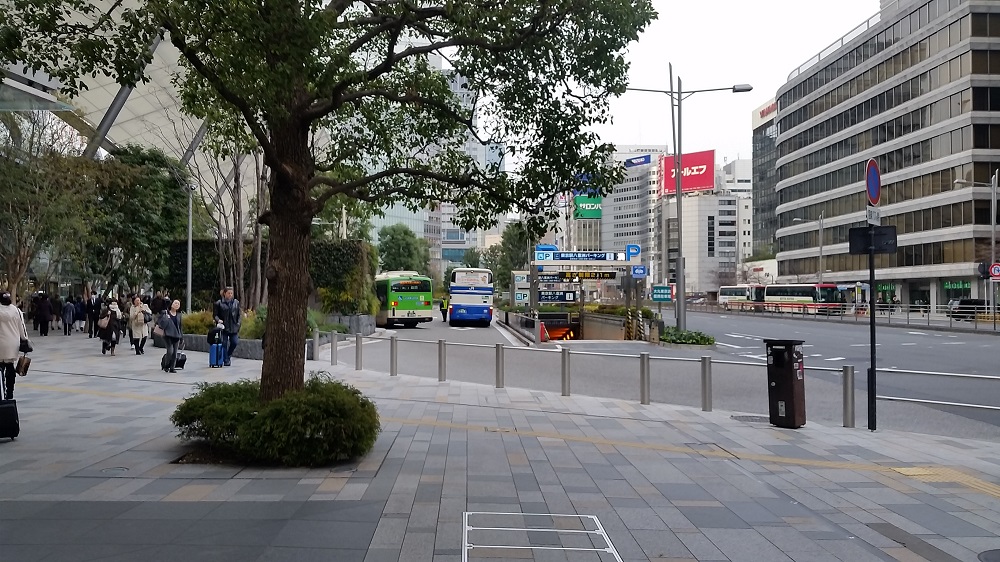 I found the queue, and the next bus was 15 minutes away.
Be-Transse Access Narita
It was only JPY1,000 to the airport.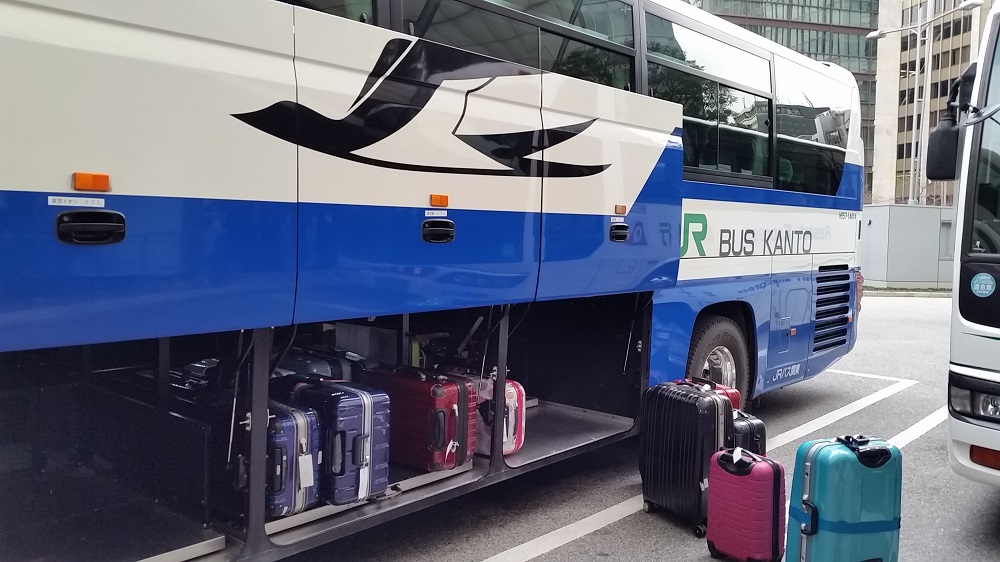 Jetstar was Terminal 3.
Soon we were off.
It was a scenic journey through Tokyo on our way to the airport. I much preferred it to the train.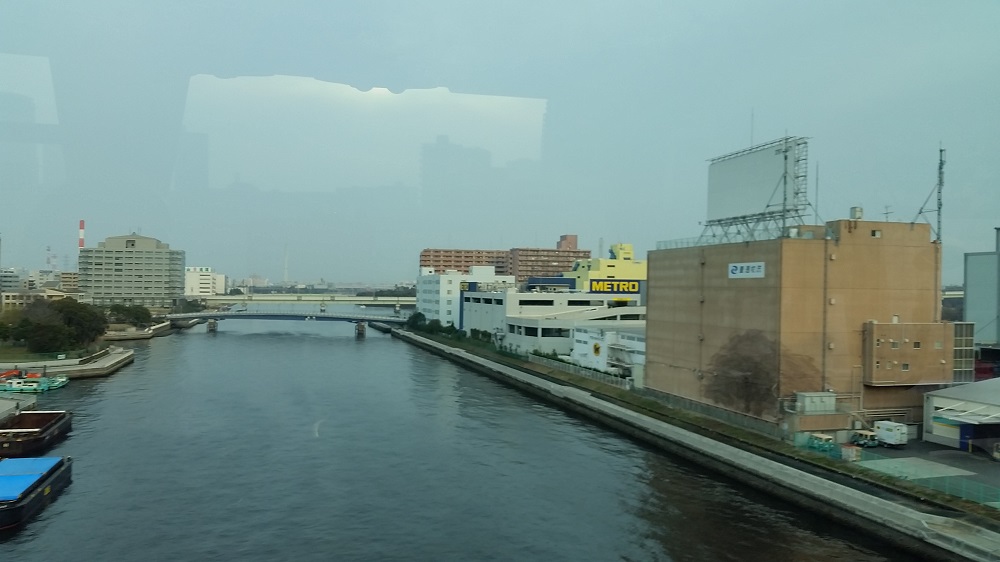 It was only an hour, which passed pretty quickly.  After stopping at Terminal 1 and 2, we headed to Terminal 3.
Narita International Airport Terminal 3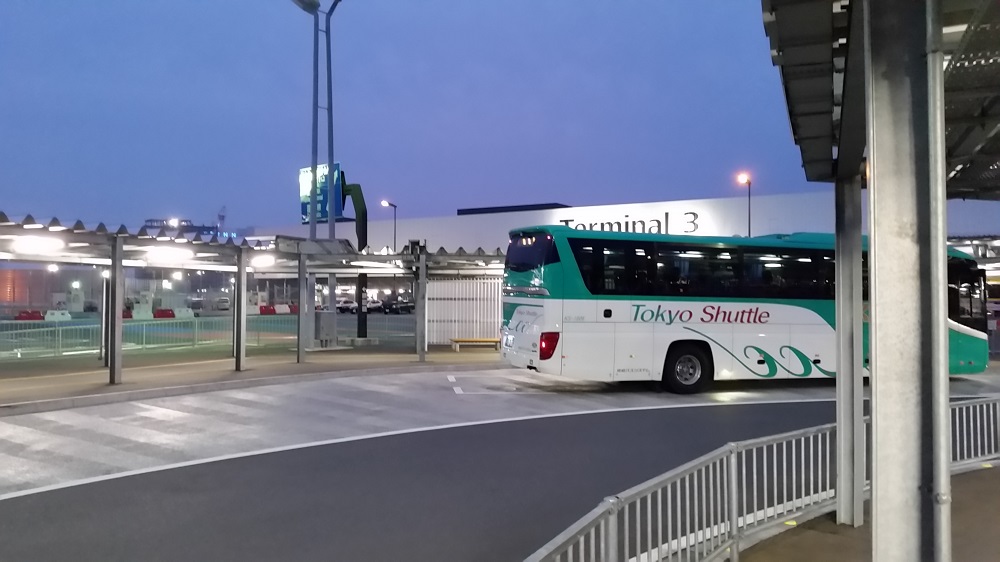 The signs to the terminal were easy to follow.
Jetstar Check In
Since I only had carry on luggage, check in was pretty fast.
Since there is little or no food and drinks after Security, I opted to eat first before going through.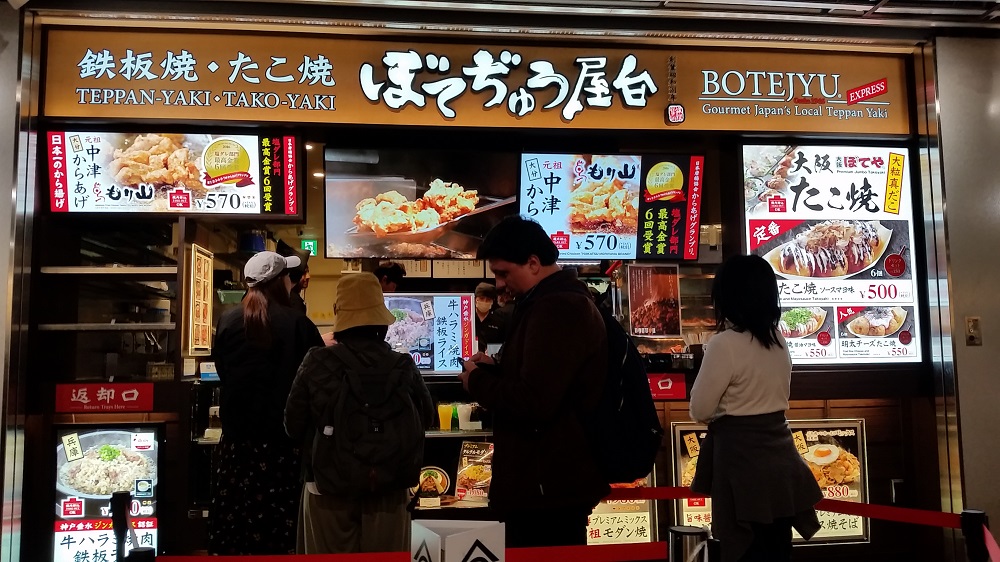 I love Okonomyaki.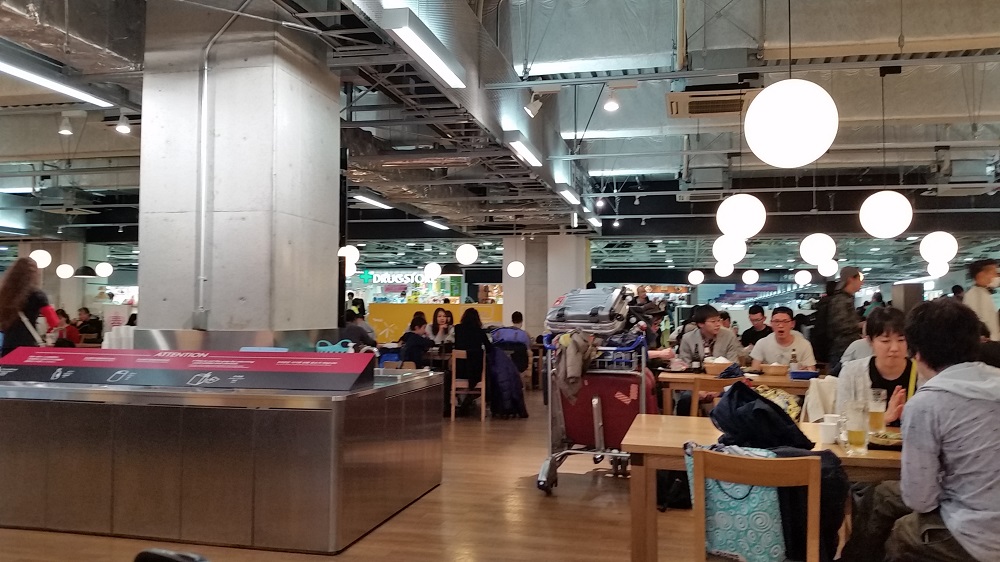 Then it was time to head through Security.
It was smooth to get through. I headed straight to the Gate.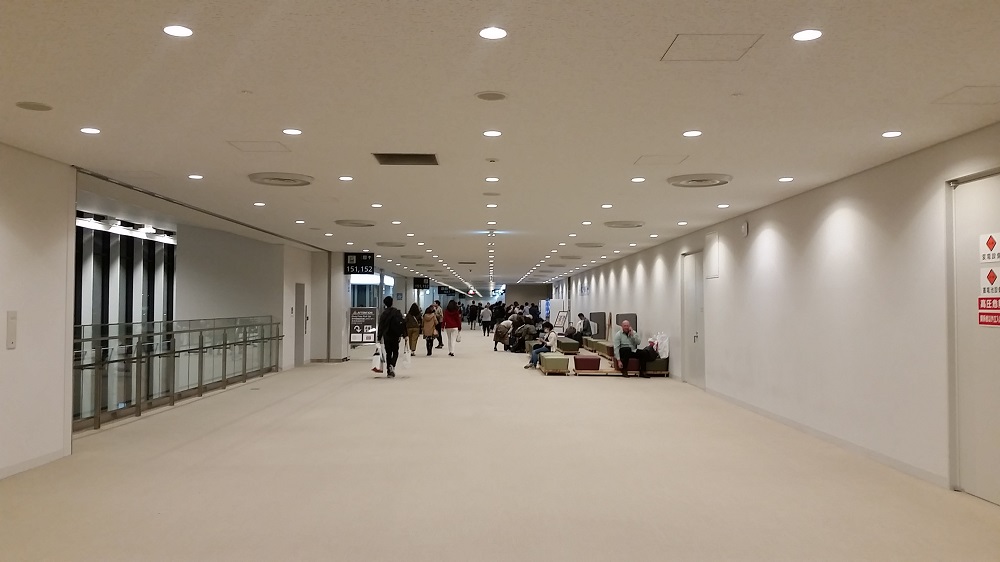 I saw our bus.
I wasn't at the Gate long…. and we were boarding.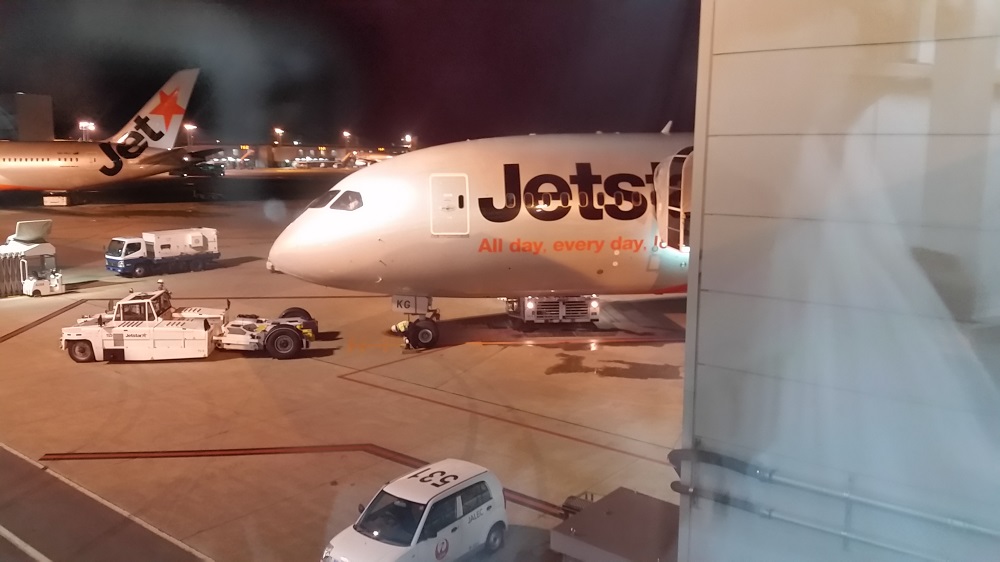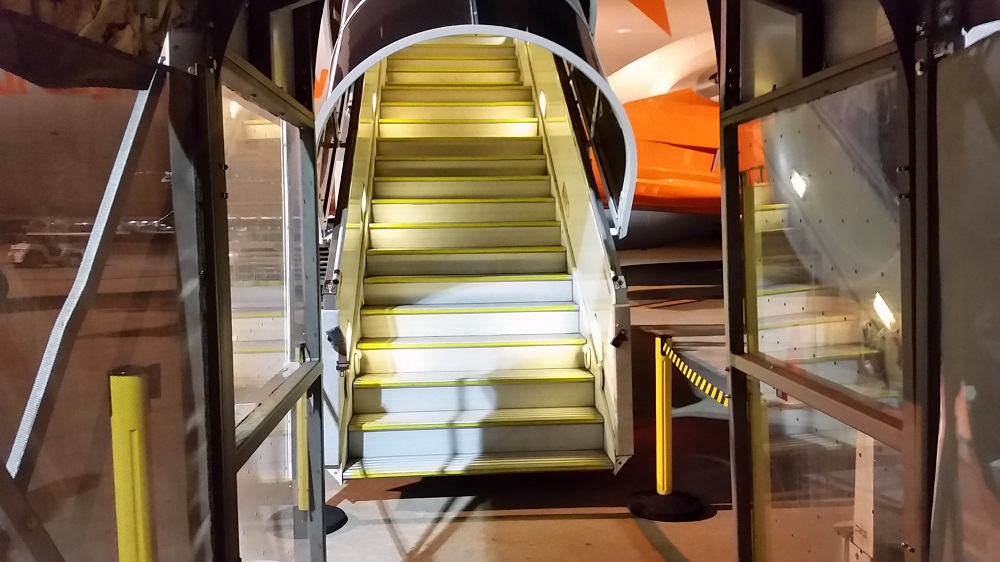 I was pleased to be in the centre middle for this 8.5 hour flight.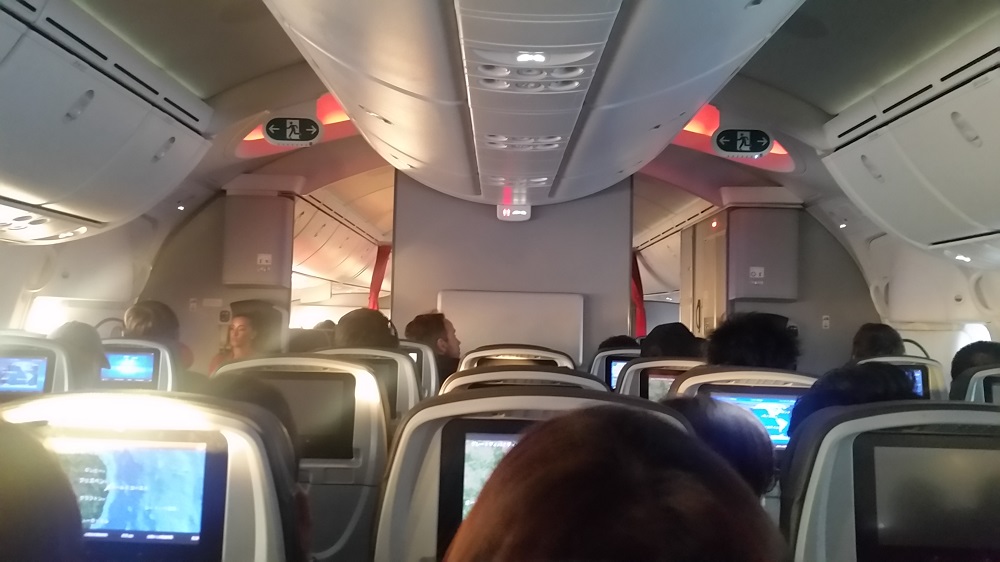 I opted for no food or paid entertainment, and this wasn't an issue.  I brought on sushi for dinner, and had some entertainment on my device.
There was one big bump during the flight that woke everyone.  Other than that, it was a smooth flight.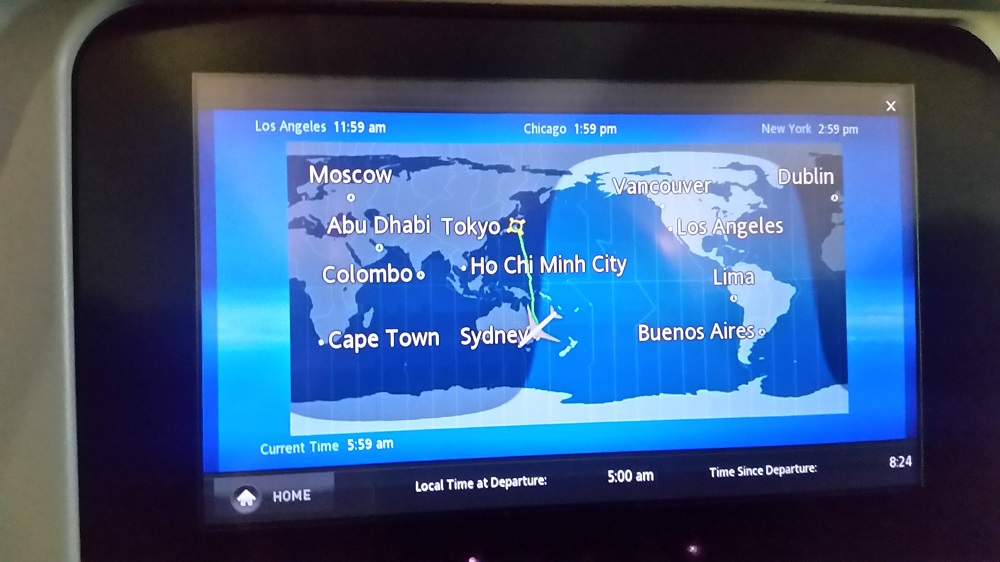 We were a little bit early arriving at Coolie, and we touched down at 6.04am.
As I got off the plane, I marveled at the wonder of aviation that had brought me all around the world.  What an amazing time I live in.
It looked so beautiful and shiny in the morning sun.
It felt weird walking towards the Gold Coast airport.  I had been gone 8.5 months but it felt much longer.
Immigration and Customs was fast and smooth. It's good to be an Aussie arriving in Aussieland.
It was also good to have my family greet me.  Usually I don't have anyone waiting for me when I arrive.
After my coffee in Currumbin, I took at deep breath at the edge of the beach.  What a journey I had taken.  What a stunning place I had come back to.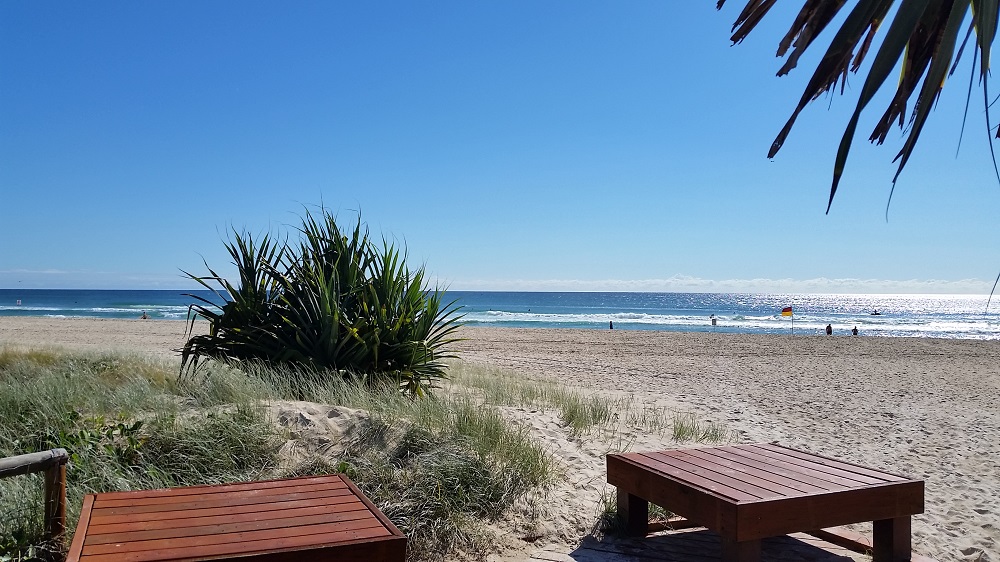 The future is exciting.